Hotel Design Influenced by Maritime Themes
Without going overboard, maritime references abound.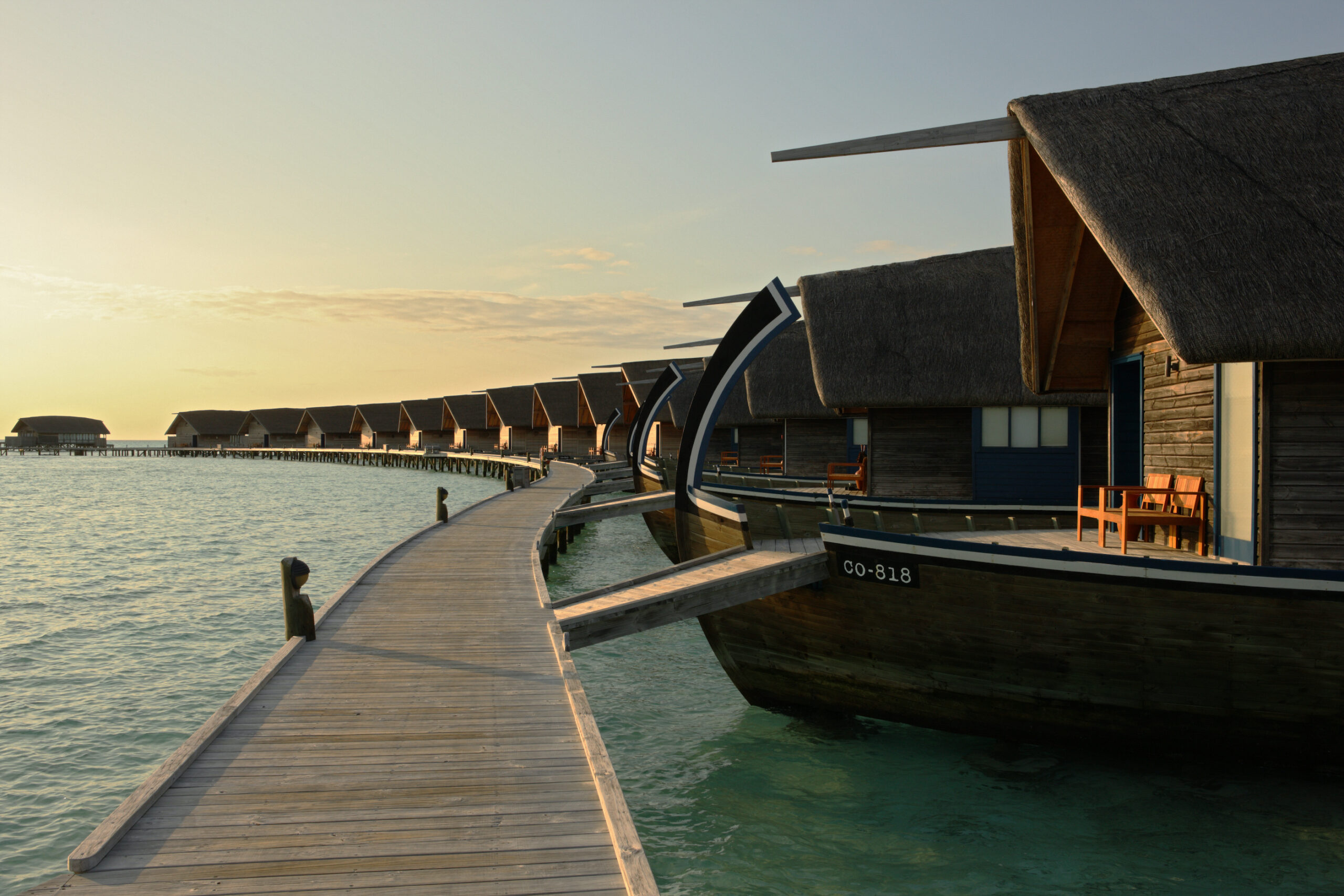 Just outside Paris, a white facade floats in a hemlocked meadow like a lighthouse in reverse; beckoning the sea with pipe railings and a sculpted wall that rises like a ship's smokestack from the rooftop, this 1929 holiday home, Villa Savoye, was a manifestation of Le Corbusier's fixation on transatlantic steamships—and it's among the maiden voyages of modern architecture, untethered from the trappings of traditional context.
The idea sounds a bit nonsensical: buildings informed by boats. Yet lyrical architects have, for over a century, channelled the maritime aesthetic into landlocked architecture. After all, in hospitality, transportive design is a desired luxury. Evoking the craftsmanship of seafaring vessels in architecture that seems destined to float away, here are just a few destination hotels that reflect the open sea.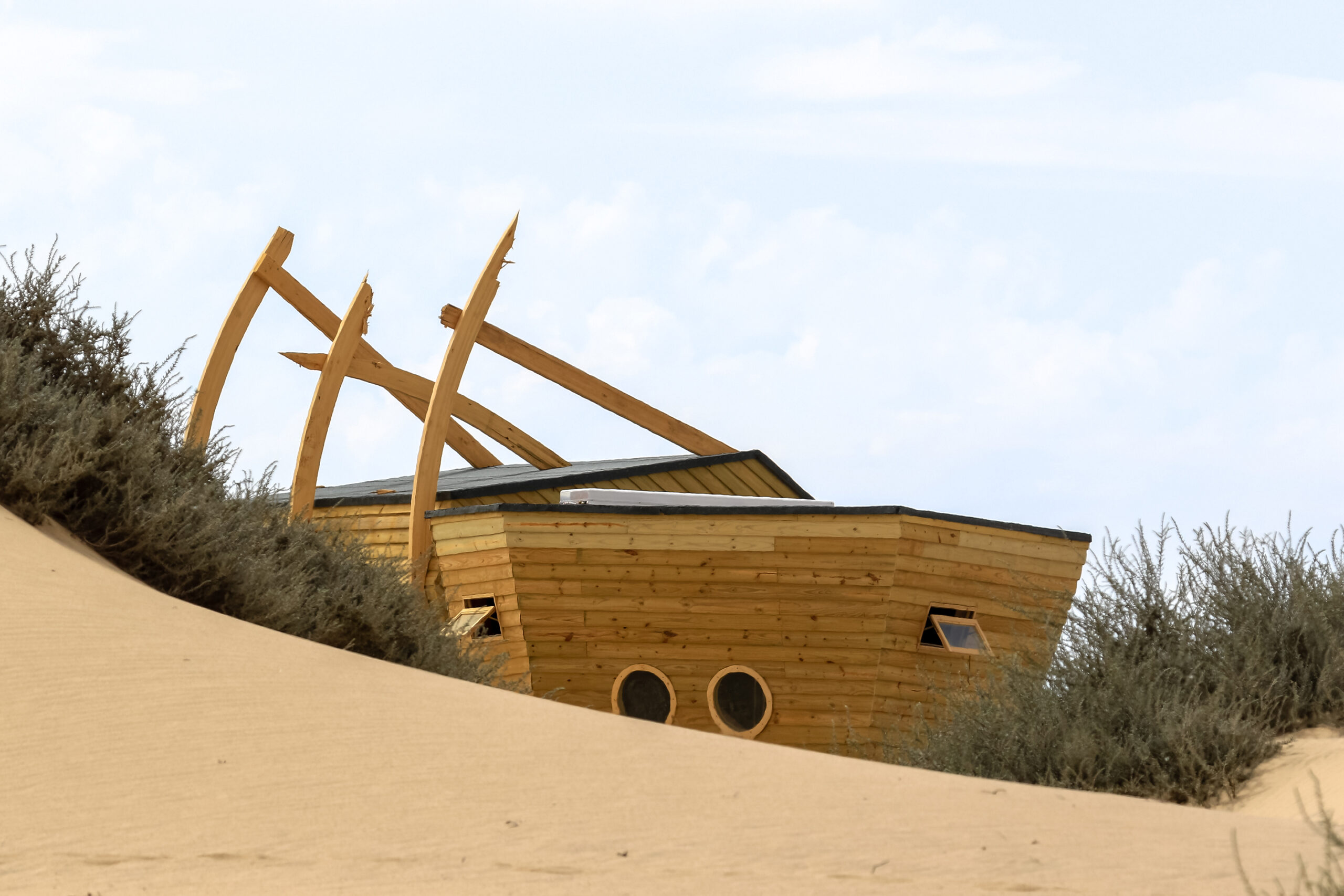 Shipwreck Lodge, Namibia
True to name, Shipwreck Lodge, a clutch of abstract timber cabins huddled near the windswept dunes of Namibia's Skeleton Coast, nods to the ill-fated boats (well over a thousand) that have been wrecked along the unforgiving shoreline. Crafted by Namibia's Nina Maritz Architects, the solar-powered accommodations are the first ever in Skeleton Coast National Park (often rounding out itineraries with safari outfitters like Natural Selection), complete with angled walls and askew windows that evoke a capsized, yet cozy, craft.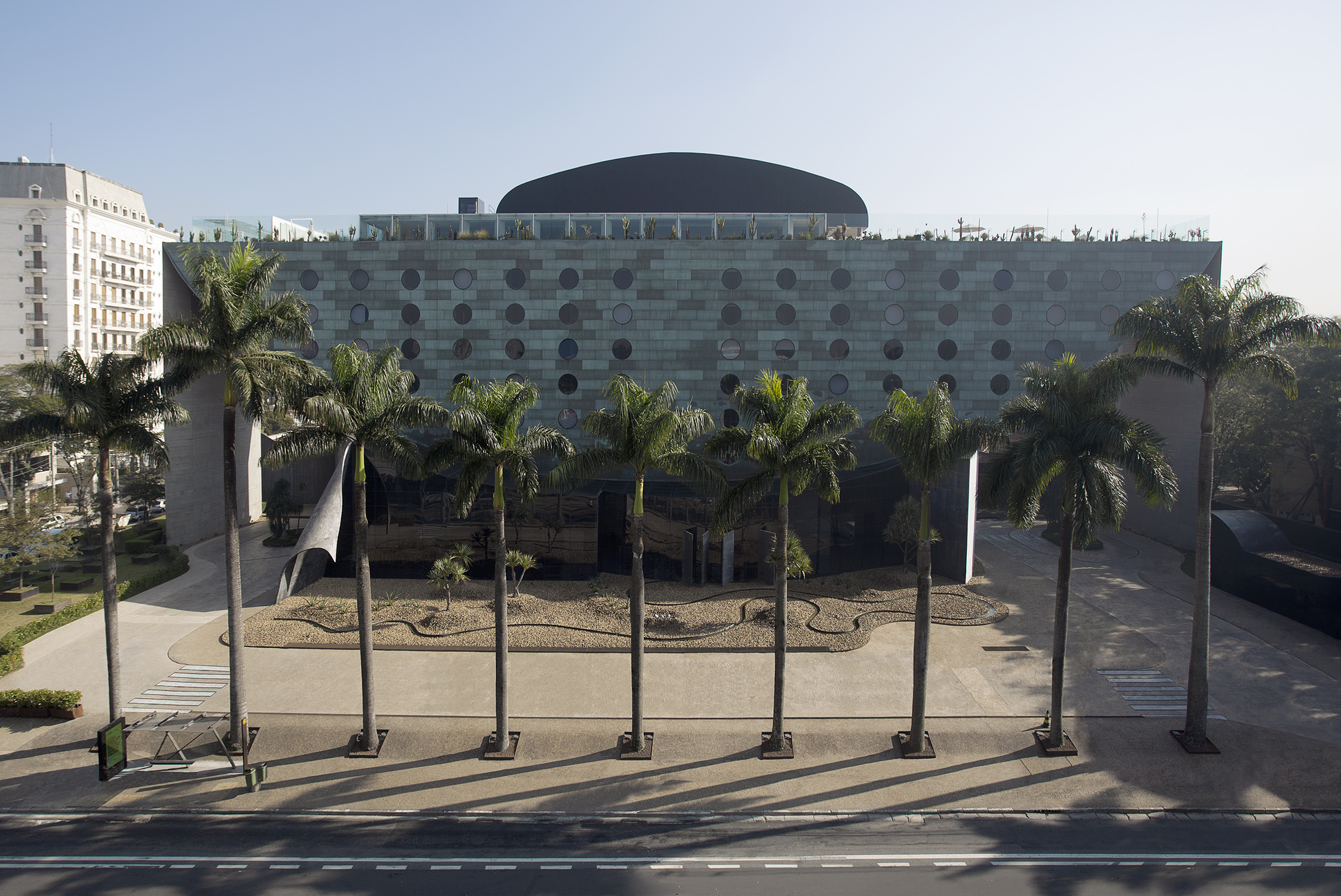 Hotel Unique, São Paulo
Without even an attempt at fitting in, Hotel Unique, a wedge of modernist architecture in São Paulo's Jardim Paulista district, was designed by Brazilian architect Ruy Ohtake in the shape of a ship's hull—although locally, it's called the Watermelon. Complete with porthole windows and walls (some guest room floors slope upward, tracing the belly of the ship), the hotel offers a striking juxtaposition to the gridlocked, green-flecked neighbourhood.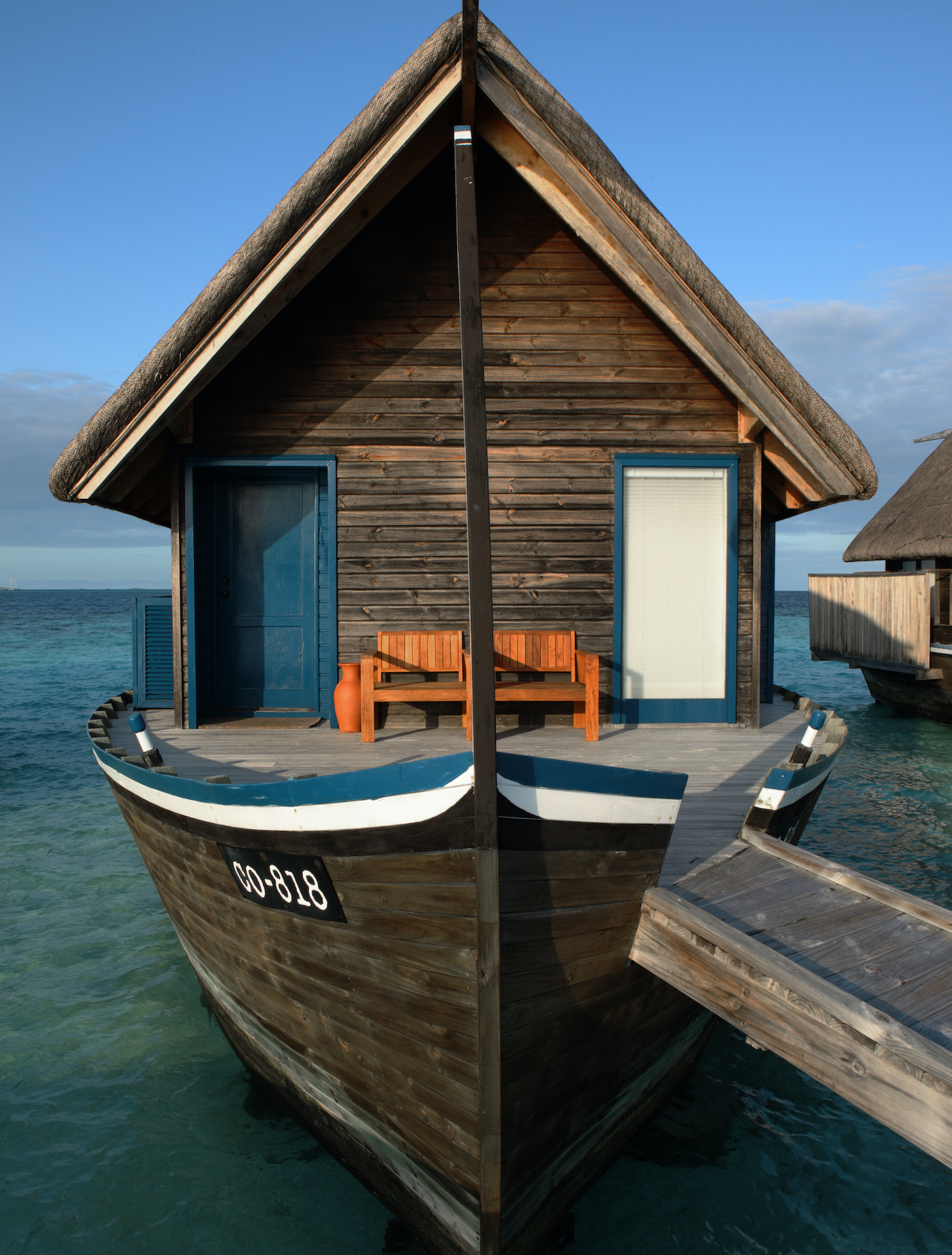 COMO Cocoa Island, Maldives
Fresh off a renovation, COMO Cocoa Island doesn't need to reach far for inspiration—it's located in the Maldives, after all. Here, overwater villas are reached by wooden walkways. Refreshed interiors by Singapore-based Lekker Architects are rendered in bleached wood and kajan thatch roofing to evoke the local dhoni, a traditional boat with a curved bow (a much more subtle craft than the 40-minute speedboat ride guests board to reach the private island).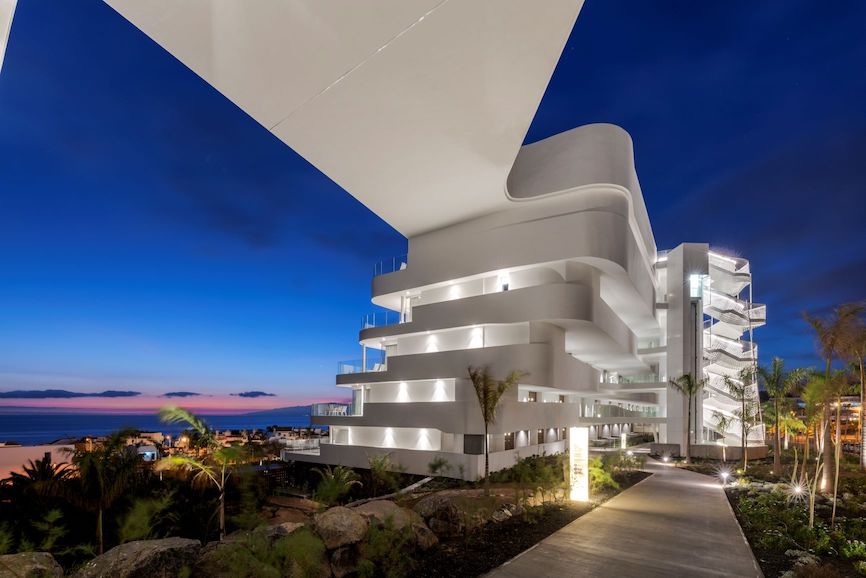 Royal Hideaway Corales Beach, Tenerife
In Tenerife, the largest of the Canary Islands, standing out isn't easy—which is why Spanish architect Leonardo Omar let his design sink in. The Royal Hideaway Corales Beach, an adults-only hotel, rises like the facade of a grand cruise liner along the coast, with whitewashed, curvilinear tiers that embrace suites kitted out with features from sunken decks to spacious terraces.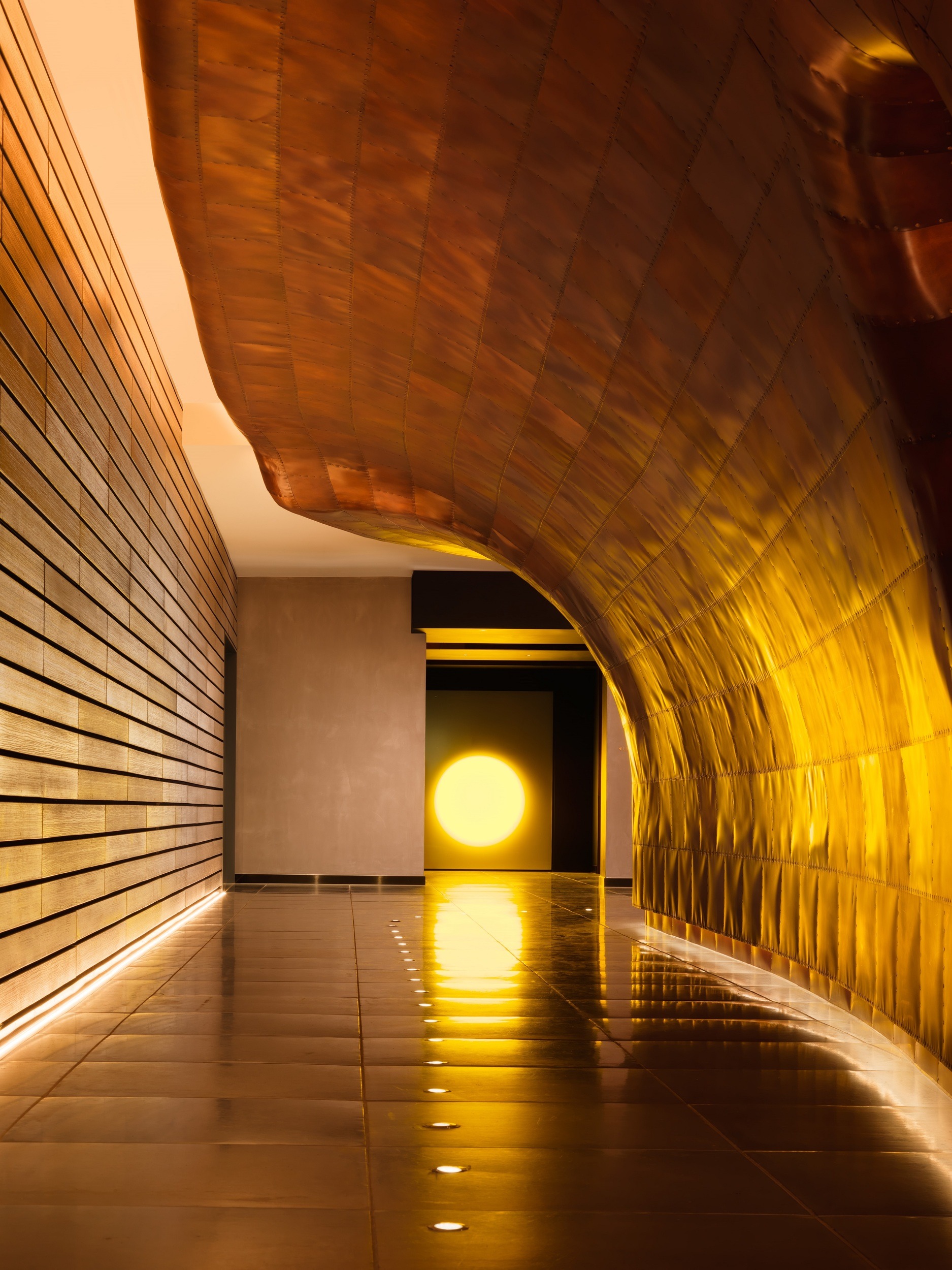 Sea Containers London, London
Recently rebranded as Sea Containers London, the hotel occupies part of the South Bank's iconic Sea Containers House. Originally designed in 1978 by modernist architect Warren Platner, the updated hotel folds the exterior's cruise-liner look into interiors crafted by Tom Dixon's Design Research Studio. The whole references the vibe of transatlantic cruise liners of the 1920s, with splashes of British swagger (like a massive copper hull that greets you at the entrance).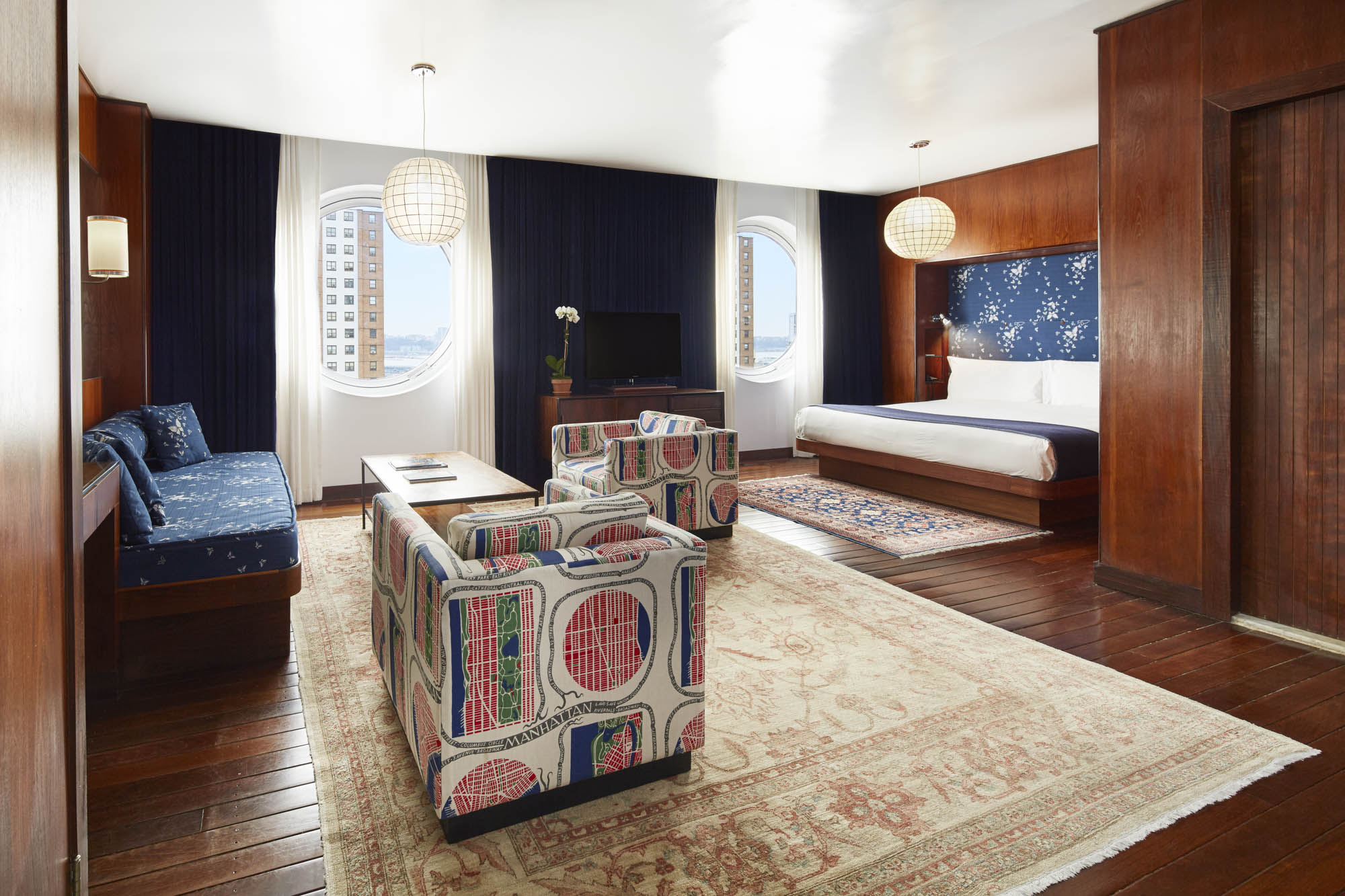 The Maritime Hotel, New York
On the nose, the Maritime Hotel opened inside a landmark 1968 building designed by modernist architect Albert Ledner, a former apprentice of Frank Lloyd Wright. The building, previously the headquarters of the National Maritime Union, is known for its iconic five-foot porthole windows and white-tile facade, renovated with an eye on the building's original seafaring tenants with wood-panelled interiors and hints of teak furnishing.
________
Never miss a story. Sign up for NUVO's weekly newsletter here.