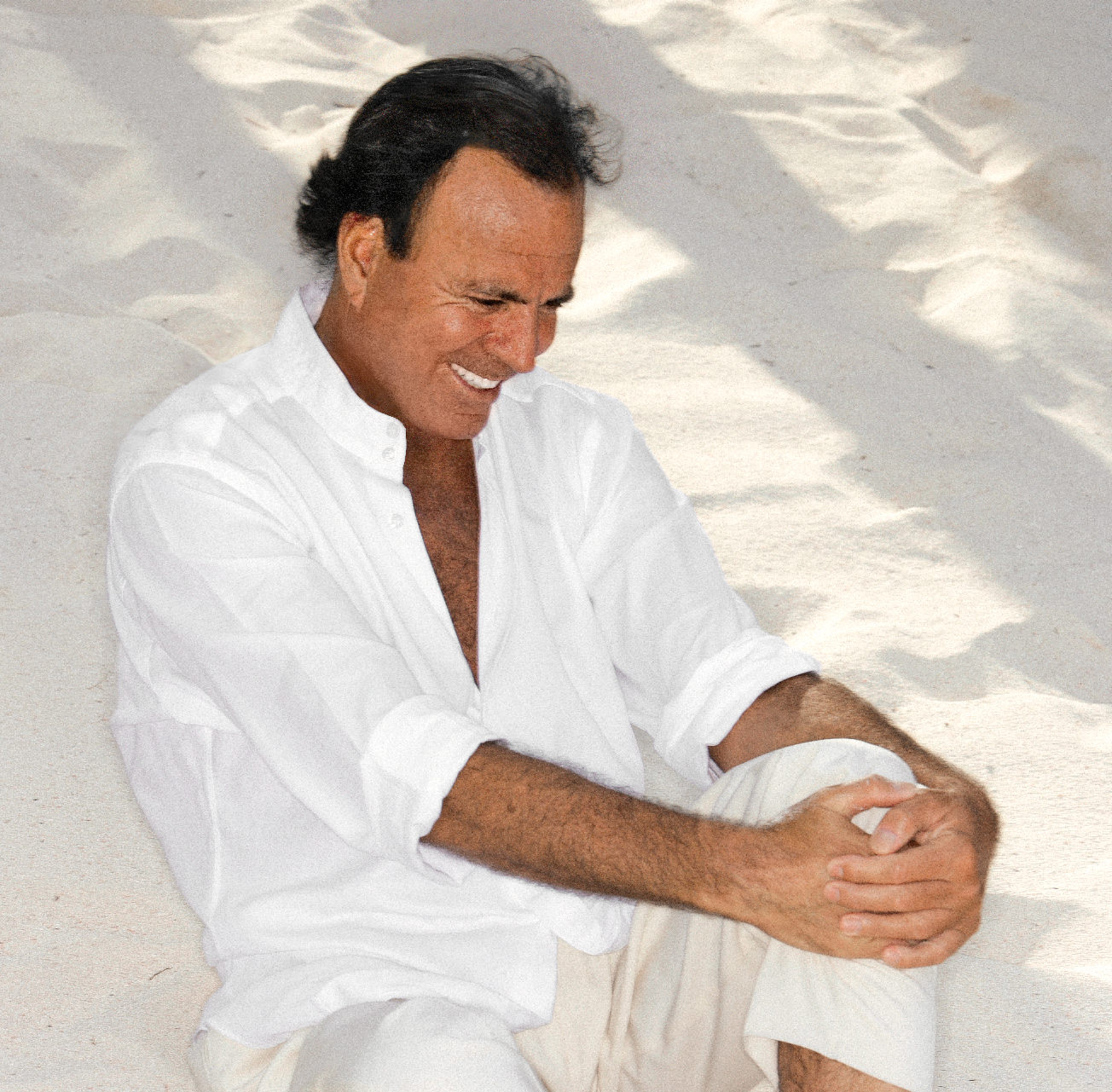 "Hello Paul, this is Julio," a voice on the phone announces in an unmistakably Spanish accent. "What can I tell you about me that people will want to know?"
It's a most unusual introduction and quite unexpected. For one thing, Julio Iglesias has dialed Canada 10 minutes earlier than planned, almost as if 1, a double CD released August 28 in Canada, is launching his career. In fact, it's actually his eightieth recording.
Further, his voice sounds gravelly, nothing like the smooth-as-silk crooner who has sold upward of 300 million records in 20 different languages. The 68-year-old pop superstar eagerly points to the numerous advances in studio engineering and the maturation of his voice as the reason for undertaking this particular project. "I decided to record again the music I recorded in the seventies," he declares in an excited tone. "It sounded a little old. To put together new sound and new vocals, I went back into the studio."
Included on the English CD are several familiar duets such as "To All the Girls I've Loved Before" (with Willie Nelson), "All of You" (with Diana Ross), and "Fragile" (with Sting), as well as his interpretations of some of the most beautiful songs ever composed, including Don Mclean's "Vincent (Starry, Starry Night)" and Lennon-McCartney's "And I Love Her".
The album was released in Latin America last year and, quite predictably, sold very, very well, before being released in Europe and China. Although it is very much a greatest hits package, Iglesias has no intention of retiring. A North American tour, he says, is in the works. And the source of his motivation remains clear.
"The passion, my friend, the passion," he says, "the love for what I am doing. I am doing something that, if I can't do it, then I die.
"I do something that is everything for me. When I feel my heartbeat, when I go onstage, it goes in perfect rhythm. So what more should I expect from life? To continue singing. I sometimes say to people, 'You think, because I am 68, I am old?' No, I am young because I discipline my life to the maximum. If the heart beats strong, I am very strong, too."
Iglesias points out that many crooners get better with age, and that he's been singing ever since he won the Benidorm International Song Festival in 1968. "The crooners are people who normally learn to sing more with age," he says. "I sing a lot of songs much better now than at 40."
It wasn't always singing that ignited passion in the young Spaniard. As a teenager, he played goalkeeper in the youth program of Spanish soccer giants Real Madrid. But a car accident when he was 19 ended his dream of playing professionally.
Although he has led a charmed life—he has the reputation of being something of a Lothario—Iglesias has also suffered the extraordinary depths of celebrity trappings. Last May, thieves broke into his hotel room while he was performing a concert in Venezuela; they stole money and his computer. More frightening, in 1981 his father, Dr. Julio Iglesias Puga, was kidnapped by Basque terrorists and held captive for 20 days. The crisis was one of several reasons that resulted in him bringing his ex-wife and their three children to Miami. (He has been married twice and has eight children, including Enrique Iglesias, himself a pop superstar, and another son, Julio Iglesias, Jr., is a country singer.)
Although Iglesias has sung duets with some remarkable performers, there is one he regrets not having had the opportunity to accompany onstage. "You know, I would have really loved to have done a duet with Pavarotti because I adored him," Iglesias says. "I played with Domingo, Bocelli, everybody—but I missed very much Luciano."
Clearly, Julio Iglesias sees a long future for himself as a performer. Already he is one of the top bestselling recording artists of all time, but it's not record sales that drive him—it's passion.