3 Canadian Food Trends for 2020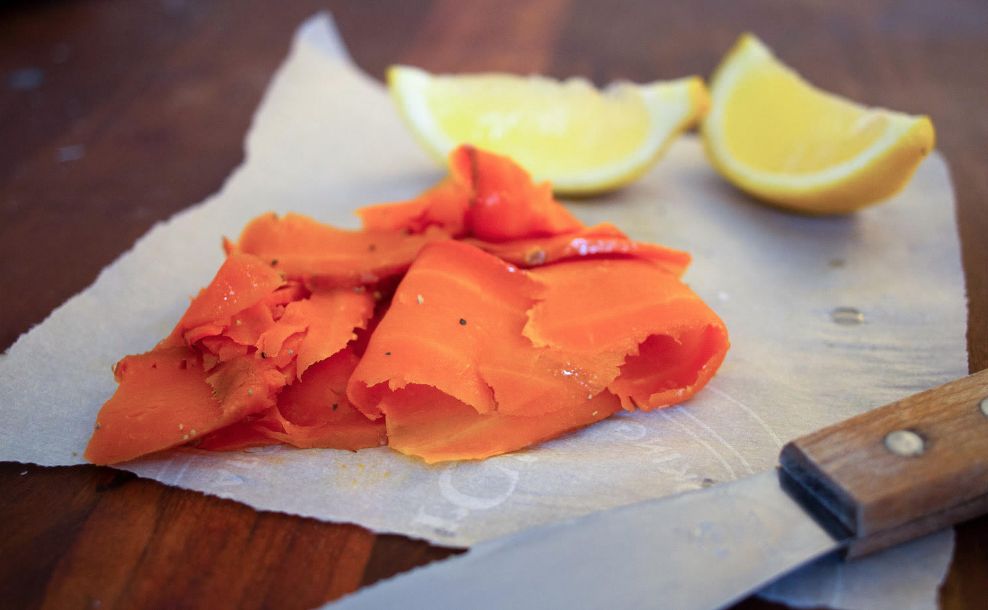 While 2019 saw a plethora of food trends birthed and put to rest, the top three Canadian food trends for 2020 are looking like expansions on some of the biggest of last year. From plant-based 2.0 to nouveau miso to urban grain mills, here's a look at what you can expect from restaurants in the new year.
Beyond Beyond Meat
"Plant-based" might end up being the trend of the decade, especially now that the category extends well beyond burgers. Smaller companies like Faux Lox and By2048, New Wave Foods, Ocean Hugger Foods, and Mimic Seafood are producing their own plant-based fish substitutes.
"I see a huge trend going toward more whole food plant-based," says Allison Jade Lester of Faux Lox, who's behind the carrot-based lox substitute now available at Rejuice in Montreal and hopefully soon at all locations of vegetarian fast-casual chain Copper Branch. "A lot of people don't want to give up creature comforts, so we're trying to bridge the gap," she says. "Meat eaters will transition with the Beyond Meat stuff," she says, but then they will start looking for healthier plant-based items. For Lester and husband/co-founder Jared Curtis, that means expecting more people discovering her carrot-based lox and chickpea tuna salad, which are organic and unprocessed.
Beyond Bad Flour
Artisanal bread has returned as a Canadian food trend in the last few years. Now, some bakeries are going beyond just sourcing local flour by buying or building their own mills. That way, they can guarantee freshly ground flour for each and every loaf. Probably the earliest adopter in Canada, True Grain launched its first bakery in Cowichan Bay in BC in 2004, but it wasn't until recent years that it became a cross-Canada food trend. Now there's Brodflour in Toronto and Automne Boulangerie, La Meunerie Urbaine, and Boulangerie Jarry in Montreal joining the ranks.
Automne Boulangerie co-owner Seth Gabrielse says the bakery's goal is to offer transparency that hasn't existed previously in bakeries. "We consider ourselves to be part of the forefront of a growing movement here in Montreal," he says, adding that Automne is unique because its mill was designed and built by business partner Julien Roy and his friend Hugo, an engineer, making it what Gabrielse thinks might be the only Quebec-designed and -built mill in a bakery.
Beyond Fermentation
Instead of adding the commercial miso pastes and soybean pastes popular in theAsian fusion trend of the last decade, restaurants are being inspired by Momofuku and the new NOMA Guide to Fermentation to make their own miso-like pastes using local beans, nuts, and grains. The book has been out since fall 2018, but many of the pastes take a long time to make, so they're just appearing now at places including Cantine Poincaré in Montreal, where Chef Jeremiah Bullied is working with fermented black beans.
"I think ferments are way more than a trend," says Bullied. He sees their popularity rising as people become interested in their microbiome health and superfoods. "But people keep eating them because they are so damn tasty!"
At fine dining Actinolite in Toronto, these fermented pastes are already front-and-centre: Chefs Justin Cournoyer and John Greenwell grow koji on barley in temperature-controlled basement units and use the spores to ferment more than 100 items, including field pea, split pea and chickpea, buckwheat and sunflower seed miso pastes. Meanwhile, at The Acorn in Vancouver, fermented cayenne and lobster mushroom garum is a locavore take on soy sauce with seasons roasted squash dish with curried hazelnut milk, wild rice, and toasted hazelnuts.
________
Never miss a story. Sign up for NUVO's weekly newsletter here.