Design Space: Attitude Boutique by MRDK
The Montreal clean-beauty and home-care brand Attitude is all about going green, and its new bricks-and-mortar store, designed by MRDK, reflects that. On Montreal's popular St-Denis shopping street, the recently completed store combines modern retail requirements with the serenity of nature. A ramp leads up to the shotgun-style space, which has large-format ceramic-tile flooring. Meant to evoke the experience of walking along a boardwalk through nature into a retail setting, the store combines open white oak shelving stocked with products and recessed planters overflowing with moss, plants, and small trees.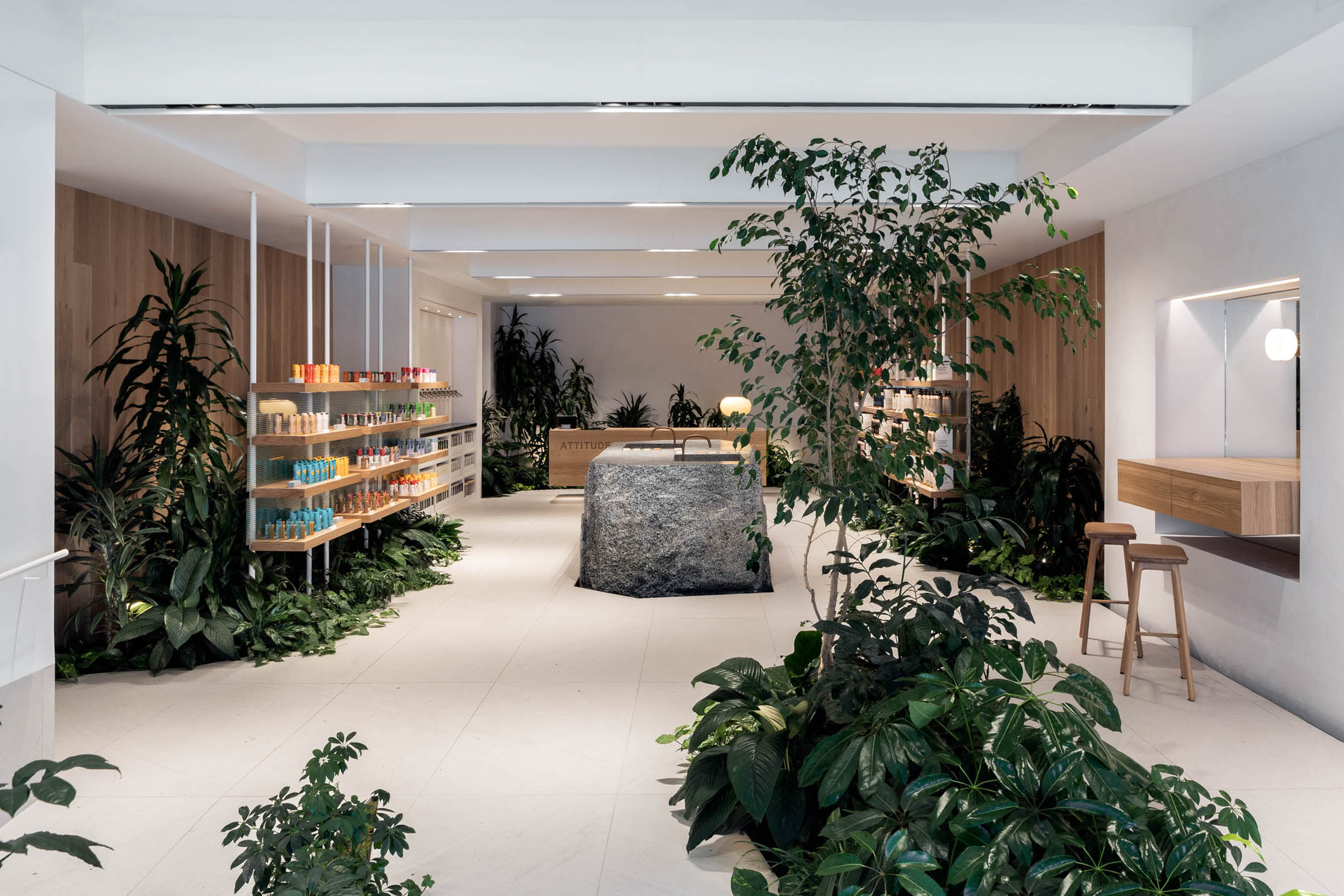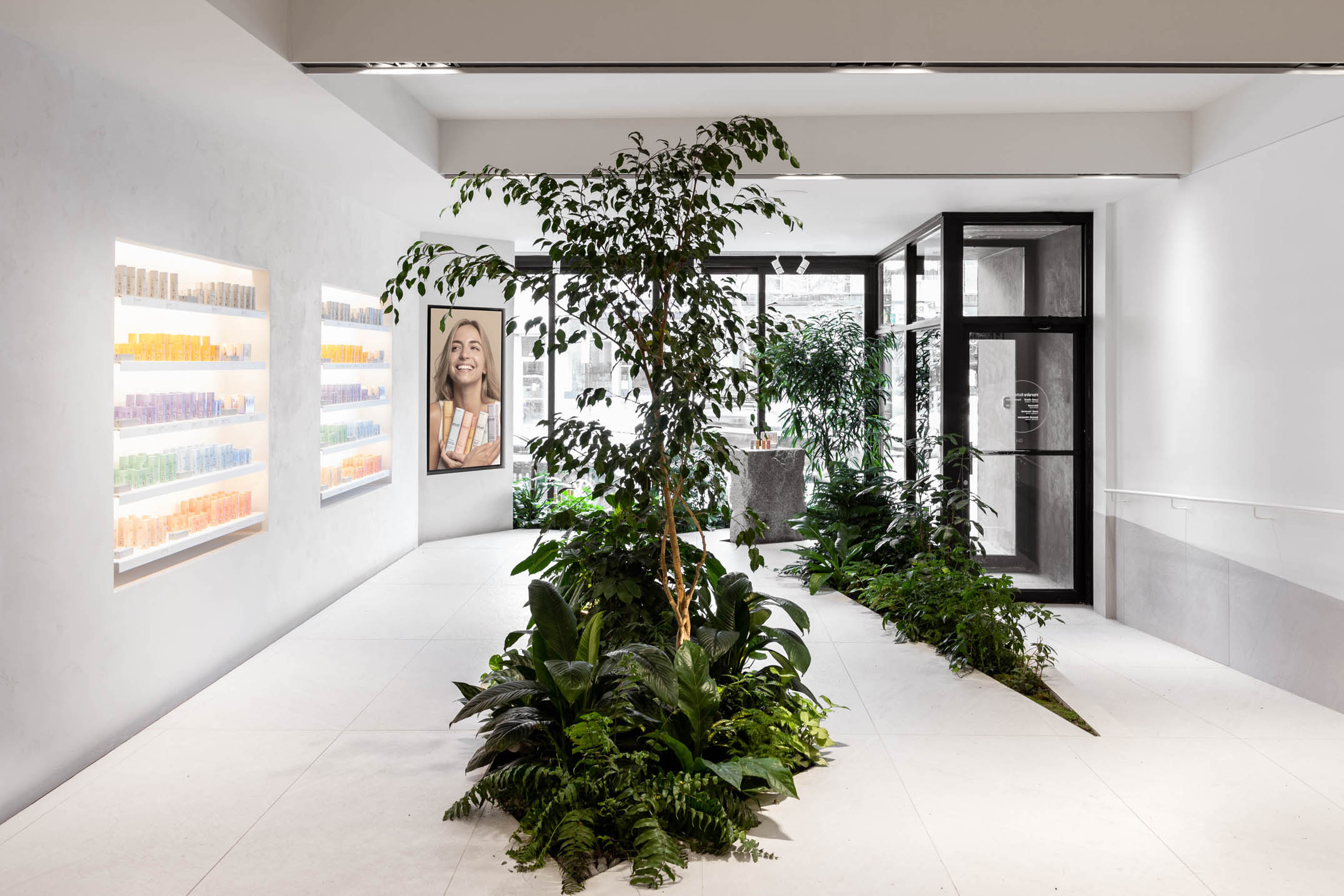 The vegetation feels wild and untamed, a celebration and acceptance of natural landscapes rather than the confined and trimmed neatly potted plants normally seen in interiors. The space centres around a huge granite boulder serving as an island with two sinks carved into it, and at the front, a collection of rough-edged granite podiums display products to passersby. Along the back, a refilling station is functional and visually pleasing, with a row of industrial spigots for topping up aluminum containers.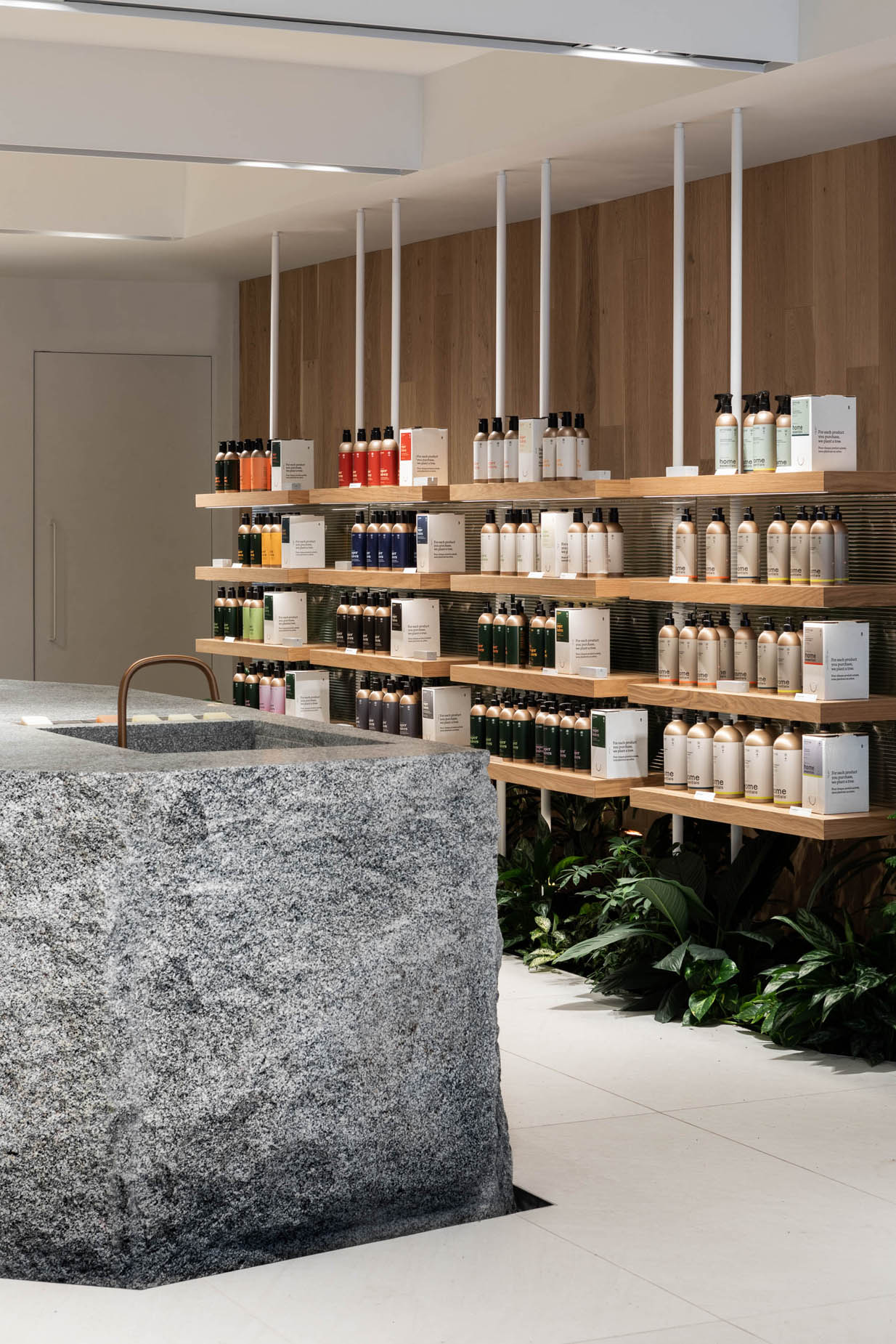 Throughout, granite, lime plaster, and white oak add a modern twist to the earthy feel central to the brand. Strolling through the store proves that shopping and appreciating nature needn't be mutually exclusive.
Photography by David Dworkind.