Bar Cart: Isle of Wight Distillery Mermaid Gin
Gin's delicious oceanic moment.
While it is traditionally distilled with at least four base botanicals—coriander, angelica, a citrus peel, and most important, juniper—gin only needs to feature the last ingredient to meet legal requirements in most places. Beyond that, gin distillation is the Wild West when it comes to its components. Small distilleries around the world forage niche, local ingredients to flavour their gin, reflecting their terroir in a way not dissimilar from wine. The most exciting part of this movement? The turn toward the ocean, where enterprising distilleries are foraging unique botanicals for use in their gins—reflecting a whole new world of flavour.
Located on the island of the same name off England's south coast, Isle of Wight Distillery takes advantage of the country's oceanic bounty to produce its Mermaid Gin. The lead botanical, rock samphire—locally called mermaid's kiss—comes from the chalk cliffs on the island's coast. The flowering plant otherwise known as sea fennel has a long culinary and medicinal history, and the dangerous practice of foraging it from the cliffs was even mentioned in Shakespeare's King Lear. But never has the plant found a more suitable way to please the palate than in Mermaid Gin.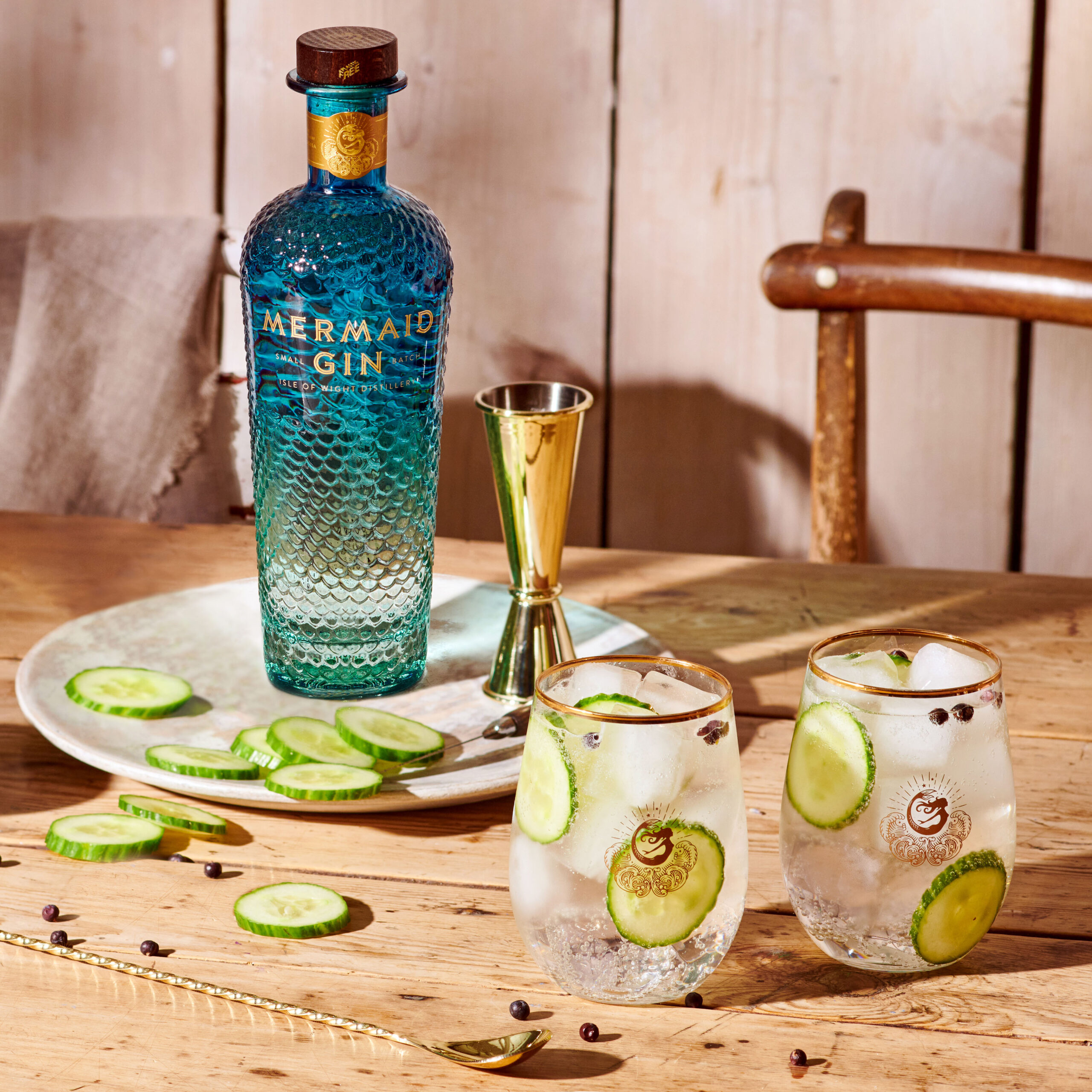 Featuring 10 ethically sourced botanicals, Mermaid Gin conjures up the ocean on the palate. Pushing the juniper into a supporting role, the rock samphire brings a slightly funky salinity that conjures up images of a sunny day at the beach. And because Mermaid Gin is so dependent on the ocean, Isle of Wight Distillery maintains a commitment to protecting the environment that goes above and beyond. It is B Corp–certified, working on seagrass restoration with the Hampshire & Isle of Wight Wildlife Trust, and the stunning blue, fish-scale-patterned bottles are made from 100 per cent natural materials.