Balmain Hair Couture's Pursuit of Luxury Locks
In 1974, fashion designer Pierre Balmain was on the hunt for a craftsman to help him create a Balmain hairpiece line. Christian Dior and Pierre Cardin already had signature wig collections, and Balmain was intrigued by the idea that the right wig could play a role in a woman's outfit. His hairdresser directed him to Dick Guliker, a Rotterdam wig maker, and his wife, Tony, a tailor, and a partnership was formed that endures to this day.
"Basically, it was my mom who was the real designer," recalls Guliker's son Richard, now creative director at Balmain Hair Couture. "She made dresses, so it was her expertise that helped combine hairpieces together to make them extremely comfortable, soft, and breathable." Guliker and his brother Steward took over the family business after their father retired in 2016, but Richard didn't always see himself in the fashion fold. While on summer break as a child, he worked in the family warehouse and remembers one of his earliest jobs: "I was separating coloured hair beads into little bags to be sold as the Bo Derek style after the movie 10," he says. "I got five cents a bag." In later years, he and his brother folded wig boxes. "This is how we grew up around the family business," he says. "Instead of washing cars, this is how we wanted to make money." But it was never a long-term plan. Richard decamped to New York and took a creative advertising job in New York in his 20s, only to return when his father summoned him back to help.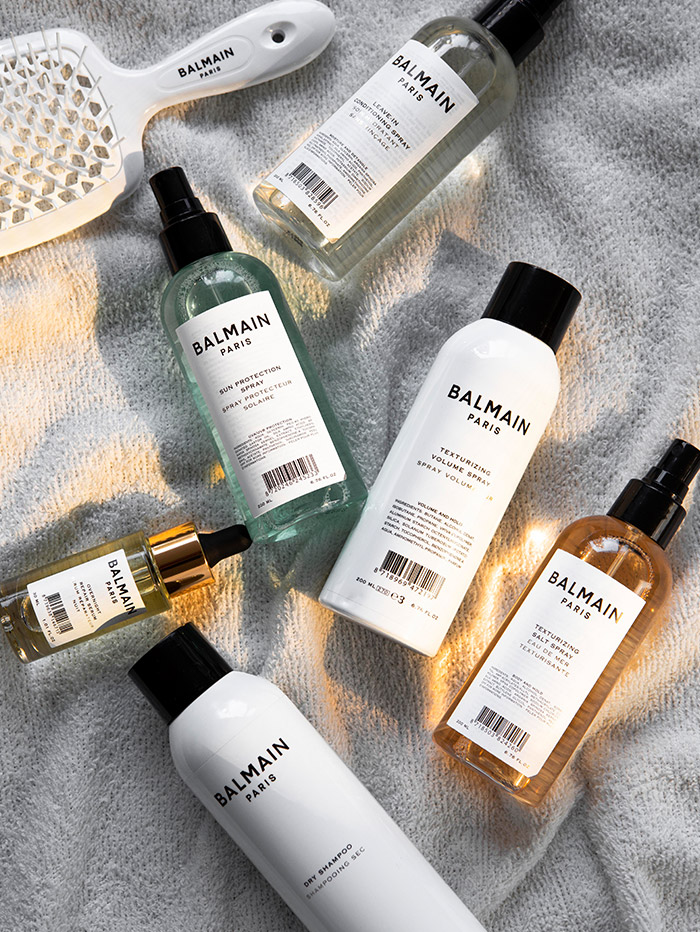 When Richard returned to the Netherlands, wigs were no longer fashionable and the family business was struggling. The Gulikers put their heads together to pivot to a similar model, becoming purveyors of the finest hair extensions, which became their calling card on the catwalk thanks to their connection to the Balmain fashion house. The French luxury fashion house came to the Gulikers to see if they could craft a more brandable collection—a line of shampoo and conditioners—as the venerable logo would be more visible on a bottle. This would not be a licensing arrangement typical of other fashion brands who sign over their name to the L'Oréals and Estée Lauders of the world. The Gulikers were direct family partners with the Balmain fashion house, working intimately with Balmain's creative director, Olivier Rousteing, to create the brand's signature fashion looks, and they would remain so.
"We began by asking ourselves, 'In a normal salon, why do you need so many bottles?' and there was no real argument apart from it being commercial" Richard explains. "Instead of five different gels or waxes, you can work with just one wax and one argan oil and you can mix and match to create the desired effect." It took five years to develop Balmain's first line of hair products, but the wait paid off.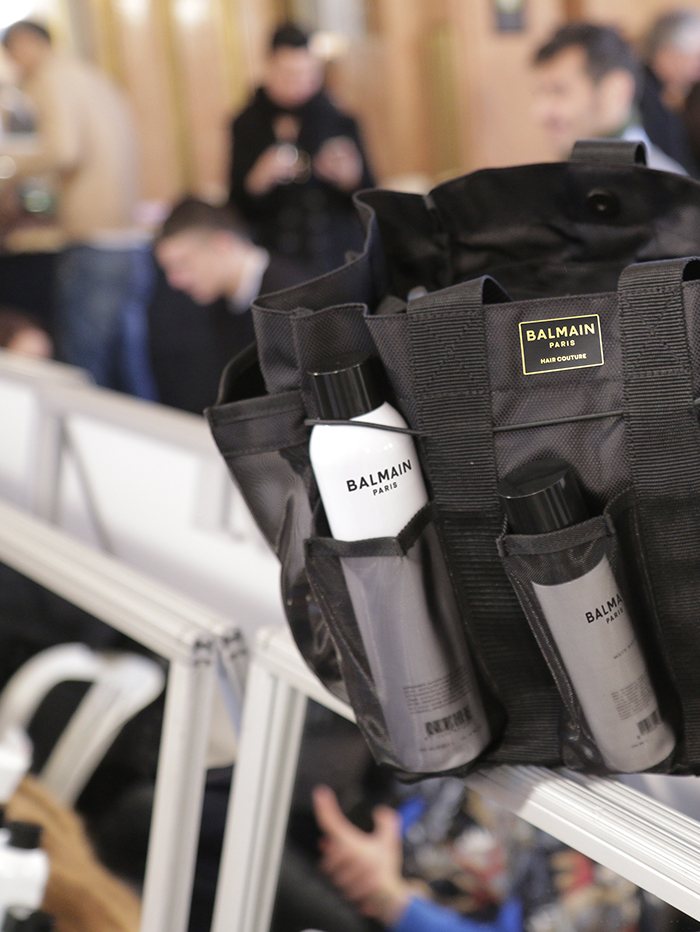 Produced in Scandinavia under the European Union's rigorous Nordic Swan standards (a sustainability ecolabel that bans more than 1,700 ingredients), the range features two main ingredients: silk protein and natural argan oil elixir from the Balmain Hair farm in Morocco (along with a host of vitamins, minerals and omega fatty acids). There's also potato starch and silk proteins including 17 of the 19 amino acids found in real hair. "We don't limit our laboratories on the cost of ingredients as long as these ingredients meet the highest environmental standards," Richard says. "If you're a family business, you can be much more rigid with that because there are no shareholders who are pushing you on the return of their investment. We're here for the long run."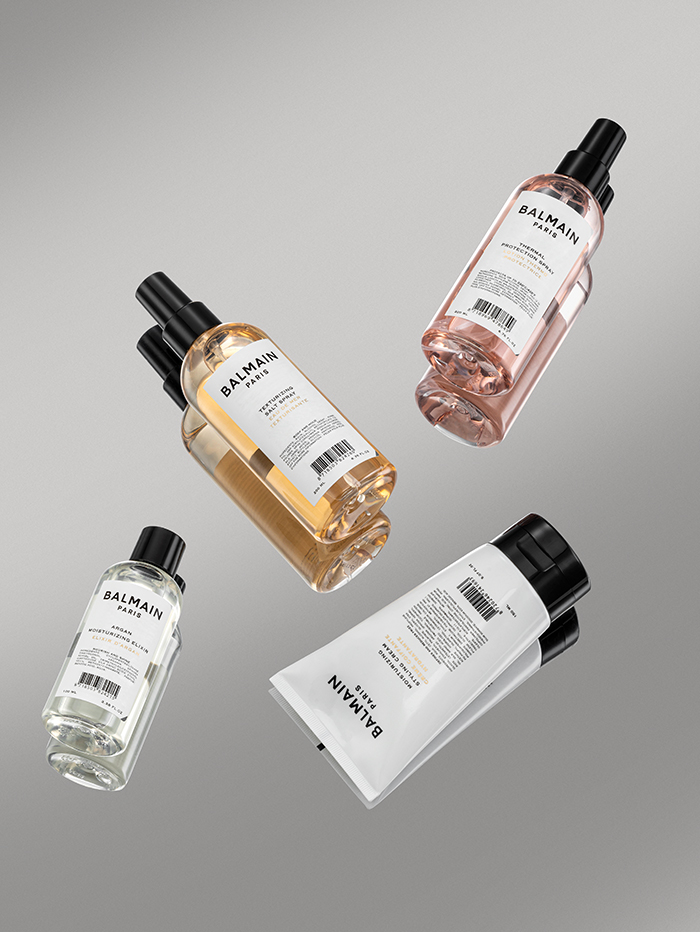 They insisted on just one fragrance. "I look at most products in our industry, and everything has a different scent," he notes. So combined with your skin fragrance, you never know what the outcome will be, so it was important to us to have just one note to mix and match anything." A fragrance psychologist explained that its base note is vanilla, which is the most pleasing global fragrance. "It's universal and brings a feeling of coziness, safety, but it's also the base note in a lot of suntan lotions so it makes people think of holiday moments, which they equate with happiness," Richard says.
Balmain Hair Couture recently added the Homme Bodyfying shampoo, conditioner, and scalp tonics to its stable, all designed to promote hair growth with Procapil (a hair growth stimulant, which prevents DHT—the male steroid responsible for hair loss—from forming), caffeine and menthol.
The wigs may be long gone, but it's clear the Gulikers' pursuit of luxury locks is still their mane game.