Anna Boghiguian Introduces Nomadism to Toronto's Power Plant
Seismic geopolitical shifts.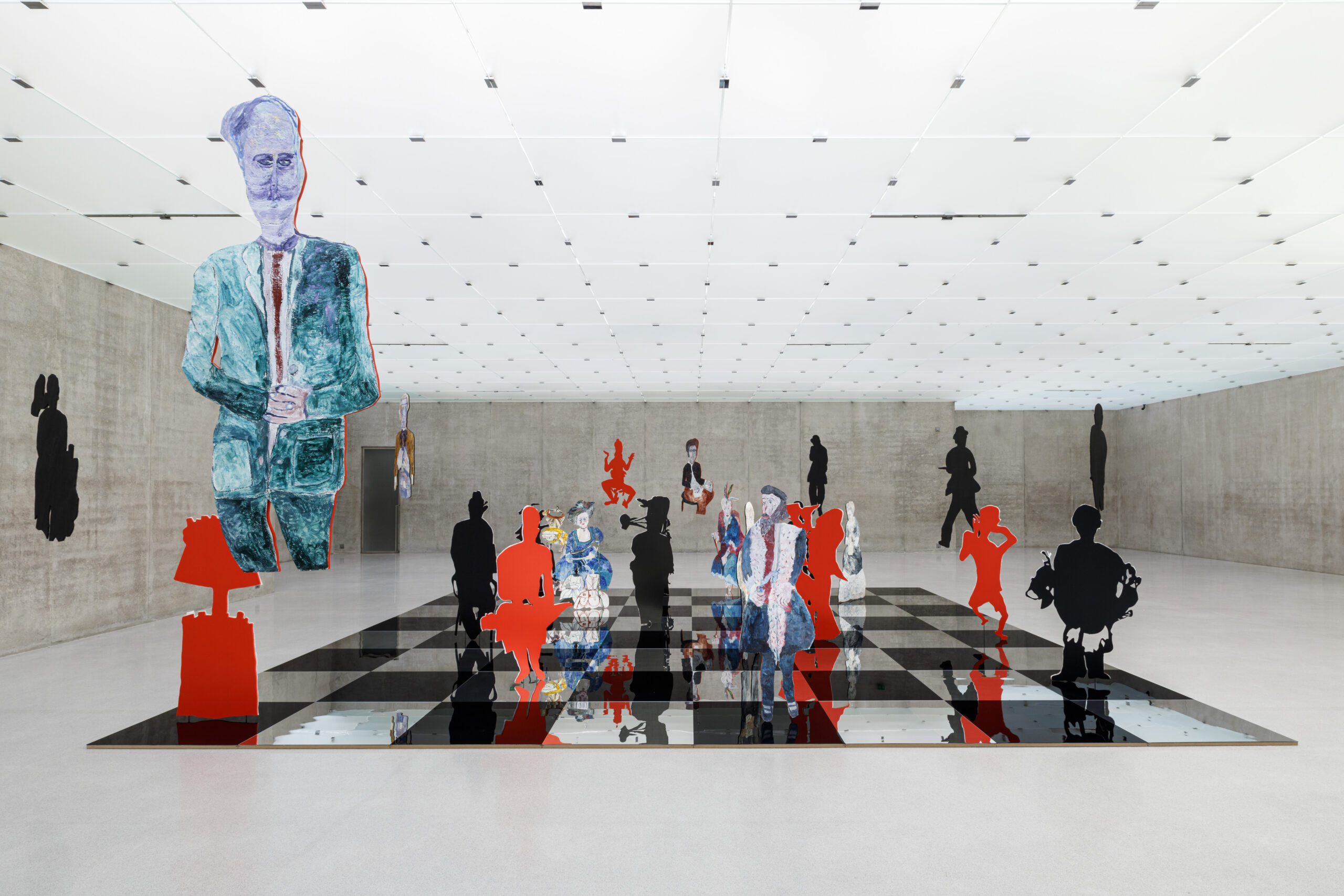 In her new collection, Time of Change, Egyptian-Canadian artist Anna Boghiguian combats our historical amnesia with an exhibition spanning the globe.
This month, Egyptian-Canadian visual artist Anna Boghiguian unveiled her latest exhibition, Time of Change, to a captivated live audience at The Power Plant Contemporary Art Gallery in Toronto. Boghiguian's work tends to capture audiences by confronting political, social, and cultural upheavals across the globe, themes that feel particularly pertinent right now. Spanning the histories of the Americas, Europe, and North Africa, the sheer geographic scope of the collection might seem daunting initially, but Time of Change acutely reflects the nomadism that has provided Boghiguian with such a rich international perspective. Drawing inspiration from her travels both within Canada and around the world, Time of Change acts as a document of seismic geopolitical shifts and their aftermaths.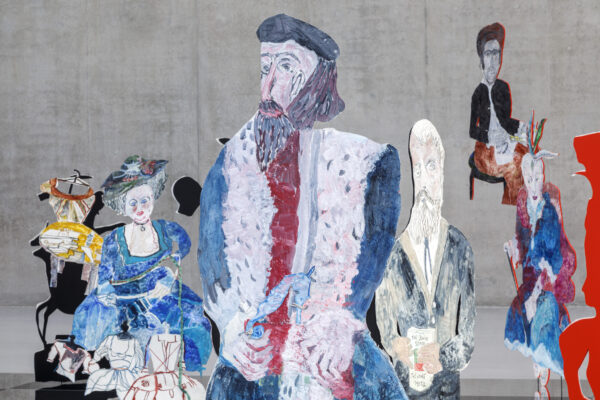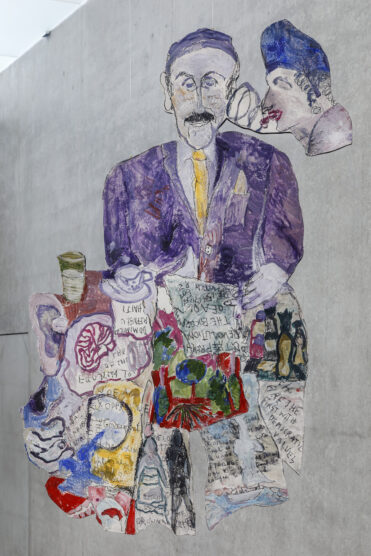 Displayed in The Power Plant from October 2023 to January 2024, Time of Change examines the influences individuals have on history and, in turn, how history affects individuals. This latest collection presents installations and drawings, some commissioned specifically for this exhibition, that reference historical events and figures that have played key roles in shaping our modern world.
In a large-scale piece titled "The Chess Game," Boghiguian conceives a world stage laid on an oversized chess board. Alongside traditional chess pieces—one rook and a pair of horsemen—she fills the board with vibrant, disordered cut-outs of historical figures. Most of the figures are of Austrian origin, with clashing schools of thought creating a jarring panopticon of European history. Figures such as Marie Antoinette, Franz Ferdinand, and Sigmund Freud are scattered amongst lesser-known yet immensely influential historical contemporaries.
"Each figure, they contain multitudes," Boghiguian says to The Power Plant's live audience and the gallery's co-curator behind Time of Change, Adelina Vlas. She explains further that those "depicted are so important to understanding our history today."
The rise of revolutions and the fall of oppressive regimes foreshadowed in "The Chess Game" comes to a head in the piece also titled "Time of Change," a group of 96 heavily layered drawings. Interpretations of independence movements that caused upheavals across centuries sit at the heart of these drawings and ultimately inspired the exhibition's title. "Time of Change" also resonates with Boghiguian and The Power Plant's partial Canadian identities. Emigration to Canada is often prompted by warfare, unjust political occupation, and economic instability, all direct consequences of the abuse of power that surrounds the work.
Regarding how those historical influences continue to resonate today, the gallery's co-curator states it is all a cycle. "It's very human, to be as flawed as they are.… There's a responsibility to be informed of how these regimes form and how this oppression develops or it repeats itself," Vlas says.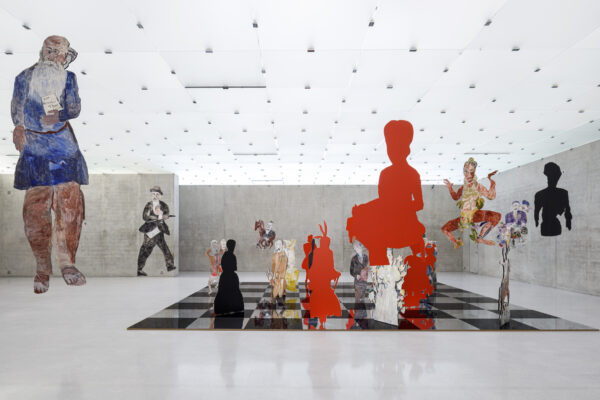 But despite its Canadian resonance and residency, Boghiguian's work—and Time of Change, in particular—stretches far beyond both The Power Plant's walls and our national borders. Like the artist herself, the focus of the collection is nomadic in nature. Every historical figure and event represented does not exist in a cultural vacuum. A butterfly flaps its wings, and those waves reverberate across the globe. Boghiguian's mission is to ensure these reverberations don't go undetected, particularly in the safety of our democratic Canadian bubble. Whether it be the array of inventors and intellectuals critiqued in her piece "The Uprising" or throughlines drawn between seemingly unrelated political uprisings, Time of Change combats historical amnesia and invites us to join Boghiguian in her cultural and artistic nomadism.
Photography courtesy of Anna Boghiguian, The Chess Game, 2022. Installation view first floor, Kunsthaus Bregenz, 2022. Photo: Markus Tretter. Courtesy of the artist ©Anna Boghiguian, Kunsthaus Bregenz.