Design Space: The Fifth Avenue Hotel
A new golden age for the Gilded Age.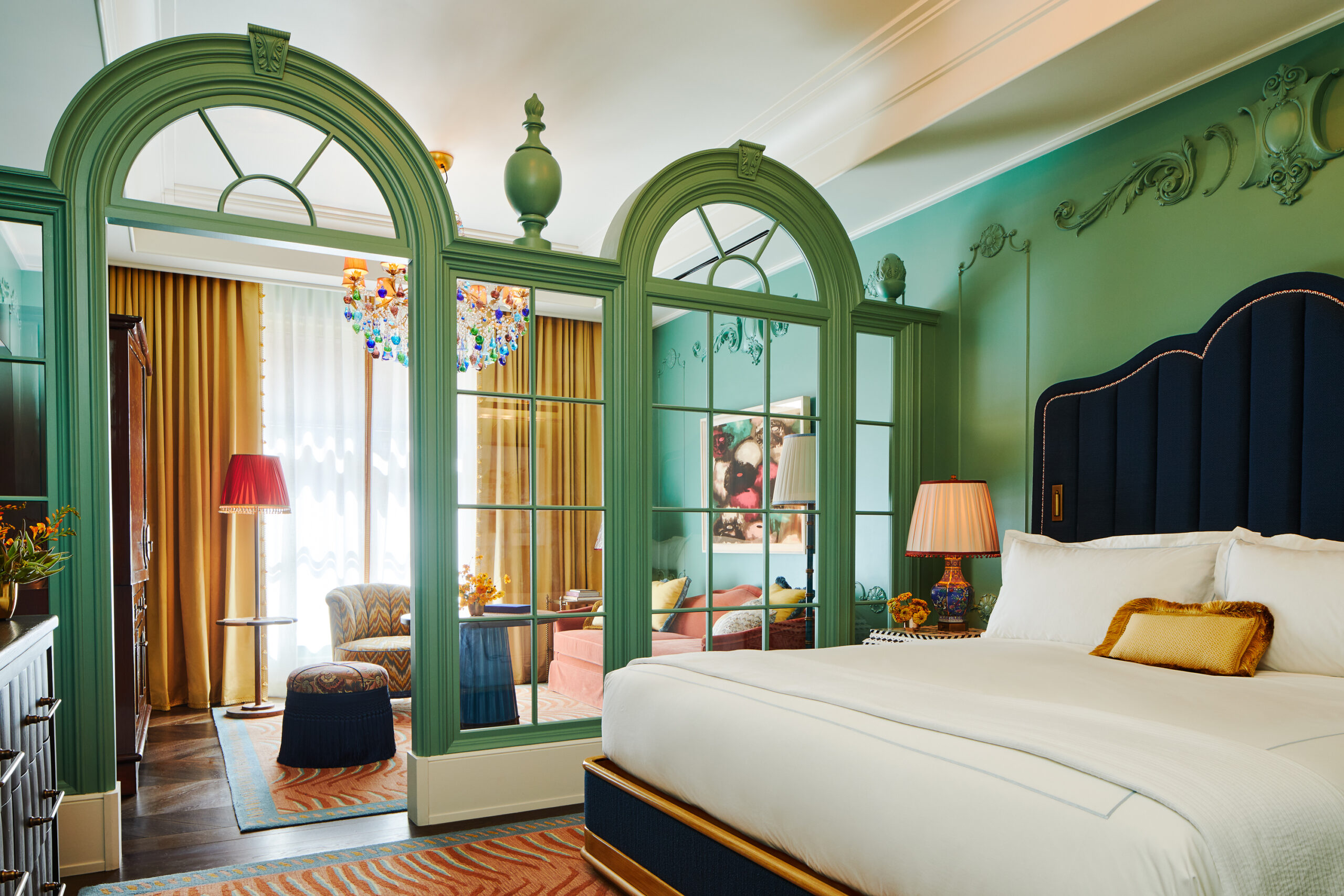 The landmark building on the northwest corner of Fifth Avenue and 28th Street hasn't drawn much attention for decades. But an exuberant redesign by Martin Brudnizki Design Studio promises a new golden era for this Manhattan address. Now home to The Fifth Avenue Hotel, it refuses to remain quiet.
Opening with 153 guest rooms and a sparkling new 24-storey glass tower, the new kid on the block isn't all that young. Its bones, a stately Italian Renaissance-style brick and limestone bank, rest on monied roots: before it was replaced, in 1907, it was home to the 19th-century mansion of Charlotte Goodridge, who, as her name suggests, liked a good time (the socialite was known for hosting parties).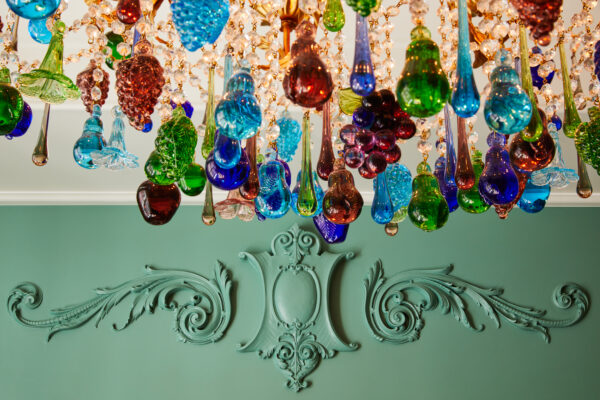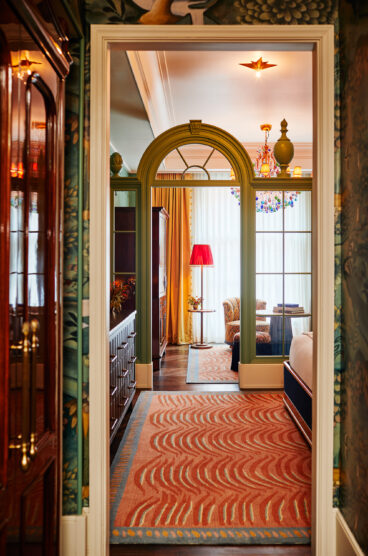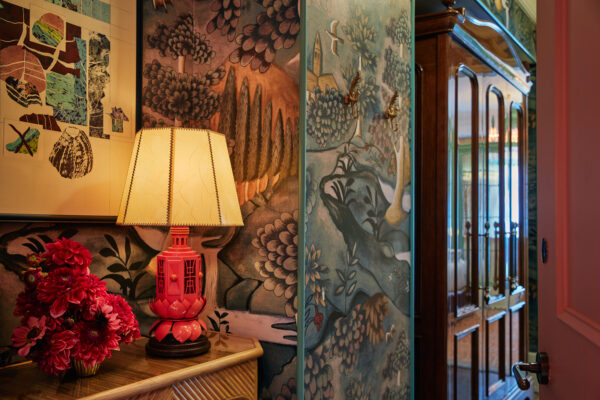 That free-spirited glamour is part of the new hotel's storyline and the overarching vision of founder Alex Ohebshalom, whose family purchased the property, formerly leased as office space, close to five decades ago. Time is luxury, and time was well spent during this opulent overhaul. It took nearly 10 years to complete The Fifth, as they call it, and the effort is hard to miss.
It helps that the location is right on the money. Set on fabled Fifth Avenue, it's part of the flourishing NoMad neighbourhood, a stone's throw from Madison Square Park, where high-style development is arriving at an impressive clip. The Ned, a hotel and members club from London, as well as the Ritz-Carlton's second NYC location are just a couple of the brands banking on the area's rise, while a clutch of museums and a run of walking-distance showrooms make the neighbourhood something of a blossoming design district.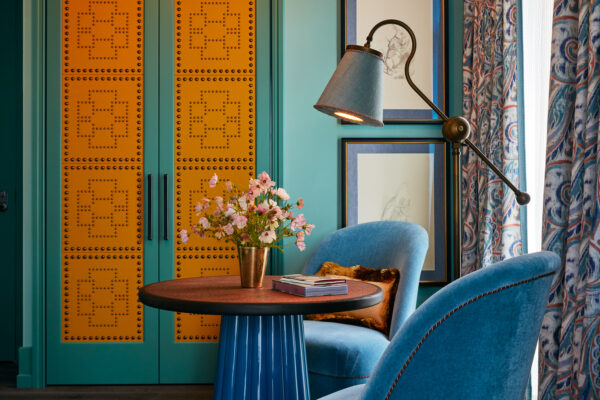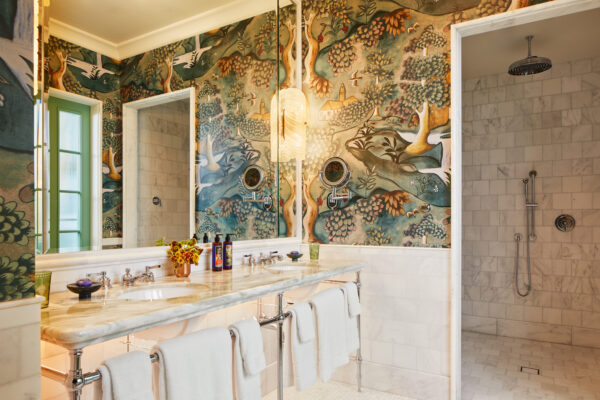 But it's the bold interiors that rise to the location, bringing a sense of occasion to the area. So often in hotels, public spaces provide the flair while guest rooms are left to fizzle, losing their spark with more pragmatic furnishing. But Martin Brudnizki embraced the property's Gilded Age story.
Partly inspired by Ohebshalom's own travels to places like Morocco and Myanmar, rooms feel like those in the home of a well-travelled friend with fine and varied taste: tasselled ottomans, antique inlaid side tables, and custom wardrobes reminiscent of traditional Chinese cabinets. Patterns and textiles are layered in maximalist patterns like tiger stripes and larger-than-life florals, while bold colours collide in high saturation. In The Mansion's Junior Suite alone, a custom Murano glass chandelier could dazzle for days, a polychromatic design dripping with fruit and floral-shaped baubles sure to fascinate even the most jaded guest.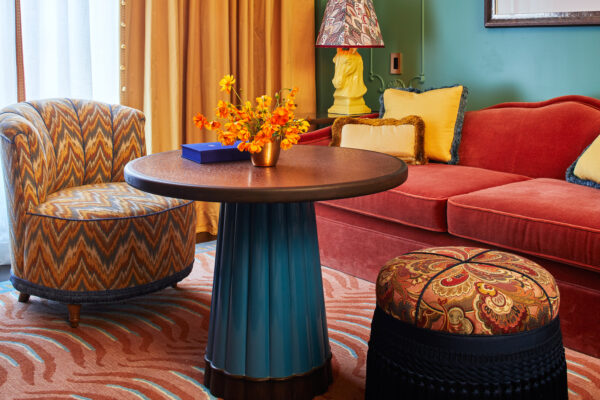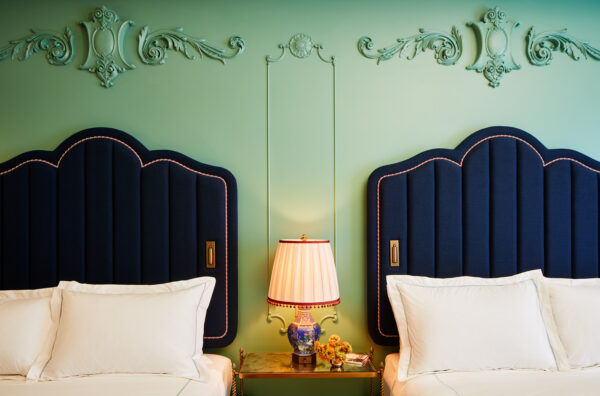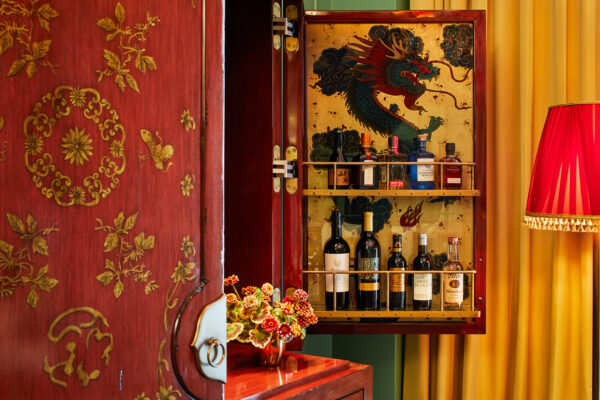 The bohemian palette continues throughout the hotel. Hallways delight with floor-to-ceiling moulding coated in pink paint, while entrances to elevators are covered entirely in rose silk—a master craftsman, flown in from Paris, perfectly pleated the fabric inch by inch. Two restaurants by chef Andrew Carmellini complete the picture. In the opulent Café Carmellini, mirrored accents surround two faux and full-sized trees , while the handsome Portrait Bar lined with wood panelling and wall-to-wall portraits is almost guaranteed to become a coveted bolthole with a lengthy wait list.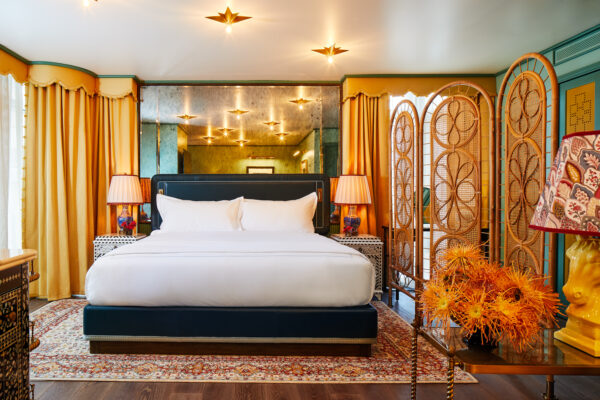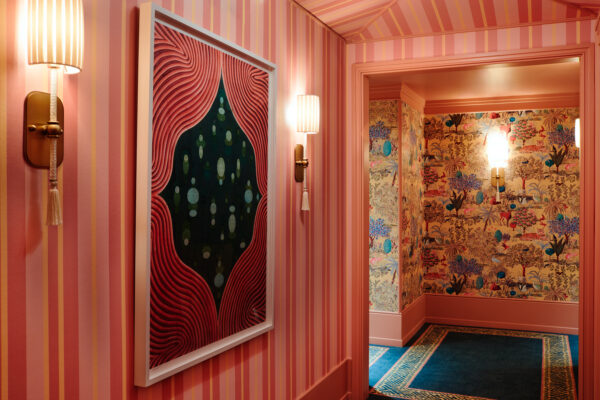 It will not give you the typical hospitality feel of a contemporary New York hotel. The maximalist mansion ushers in a kaleidoscope of colour and glamour that hasn't been seen in some time. And that's precisely the point to the deeply romantic, eclectic decor—a bit of magic has returned to New York's hotel scene.