Away Luggage Expands to the Outdoors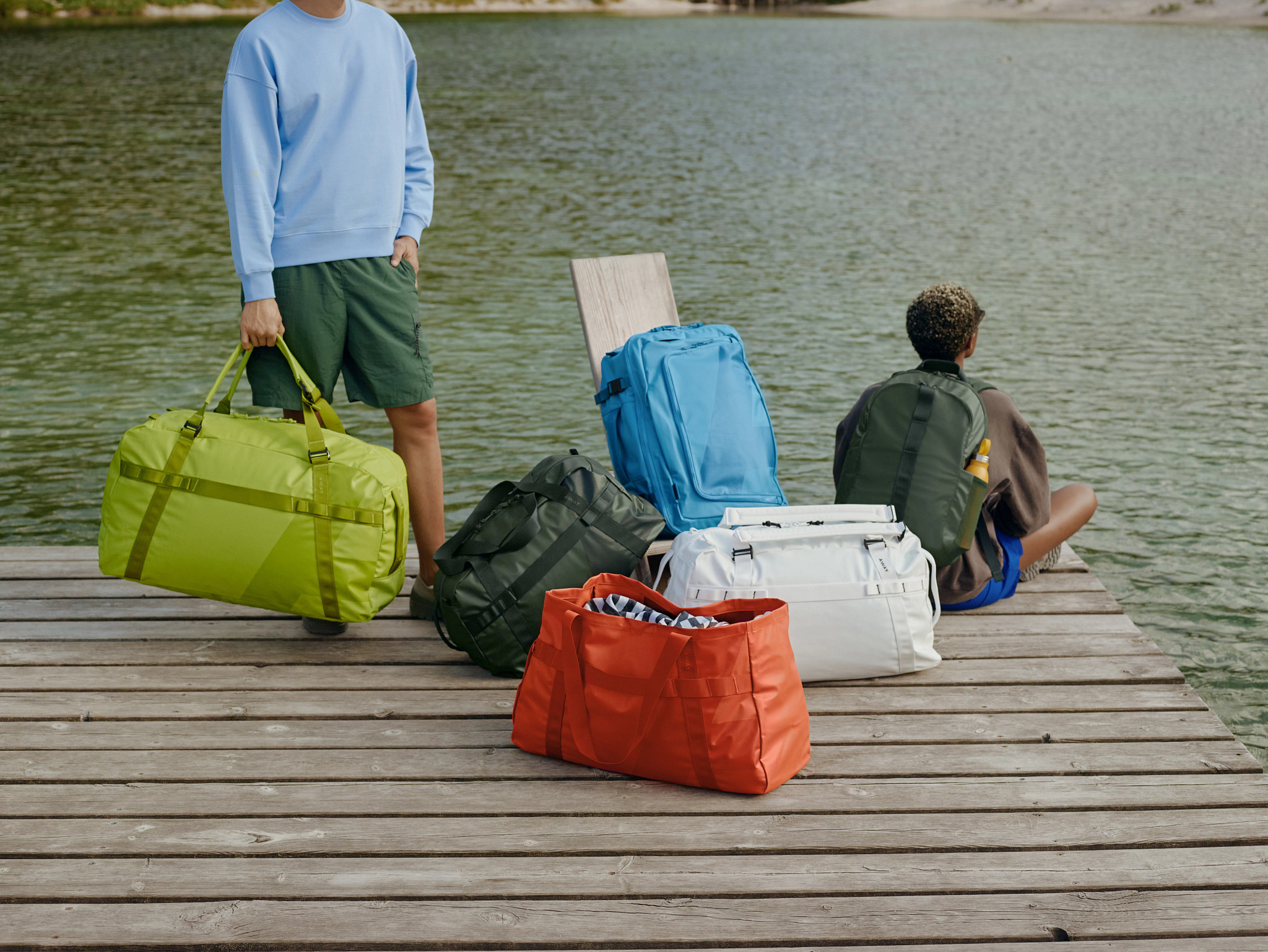 Take a stroll through any airport and you're bound to see at least a few Away suitcases. The stylish roller bags have become emblematic of those who have mastered the art of travel, skipping lines with a flash of a precheck boarding pass, snoozing in exclusive lounges, and stowing their suitcases in overhead compartments without having to shove, beg, or bribe.
Founded in 2016 with just a carry-on, the brand quickly became popular for its stylish and lightweight four-wheeled roller bags in neutrals and jewel tones. The bag's calling card is the horizontal indents that wrap it.
"Away's unique combination of unmatched style, form, and function has really set us apart in our category and resonated with consumers from the very beginning," the company's chief design officer, Cuan Hanly, says, pointing to the signature carry-on's removable laundry bag, space-saving compression pad, and sleek design.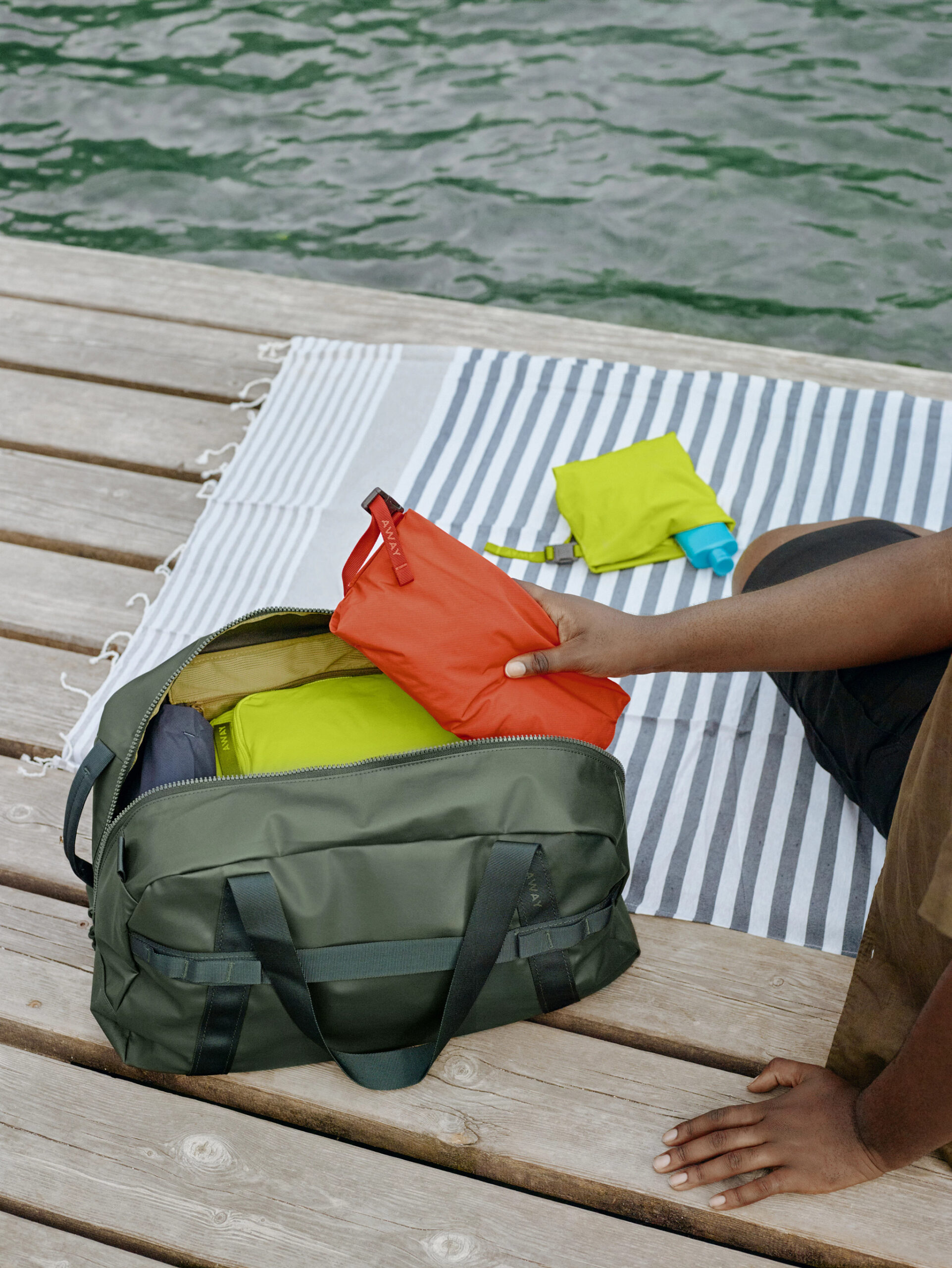 For the latest collection, the designers veered from the wheeled suitcases, instead creating a set of durable and unstructured outdoor-focused bags called For All Routes (F.A.R). "Outdoor products have historically been predominantly utilitarian, valuing functionality over aesthetics, but we wanted to create something that was both incredibly functional and beautifully designed," Hanly says. The collection includes a duffle bag in three sizes, convertible and regular backpacks, a tote, a messenger, and a set of organizational cubes and pouches, all intended for outdoor adventures. Alongside the brand's usual neutral colour palette, the bags are available in atomic celery, red orange, and vivid blue, all made using recycled materials.
"Over the last few years, we've witnessed a renewed emphasis on getting outside and exploring the outdoors, as well as a focus on flexibility and product versatility," Hanly explains. "Through our new collection F.A.R, we aim to respond to this burgeoning enthusiasm for the outdoors by offering an entirely new versatile and functional line of products designed for any and all types of outdoor travel. This could mean a trip to Europe or a hike upstate or a day at the beach."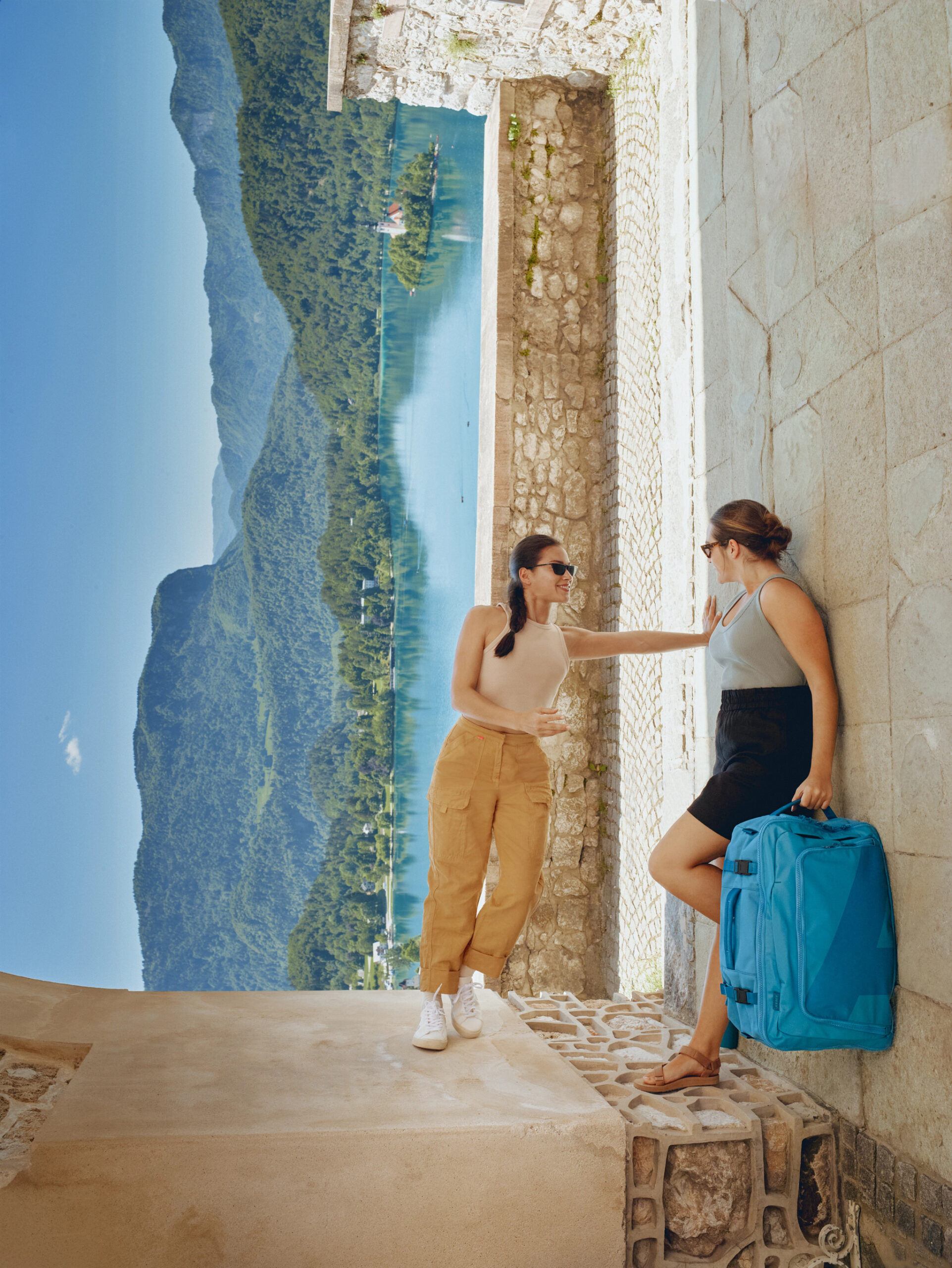 Headquartered in New York, with teams in London and Toronto, Away has 13 bricks-and-mortar stores, including one in Toronto's Yorkdale neighbourhood. The F.A.R collection marks Away's triumphant comeback after years of reduced travel, expanding its client base, and offering returning customers a new realm of options. "We felt like there was an opportunity to really tap into this moment in the zeitgeist that is centred around the outdoors," Hanly says. Living up to the brand's hype, the F.A.R collection is durable, spacious, and stylish enough to be used around town. With all its bags, Away strives to make travel easier, as it is transformative and the more people do it the better.