This Italian Designer is Transforming the World of Luxury Yachts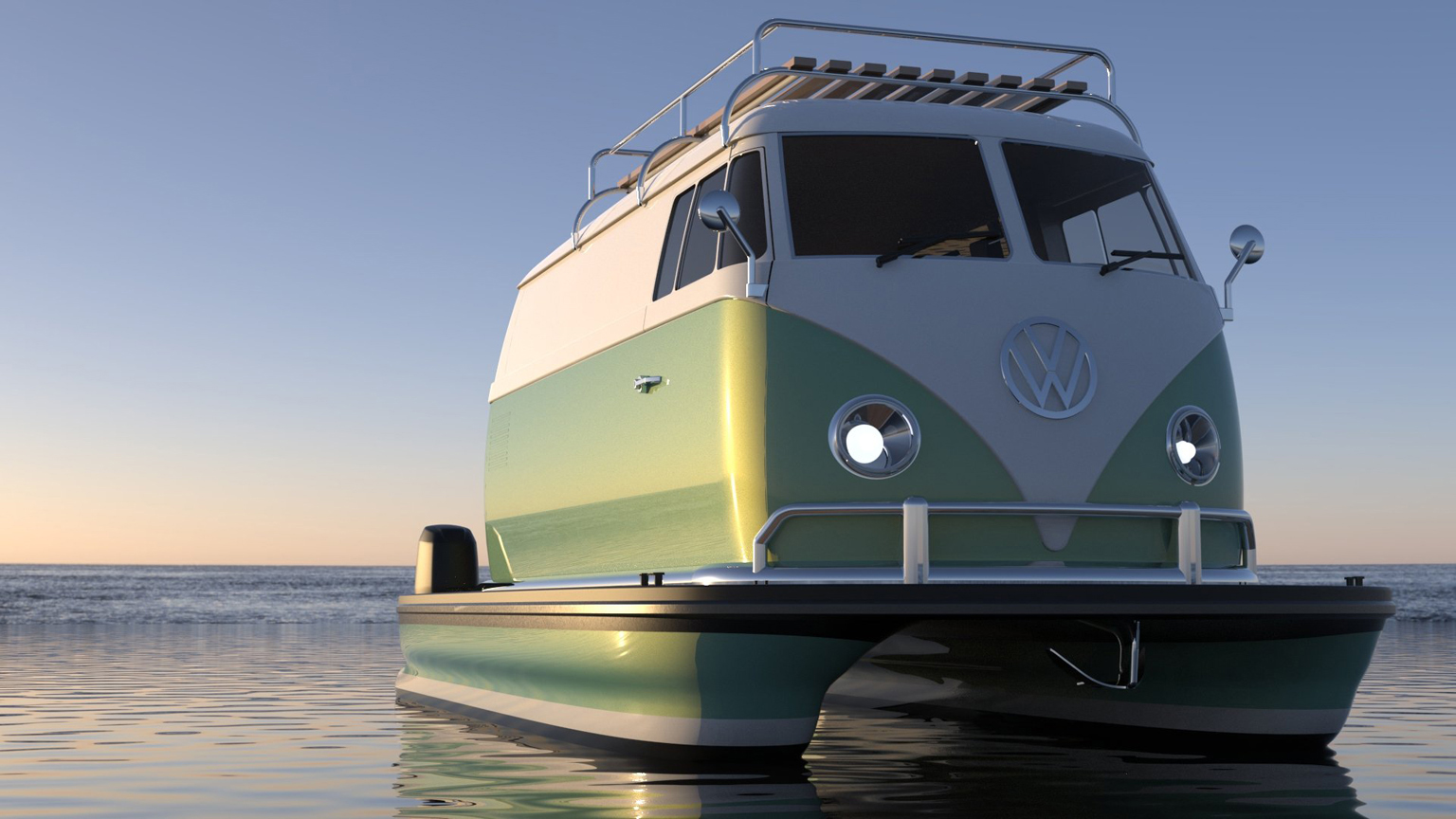 A remarkable transformation has been occurring in the world of luxury yachts, much of it driven by the inventive mind of just one man.
Discouraged by the sea of sameness in luxury yachts around the world, Italian designer Pierpaolo Lazzarini began breaking the mould a couple of years ago with fresh, invigorating concepts that combine his love of curved surfaces with the desire of yacht buyers to enjoy the cutting edge where form meets function. Merging futuristic appeal with everyday functionality, Lazzarini's unique designs have driven a global rethink of what, exactly, yachts need to be.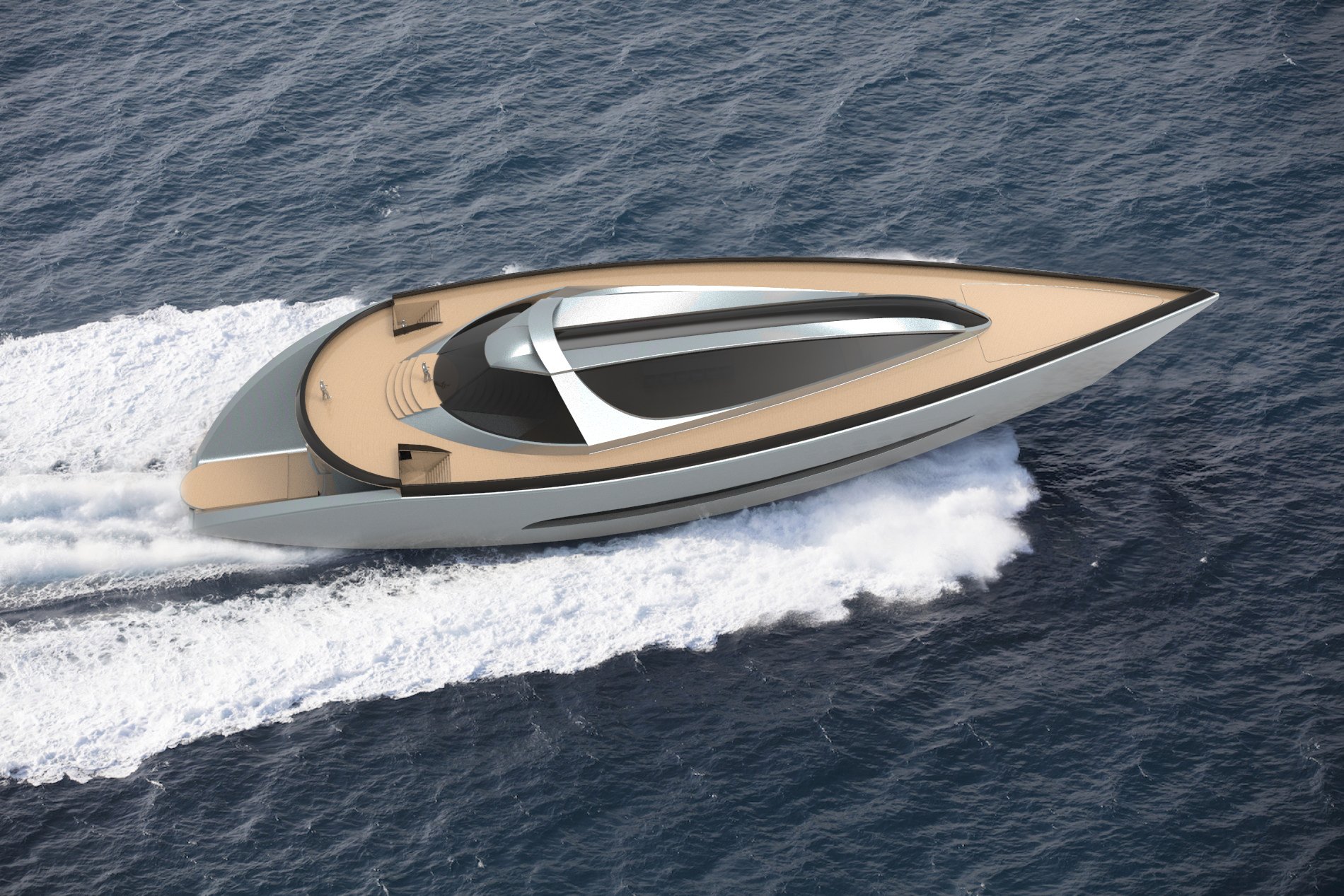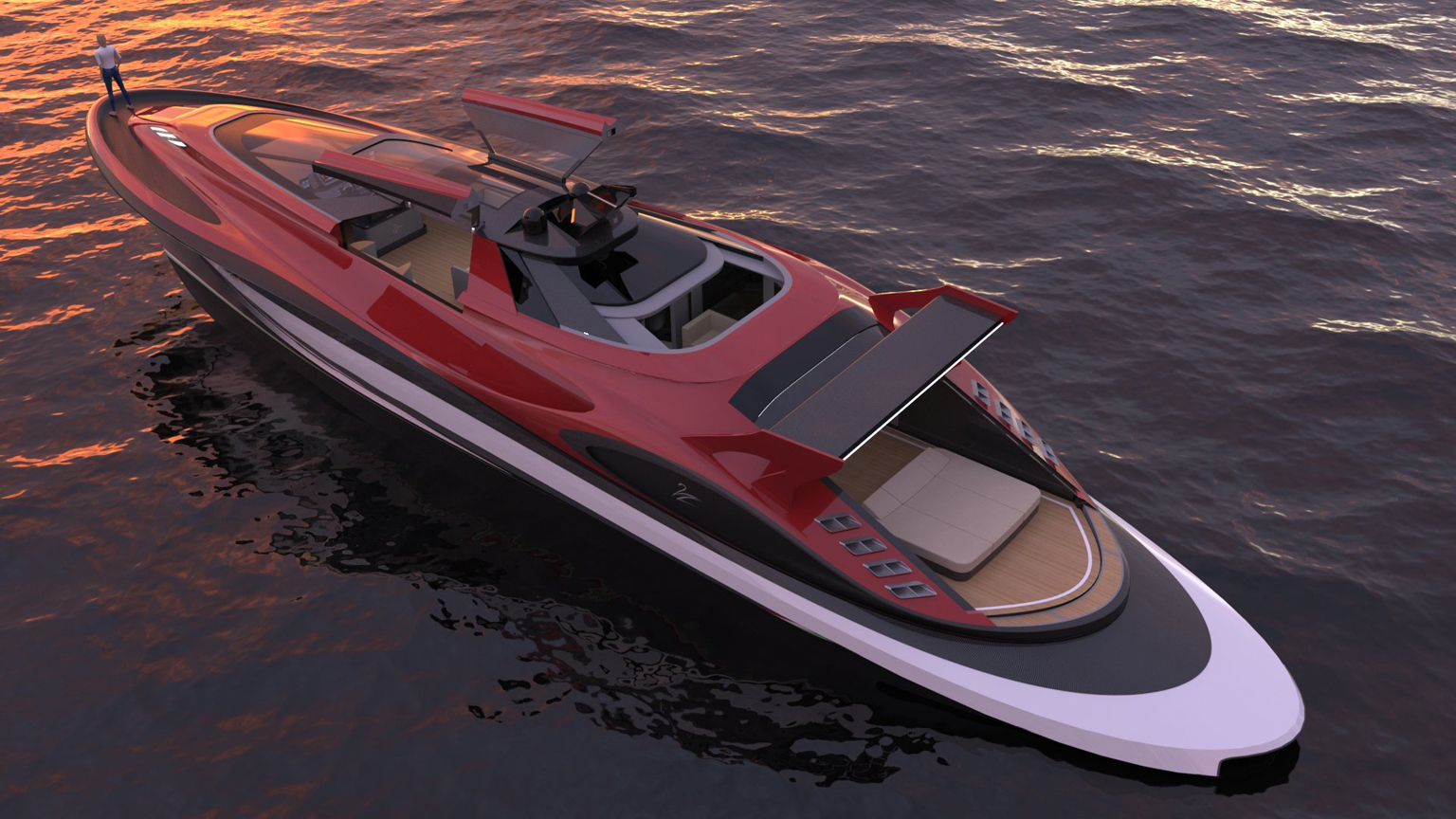 The vast majority of pleasure yachts today ride on hull and deck forms that would be familiar to 15th-century sailors. Although oak may have given way to carbon fibre and canvas sails replaced with modern engines, the basic structure and layout of today's yachts haven't changed much in over 600 years. Seeing no reason to continue building boats within the limitations of yesterday's technology, Lazzarini took a clean-sheet approach to enjoying the water, leveraging next-generation materials and engineering to produce jaw-dropping designs that appeal to contemporary tastes.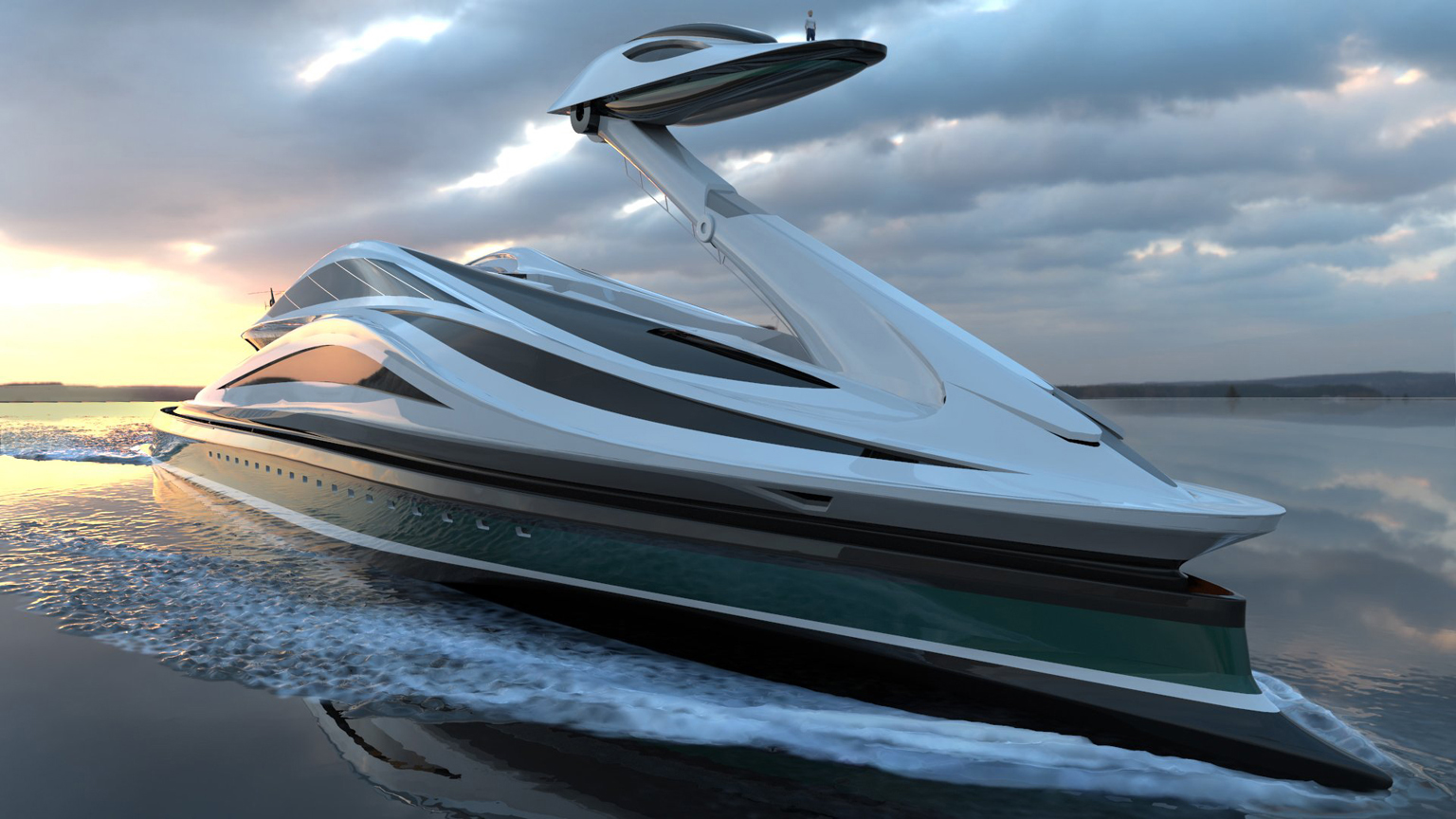 A big part of that lies in his flair for the dramatic, mixed with a healthy dose of whimsy. Perhaps no better example exists than Avanguardia, better known as the yacht that looks like a swan.
With the bridge contained in a stand-alone "head" pod that can be lowered into the water on an articulated neck, Avanguardia is not just a flight of fancy but a legitimate, practical yacht concept—that just happens to look like a swan. Since unveiling the design, Lazzarini has received serious interest from both potential yacht buyers and prominent shipyards looking at bringing his design to life.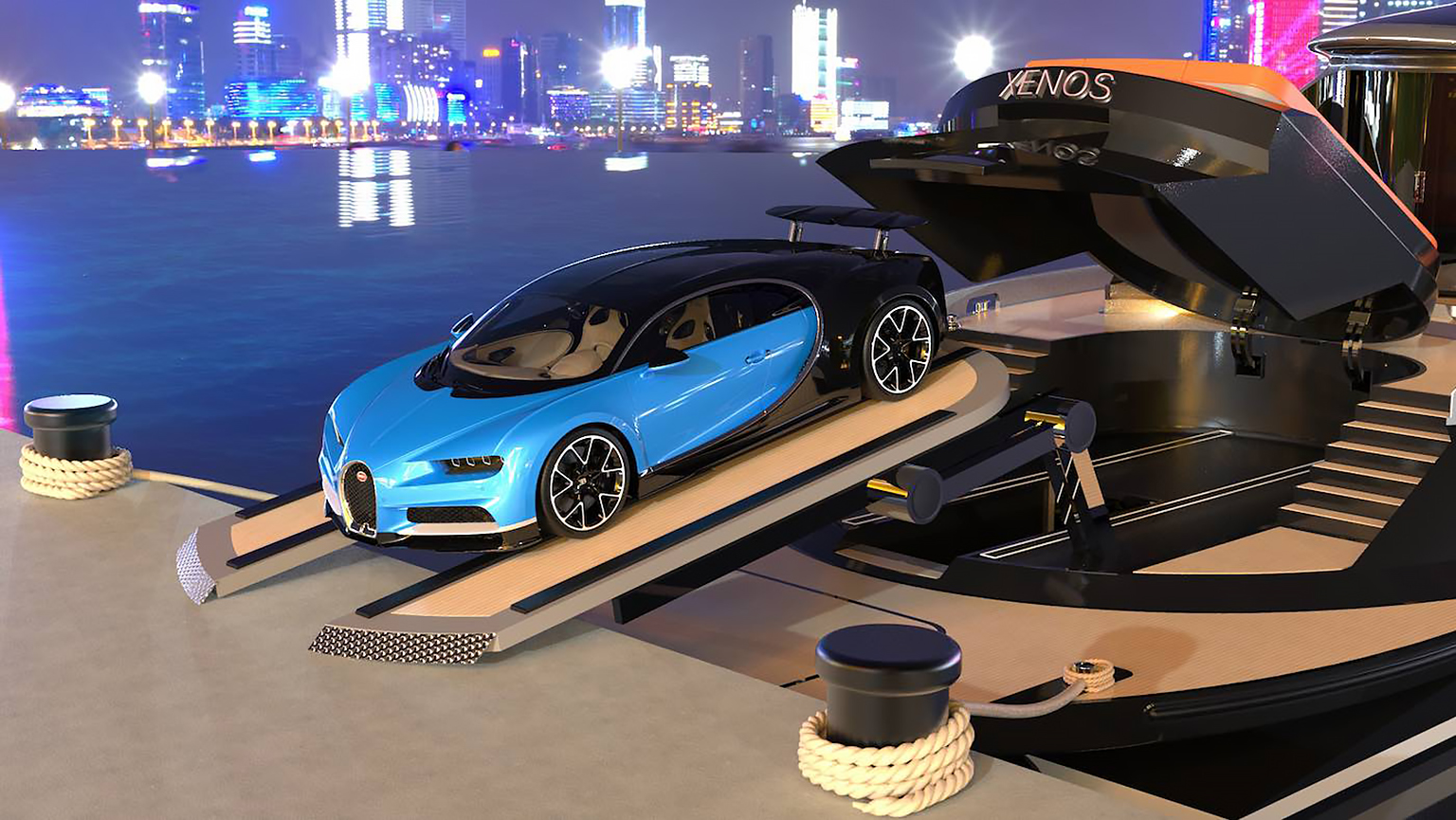 Born in Rome in 1982, the Italian visionary is also known for his love of automobiles, a passion evident in such yacht concepts as his 40-metre Xenos, a $39-million luxury yacht that comes with a matching Bugatti Chiron. While yacht builders and car manufacturers have partnered before on matched sets, historically the car and the yacht share little more than cosmetic trim. In the case of Xenos, the Bugatti loads aboard the yacht and stows in its own dedicated garage. Arrive at your port of call, lower a ramp, and drive off in a flash without ever stepping outside. In this form, the matching yacht and car become extensions of each other, working in harmony to provide the owner with a continuous experience wherever they go.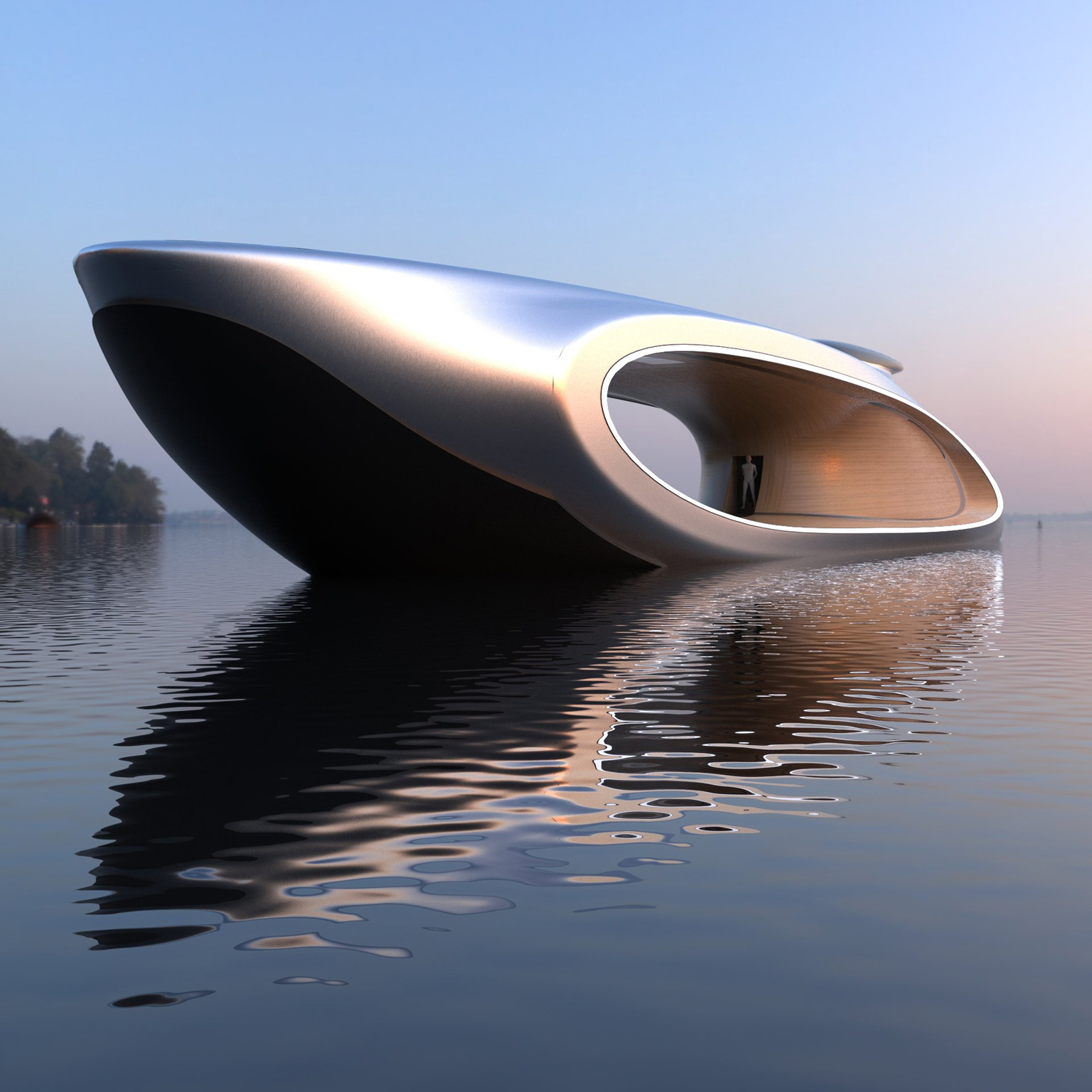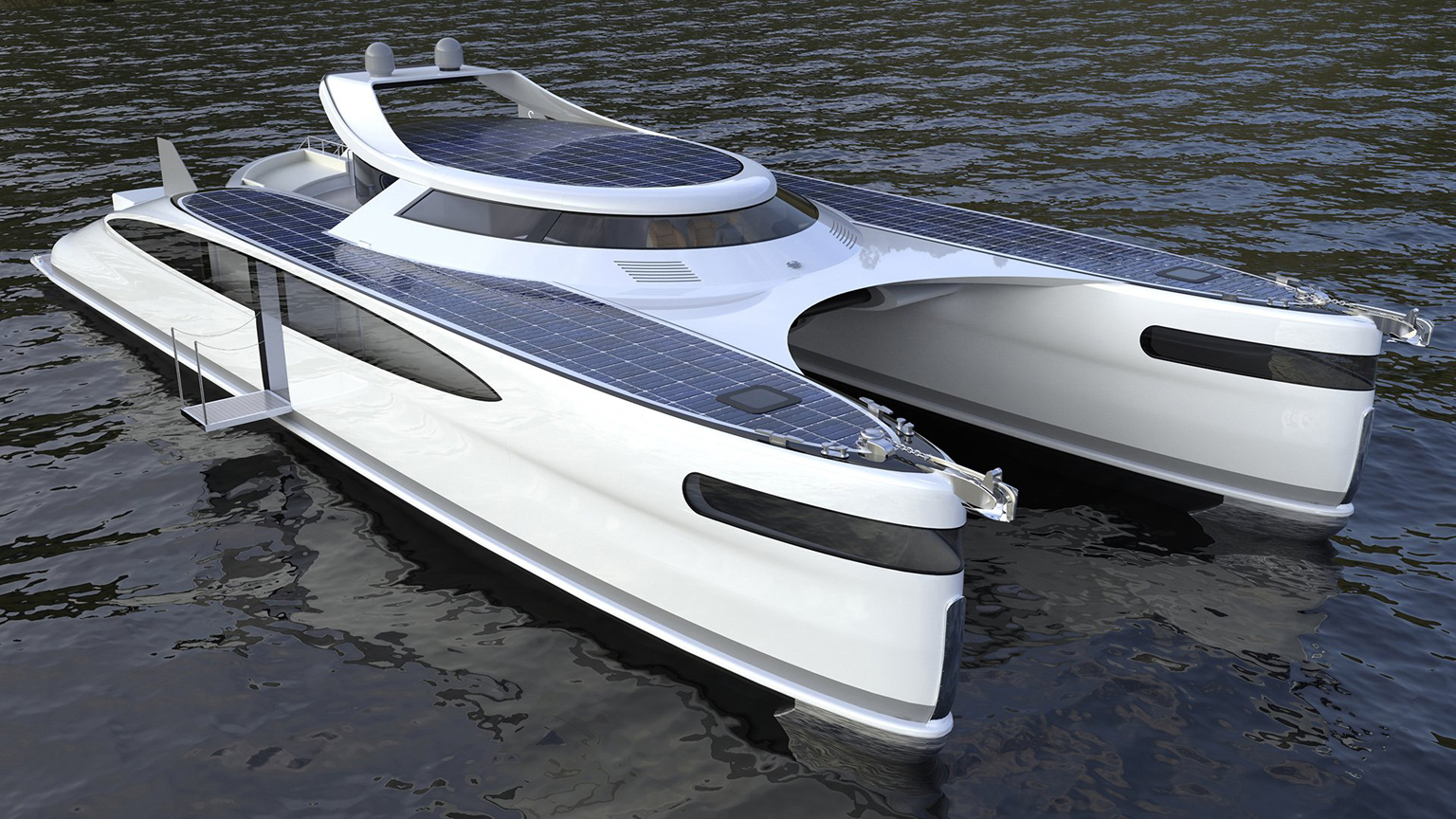 On a smaller and less expensive scale, Lazzarini used his visualization and prototyping skills to develop his Floating Motors line of boats that, in his words, "brings the shapes of the automotive history's legendary cars to the water." The line includes an entire fleet of boats riding on sleek catamaran hulls, with upper bodies inspired by iconic automobiles: the Austin Mini, Fiat 500, Jaguar E-Type, Mercedes 300 SL, and even the VW camper van. "We work from an embryonic state by keeping the lines of the body very natural and fluid with incredible hydrodynamic results," Lazzarini explains. "The use of latest 3D interactive technologies and softwares allow to achieve an incredible level of detail matched with realistic visual effects."
It's a fitting approach for Lazzarini, who works to the mantra "rooted in the future but inspired by the past." Even his most futuristic designs for flying cars that hover on jetpack-like pads evoke styling cues from classic roadsters.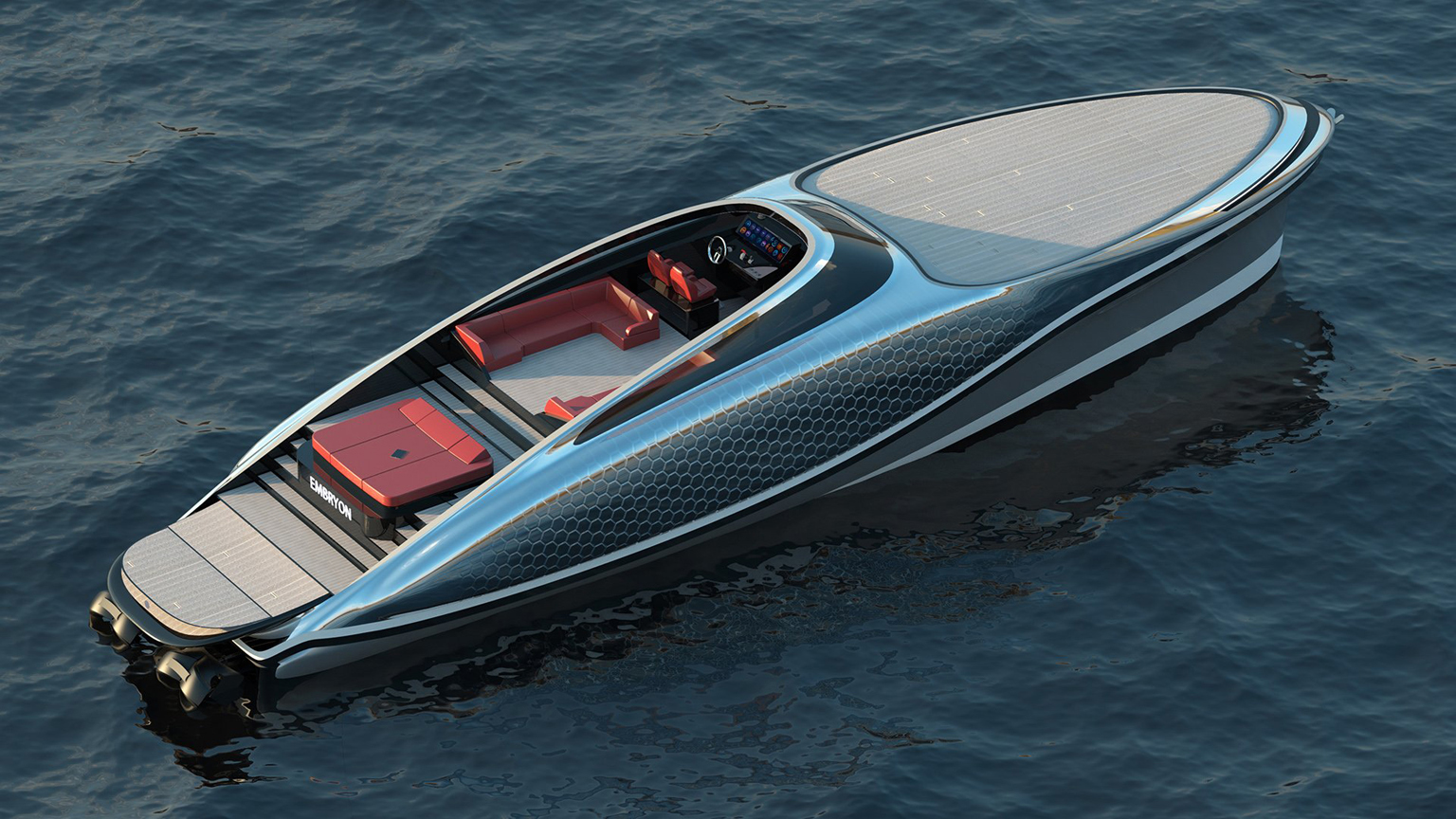 What's next? We'll have to wait and see. But on the strength of the response to his groundbreaking Avanguardia design, more animal-themed yachts are possibly in the cards. With Pierpaolo Lazzarini, one never really knows. All we can be sure of is that we'll once again be amazed by perhaps the most creative mind in yacht design today.