An All-New Design Showcase Opens in Athens
The forum will feature Greek design traditions old and new.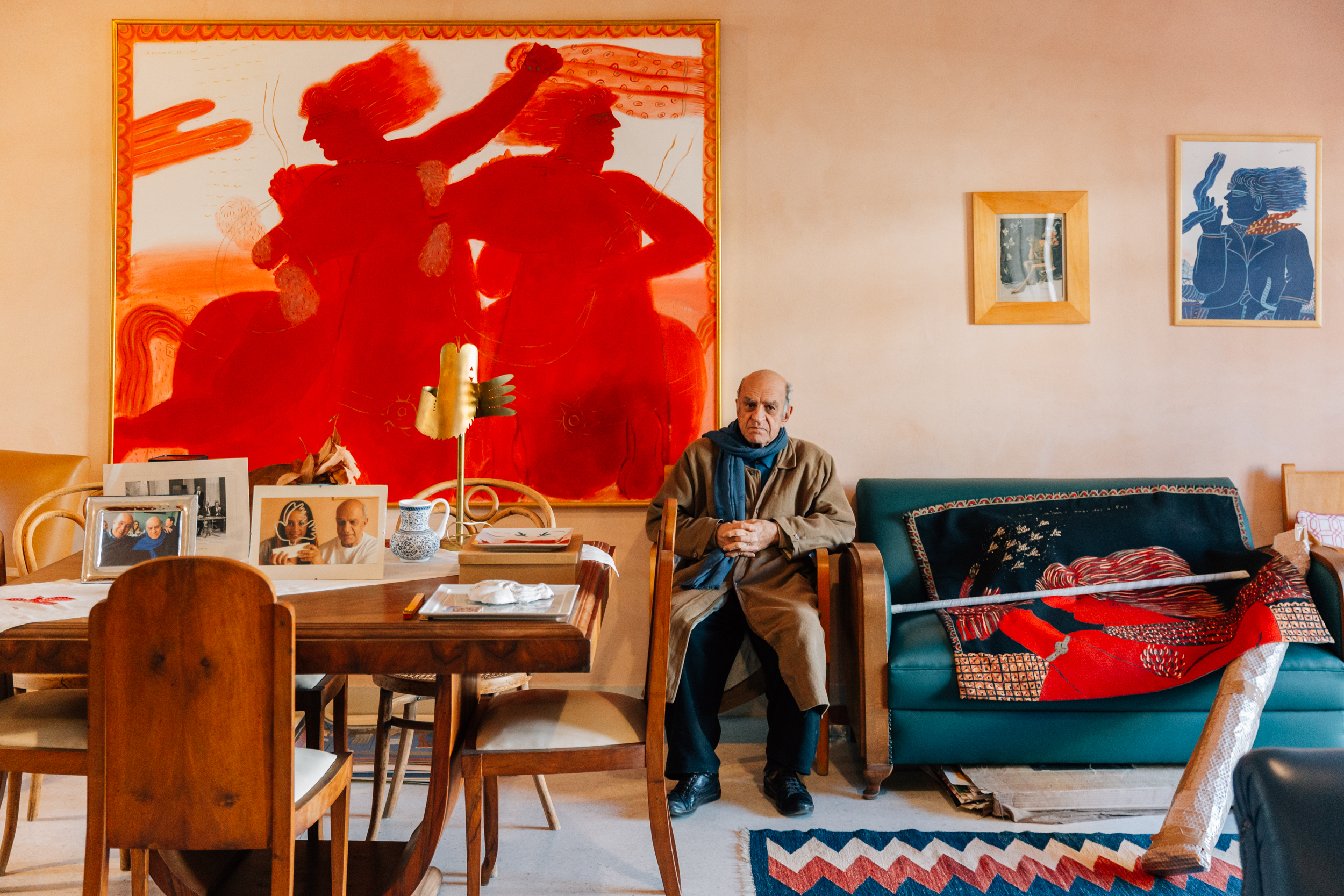 Beginning on September 30  and running until October 7 is an all-new event in Greece's capital. The Athens Design Forum, the brainchild of curator and writer Katerina Papanikolopoulos, includes exhibitions, seminars, workshops, and access to archives of work.
Free to all, the forum is a way to expose local and international visitors to the richness of the artists and designers who live in the city—quite literally: one of the highlights is a visit to the home of renowned artist Alekos Fassianos. "The forum aims to be accessible," Papanikolopoulos says.
She believes that although designers are prevalent in the city, they primarily work in isolation from one another. The forum was built on a desire to remedy that.
With backing from the respected Benaki Museum, the programming reaches into Greece's deep history of craft and design while propelling the dialogue into the future. Other collaborators include Carwan Gallery, who will be launching a book of Omer Arbel, the Canadian founder of Bocci.
"I originally spoke to museums, stemming from my research involving craft and heritage material. When I began the forum, I foresaw the influence of including an archival practice in the core," Papanikolopoulos says.
But, she insists,"The design has always been a cornerstone of our heritage. It's been underdeveloped due to deep infrastructural problems that one knows but cannot remedy directly. Design is something that brings unprecedented value to your life." This is why the famous boot scraper, a familiar sight and representing design's importance and prevalence in the city, was made the emblem for the festival.
"It was meant to clean shoes before they entered the house, the domestic space; each slight corner of Athens has a different-shaped one," Papanikolopoulos explains. "I loved its humble, unassuming form, and this to me was how design manifests in Athens."
Photography by Paris Tavitian/LIFO.