Meet the Creatives Making Agrotourism Cool in Prince Edward County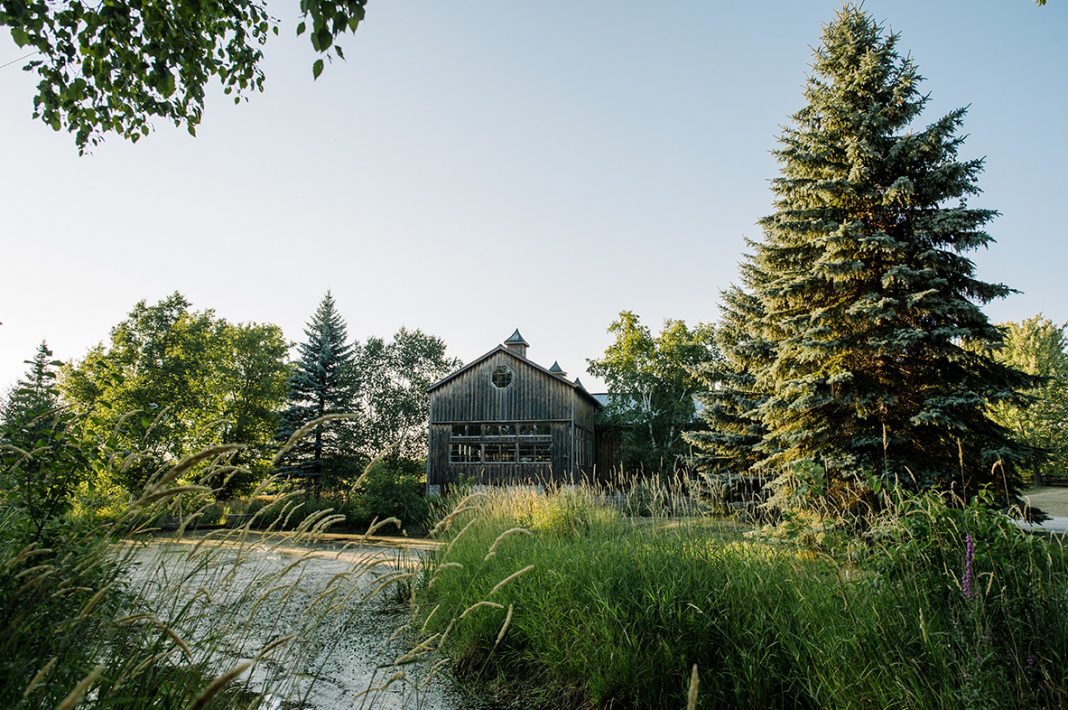 Prince Edward County wineries have long been a destination for time-starved Torontonians looking for a weekend away. With the rising popularity in agrotourism offerings in Canada, creatives have been flocking to the area to set up shop—bringing a whole new generation of innovative entrepreneurs and locally obsessed culinarians to PEC.
Agrotourism is not new—people have long travelled to connect with agricultural aspects of rural tourist destinations. But in Prince Edward County, the association of the term with sustainable ecotourism has helped the agro-focused region draw more than 650,000 visitors annually.
Prince Edward County is far more than its restaurants, wine tours, and cottage rentals—at its heart, it's a community of creative and industrious people old and young making their mark on the region and revitalizing it sustainably.
Amanda Ray, the new executive chef at Drake Devonshire Inn, left the bustling city of Montreal to focus on a slower way of life out in the country. The Drake Devonshire has long been a draw for devoted farm-to-table foodies. Since its inception on the Prince Edward County restaurant scene in 2014, the in-house menu has gained attention for its unpretentious style and focus on locally sourced, high-quality ingredients. At least, that was the draw for Ray.
"Since moving to PEC, I think my cooking style has become simpler. It's more about how I enjoy eating—local, with a focus on fresh and seasonal ingredients and less about viewing the food from a fine dining perspective," Ray says. "After spending the last four years in Montreal, I've also been reconnecting with the wines of the county. It's been fun to taste local wines again and incredible to see how the wineries have evolved."
Ray represents a group of people enthusiastic about reviving holistic methods. On the hotelier side, Jordan Martin de Rosales opened the newly renovated Merrill House. The 1878 Gothic Revival mansion was originally built for the first magistrate of PEC and now operates as a boutique hotel.
De Rosales has opened two new properties besides Merrill, a move emblematic of the success many are having in the region as local travel has boomed over the past two years. The first new property is an 11-acre lakeside orchard that will become a private beach club for Merrill guests; the second one is Hydrangea House, with a kitchen garden that serves the hotel. "The property will truly become a destination in and of itself, offering picnics in the orchard, traditional fermented cider made on-property, and next spring we'll be putting in a vineyard producing pinot noir and chardonnay to be enjoyed for years to come," de Rosales says.
Yes, even the beloved wineries have zeroed in on the changing tide, bringing natural, low-intervention wines to the table. Head winemaker Mike Traynor of Traynor Family Vineyard saw the future long before it arrived. "When we first moved here, there was virtually nothing around and no one was doing low-intervention wines. People thought I was crazy," he says. "But now, that's the draw for young people to come and experience PEC. They want to learn more about the agricultural world and where their food and wine comes from."
Traynor wasn't alone in discovering the rich, fruitful soils of Prince Edward County in the early days. Caroline Granger grew up in the county and returned later in life to try her hand at winemaking—even though she had little winemaking experience. She opened her doors in 2001 and has spent the past 20 years cultivating her family's land and perfecting the winemaking process.
Today, she runs the winery Grange of Prince Edward alongside her daughter Maggie, who grew up among the vines and is now forging a new path for the family business. The two women work hand in hand to push the envelope in a largely male-dominated field, creating unique bottles of award-winning wines (think tangy gamay and stony cabernet franc) all in-house.
"We've always been committed to ensuring our grapes are 100 per cent estate grown and as low-intervention as possible. I think that will always be our goal," Granger says. "But it's cool to see the next generation––people my age—taking an interest in the process of vine to wine and trying new things. It's so refreshing to see all these people make the drive from the city just to support small agricultural businesses like ours."
While no one can predict the future, we think it's safe to say that the future of Prince Edward County looks bright in the hands of Canada's next generation of agricultural creatives.