Montblanc's patronage of the arts.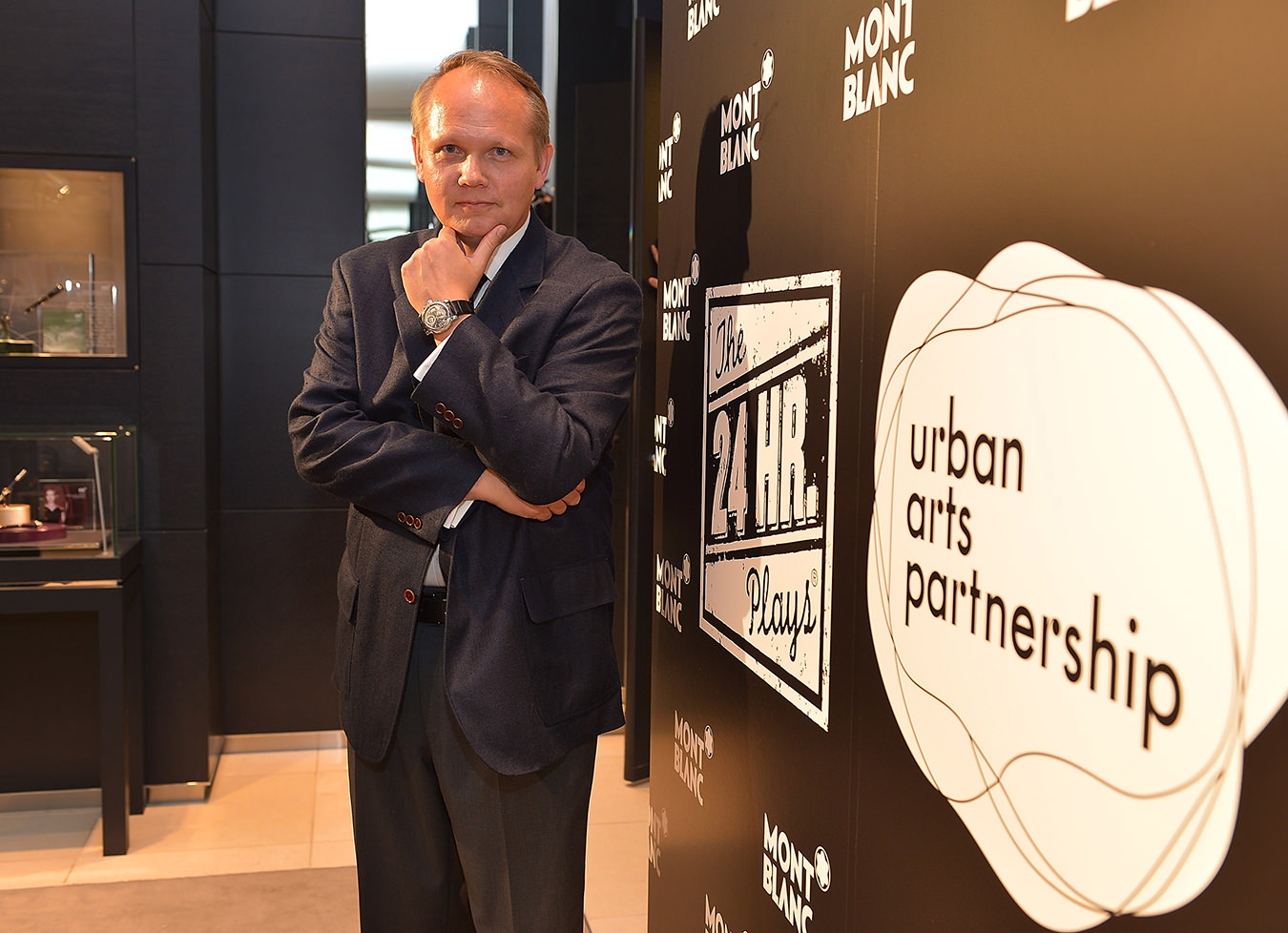 Jan-Patrick Schmitz is passionate about the arts. The president and CEO of Montblanc North America—known for its fine writing instruments and watches—has been an avid photographer since childhood. Montblanc too has long been committed to fostering arts and culture with its numerous projects, such as the Montblanc de la Culture Arts Patronage Award, UNICEF literacy and education sponsorship, and the Montblanc Cultural Foundation. Since 2005, the company has also partnered with the 24 Hour Plays program (which originally debuted in New York in 1995).
We sat down with Schmitz at Montblanc's new boutique in Vancouver, B.C., to discuss the company's seven-year involvement with the production.
"Montblanc is sponsoring and producing a theatre play—actually a series of theatre plays—in New York and Los Angeles. We've been doing it for seven years; it's called the 24 Hour Plays. Basically it's 24 actors, six writers, and six directors getting together one night at 10:00 p.m. They have nothing written. They have a little creative session, and then the playwrights will each write one short play until about 7:00 in the morning. And then the directors will read the plays, and start thinking about which actor goes where and in which play, and they basically rehearse from say 8:00 or 8:30 in the morning until 6:00 at night, and then the curtain goes up and they perform.
Honestly, when I saw it for the first time I never thought they could do it in 24 hours. I thought it was all a marketing ploy. I was sitting at the American Airlines Theatre on Broadway, and I looked at all of these people—some of them are really superstars, you know. We had Demi Moore playing. We had Ashton Kutcher. It was his actual Broadway debut. He never played theatre before, which is a very different animal than movies. No retakes. You're up there, and the audience will see it. But it was great, and we saw that this was actually real. I love supporting the arts, that's who we are.
It's all for the benefit of an organization called Urban Arts Partnership. It's a New York-based arts organization which is the biggest in the city providing arts education to underserved and underfunded public schools. We've supported the arts for as long as Montblanc has existed. I always like to say it's not what we do, it's who we are. Writing, in history, is the root of our business; it's the root of our company."
The clock's ticking; tonight in Los Angeles the creative process begins, and this year's 24 Hour Plays performers take to the stage tomorrow evening.