A Case For The Holiday Greeting Card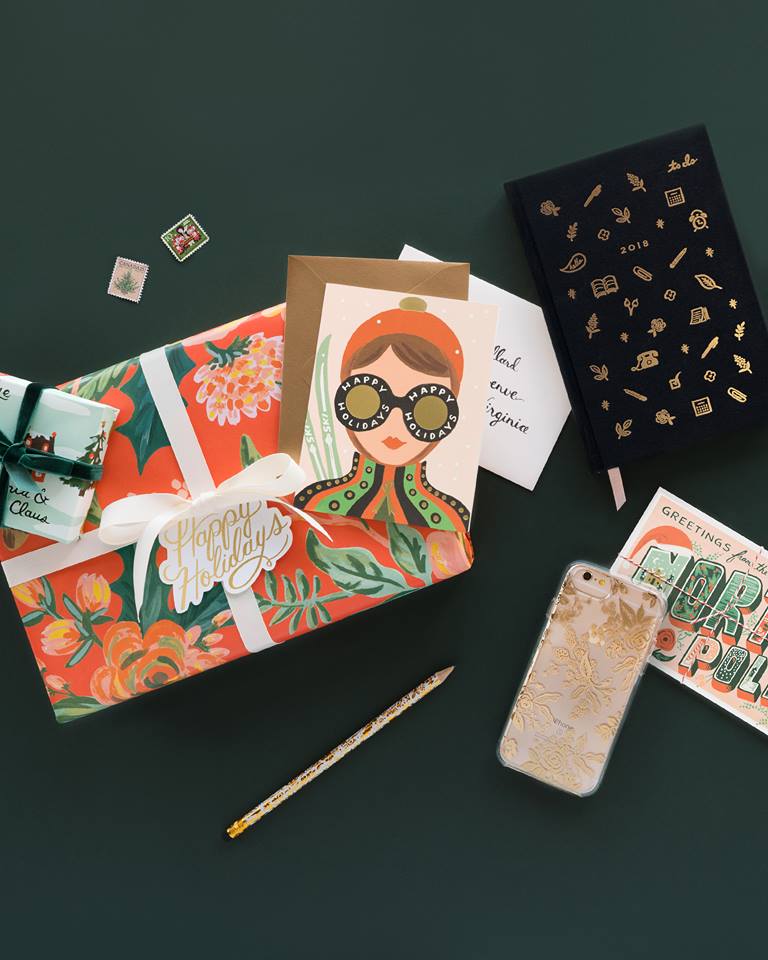 We might mostly communicate via email and text these days, yet the analogue appeal of the printed holiday card endures. Take, for example, a recent Oxfam study, which found that adults in Britain are still sending an average of 23 cards each year.
"Cards are still king when it comes to showing someone that you care about them and that you are thinking about them," says Julie Dyck, owner of Half Penny Postage, a Toronto-based stationery and letterpress company. "If a picture is worth a thousand words, then sending a card is worth a thousand 'likes'."
For me, the impetus came five years ago when I received sweet Christmas greetings from two colleagues, and felt some guilt that I hadn't prepared notes in return. The following year, and each one since, I've made it a point to mail personalized missives to friends and work associates during the holidays, whether from a box set or customized stationery.
"If a picture is worth a thousand words, then sending a card is worth a thousand 'likes'."
And I'm not alone. For a niche, but growing, group of young adults and older millennials, printed holiday cards have remained an appealing tradition at a time when party invites arrive via Facebook and bridal showers are organized through Paperless Post. "I'm a traditionalist and love print," says communications professional Amy Burstyn Fritz. "I find everyone's inbox is already filled with so much noise that it's nice to receive a paper greeting that you can put up on your fridge or mantel."
Once I committed to the tradition, it was just a matter of deciding which cards to send, and to whom. The selection can be overwhelming; Chapters and Indigo stores alone carry 84 different holiday box sets, and I've also spent countless hours on Etsy trying to find the perfect non-denominational design to personalize. Burstyn Fritz, for example, started off by mailing a curated selection of pre-made cards, and made the switch to custom photo cards—she recommends Tiny Prints and Minted for their quality and templates—once her daughter was born last year.
Ultimately, though, whether I'm sending out a customized photo card from Pikto or personalized stationery via Etsy or a boxed Rifle Paper Co. design—all options I've tested in recent years—what I've found is that the payoff is the strong social connection that a handwritten note brings. And, there's no worrying about whether it inadvertently went into a "spam" folder.
Image from Rifle Paper Co.
_________
Never miss a story. Sign up for NUVO's weekly newsletter.