The Great Canadian Cheese Rolling Festival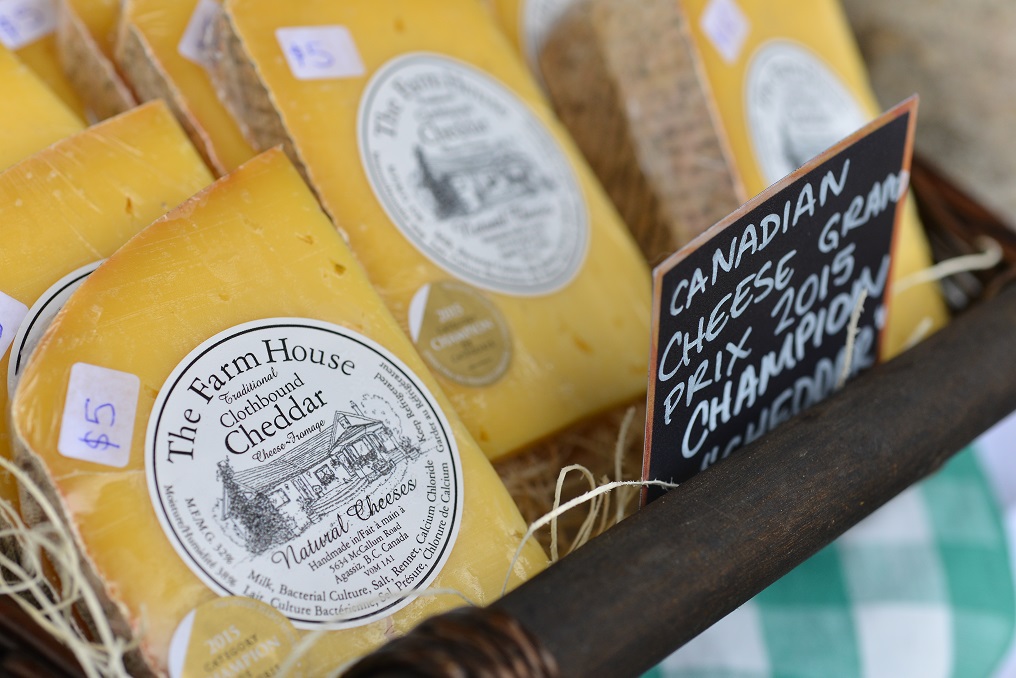 The time has come to pull together a cheesy costume and don a helmet and shin pads; the Great Canadian Cheese Rolling Festival is upon us.
On August 20, an anticipated 10,000 people will gather in Whistler Blackcomb to celebrate the nation's top cheese-makers, invited by the Dairy Farmers of Canada to showcase their best and newest creations. The highlight of the celebration is undoubtedly observing (or, for the daring, joining) the crowd tumbling down the grassy Excalibur Gondola slope in pursuit of an 11-pound wheel of cheese. This year's honoured: the Aged Farmhouse from Vancouver Island's Natural Pastures. This weekend marks the ninth annual Great Canadian Cheese Rolling Festival, celebrated in the peculiar but time-honoured tradition of England's centuries-old Cooper's Hill Cheese Rolling and Wake festival. There are separate races for men and women; the first from each to cross the finish line wins two ski season passes to Whistler Blackcomb and, perhaps even more coveted, the very wheel they so doggedly chased.
In addition to costume contests and cheese rolling, the Après Cheese Party at Black's Pub & Restaurant, the Canadian Cheese Market, and a curd seminar by Squeaky Cheese's David Beaudoin, offer opportunities to learn the ins and outs of Canada's choicest cheeses. To demonstrate the versatility of this year's prized selection, Oceanwise's chef Ned Bell has created three recipes featuring the Aged Farmhouse, and will host a cooking class to pass them on. The bite of the crystallized, crumbly cheese—which Bell likens to cheddar—is incorporated beautifully into the dishes: caramelized cauliflower cornbread topped with maple butter, risotto with raw zucchini pesto, and a crispy cabbage slaw with chickpeas and peaches. Of course, one can't go wrong sampling the Aged Farmhouse solo, or with a nibble of candied salmon.
All preparations are refreshing for the summer weather, allowing the sharp tang of the 24-month-aged Farmhouse to shine. After all, as Bell says, "The cheese is the star of the show."