A Portrait of Cadence Weapon, Imagining a Better World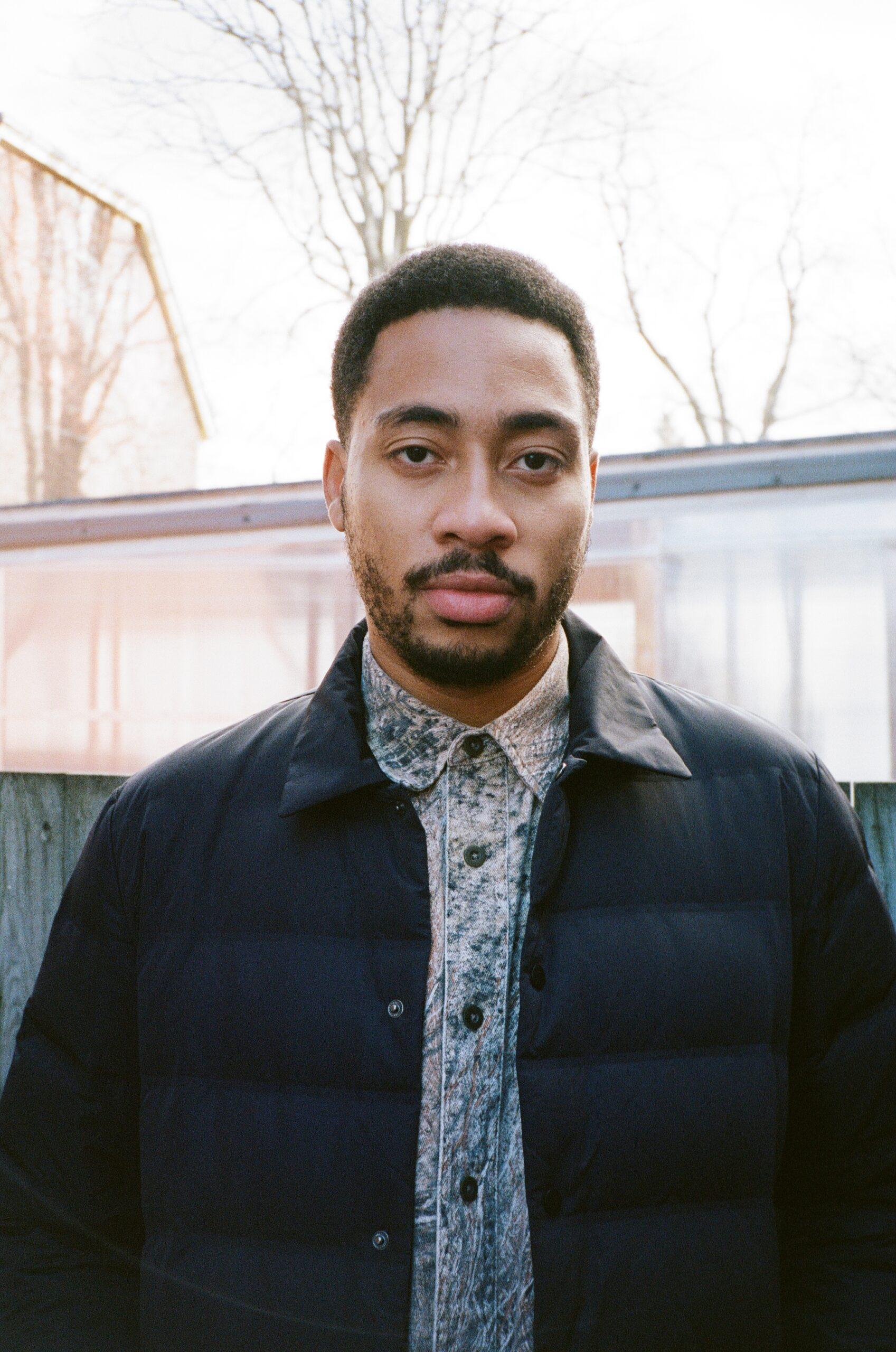 The first time I encountered Cadence Weapon's work was in a grad school seminar at UBC. When I tell the Edmonton-born Polaris-nominated musician, activist, and author this, he says, "I love to hear that," also mentioning that he's heard he was an answer to a question on a high-school provincial exam in Ontario. With two early albums in 2005 and 2008, Weapon was declared Edmonton's poet laureate in 2009, bringing him national and even international attention. This attention "definitely changed a lot for me," he says, "but I think it also changed the way some people in Canada considered rap as an art form."
Despite this encounter with the mainstream, it's a term one could hardly use for his music. His albums are a mix of experimentation and critique, and his new Parallel World (out April 30th 2021) is no exception. Elements of British electronica, spoken word, techno, sampling, and contemporary trap are integrated into a politically charged manifesto for people living under inequitable and surveillance-ridden paradigms.
Weapon has since moved to Toronto. His lyrics trace the dispossessing tendencies that sit under the surface of Canada's icons: its cities, symbols, and leaders. When it comes to methods of control and the current economic climate that disproportionately affects youth, the message of Parallel World is one of loss.
"I feel like we're in this dystopian future that you see in movies, and it's actually happening," Weapon says. "My music is just my way of parsing the absurdities of the systemic problems that are almost Kafkaesque." In this, he dissolves utopian illusions that come from comparing the social landscape of Canada with that of the United States. The George Floyd protests influenced Weapon to make what were previously subtle acknowledgements of race in his prior albums more focused.
"With this album, I wanted to go super hard with it," he says. "I feel like, as an artist, I have a certain facility for taking what happens in the world, taking what I see, and then absorbing it and translating it for the rest of the world."
A product of the pandemic, Parallel World synthesizes critiques of race relations, technology, and community through the idiosyncratic and varied tenor of Weapon's musical influences. The results range from the almost prophetic cacophony of  "Ghost" (ft. Backxwash) to the smooth repetitious flow of "SENNA" (ft. Jacques Greene).
Despite the album's grim subject matter, Weapon hopes people come away with a sense of optimism. "These are the conversations you ignore in your everyday life," he says. "That's what I want to remind people of—we can imagine a better world than where we are. That's the parallel world."
Weapon talks about how the visions for these futures are often built from the past, which is analogous to hip-hop's dependence on sampling records. "When it comes to rap, it moves so quickly. Chuck D said it's the Black CNN. To me, it is just as much a representation of history. I feel like collecting these records is a way of protecting our history and remembering the past. I feel rap is just a totally self-referential genre in a way that no other music is, where we take all these snatches and ideas from each other and it's like this ongoing conversation that I find really exciting," he says.
These musical feedback loops tie together communities across time and space, something Weapon believes is essential. He worries that as soon as the pandemic is over, "we're going to go back outside into the world and all that is going to be left is Shoppers Drug Mart." Cities must be protected to protect the environments that breed artists or else there is a chance of losing the culture.
You can find his music online, and on top of his musical stylings, the artist is also working on a memoir due out in 2022, and has been writing about music, memory, community, and other diverse topics on his Substack.