Beauty Industry Veterans Get Serious About Sustainability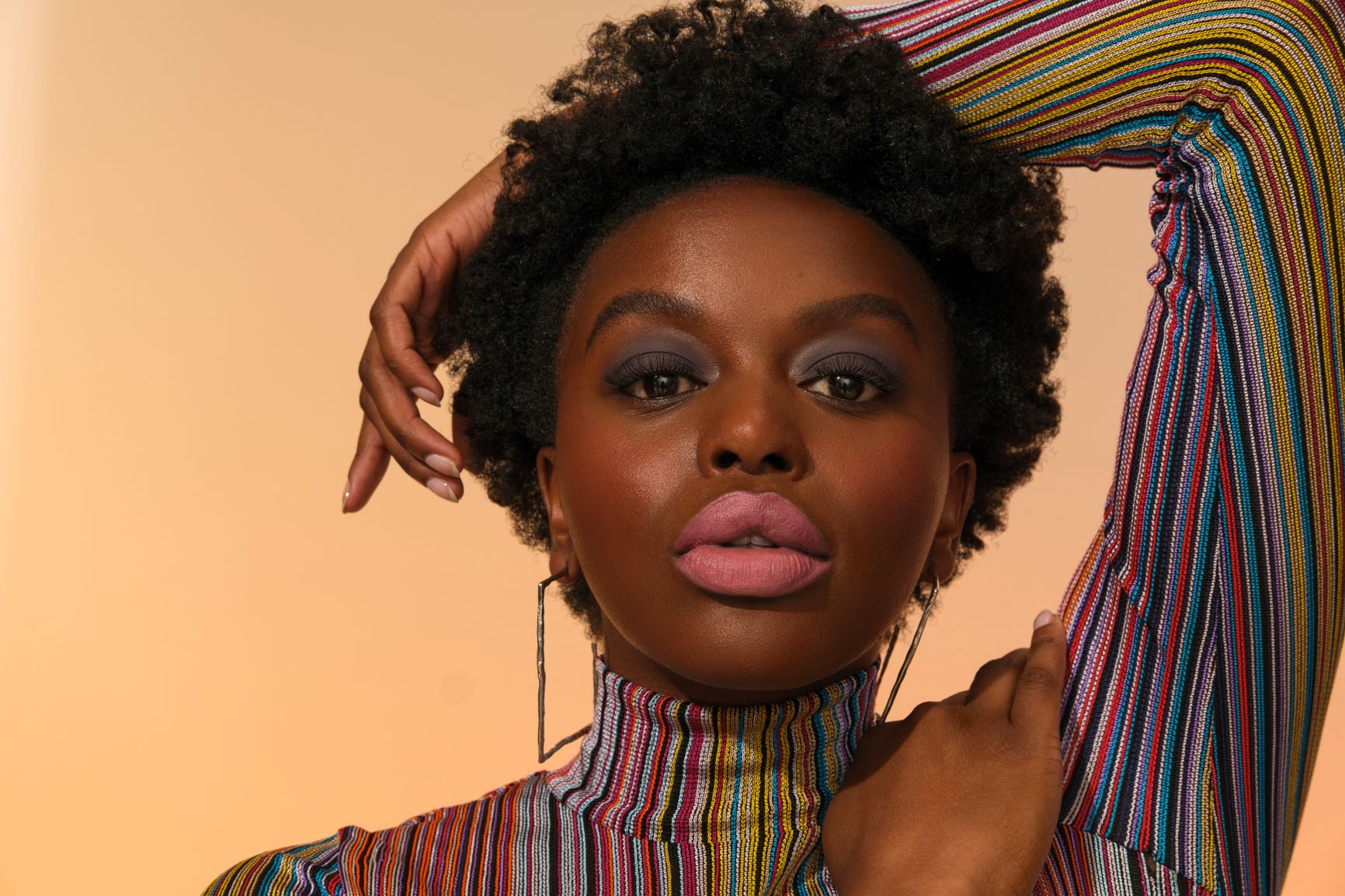 New makeup brands are ten a penny—so we could be forgiven for being underwhelmed when we heard about the upcoming launch of MOB Beauty back in February 2020. Then we read who was involved, and our interest was piqued. First, the brand is Canadian, so it instantly wins a place in our hearts. But more importantly, the founders—Alisha Gallagher, Steve Blanchet, Béatrice Seguin, and Victor Casale—have decades of experience in the beauty industry at brands such as Laura Mercier, Cover FX, and M.A.C.
In fact, Casale was a part of M.A.C before it even started. "In my first year of my chemistry program at University of Toronto, I was having dinner with my future wife and her brother, Frank Toskan. He asked me if I was able to make makeup," Casale says in a phone interview from his home in San Francisco. "I didn't know because I was just a kid, but I'm a guy who likes to solve problems and get things done. And I wanted to impress my girlfriend and her family. I set up a small workshop, and a year and bit later, started to make products that were different and interesting. That was kind of the genesis of M.A.C Cosmetics."
The rest is beauty history. Frank Toskan and his partner, the late Frank Angelo, set up M.A.C in 1984 along with Casale and his then-wife Julie Toskan. "They focused on marketing and sales, and I was the science guy, developing the products and figuring out how to make them," Casale says. In 1999, Casale left M.A.C after it had been sold to Estée Lauder, but he wasn't done with the beauty business. As a result of a project developing camouflage makeup for dermatology patients at Sunnybrook Hospital in Toronto, he launched Cover FX. "That's how I learned to be a clean formulator, because I was working with patients who had severe skin issues like acne and vitiligo," Casale explains.
Casale spent 15 years there, departing in 2019 to set up his new business, MOB Beauty, with industry veterans Gallagher, Blanchet, and Séguin (Frank Toskan gets involved when he feels like it, Casale says). "I like to think we're not just bringing 25 per cent each—we're bringing 400 per cent in total," says Séguin, who got her PhD in pharmaceutical science before moving into business and sales. "You need the experience and the resources to know how to push suppliers to use materials that have not been used before for colour cosmetics. And you have to have the stomach to take a chance."
The chance the team at MOB took was to create products that don't compromise either the environment, or performance. That means eye makeup, bronzers, blushers, highlighters, and lipsticks that come in refillable packaging made from at least 50 per cent recycled materials that are all reusable or recyclable. Lipsticks are highly pigmented, creamy, and lasting; powder products are smooth, buildable, and blendable, never cakey. All these sustainable beauty products come in multiple colours to suit all skin tones. Complexion products such as foundations and concealers aren't yet available but may be in the cards later (they're a particular interest for Casale thanks to his Cover FX work, plus his recent gig as developer of inclusive skin-tone crayons for Crayola).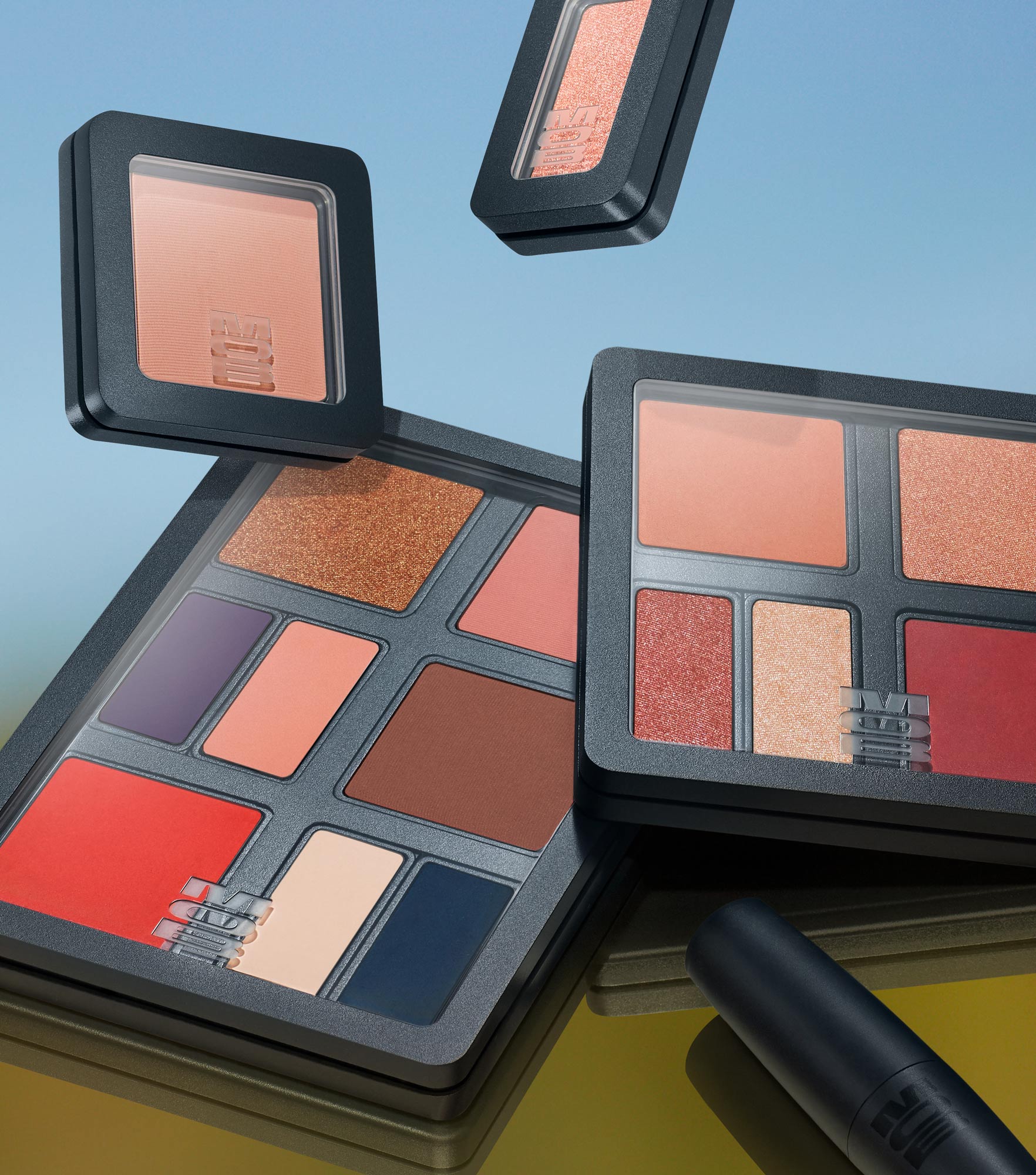 Séguin is especially proud of the customizable palettes—buy a case, then fill it with only the colours you want, recycling the refills once you're done with them and keeping the case forever. "How many of us have a palette with 36 shades and you only end up using two?" she says. "We're pushing ourselves to do better than has been done before. Asking ourselves how. We recognize that the beauty industry is one of the largest contributors of single-use packaging. But beauty isn't going away, self-expression isn't going away, so can we do it responsibly?"
The brand teased its launch on social media last February with an image of Toskan and Casale, and then COVID-19 hit. Obviously that changed some things (Casale built a lab in his basement, for one), but broadly the team says it hasn't derailed the mission too much. In fact, in some ways the pandemic has brought sustainability into the public consciousness more than previously. "The tide has been turning. Look at the Gretas of the world," Séguin says. "The pandemic brought it to everyone, being home all the time, wondering if we need to consume in this way."
Casale agrees. "Eighteen months ago, we sat with creative people in the beauty industry, and when we talked to them about packaging sold separately, they said it wouldn't work. They thought products had to be easy, simple, no work involved. And I would say, that's not our customer; we want a thoughtful customer who purchases with purpose." Now he believes those customers are out there in multitudes, ready for a sustainable beauty brand like MOB.
How does this launch compare to Casale's previous business ventures? "I am so excited, beyond the moon excited, more than I've ever been about anything," he says. "So many things are aligned this time that were never necessarily aligned before. I am extremely experienced in the industry. I have an incredible number of friendships and business relationships. We gave ourselves to it, we got careers from it, and our motto is to leave the industry in a better place."
What to expect from the brand in the long run? Who knows? "What we're doing today is not what we'll be doing in a year. We'll find a better way," Casale says. "This is a jump into the future. Not too far, because if you go too far, the consumer won't follow. But if you can reach them with your hand, you can pull them along."