Inaction at the Richmond Art Gallery Addresses Violence Against Marginalized Bodies
The potential of collective action.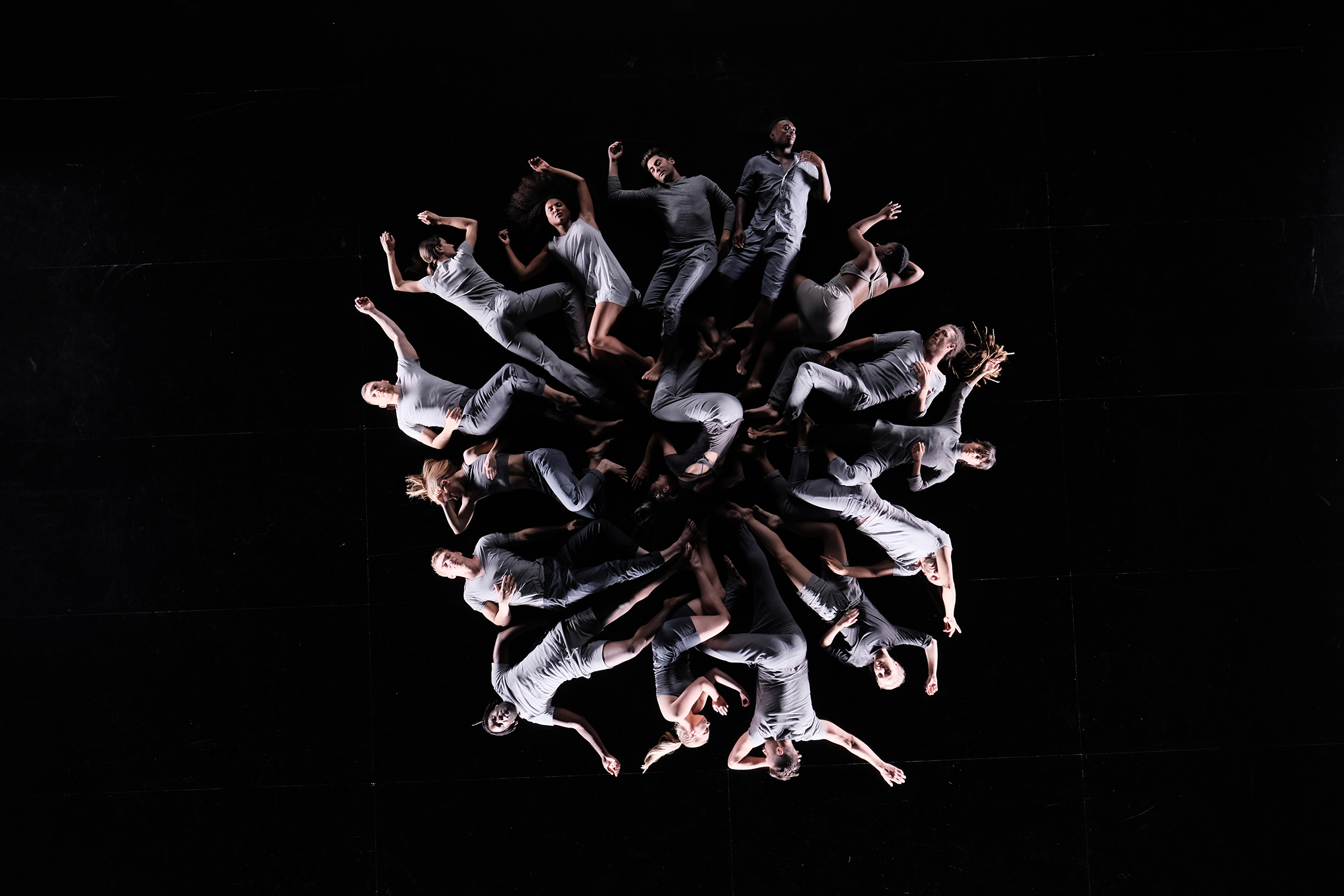 Sixteen dancers, all dressed in shades of grey, move across a room with precise intention in Brendan Fernandes' stunning dance piece Free Fall. In choreographed grace, bodies fall to the floor—a beautiful representation of violence. The work by the Canadian choreographer and artist was originally created in the aftermath of the Pulse Nightclub shooting in 2016, but the message is still relevant today. A filmed version of the work will be on display in the Richmond Art Gallery's upcoming exhibition Inaction, Fernandes' solo show.
Following the global reckoning of social injustices and inequality that 2020 paved the way for, Inaction addresses the continued violence against marginalized (queer and BIPOC) bodies. Through the mediums of dance, it considers the power of collective action against this violence. "As a society, we're finding out how hard we can fall but also how to stand up, move forward, and move on," Fernandes explains.
Alongside Free Fall: For Camera, nine minimal sculptural works created in collaboration with Chicago-based architecture firm Norman Kelley will be on display. Three performances will be held throughout the months of March and April, adding a dynamic element to the static displays. Though they are planned as live streamed events, if restrictions ebb within the next few weeks, limited-capacity, in-person performances might be planned as well.
Inaction is on from February 12 to April 3 at the Richmond Art Gallery.