The LA Infrared Sauna Trend Arrives in Vancouver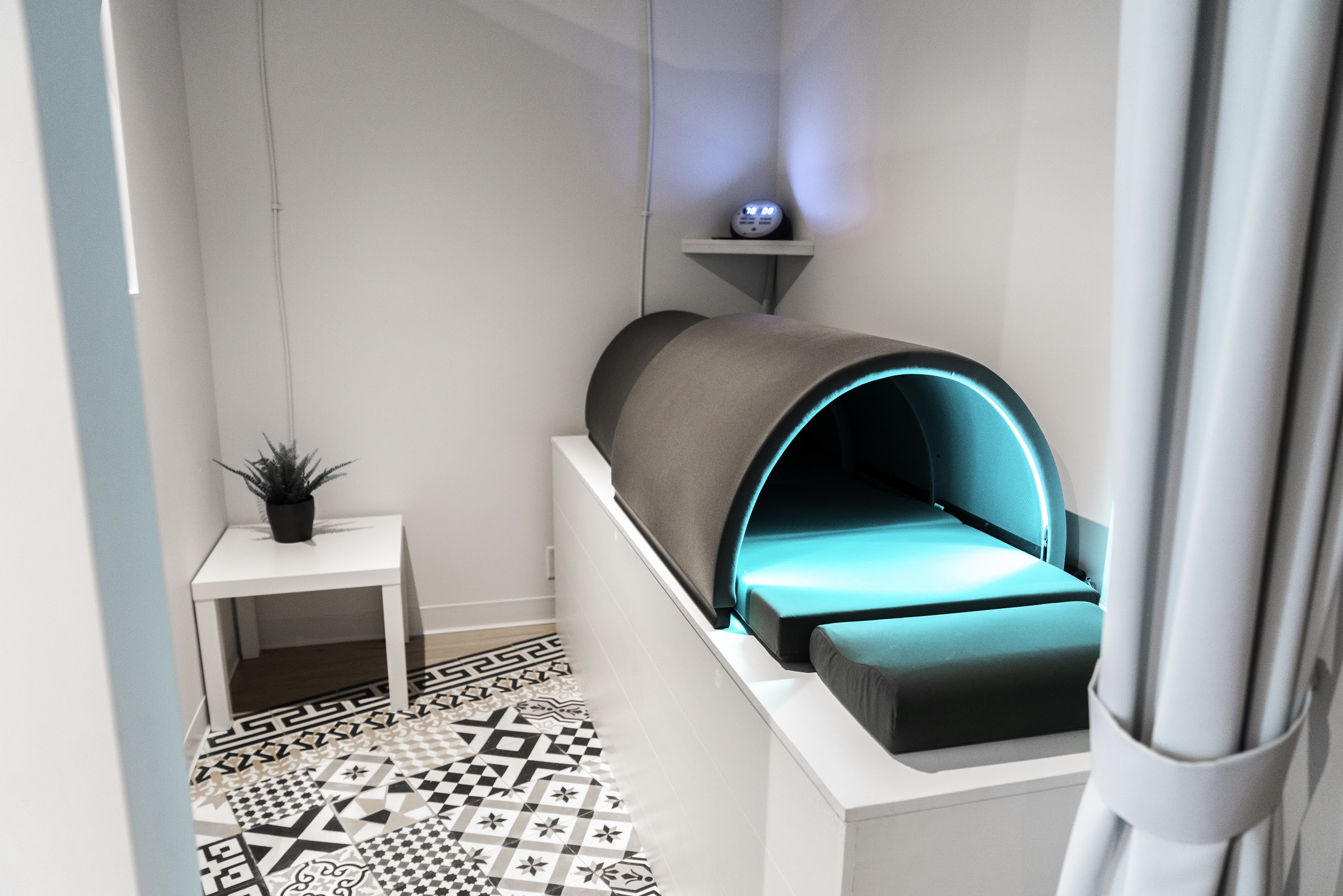 Los Angeles, New York, and Miami are hubs when it comes to beauty treatment trends. Weight-loss, detox, and rejuvenating day spa technology experiences are abundant, taking cues from European techniques and integrating them with the sleek, shiny, futuristic aesthetics of the North American contemporary beauty scene.
Vancouver's Yaletown neighbourhood has long emulated the same hipster energies of the major beauty cities, so it's only natural that the Shrink Wrap Urban Sweat Lounge, an infrared sauna pod and body-roller studio, opened its doors there last August.
As one of the first studios of its kind in Vancouver, Shrink Wrap has five private suites each equipped with its own solo pod made from bamboo-carbon materials with built-in antibacterial properties. The pods cover you from the neck down and emit full-spectrum infrared to produce an internal radiant heat that stimulates a natural sweat at the cellular level and can burn from 600 to 1,000 calories in just one 30–45-minute session. More than calorie loss, saunas, which have been used in wellness routines around the world for centuries, may aid in muscle recovery, relieve chronic pain, boost blood circulation and oxygen flow.
According to Shrink Wrap, its technology can also improve the body's natural immune system, lower blood pressure, and stimulate collagen and elastin production. It combines the heat with coloured LED lights for chromotherapy derived from Ayurvedic healing and traditional Egyptian and Chinese medicines that is said to utilize different wavelengths of coloured light to adjust the body's internal vibrations and optimize physical health. Guests can choose from different colours depending on their needs.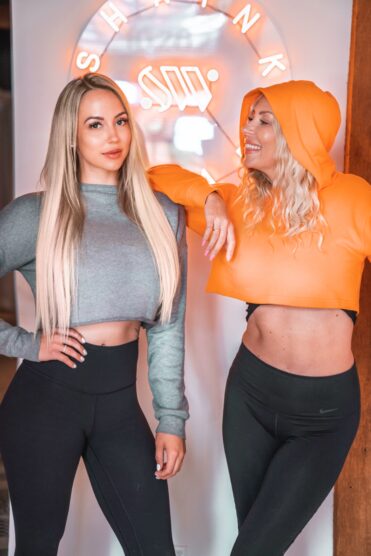 Founded by friends Carly Chadwick and Jenny Beth Meischl, the lounge is meant to be integrated into people's wellness routines as a way to alleviate physical and mental strain caused by everyday life. The short session times help to make it an in-and-out experience that can be done on a lunch break or as post-workout stress-relief.
For people who visit as part of a workout or training recovery program, there is also a European body roller on-site. Composed of multiple rotating beechwood rollers, the targeted acupressure and lymphatic-drainage massage system is self-guided with a video and diagram directing guests through 15 different positions over 45 minutes to break down fat and fascia tissue while firming the skin for a more taught-and-toned look.
Beyond the physical benefits, as with wellness exercise, the lounge is soothing and offers a short reprieve while still letting you feel productive. Being forced to lie still for half an hour or more encourages mental relaxation and actively increases serotonin and dopamine levels in the brain to help combat stress and depression—which is something we could all use right now.
_______
Never miss a story. Sign up for NUVO's weekly newsletter here.