Mona Hatoum Explores Selfhood Through Staggering Sculptures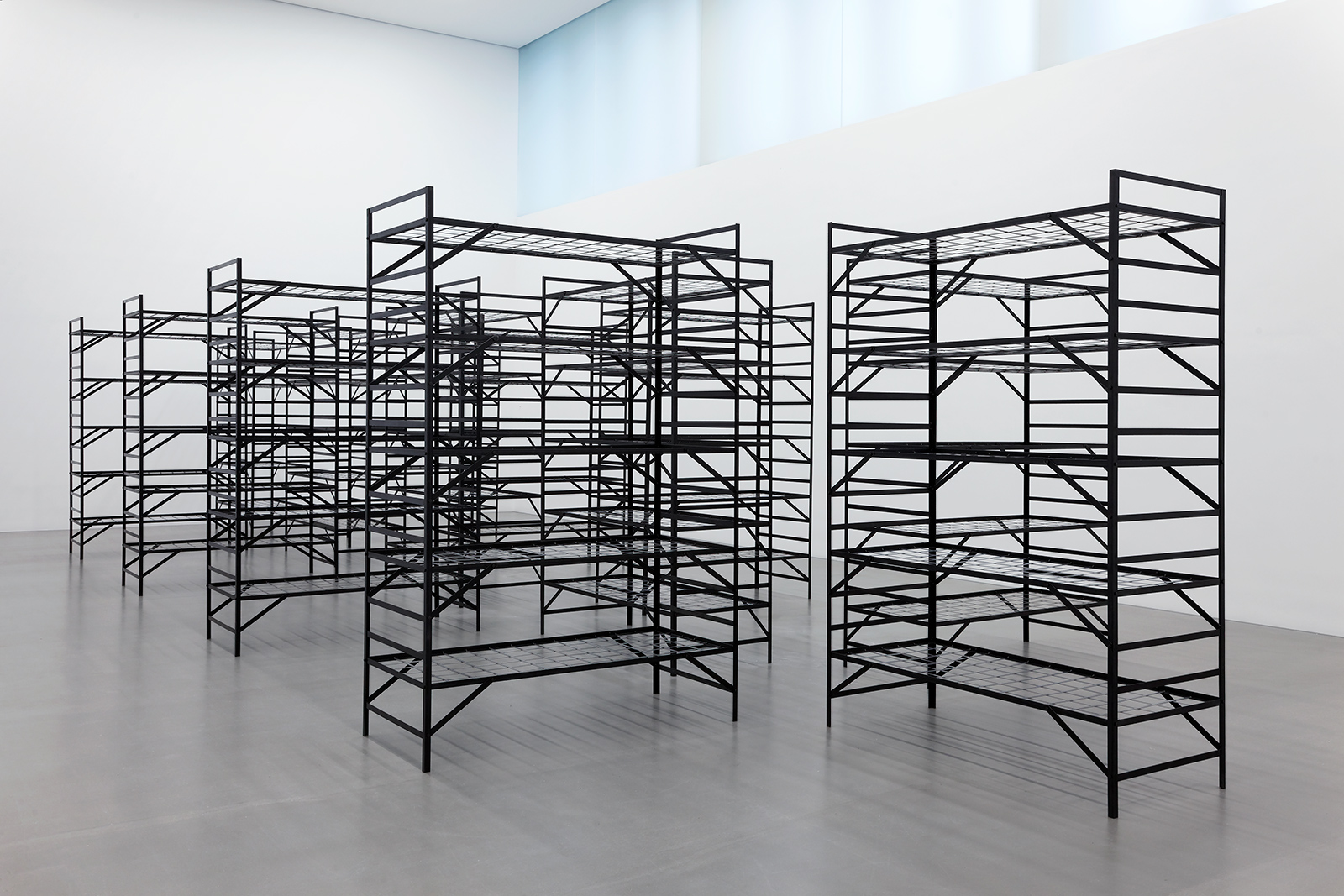 The Institut Valencià d'Art Modern (IVAM) is one of Spain's hidden cultural gems, with a respectable collection, a serious exhibition program, and galleries not yet wall-to-wall with visitors.
The country's first modern art museum (it opened in 1986), IVAM carries work not only by Spanish masters, but also a wide array of European and American artists—Bruce Nauman, Cindy Sherman, James Rosenquist, Richard Hamilton, and Sigmar Polke, to name a few. Over the years, it has mounted important shows on Eva Hesse and James Turrell, and this year, it recognizes Mona Hatoum, with an eponymous solo show and its annually awarded Julio González International Prize.
Born in Beirut to a Palestinian family in 1952 and long based in London, Hatoum has deployed film, sculpture, and installation to explore selfhood and identity, memory and place, psychic upheaval and physical dislocation. By turns minimalist and surreal (and sometimes darkly comic), Hatoum's art is not always easy to absorb. It can verge on the immaterial and even seem like something left behind rather than intentionally fashioned. But it always telegraphs a keen intelligence at work. In Light Sentence (1992), a motorized lightbulb travels through an arrangement of wire lockers, casting sinister shadows on the gallery walls. Impenetrable (2009) is a floating, cube-like constellation of barb-wire rods. Concrete and steel, neon, charred furniture, glass marbles, even toy soldiers are conscripted to serve Hatoum's unflinching examination of the conflicts—political, cultural, and personal—that define us and our shrinking world.
"Mona Hatoum's work is closely linked to the analysis and questioning of the elements that make up everyday life, to understanding and deciphering those issues and converting the most bland gesture or object into something strange or monstrous," notes José Miguel G. Cortés, IVAM's curator of the museum's Hatoum exhibition. "We see insistently reflected in many of her pieces, the dreams and desires, the fears and chimeras that structure our daily life, everything that, in short, helps to shape the identity of the human being."