Where to Stay in British Columbia
5 luxury destinations close to home.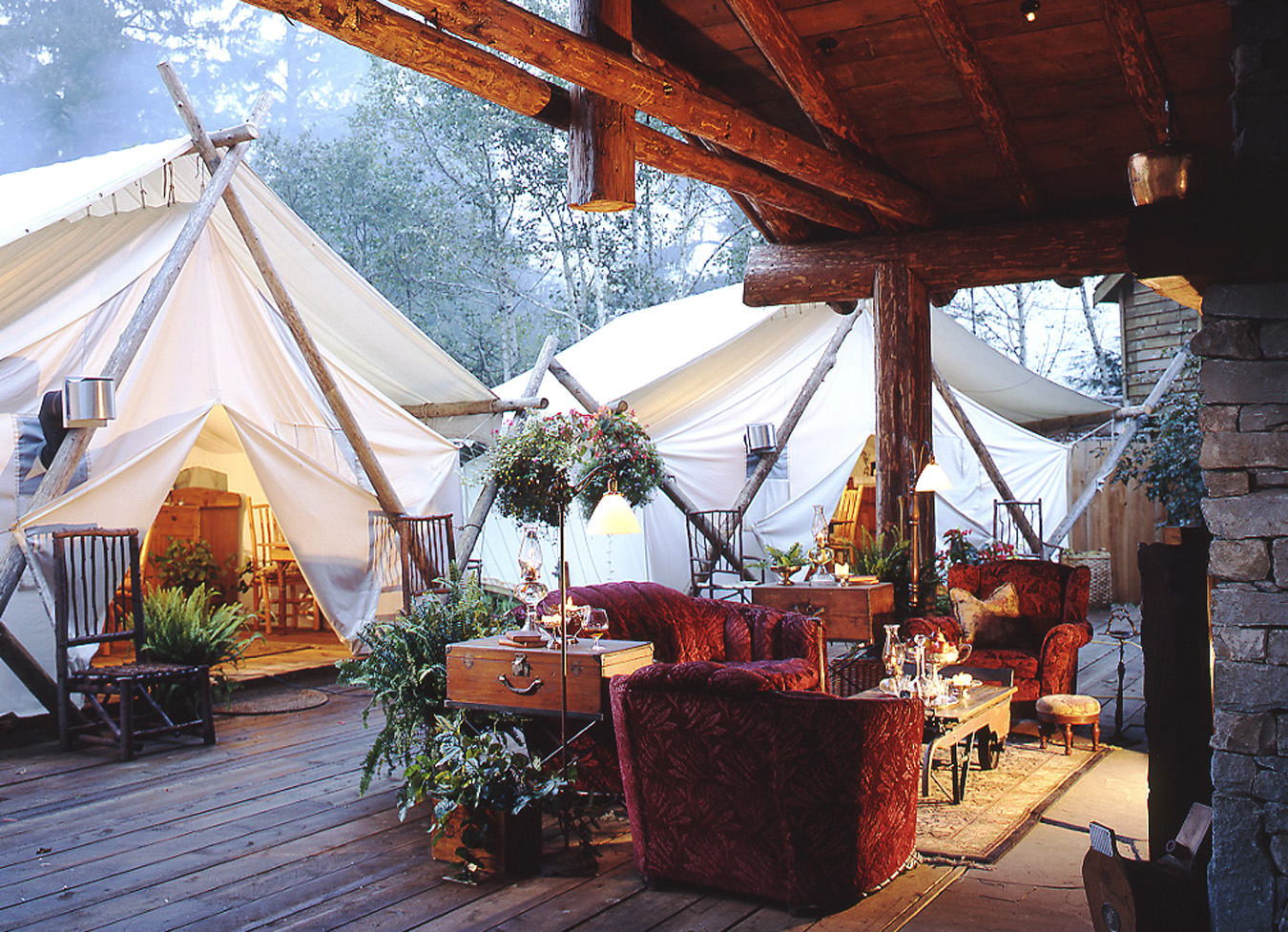 In recent years the desire to stay-cation, to use a tired portmanteau, has become increasingly desirable to Canadians. Although a week spent in St. Barths or a nostalgic getaway in Hampshire's treehouses has its benefits, the vastness of Canada is hiding lesser-known boutique hotels, lodges, and ranches with unique offerings in breathtakingly wild settings. Here, we suggest five along British Columbia's sublime coastline.
Pacific Sands Beach Resort, Tofino
"This is a special part of Canada," says Stephen Peters, resort director for Pacific Sands Beach Resort, of Tofino. "When you have a chance to ingest it, it's truly unique." Admittedly, visitors to Tofino are often hooked on the town's coastal charms from their first lungful of fresh, conifer-scented air. Pacific Sands Beach Resort is heralded as providing comfortable beachfront accommodations with plenty of room to entertain large groups and families, now more than ever with the Sunset House at Rosie Bay, the resort's newest addition, which sleeps up to 10. If one seeks adventure, the newly opened on-site Surf Shack offers exclusive surf lessons at Cox Bay.
Bodega Ridge Lodge, Galiano Island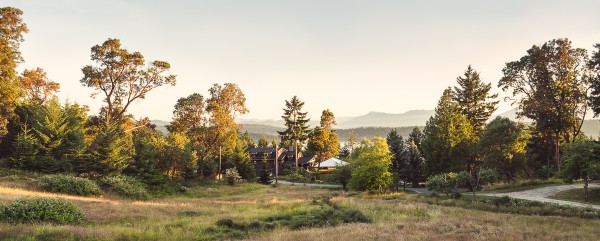 Located on the northern end of the long, skinny blip that is British Columbia's Galiano Island, Bodega Ridge Lodge fits the "rustic retreat" bill, with enough cozy comforts to put visitors at total ease. Painless to access from Vancouver (there's a direct ferry, from which, if you're lucky, you may spot dolphins), the resort strikes the ideal chord between isolated and indulgent. The main house has craft beer on tap and the firewood's pre-chopped, but close your eyes in the plush white beds within any of the resort's seven self-contained log cabins and all you will hear is the pristine silence particular to old-growth forests. Go out onto your private cedar deck at night, and you can see every single star.
Rowena's Inn on the River, Harrison Mills
Rowena's Inn on the River is situated amidst uncommon beauty—all one needs to do is look up. Yes, the stars shine brightly over this remote 160-acre plot of land set upon the bank of the Harrison River, but the region's most revered aerial sightings are of bald eagles. A rare spectacle in other parts of the world, here, enormous eagles fill the sky. The main estate at the inn accommodates guests in five upstairs rooms, two of which have balconies overlooking the river. Guests can play on one of the region's finest golf courses, the Sandpiper, located on the resort's grounds, and retire in the evening to one of the comfortable rooms, each decorated with rare antiques.
Copper Beech House, Haida Gwaii
To visit Graham Island in Haida Gwaii is to expose oneself to a vast and powerful beauty; its old cedar forests and brisk beaches contribute to an almost mystic atmosphere. Copper Beech House in Masset, a small harbour town on the island, has been owned and operated by poet, author, professor, and Haida Gwaii marriage commissioner Susan Musgrave since 2010. The house itself is hominess incarnate. Outdoors, beachcombers can walk along the shore—rimmed with trails of large, swirled moon snail shells, huge clam shells, and the fan-like former homes of puck-sized swimming scallops—and seek aquatic treasures on what's fondly known as the "island at the boundary of the world."
Clayoquot Wilderness Resort, Tofino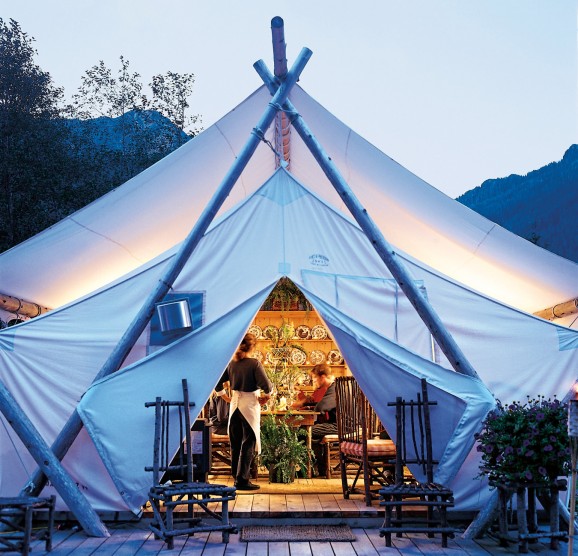 To those in the know, the proper pronunciation is: Clah-quot. Within British Columbia's Clayoquot Sound UNESCO Biosphere Reserve, on the westernmost edge of Vancouver Island, is a native wilderness of storybook beauty. Misty mountains, far-reaching fjords, and a coastal temperate rainforest, Clayoquot shelters more than half of B.C.'s wildlife species, and stores more carbon per hectare than almost any other forest on Earth. Situated at the mouth of the Bedwell River is the Relais & Châteaux Clayoquot Wilderness Resort, an enclave of great white-canvas guest tents, spa tents, dining tents, and lounge tents as well as a timber cookhouse all offering a delicious paradox of indulgent luxury and remote, untamed wilderness.