Sustainable Hotels Are Changing the Way People Travel  
Eco-friendly infrastructure, organic gardens, and community initiatives are more than just a trend.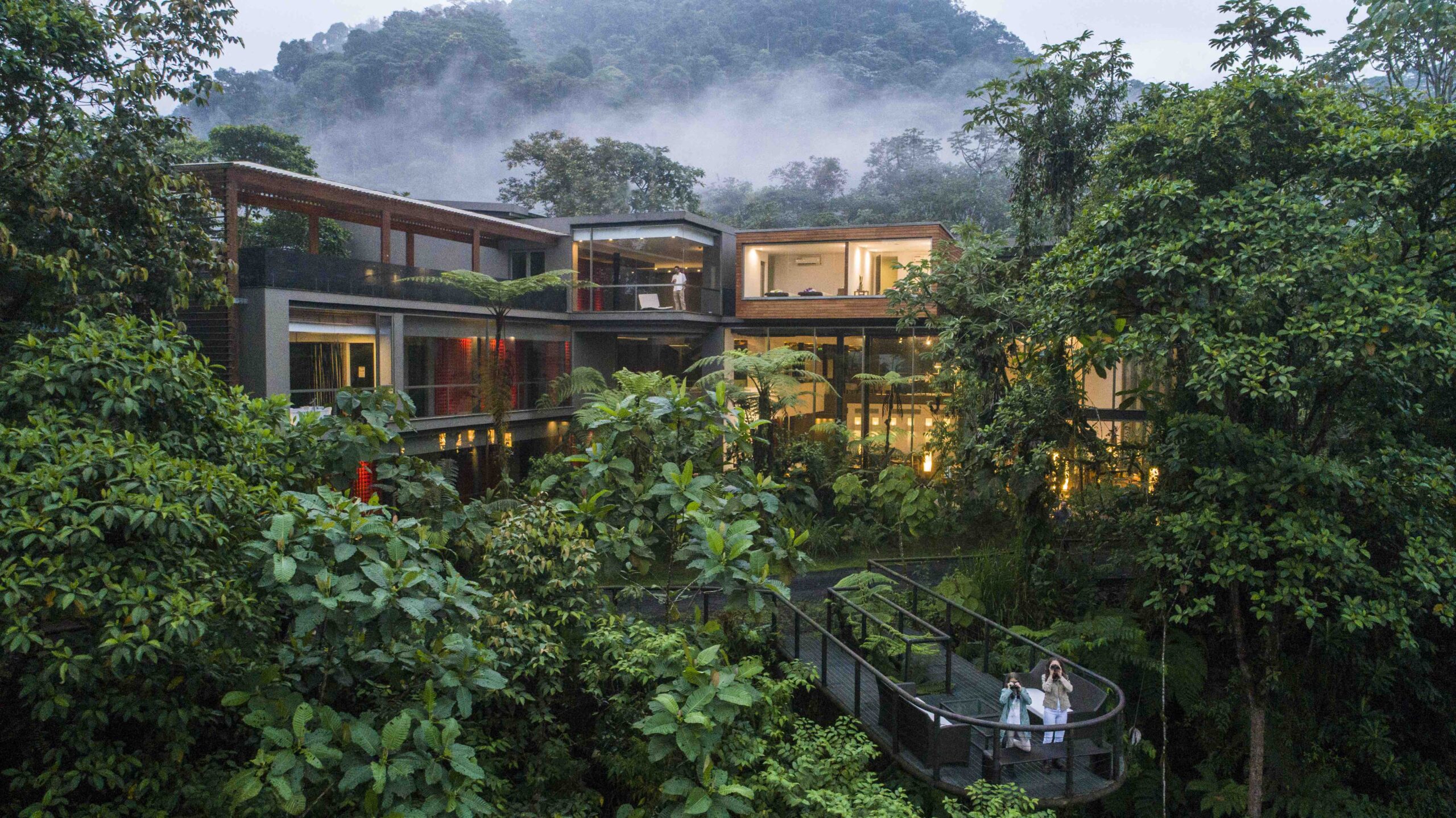 With international travel restricted for almost two years, our unintentional carbon footprint as travellers has been temporarily offset by the pandemic. However, as the world begins to open up again, can travellers actually adopt the sustainable ethos we hear so much about?
Many luxury hotels and destinations are providing greener travel initiatives and were working on eco-friendly experiences even before COVID.
Large hotel chains adopting  sustainable targets include InterContinental Hotels, which banished plastic straws from its hotels in 2019, and Marriott International, which removed  single-use toiletries in 2020. Our duty as global citizens extends beyond just reusing towels and turning off the lights when we leave our hotel room, and the easiest way to limit your carbon footprint without limiting luxury travel adventures is to check into a green or eco-friendly hotel.
Thankfully, sustainable hotels are on the rise with many luxury accommodations implementing sustainable programs and actions.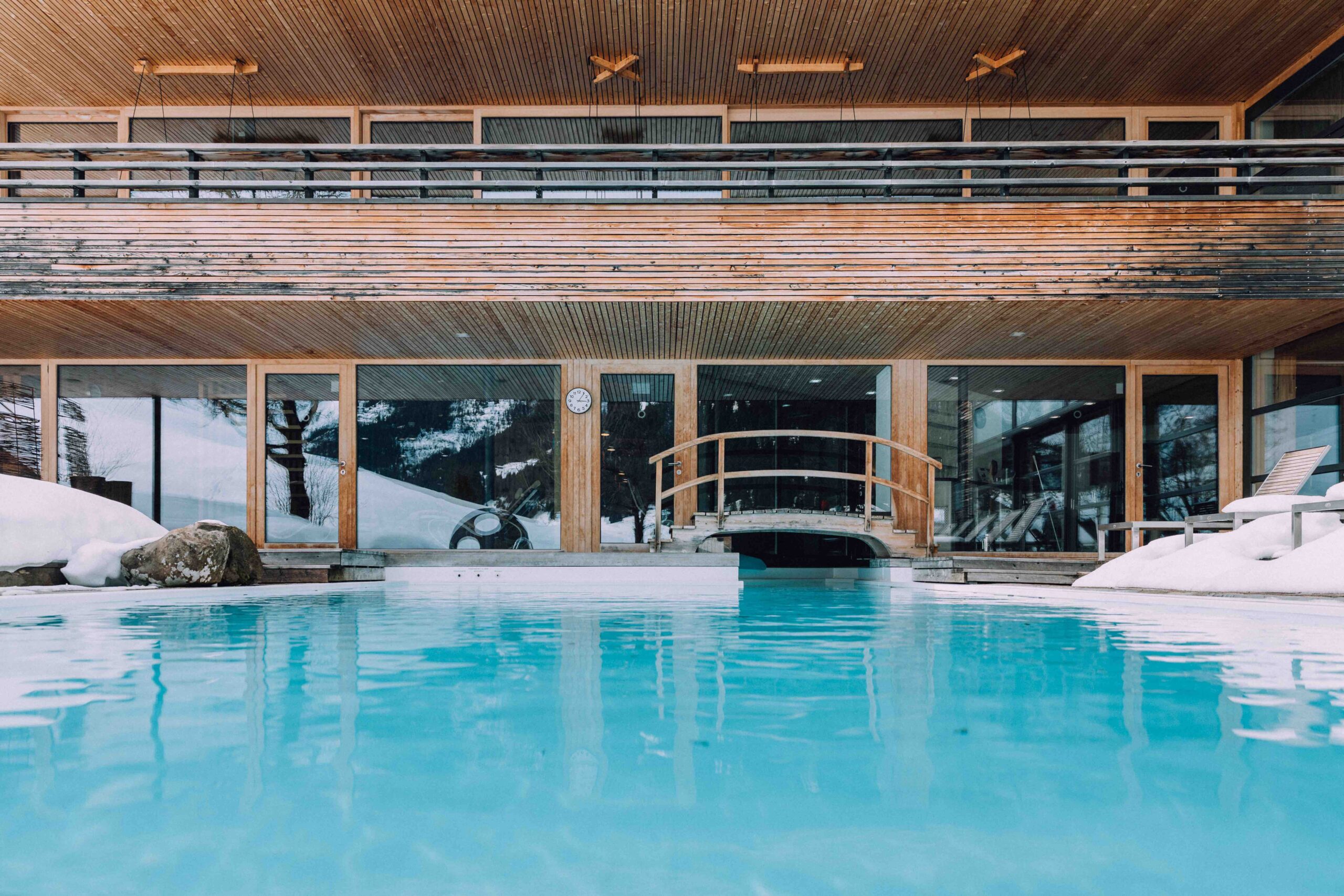 In Austria, the Naturhotel Chesa Valisa in the alpine region of Kleinwalsertal has been a leader in the biohotel movement since 2007, when it became one of the country's first organic hotels. Since 2019, the hotel has operated as a carbon-neutral alpine resort, with the Kessler family showcasing the pristine environment of the Vorarlberg region to guests who detox and destress holistically in their retreat. Powered by green energy, the hotel not only adopts a clean living approach in the kitchen, it also encourages guests to hand in their car keys and ride bikes during their stay.
In Ecuador, Mashpi Lodge is located in the biologically diverse Mashpi Reserve, which has over 400 species of birds, trees, and frogs free-roaming around the property, as well as amazing topography including waterfalls and flora, to be discovered on self-guided treks through the rain forest.
In Chile, Tierra Hotels has a multi-faceted approach to its sustainability program, which includes a zero-footprint design with solar panels, as well as buildings constructed with local, energy-efficient materials. Community outreach programs extend past the hotel walls with excursions supporting Indigenous communities, and spa treatments are guilt-free since the hotel utilizes the natural flora and plant varieties surrounding the Patagonia property, which are replanted to benefit wildlife.
The 16th century Schlosshotel Wartegg in Bodensee, Switzerland has long implemented a sustainable  ethos. The hotel hires local craftsmen who use wood from a nearby forest to make furniture. It also has its own hydro-power station which produces energy for the hotel. The gourmet kitchen uses seasonal vegetables grown in an on-site organic garden to complement the talented chef's nose-to-tail approach. The private national heritage park in which the castle stands is also home to Bündner Oberländer sheep and bees, which round off a perfect eco-experience on the shores of beautiful Lake Constance.