High Desert Residence by Hacker Architects
Sunsets over the Cascades.
This 4,300-square-foot home is outside the gorgeous town of Bend, Oregon, known for its charming community and abundant outdoor activities. Commissioned by a family of avid explorers, it is the work of Portland-based Hacker Architects, a firm that works mostly on larger, community-oriented spaces. Throughout the firm's body of work is a commitment to natural palettes.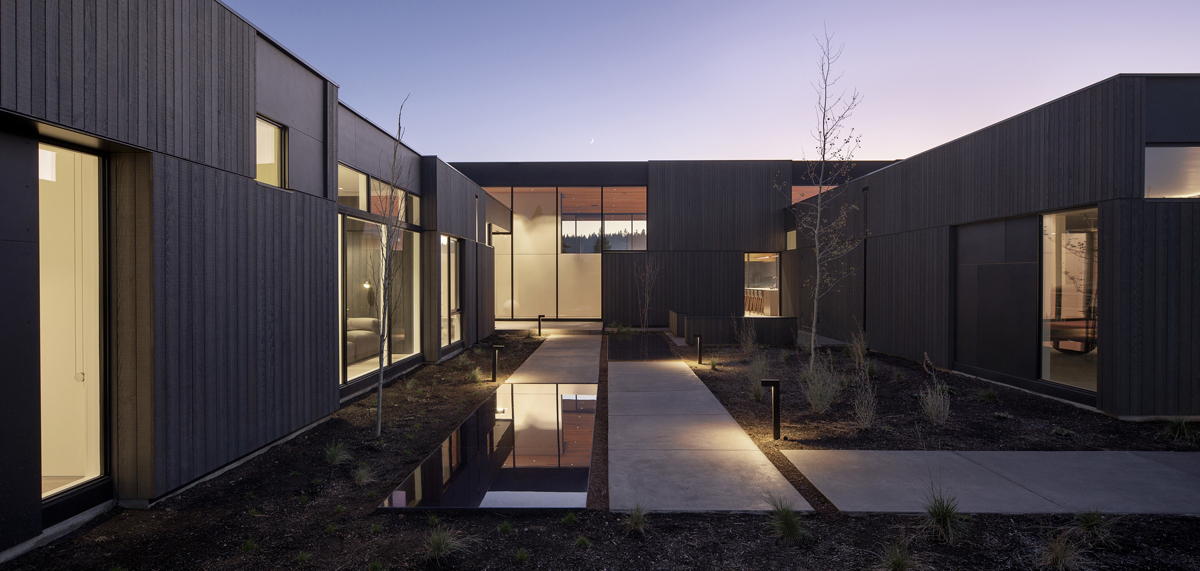 Here, the inspiration from the volcanic desert comes through in the cedar and steel of the exterior. The shade of the cedar, which viewed close-up presents the organic imperfections of the material, is meant to be a bridge between the earth and the wide sky of the desert.
The angular envelope suggests simplicity, but on closer inspection the structure shows a complex play of shapes and forms that create dramatic beams of light into the interior. A mix of both private spaces for the immediate family and open public spaces for guests and relatives, the home becomes a haven from the often harsh days and nights of the desert without being closed off from the exterior.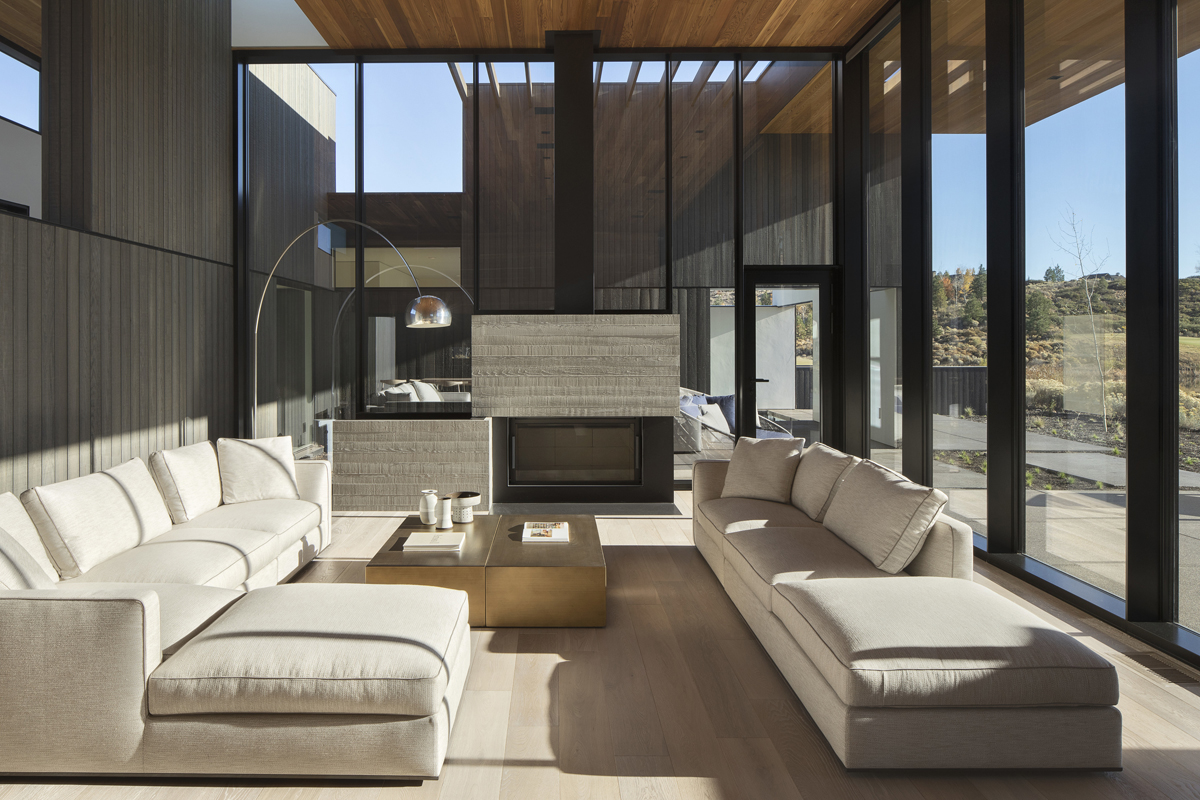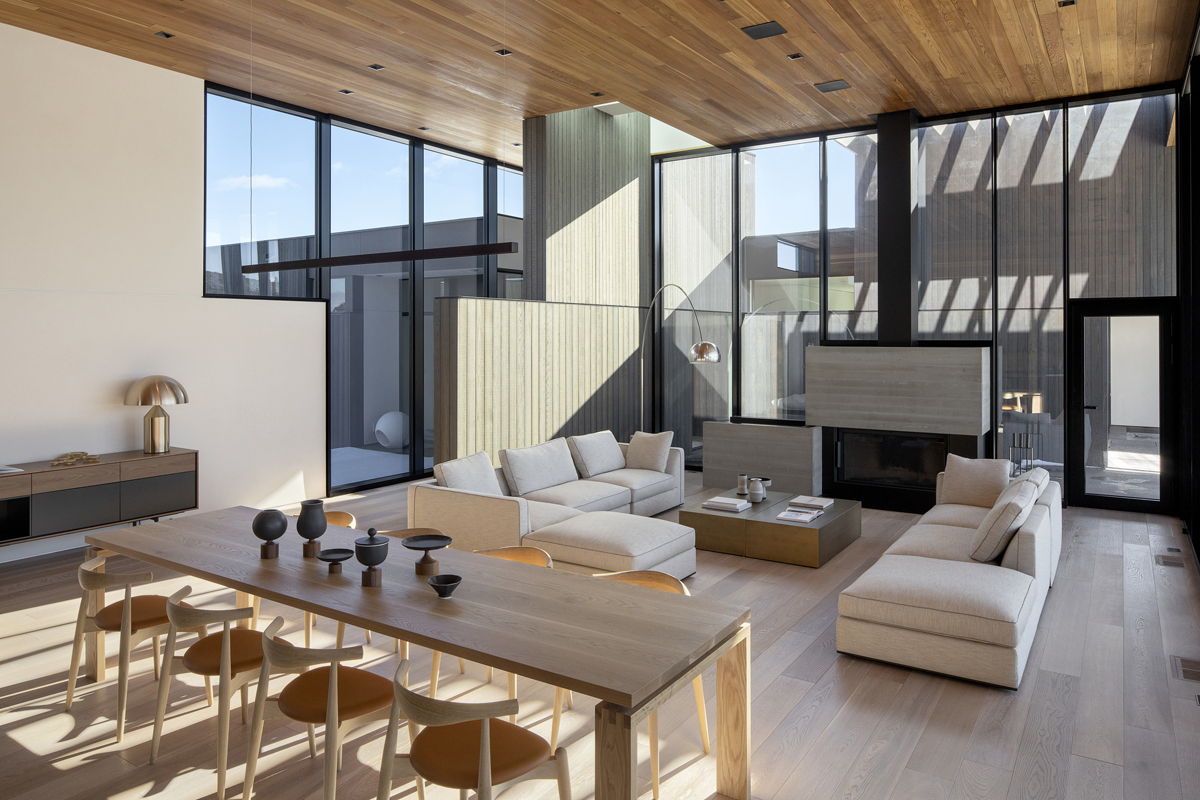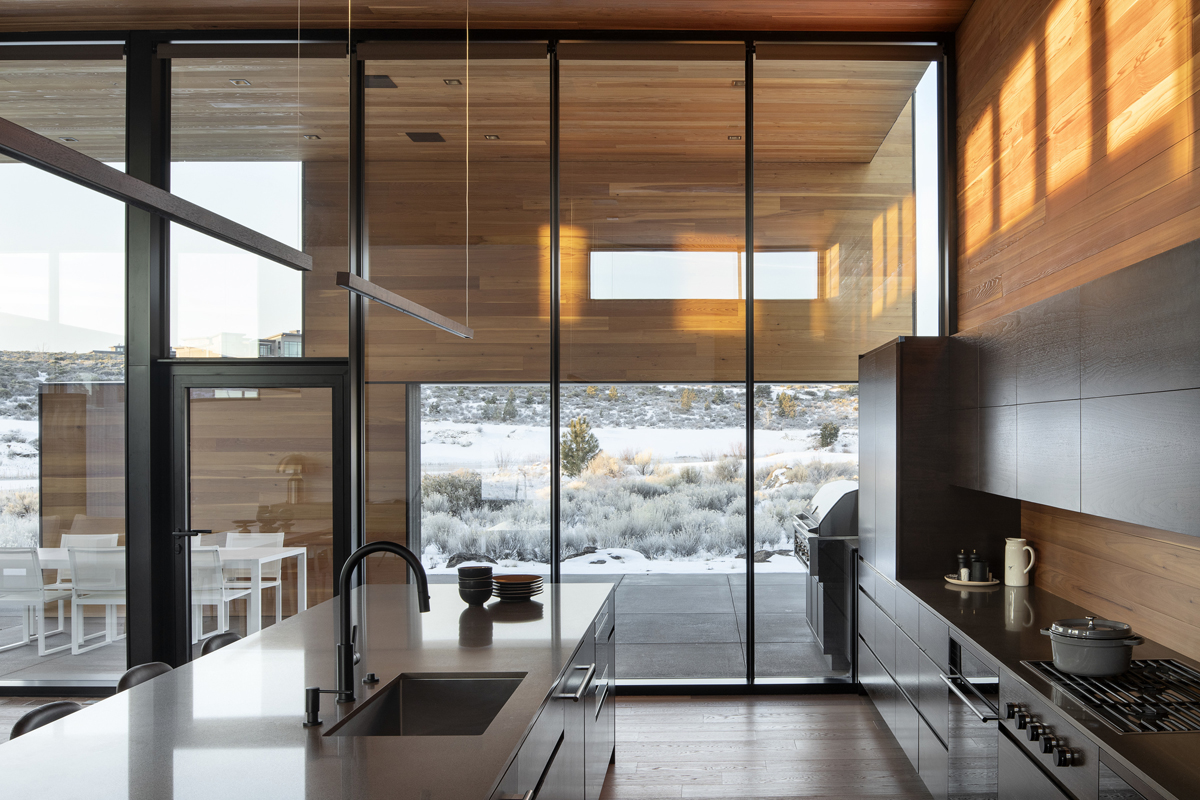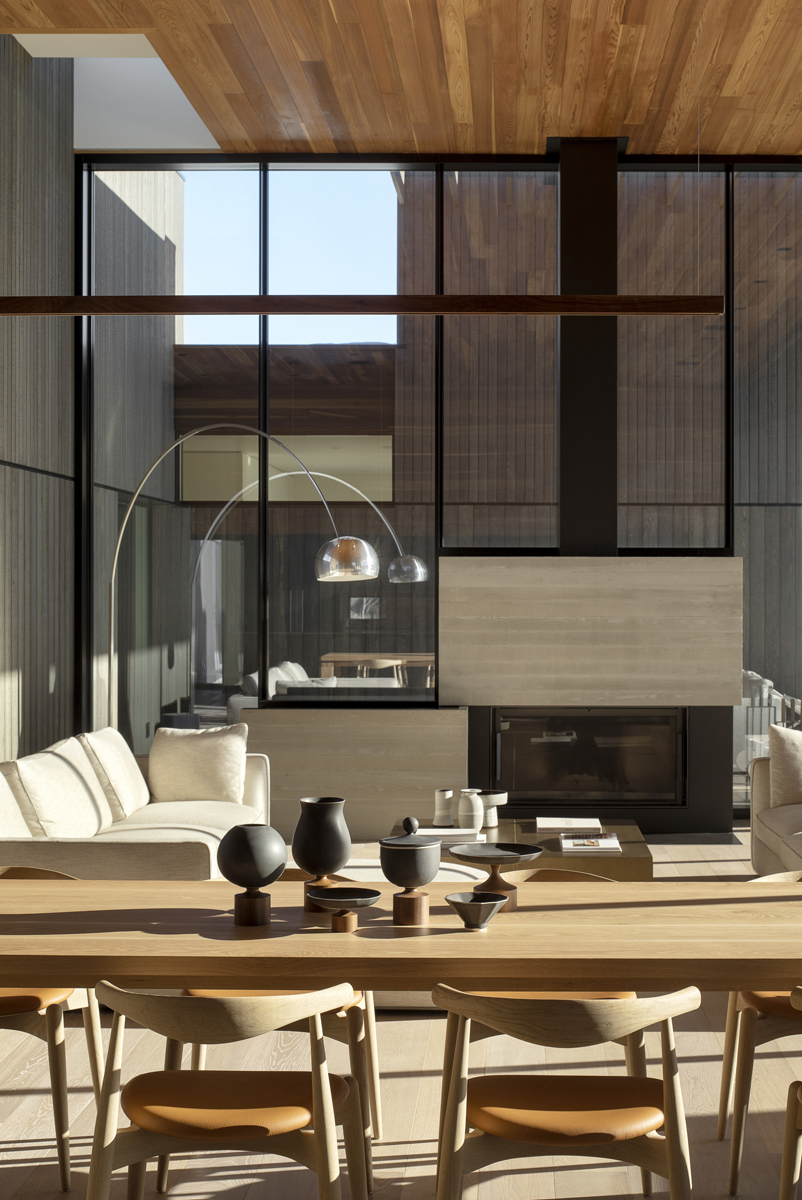 Most impressive are the surprising uses of glazing that allow ideal amounts of light into the voluminous family spaces. Like the landscape that steps up toward the mountains, the home itself also steps up, with the more enclosed single-height rooms giving way to the cedar-lined interiors of the double-height spaces.
The stacking of different planes and the use of open space makes some aspects of the exterior appear recessed. It is almost as if the glazing creates a primary core while the cedar siding is a sort of shell. This technique makes the void spaces work to give shade for the various patio elements on the exterior, and the use of louvres to bridge some of these voids, including one with a hot tub, provides even more shade from the hot desert sun.
Both the steps of the home's elevation and the levels of exterior elements mean it is incredibly versatile to live in. Being able to move deeper into the home while never losing the sun makes for a mixed sense of openness and safety that is normally difficult to achieve.
Photography by Jeremy Bittermann.
Part of our Home of the Week series. Read more HERE.