In Royal Fashion: Prince Charles' New Clothing Line Highlights a Lifelong Mission of Sustainability
A few months ago, the Prince of Wales found himself once again at the forefront of popular culture following the latest season of The Crown. Throughout the fourth season of the lavish Netflix-original drama, Prince Charles is depicted as a sulky, self-pitying sovereign who spends most of his days mourning that his royal title won't allow him to marry his true love, Camilla Parker Bowles. Instead, Charles finds himself trapped in a loveless marriage with a teenager, Diana Spencer, who manages to upstage him at every turn.
The show distills Charles into a man whose time is spent either lashing out at his wife or stewing in resentment. But while the rest of the world fixated on events from over three decades ago, reducing his legacy into his most dramatized, publicized shortcomings, Charles quietly ignored the past, continuing instead to carry on his mission of reshaping the future.
Last February, tales began circulating around the internet once again suggesting that the Prince has worn just two overcoats since 1988—a tweed one from Anderson & Sheppard and a camel-hair model—both of which are double-breasted with peak lapels. The stories seemed too good to be true: the Prince of Wales—one of the most powerful, privileged people on the planet, a man with unfettered access to the world's finest tailors and an inexhaustible fortune to offer them—had survived the past 30 years with just two coats. But anyone paying attention and willing to look deeper than tabloid cover stories knows that this commitment to sustainability has always defined the Prince's legacy.
For decades, Charles was ridiculed for his concerns over climate change. People called him "mad and dotty" for his ventures in organic farming and responsible urban planning. Now, years later, after the rest of the world finally finally caught on, the Prince and his foundation are continuing their mission of environmentalism by releasing a sustainable fashion collection, creating an unlikely marriage between green politics and the fashion industry.
In collaboration with Yoox Net-a-Porter, the Prince's Foundation has gathered a group of students from Italy's esteemed design school Politecnico di Milano and artisans from the foundation's headquarters to learn the practices that will hopefully define the future of fashion. The designers have spent months immersing themselves in the project, adopting and applying lessons of traditional tailoring techniques using sustainable materials in an 18-piece menswear capsule.
"All of the materials we used, like the cashmere and wool from Johnstons of Elgin and the eco-silk from Centro Seta are natural, traceable, and mostly local," explains Jillian Halfpenny, one of the students who manufactured the collection on-site at Dumfries House. "I'm proud that the collection we created puts the environment first, and the garments aren't aligned to any one trend."
Sustainable fashion doesn't simply rely on materials but also an emphasis on quality and timeless style. Each piece was designed in the foundation's textile centre and delicately rides the line between something one might see on Charles himself and the youthful vision guaranteed by the students. From slim-fitting shirts made from single-fibre recyclable cotton and mother-of-pearl buttons to elegantly minimalistic cashmere Donegal bomber jackets, the capsule offers a variety of looks that make up what the foundation has dubbed The Modern Artisan.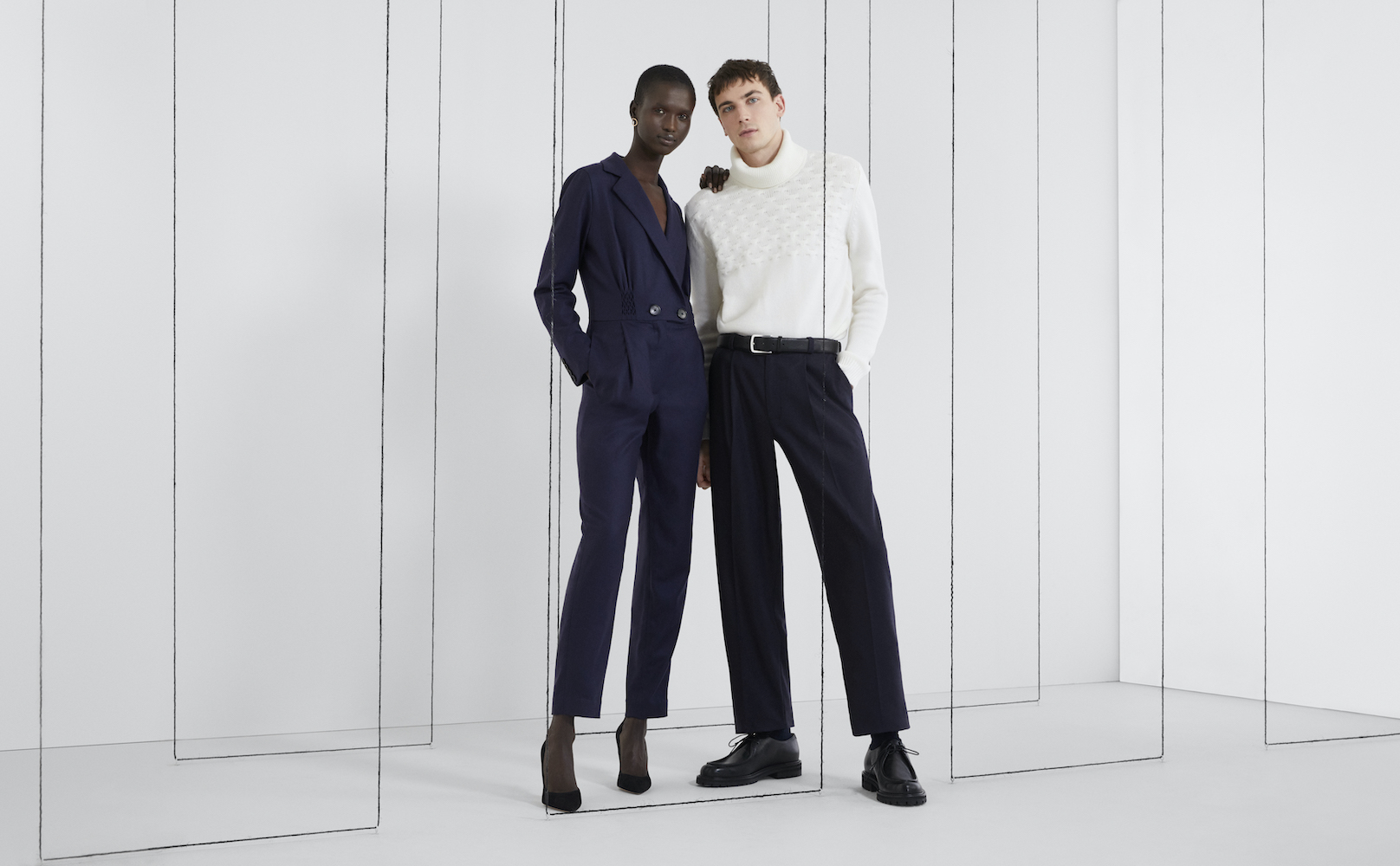 "Developing vocational skills and championing artisanship and sustainability are at the heart of everything we do at the Prince's Foundation, and The Modern Artisan project has really brought this ethos to life," says Jacqueline Farrell, who acts as the education director for the Prince's Foundation at Dumfries House. "The manufacturing artisans used locally sourced fabrics, perfected luxury-standard production skills, analyzed data to create designs with the customer in mind, and worked collaboratively despite being in different countries."
"I've long been inspired by uniting seemingly opposing worlds," says Federico Marchetti, CEO of Yoox Net-a-Porter, in a post in the foundation's online journal. "Designed in Italy and crafted in the UK, this truly sustainable luxury collection illustrates the vast possibilities of cross-border collaborations to tackle environmental challenges and train creative talents in these uncertain times and beyond."
The designs mimic the timeless style that's defined the Prince's personal wardrobe but with streamlined, contemporary adjustments that minimize wastefulness, like the collection's pleated wool suit pants that sport a drawstring waist. Naturally, the prices were steep when the capsule first rolled out, but they also reflect the message that the Prince has been preaching for years: quality clothing is an investment. Today, the argument that expert craftsmanship should cost more than we're conditioned to is a lesson that's become particularly foreign in the United Kingdom.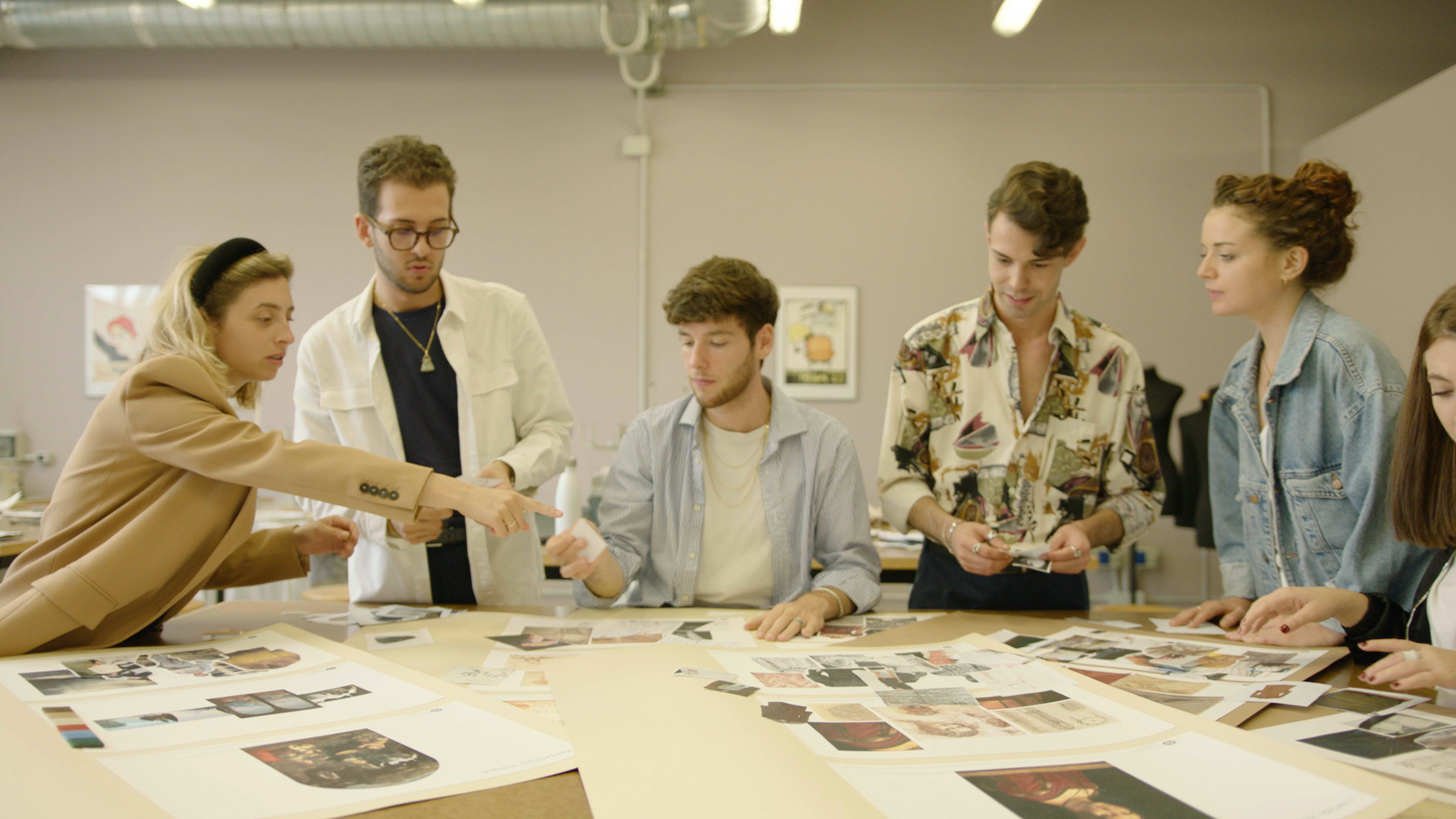 But the foundation's mission of changing how consumers engage with quality garments only holds weight if those shaping the industry are willing to evolve alongside them. In that regard, Farrell feels confident that her students will carry the torch of sustainable fashion into the next generation of designers.
"Our hope is that the project acts as a platform for the artisans to build their own successful careers in the fashion industry," Farrell says. "Whether that be through setting up their own businesses or working for established fashion houses and textile mills, we hope they will become part of a new generation of artisans who will help preserve the traditions of their textile heritage in the future."
"Through the project, I've been able to expand my skills and now plan to set up a small-batch production company in Scotland to manufacture luxury products to the highest standard for emerging designers and established fashion houses," Halfpenny says, echoing her mentor's ambitions. "I hope we're able to enter the fashion and textile industry, suggest new ways of working and show that luxury and beautiful design can happen without sacrificing sustainability."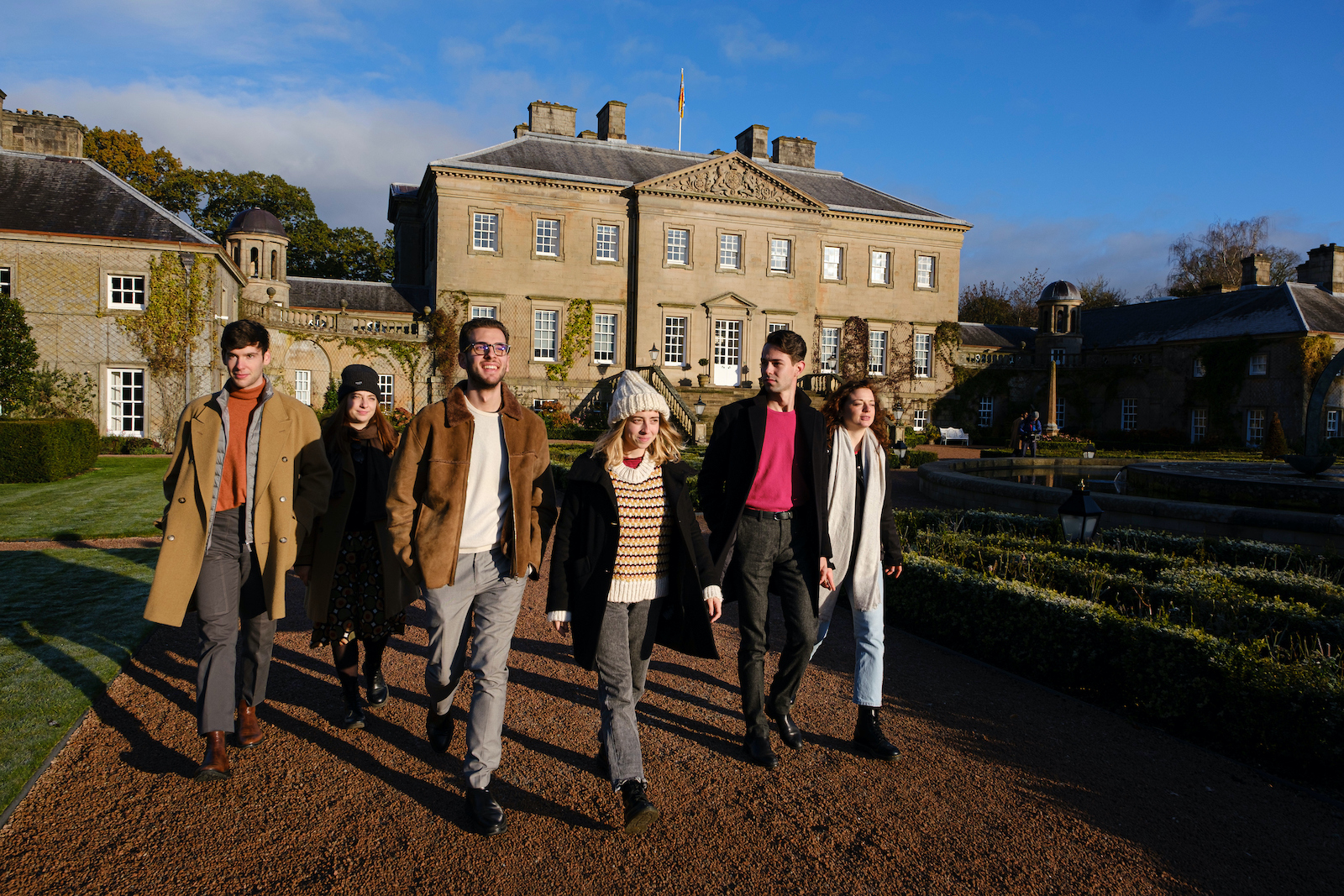 Of course, one doesn't become a longstanding champion of sustainable fashion simply because they buy quality tweed, but because they understand how to care for the clothes they've invested in. So the foundation once again chose to reflect Charles' own practices, adding a digital ID to each piece that shares an item's history, its designers, and how to best mend and store the clothes.
The purpose of the capsule goes beyond creating superior clothes or getting to see young people adopt Charles' signature style from The Crown. It's about reconfiguring how young designers approach future collections, guiding the world away from fast fashion, and creating a consumer landscape where well-made coats and wool navy trousers are beloved for generations.
Attempting to shift the tides of the fashion industry is a radical mission but one that feels aligned with Charles' legacy of environmentalism. Of course, that legacy is far less flashy than whatever headlines can be ripped from a Netflix script, but—appropriately—it's one that feels far more sustainable.