Canada Goose Teams Up With Bill Nye for a More Sustainable Style
Sustainability is a deed not a word.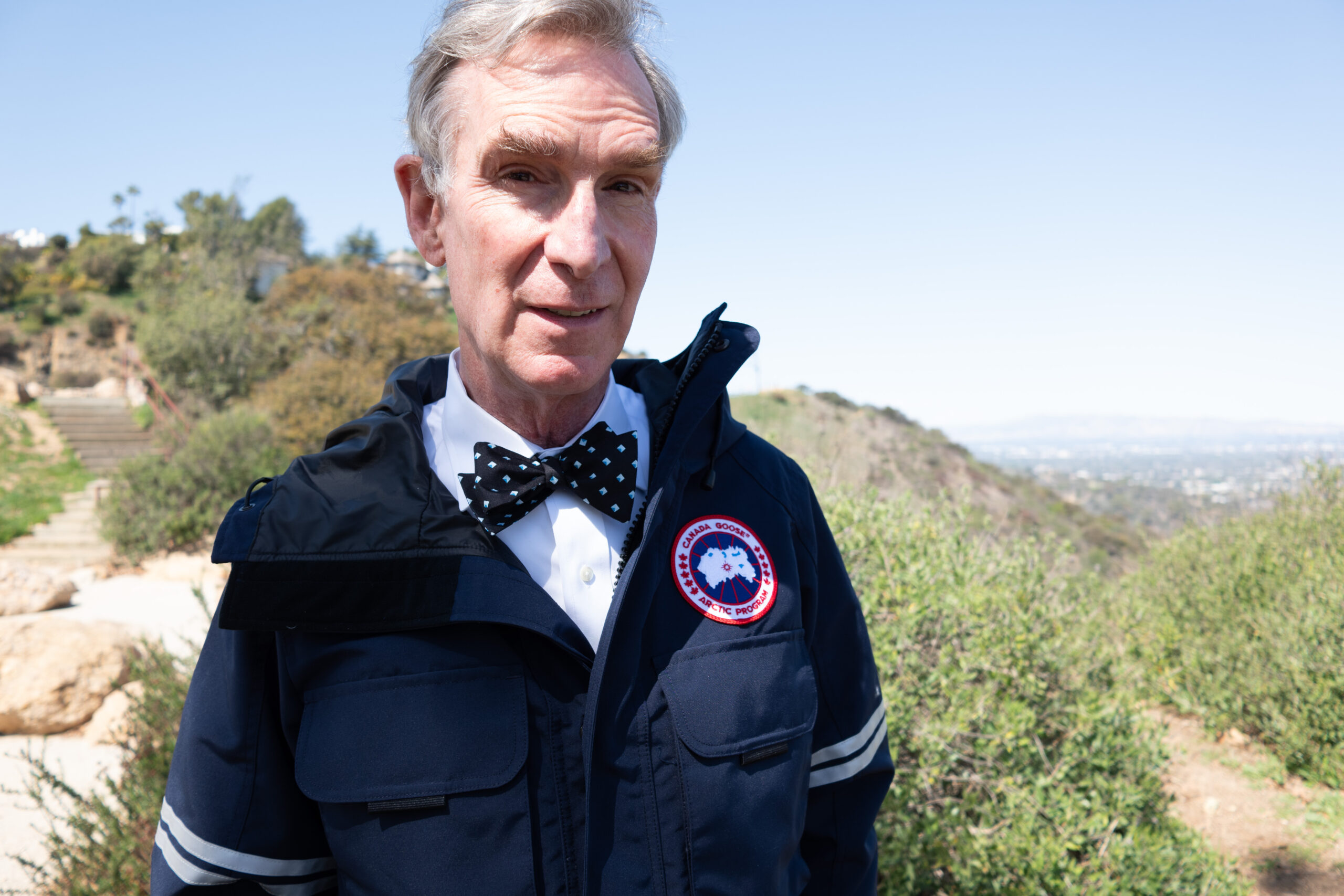 Last month, in the lead-up to Earth Day, companies of all stripes made announcements on their sustainability practices—and the messaging was loud. A few weeks on, and for those same companies, it's back to regular programming. There are those in the fashion landscape, however, that take the approach of the late Alber Elbaz: "Loudness has become the new cool, and not only in fashion, you know. I prefer whispering."
For a few years now, Canada Goose has been putting out signals at a lower decibel with regard to its sustainability commitments, all the while making headway on its sustainable policies and practices. "We believe that sustainability is not just a tactic, but an essence that must permeate every department and be embraced by every employee," announced Dani Reiss, Canada Goose CEO, back in 2019 when the Canadian outerwear outfitter officially wove sustainability into the company's mandate. "We made a commitment to undertaking and addressing specific and pressing social, economic, and environmental challenges and attached goals and timelines to each. We knew we wanted to do more than just react to change. We wanted to drive it."
The fashion industry is responsible for 10 per cent of the world's carbon emissions. The main driver? Fast fashion. Clothes are manufactured by low-paid workers in underdeveloped countries, making for lengthy supply chains to accommodate the desire for cheap clothing delivered quickly. All this combined—along with the desire to have up-to-date styles each season—has contributed to making the clothing industry the massive polluter it is. Sustainable manufacturing seems to finally be getting its due, and companies like Canada Goose have built business models making and selling clothing that lasts.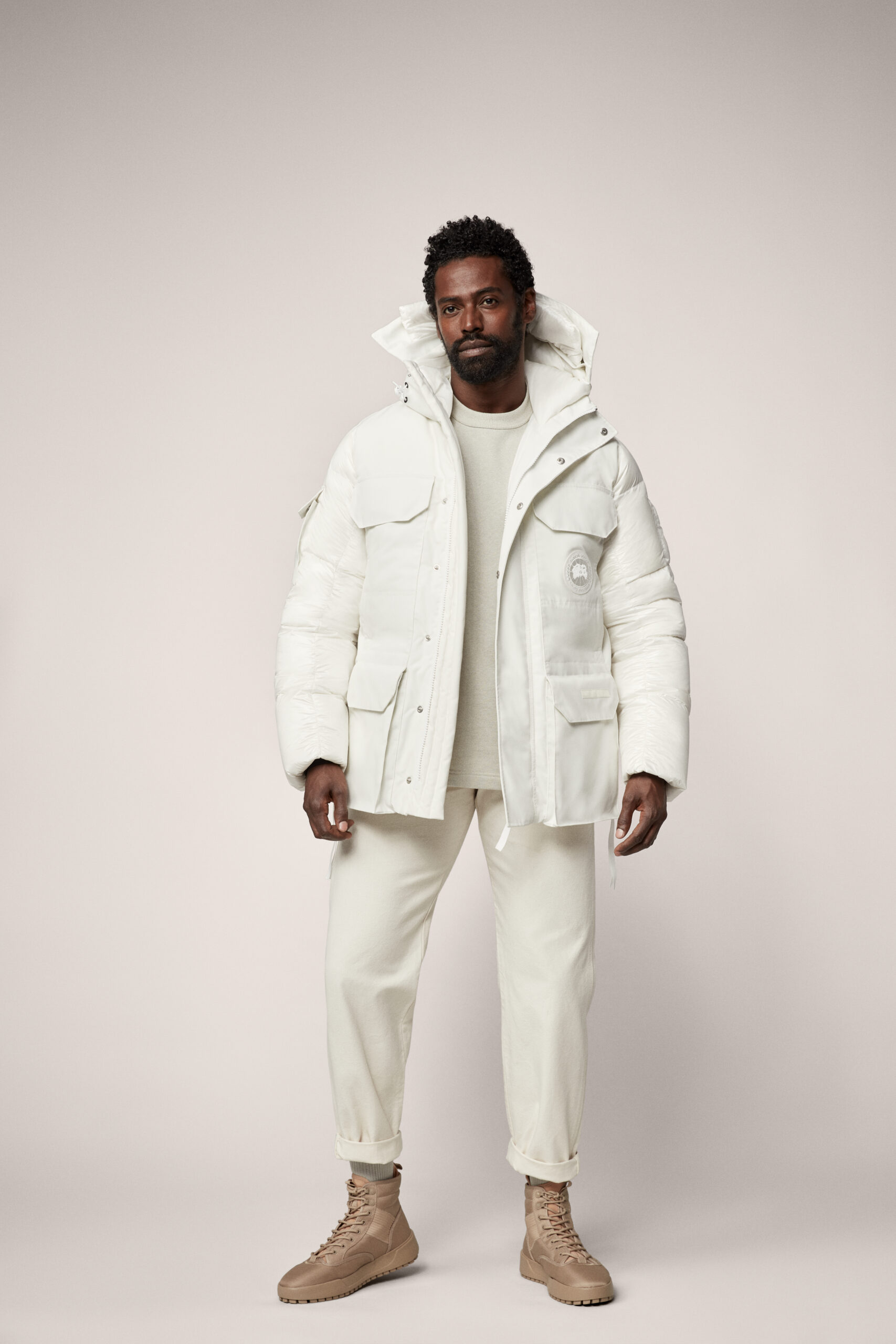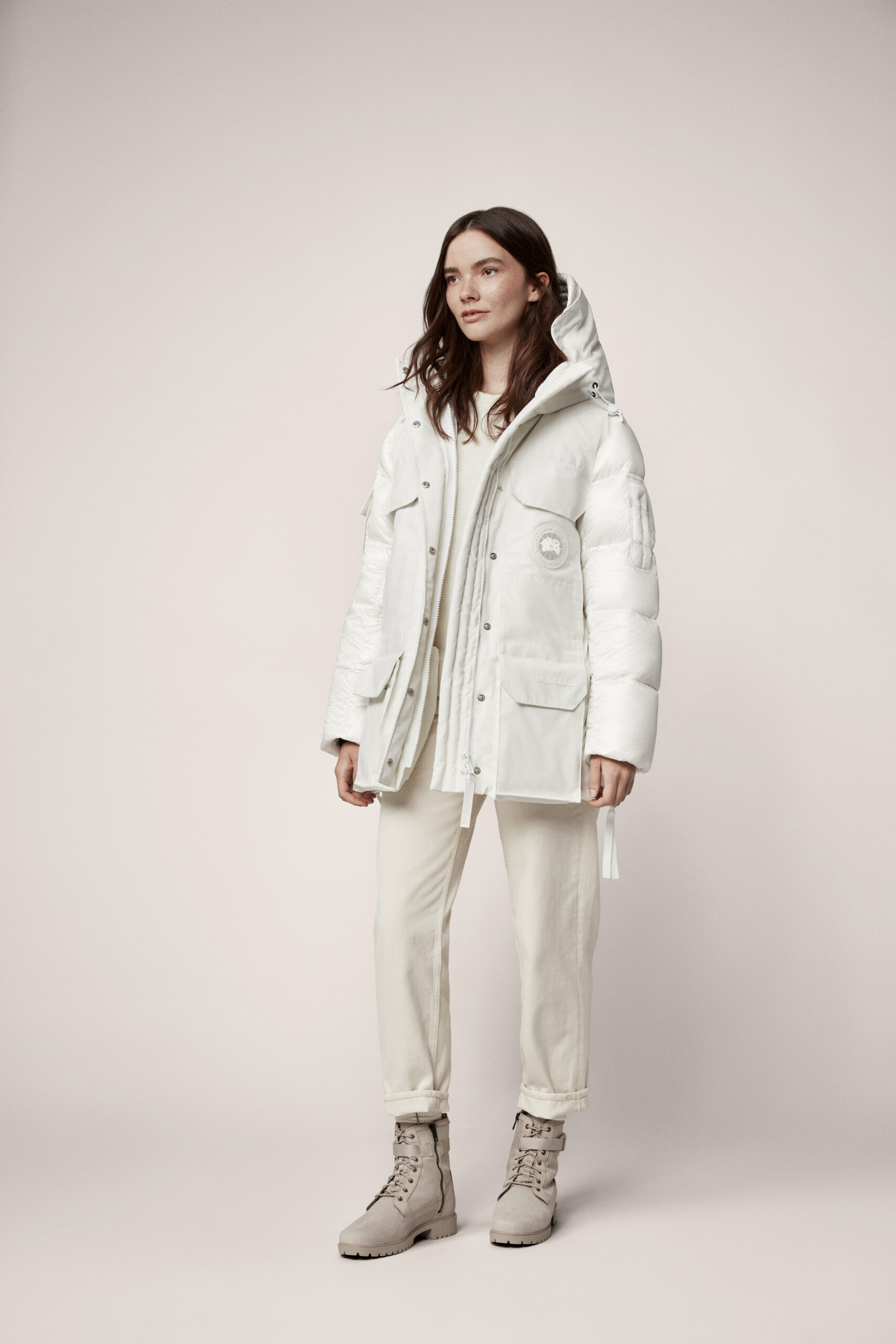 Canada Goose is adapting to a sustainable future and has recently named Bill Nye, a leading voice in the scientific community and an environmental advocate, its sustainability adviser. Nye got kids interested in science with his popular TV show Bill Nye, the Science Guy during the 1990s. His wide-eyed enthusiasm propelled a generation of young scientists now combatting climate change and engineering medical breakthroughs. Now, with the Canada Goose team, Nye is talking about PFMs—preferred fibres and more sustainable materials.
At a virtual round table, Nye stressed the urgency for global change, saying the world needs to act now, while praising Canada Goose for addressing environmental and social concerns with what he called forward-thinking targets to be achieved by 2025. "The hardest thing for people to understand or really embrace, or accept, is that everything that each and every one of us does affects everybody else on Earth. We all share the air—there is nobody alive that isn't breathing," Nye said. "Along this line, everything we do in manufacturing, of anything, especially in the garment industry, affects everybody in the world. So if I understand it, what we're doing at Canada Goose is providing products that are sustainably produced and they are something that people want to buy."
In progress toward its 2025 sustainability goals of keeping the planet cold and its people warm, Canada Goose introduces two new commitments. The first is to transition 90 per cent of its materials to PFMs, recycled and organic fibres defined as sustainable alternatives to conventional materials, specified by the Textile Exchange. The second new commitment is to ensure that 100 per cent of its packaging be sustainable across manufacturing, direct-to-consumer, and marketing operations. In terms of actionable progress, Reiss confirms his company "has already successfully measured and published our carbon footprint for direct and indirect greenhouse gas emissions and has already achieved carbon neutrality for company operations."
As Nye observed, "Not only is the world getting warmer, the world is getting warmer fast. It's the rate, everybody. It's not that the world didn't used to be warmer in ancient dinosaur times—it's the speed at which things are changing that is alarming, and that's why I so admire Canada Goose for going, 'we are not going to do this in 15 years, we're going to do it in five years, six years.'"
The Standard Expedition Parka, which debuted in January, is Canada Goose's most sustainable parka to date; its design generates 30 per cent less carbon and requires 65 per cent less water during production compared to the Expedition Parka, as it's made from 100 per cent recycled nylon, alongside a blend of recycled polyester and organic cotton. The greige colourway is un-dyed, thus limits chemical use in the finishing as the material is left in its raw state. The Standard Expedition is the also the first-ever Canada Goose product with reclaimed fur and meets the global Responsible Down Standard.
Canada Goose is proof a sustainable roadmap can be profitable. "In my lifetime, climate change has been met with inertia. People do not want to accept that big changes are coming and that big changes have to be made," Nye said. "But the people that work for industries that are skeptics, those people are aging out, they are dying. Science moves, one funeral at a time. The younger generation is not going to put up with the contrarianism of the generation before them. The discoveries, the science, is obvious, and whether you are a professional textile scientist or a clothing designer of a supply chain analyst, this generation is aware of climate change now."
Canada Goose is designing for generations, not seasons. Let's hope others catch on.