9 Cloud Coats to Shop Now in Canada
The phrase "cloud coat" might sound like a dream, but this winter cloud coats are a fashion reality. So what are they exactly? A cloud coat is like a puffer on steroids. It's the kind of next-level statement piece that everyone notices and wants. Some are quilted, others are down filled, but all are guaranteed to keep you warm when the weather cools. They come in almost every colour and cut too, which means you have options to choose from. Don't sweat it, though. We've done the digging and come up with nine of the coolest clouds to keep you looking and feeling hot all season. Keep scrolling for more.
This cropped Prada puffer will have your head in the clouds for good reason. The icy blue colour is cool, while the boxy cut makes it easy to wear and style. Drawstrings at the waist mean you can cinch it just so.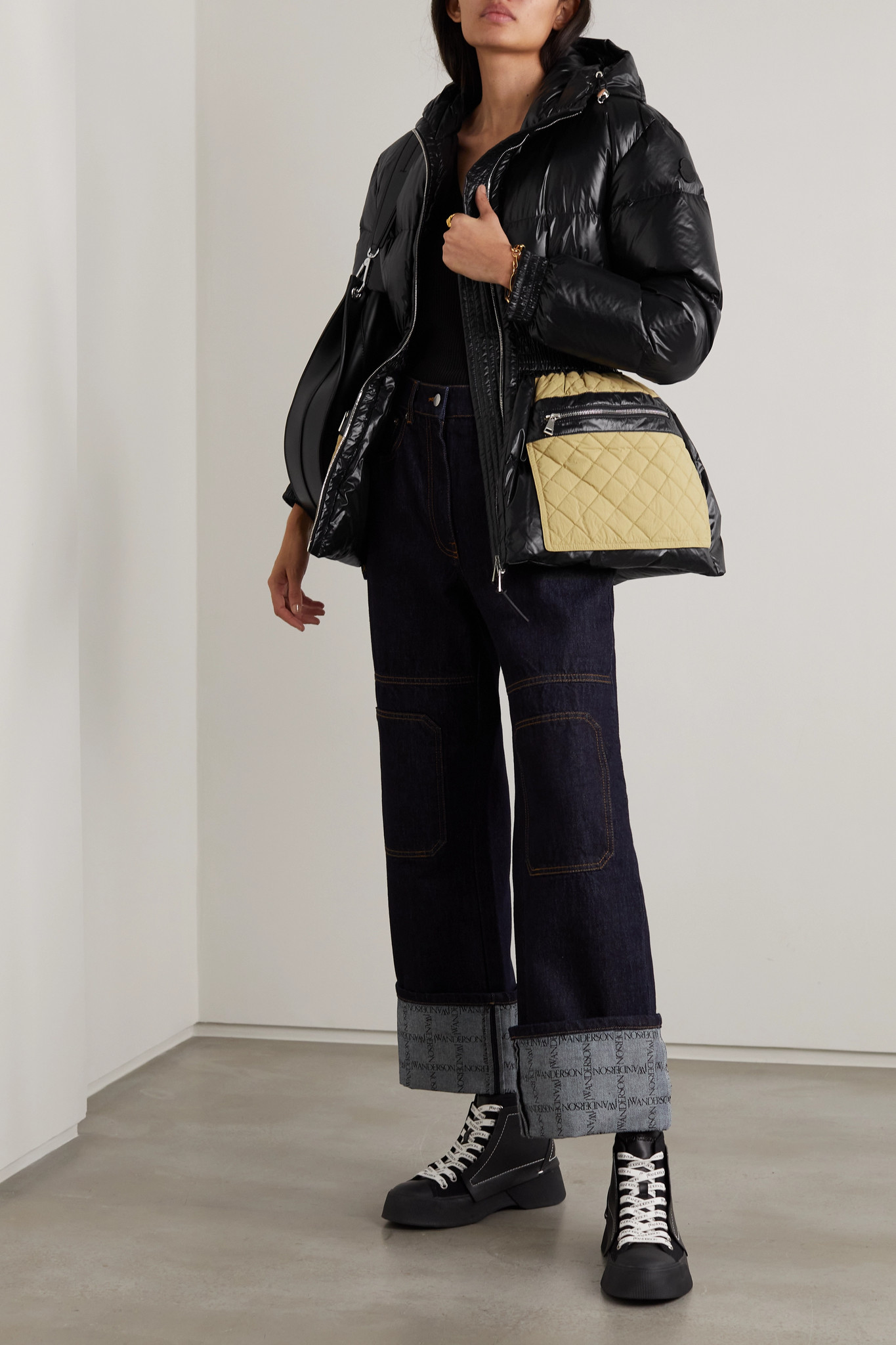 For those who can't decide between something quilted and something puffy, there's really no need. This Moncler Genius jacket is both. Part glossy and down-filled and part quilted in a contrasting beige shade, this one is all kinds of amazing.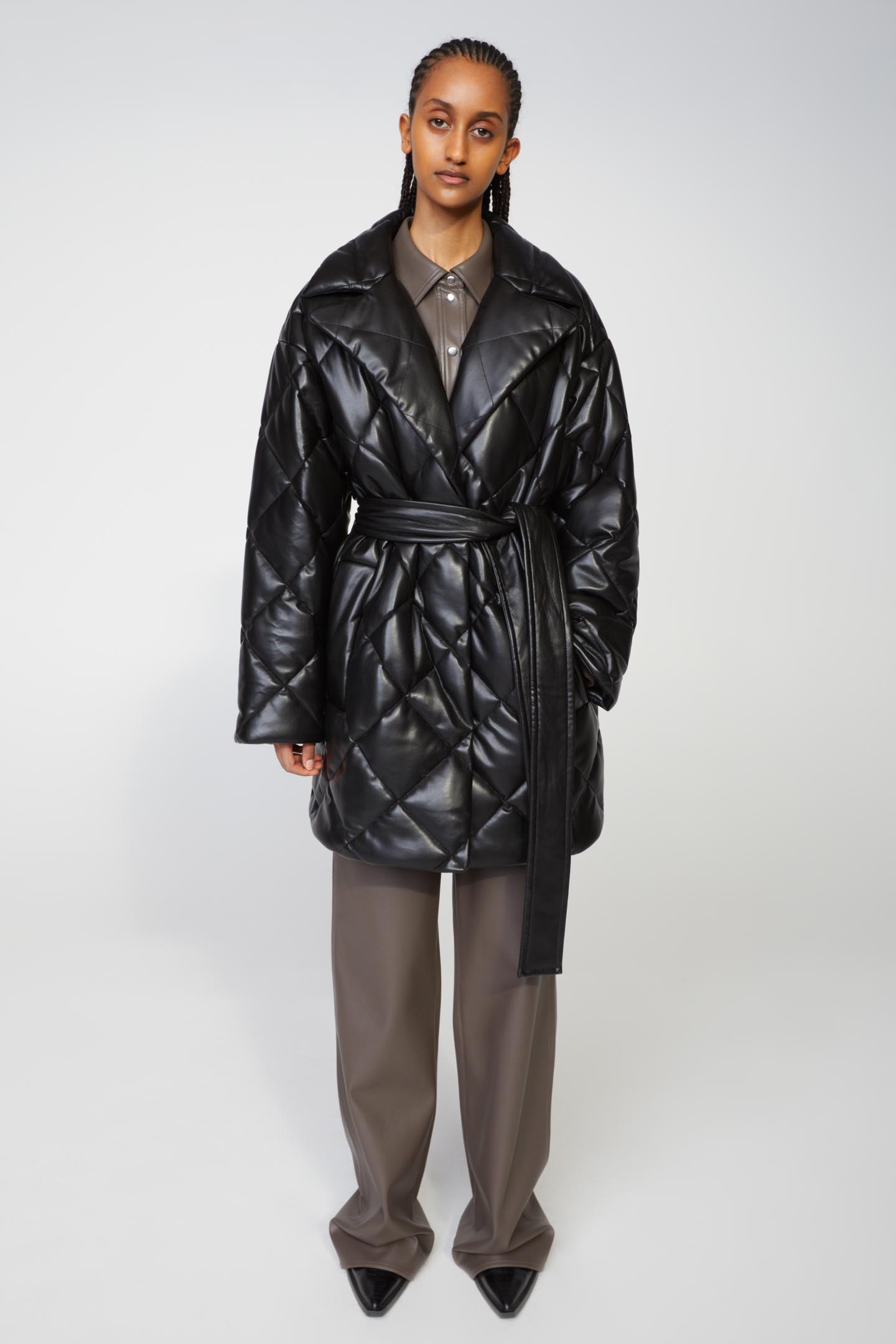 Want to do a cloud coat but make it edgy? Stand Studio has options for that, too. Its diamond-quilted coat in faux leather has all the cool factor you could want and then some. Plus, the belted waist makes for an ultraflattering silhouette.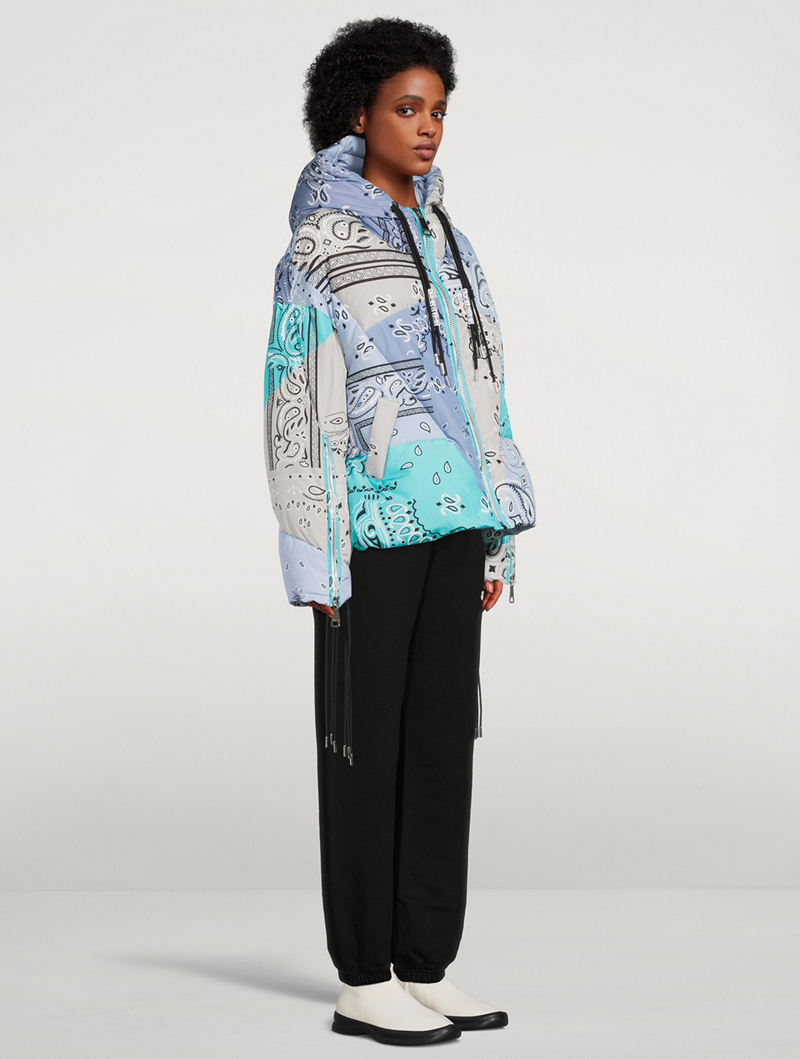 Khrisjoy's jacket checks so many boxes. Not only is it made in Italy, the patchwork bandana style comes in shades of pink or blue, and statement black drawstrings make this one a standout.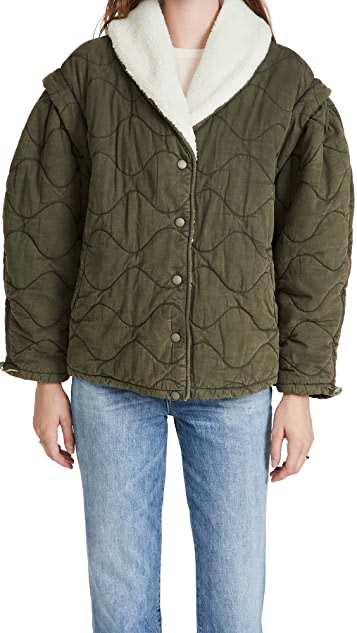 This jacket by Sea proves a little sherpa can go a long way. Between the quilted army-green shade and the fuzzy lining and collar, it's the kind of style that's easy to wear yet warrants a second look at the same time.
If there's something to say about neutrals, Canada Goose's limited-edition styles say it all. The Everett jacket offers warmth without weight, and we can't help but think it's the perfect addition to any winter wardrobe.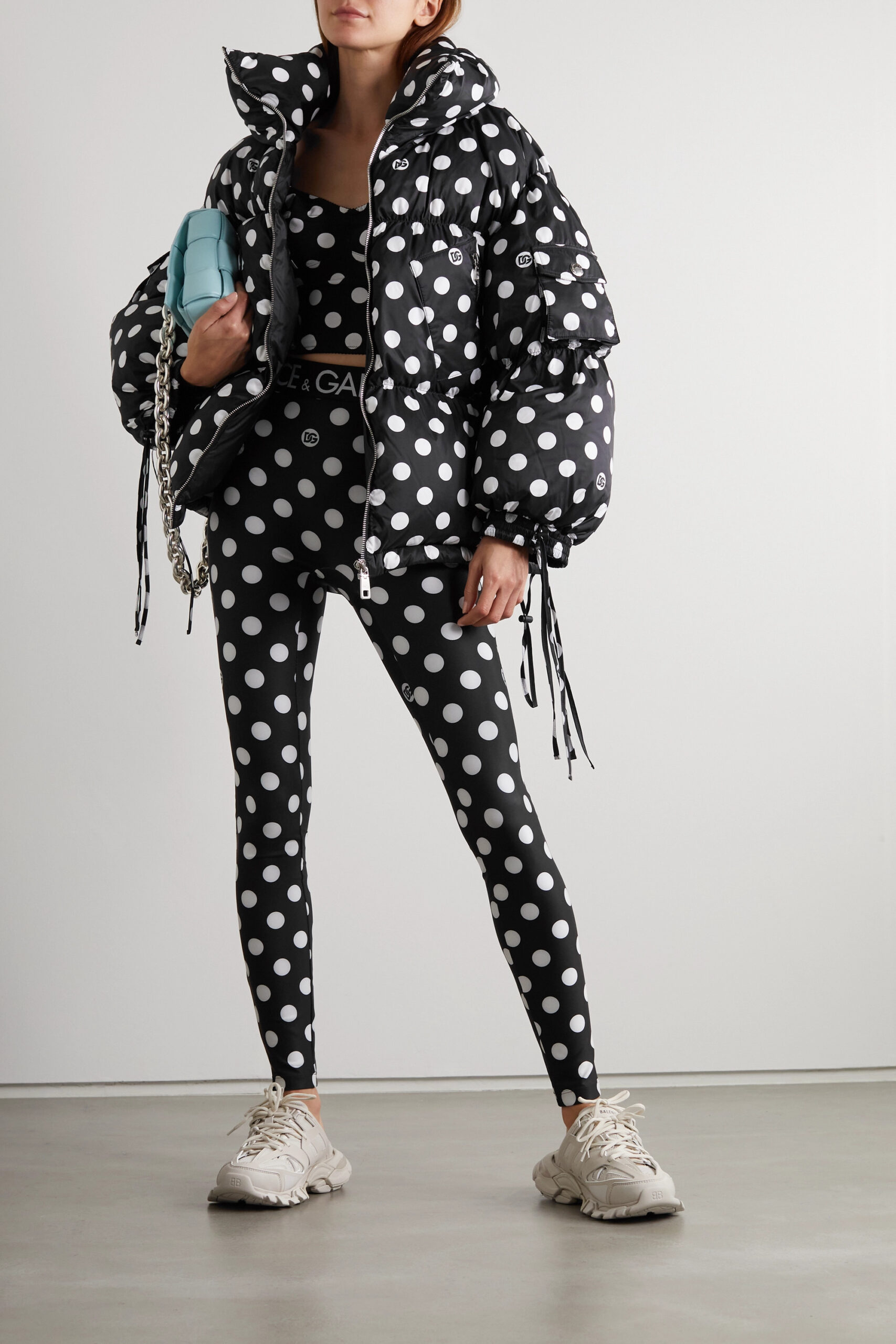 You could say Dolce & Gabbana's version is spot on. Yes, this black-and-white polka dot puffer is designed for this season's biggest fashion risk takers. And why not have some fun with the trend? Fortune favours the bold.
Aritzia's styles are available in almost every colour from dusty blue to pale pink and everything in between. Our favourite? The basil green midi, which is slightly unexpected but still ultrawearable for everyday.
This oversized padded knit cashmere puffer is equipped with a skin-loving wool-nylon blend. The drop shoulder seams and leather embossed logo gives this puffer an ultra-cool street style feel.