Vintage Iron E-Cycles, Vancouver
Old-world craft, new-school engineering.
The performance bicycle was not always a carbon fibre miracle of engineering, poised to leap up mountains and dance down switchbacks. There was a time when the two-wheeled ride of your dreams had gleaming chromed spokes, wide tires, and a cockpit inspired by a muscular American low rider or Italian café racer upon which a roguish figure like James Dean may have perched.
While their handmade frames and motorsport aesthetics may harken back to a different time, the bicycles made by Vancouver's Vintage Iron E-Cycles are far more modern than meets the eye.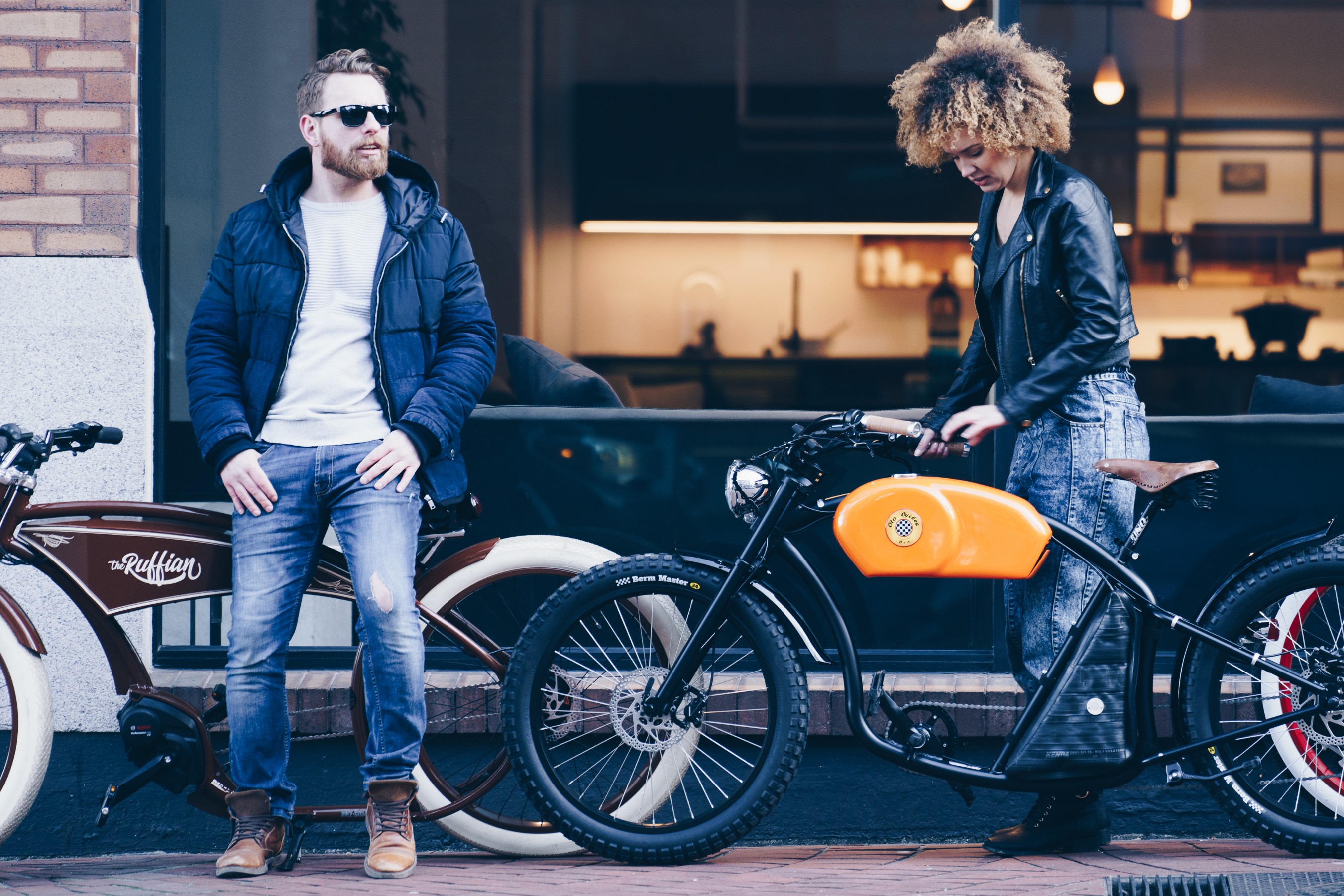 Each one is equipped with an electric drive system—a popular option among many cyclists for whom simplicity, power, and practicality are increasingly in demand. These motors, from industrious German designers Bosch and suave Italian retrofuturists Italjet, are designed to boost the rider up hills and across town without having to commit to a Tour de France-style effort. The approach is a perfect match for the East Van neighbourhood the shop calls home. It's a mecca for makers that prides itself on a fiercely independent spirit anchored in its industrial history.
The bicycles made by Vancouver's Vintage Iron E-Cycles are far more modern than meets the eye.
The marriage of old-world craft and new-school engineering is a stellar one. Other electric bike models might resemble mobile versions of the cardio equipment you might find in a local gym; Vintage Iron has taken great care to make sure that the performance of their machines comes at no compromise to the graceful lines and powerful stature of their frames' workmanship.
They say that you can learn a lot about a person by looking at the bike they ride. Are they fastidious, or functional? Carefree, or devil-may-care? Vintage Iron's builders embrace this idea to the fullest in their design philosophy. The customer is free to express themselves in the design of each bike through the careful choice of colour, componentry—from the seat to the tires to the handlebars to the bell, if one is desired—making each bike unique once it rolls out of the shop for its maiden cruise. You can go as full-on luxe as you wish, with hand-tooled Brooks leather touch points and polished brass fittings available, or design a hard-wearing, day-in-day-out city workhorse with a vintage vibe to match.
Vintage Iron E-Cycles 2212 Clark Dr Unit 1, Vancouver BC.
Never miss a story, sign up for NUVO's weekly newsletter, here.