Electric Vehicles Are Now Common—But These Models Will Surprise You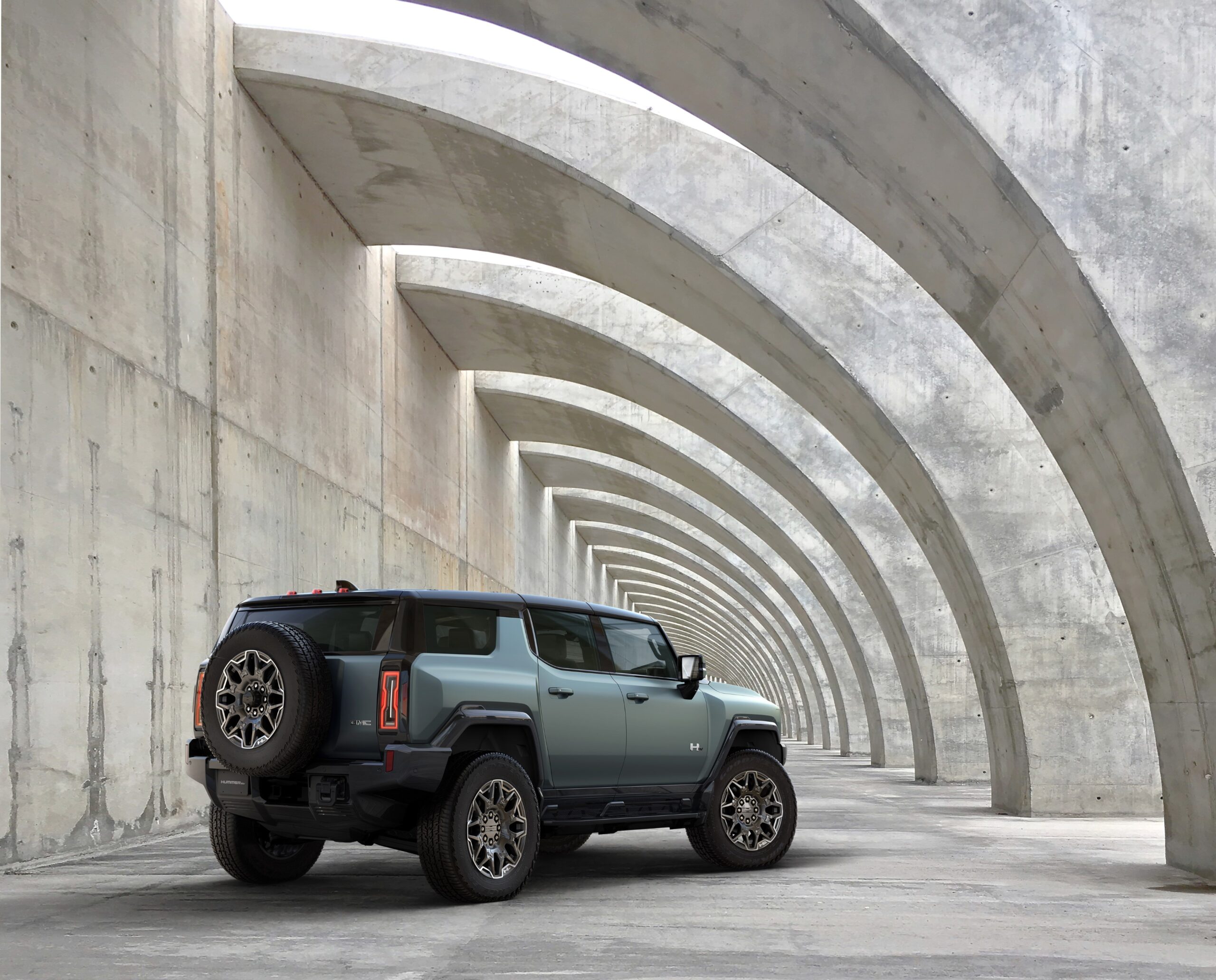 For years, electric vehicles have carried a stigma, fitting a certain image in the mind of car enthusiasts. But perceptions can change in an instant, and some electrified vehicles arriving on the scene may change what you've imagined about EVs. Electric vehicles are becoming far more commonplace, but these new and upcoming models are venturing into new segments, furthering their appeal and shedding stereotypes. If they see some success, it's likely more options will follow. Here are some electric trucks, SUVs, and other surprising, large EVs.
Jeep Wrangler Rubicon 4xe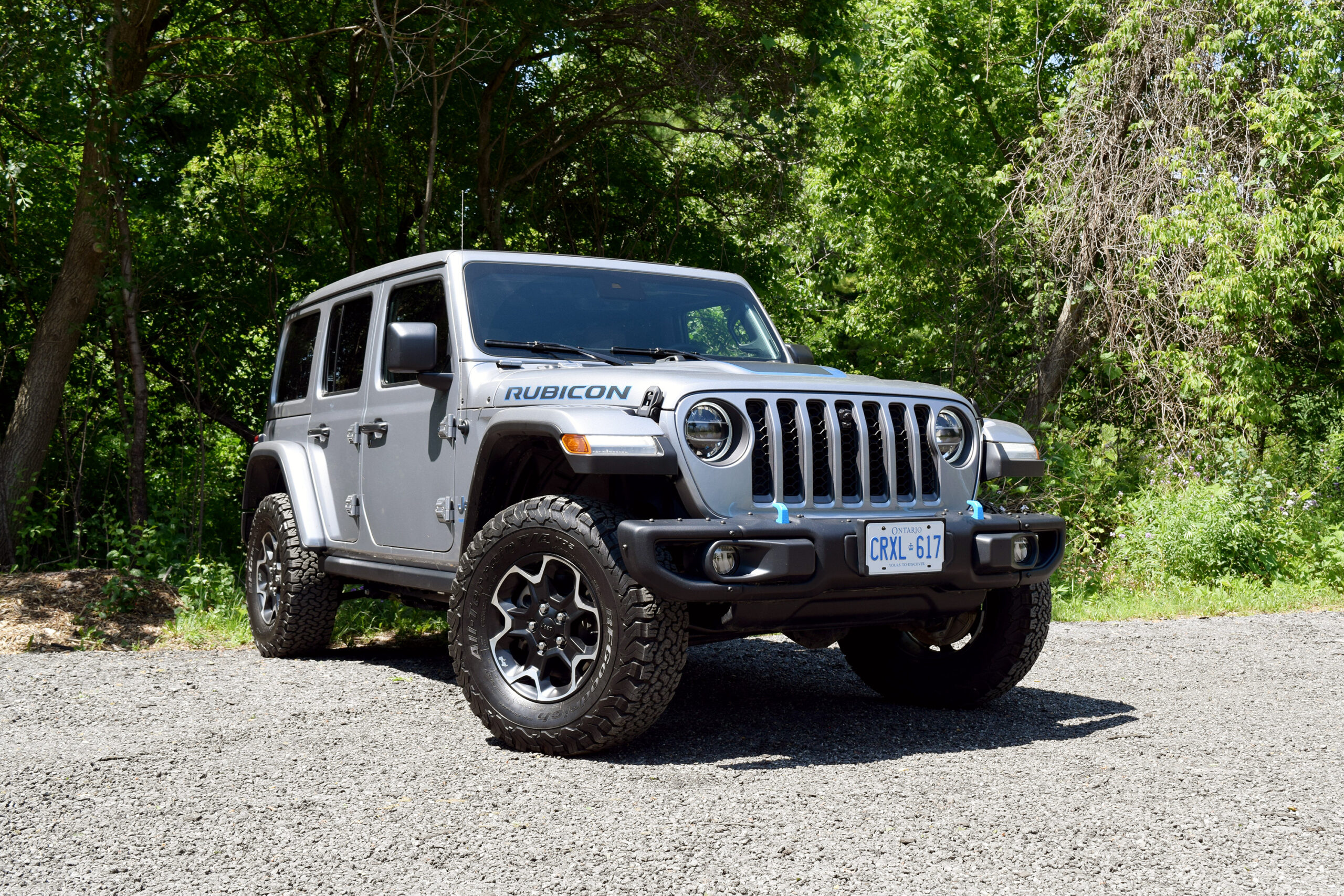 With limited ranges and relatively small footprints, electric vehicles seem like the perfect fit for dense cities. But driving through a concrete jungle is a bit different than traversing an off-road trail. When it comes to off-road capability, few can keep up with the likes of Jeep, and the automaker has equipped its iconic Wrangler with an electric powerplant, letting outdoor enthusiasts tackle the terrain with zero emissions. Mounted beneath the rear passenger seats is a 17-kilowatt battery, which is rated to allow for 34 kilometres of electric range. The electric powertrain combines with a two-litre turbocharged four-cylinder, for a total of 375 horsepower and 470 lb-ft of torque. This improves the Wrangler's responsiveness on the road and lets it hit highway speeds in about six seconds, which is a solid improvement over the gas-powered models.
Because this is a plug-in hybrid, the Jeep features a few drive modes to manage the battery. The standard mode is the hybrid setting, which combines the gas and electric powerplants for improved efficiency. If you don't want to bother with the gas component, an electric mode powers the Wrangler 4xe with just electrons. Finally, if you want to save the battery's state of charge, or even charge it on the go, eSave mode makes the vehicle feel like a traditional Wrangler.
Seeing a Wrangler in a public EV charging station takes some getting used to, but this four-wheel-drive Jeep still looks right at home on the trail.
GMC Hummer EV
Utility vehicles are also getting the call to go green. The Hummer name typically represented excess as a former military vehicle converted for consumer use. Large and wasteful, the Hummer was known as an inefficient, gas-guzzling SUV—but that is set to change with GMC's upcoming Hummer EV, offered in both SUV and pickup form. It's clear that General Motors is aiming to make a flagship truck that will put the automaker on the map for EV enthusiasts and truck fans alike.
It packs 1,000 horsepower and the ability to hit highway speeds in just three seconds for the pickup, 3.5 for the SUV, thanks to a three-motor setup (one for the front axle and two for the rear). With over 500 kilometres of range and GM's Super Cruise hands-free driving system, the rugged truck is capable on the street but also off-road, with tons of suspension travel and an all-wheel-steering setup that will allow it to move sideways with a special crabwalk mode. And for easier navigation on the trail and rocks, the GMC Hummer EV features an 18-camera array, dubbed UltraVision virtual spotter, which will help you see the best route to tackle the trails.
Ford F-150 Lightning EV
Though dubbed a supertruck, the Hummer EV may not impress real truck enthusiasts; all that fancy stuff doesn't really matter to truck owners seeking to get something done with their vehicle. That's why Ford is taking a different approach with its F-150 Lightning. Base models of the Lightning will offer 426 horsepower and 775 lb-ft of torque along with 370 kilometres of range, while higher trim levels will pack 563 horsepower and 775 lb-ft torque as well as 483 kilometres of range.
Beyond the powertrain, the Lightning has a ton of smart features, including a front trunk with a power liftgate, hiding 14.1 cubic feet of cargo space. The vehicle also has 11 outlets and ports for charging and powering various devices and tools. When properly equipped, the Lightning can even return power to the grid, letting the vehicle power a house in emergencies. It's one thing for automakers to adopt electric powertrains in their vehicles to meet certain regulations, but doing it with this much effort and attention to detail will help them gain plenty of new fans.
Lincoln Aviator and Corsair Grand Touring PHEV
Most still associate Lincoln with those comfortable yet boring airport limos, but that's set to change thanks to the automaker's new vehicles like the stylish and luxurious Aviator and Corsair Grand Touring. Both models use a plug-in hybrid powertrain: the Aviator packs a twin-turbo six-cylinder engine with its electric powertrain, resulting in 494 combined horsepower and 630 combined lb-ft of torque, making this ride anything but boring. Unfortunately, this setup offers just 34 kilometres of electric range, which seems limiting, but the electrified powertrain doesn't affect the impressive set of features. Our tester packed seats with massage functions and a self-levelling air suspension, ensuring Lincoln's reputation for comfort is still intact even with the advanced powertrain.
Lincoln also offers another PHEV: the smaller but more efficient Corsair Grand Touring. This model uses a 2.5-litre four-cylinder engine in combination with its electric powertrain delivering 266 horsepower and a far more usable 40 kilometres of range. While it's not offered with the same equipment as the Aviator, the Corsair does feature a fetching, fashion-forward design inside and out. That emphasis on design, along with the advanced electric powertrain, helps dispel Lincoln's dated stereotype of being boring and bland.
Ford Mustang Mach-E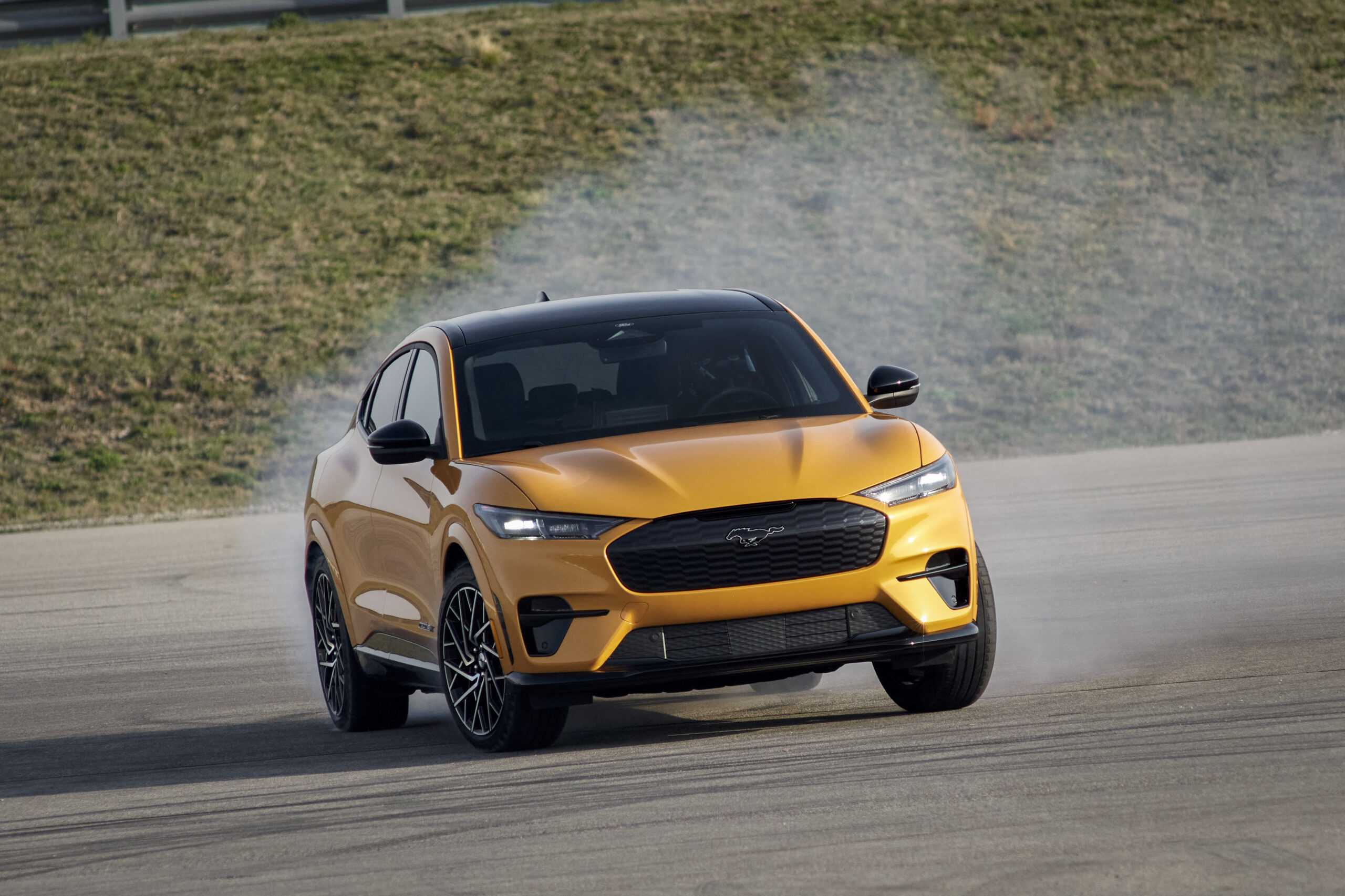 Matching the Mustang name to an EV triggered angry mobs all over the internet, but the Mustang Mach-E is finally here and quickly gaining fans for its performance and practicality. Don't believe me? Ford says it has already built 27,816 electric Mustang Mach-E models at its plant in Mexico this year, compared to 26,089 units of the traditional gas-powered Mustang coupe in its factory in Michigan, showing there's plenty of demand for its new EV. The vehicle is offered with a variety of motor and battery configurations, allowing for a relatively meagre 340 kilometres of range on all-wheel-drive models with the standard battery, or an impressive 483 kilometres when equipped with the extended range battery and rear-wheel drive.
The range isn't exactly the calling card of a Mustang, but the Mach-E has plenty of performance to boast about. Pilots will get addicted to that 0-100 km/h sprint of 3.7 seconds offered by the GT Performance model, while the sticky Pirelli summer tires and responsive MagneRide suspension system ensure the vehicle is engaging and entertaining enough to drive on your favourite country road.