7 Best Canadian Road Bikes to Help Plan Your Next Great Escape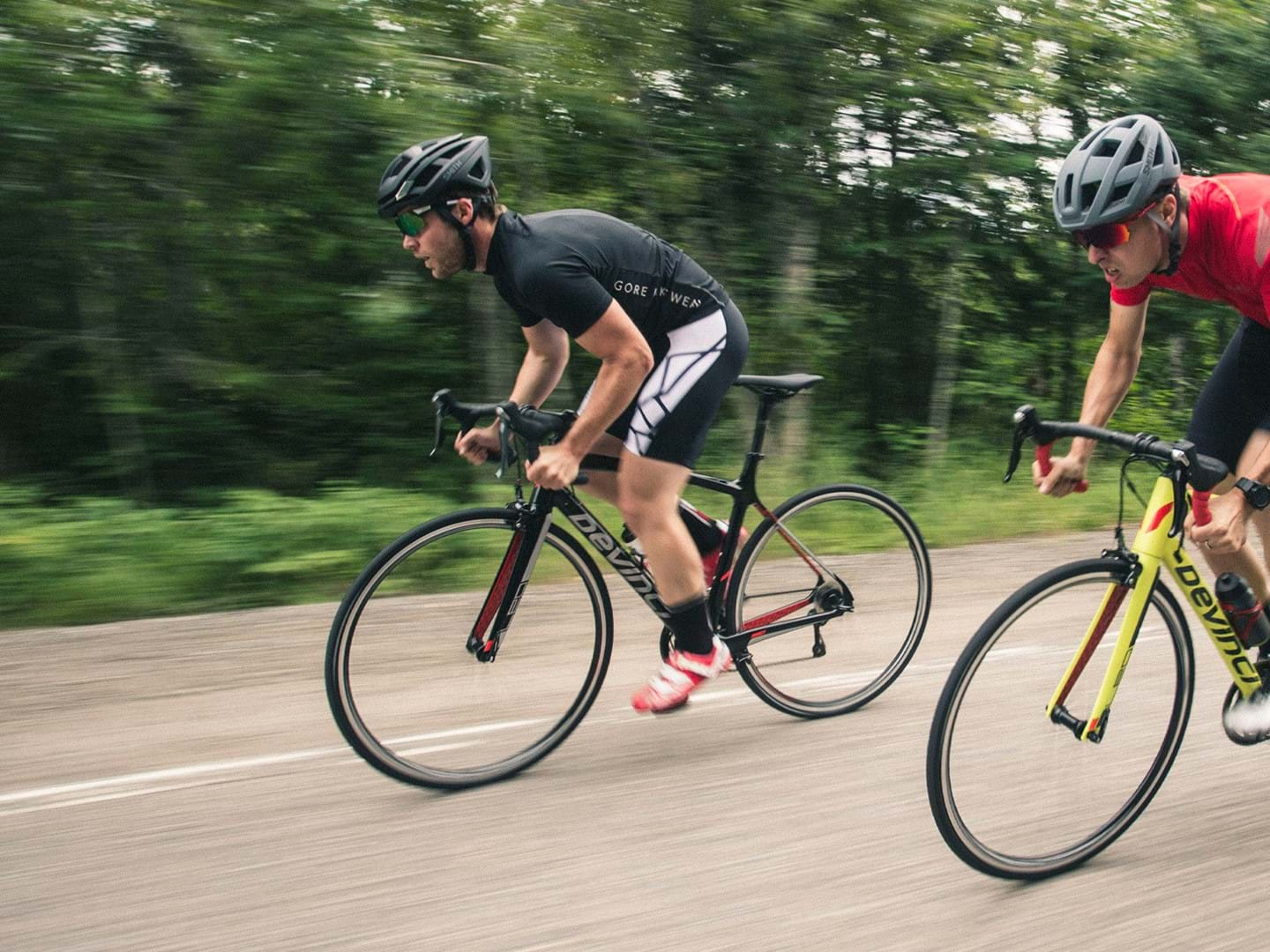 In a year largely defined by unexpected limitations, looking hopefully toward the horizon isn't enough. Sometimes you have to get out on the road and chase it.
Few sensations are more liberating than the feeling of tires gliding along the pavement, propelled only by your own efforts. On the best bike rides, there are no inhibiting outside forces, only your muscles and road bike working in tandem, plotting their great escape from the world behind.
It's a sport that has become ingrained in Canadian culture, celebrating the wide expanses of land and urban terrain. Scientists continue to laud cycling as a mental-health first-aid kit for its effects on mood, sleep, creative thinking, and general well-being, but any cyclist will attest that the quality of the bike can often define the quality of the journey itself.
Whether you're a long-time enthusiast or new to the sport, quality craftsmanship, innovation, and attention to the details should top your list of priorities when searching for the perfect ride. So when it comes to investing in your next road bike made by a Canadian brand, why settle for anything but the best the country has to offer?
Below are the seven best Canadian road-bike models to carry you from Point A to Point B and everywhere in between.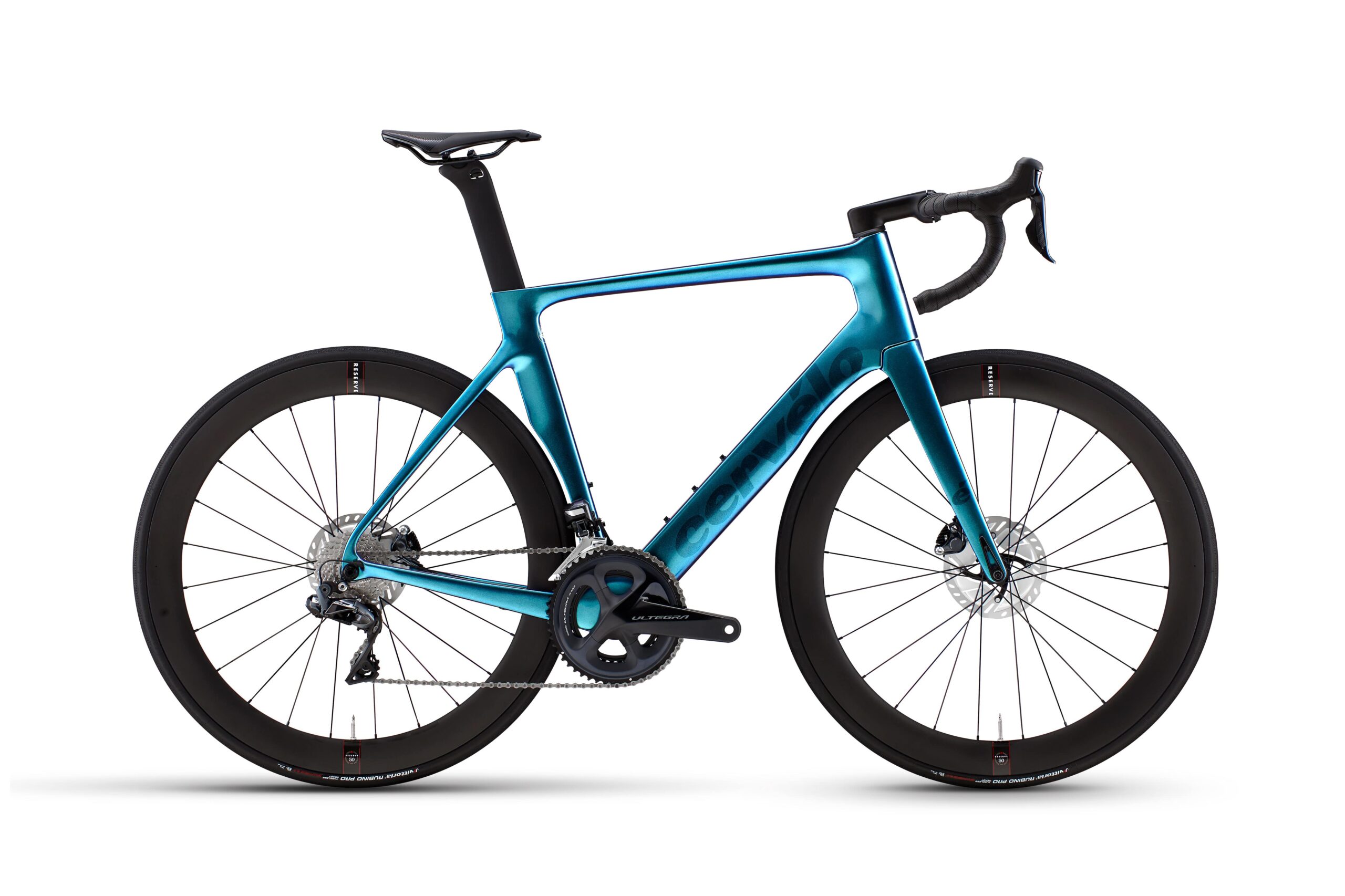 Headquartered in Toronto, Cervélo has been recognized for bicycle manufacturing since its founding in 1995, with its bikes winning numerous Tour de France, Olympic, and Iron Man competitions. Decades later, Cervélo remains atop the industry with its S-Series Disc Ultegra Di2.
Prioritizing aerodynamics, Cervélo has produced a frame that aims to incorporate a bike's components with the rider. Put simply, it's a road bike built for smooth air flow and unfettered speed. But while most aero bikes struggle with stiffness in the frame that inhibits handling, Cervélo's quest to balance rigidity with comfort has delivered a bike that is exceptionally efficient at translating your power into sustained momentum. For those who enjoy clocking long solo miles, Cervélo's S-Series Disc Ultegra Di2 is one of the few road bikes available to deliver this level of speed and comfort.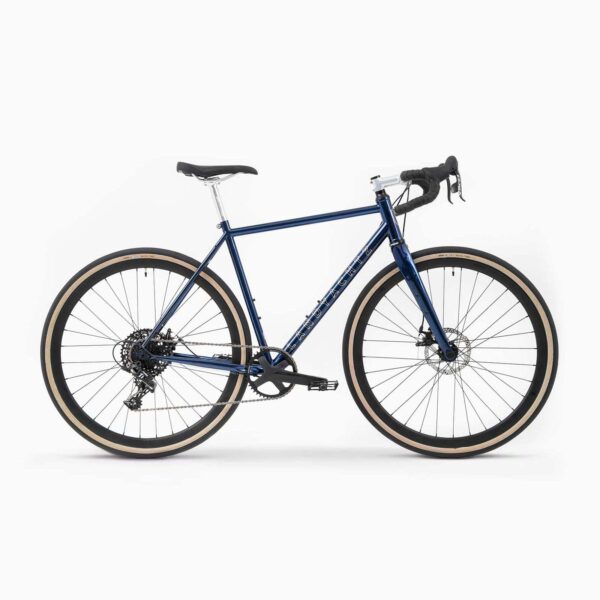 Vancouver-based Landyachtz is relatively new to Canada's cycling scene since launching in the summer of 2016, but its lone road bike—the CB MkII—has the versatility to compete alongside those from some of Canada's most established manufacturers. Landyachtz's CB MkII is the revamped second generation to its beloved urban bike, the CB2. However, adjustments to its 2021 model have transformed the capable CB2 into a machine that can thrive in nearly any environment.
Designed in a drop-bar exclusive model this year, the CB MkII offers flared-venture max-gravel touring bars, exceptionally large tire clearance, carbon adventure fork with mounts, and all-day performance geometry that transform it from a steady urban model to a bike fit to take on any path you may encounter.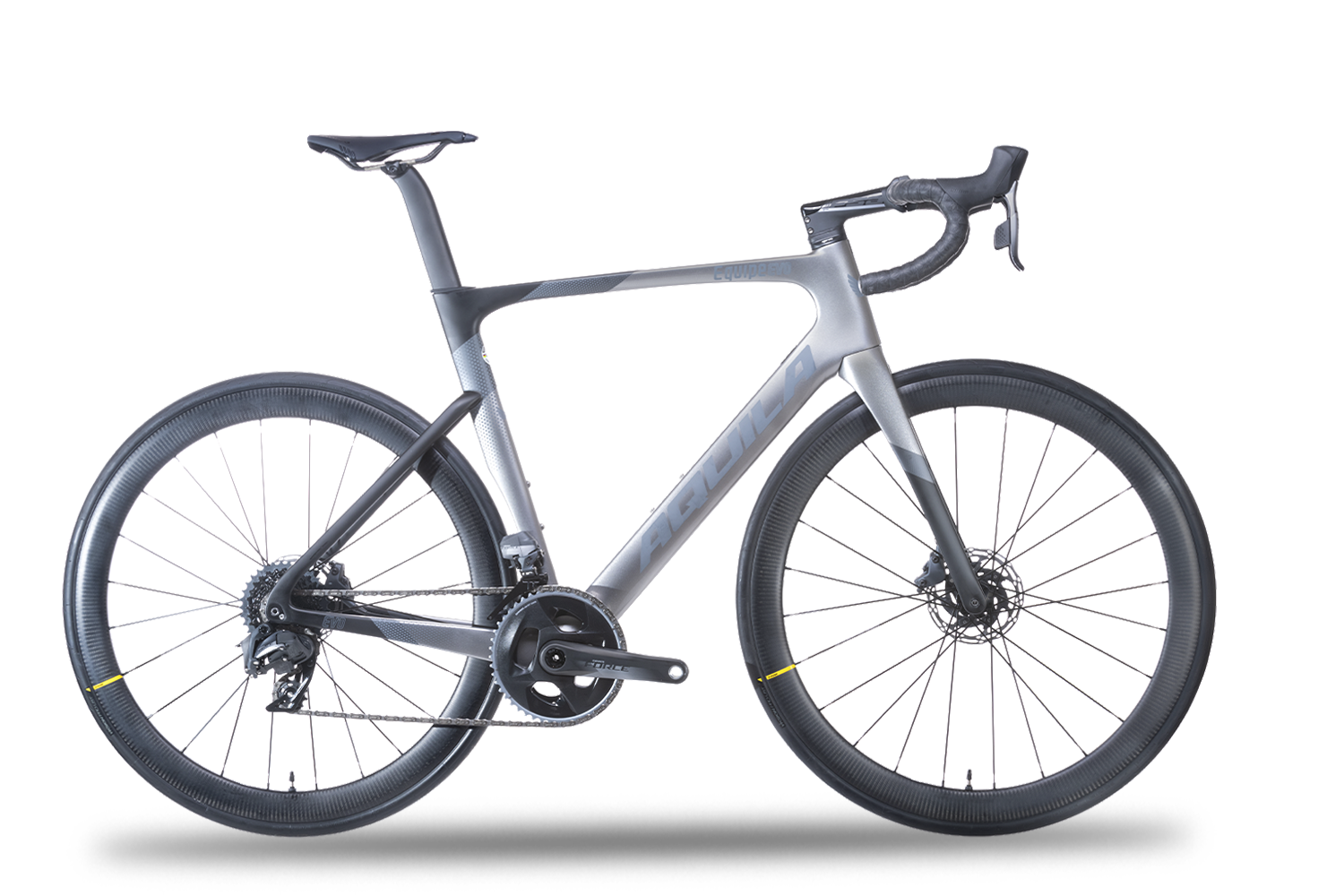 Becoming embedded in Canada's cycling culture by emerging as the country's premier producer of racing bikes, Toronto-based Aquila has expanded its inventory to become one of the highest-quality bicycle producers in the country, regardless of model.
Today, the Equipe EVO represents the evolution road bikes have seen since Aquila first launched, providing the lightweight frame, predictable responsiveness, and comfort of older models with a new injection of aerodynamic efficiency by changing the shape of the tubes on the bike's frame. By reducing weight, concealing cables, and increasing tire size, the Equipe EVO has been honed to maximize both form and function, a delicate balance rarely achieved in road models too strictly fixated on aerodynamics. These subtle changes and attention to detail make Aquila a leading brand and the Equipe EVO one of the best road bikes available.
Originally an apparel company founded in 1984, this Quebec City–based brand came to reflect the expertise of its founder, Olympic cyclist Louis Garneau. Unlike some of its more urban models, Garneau's Garibaldi G3 is designed for long distances and challenging conditions with its lightweight aluminum frame and vibration-damping full carbon fork.
The Garibaldi G3's classic road-bike geometry allows the model to seamlessly take its riders from pavement to rough back roads and has been lauded for its versatility and heritage in Canada's cycling community. Fitted with powerful disc brakes and reliable Shimano Sora shifting, it's a bike equipped for all weather and road conditions. For those seeking more adventurous paths, Garneau Garibaldi G3 offers perhaps the greatest value in the country.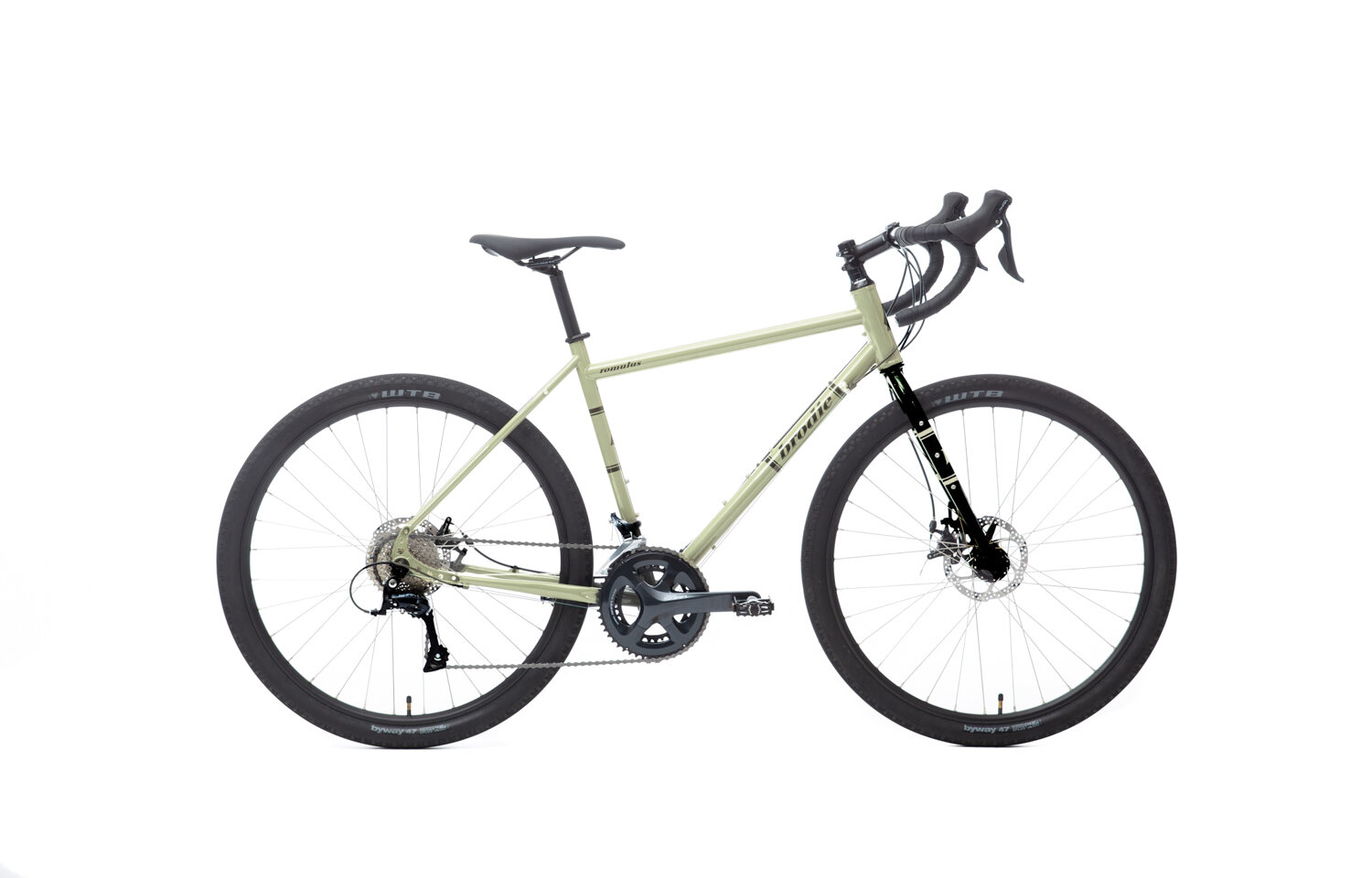 What began as a steel manufacturing company for custom mountain bikes in Vancouver has evolved into one of the most diverse catalogues of bicycles in the country. Brodie's road bikes use a wider variety of materials than most manufacturers, allowing the company to develop a vast range of models, including its most durable road bikes.
Brodie's 2021 Romulus emphasizes versatility, comfort, and safety through modern geometry that aims to split the difference between road and cyclocross bikes—allowing its riders to take on virtually any surface. Whether you're preparing for a casual roadside tour or embarking on forest routes that only the most adventurous cyclists would call "paths," the Romulus is one of the few road bikes with exceptional traction and a full range of gearing that instills confidence.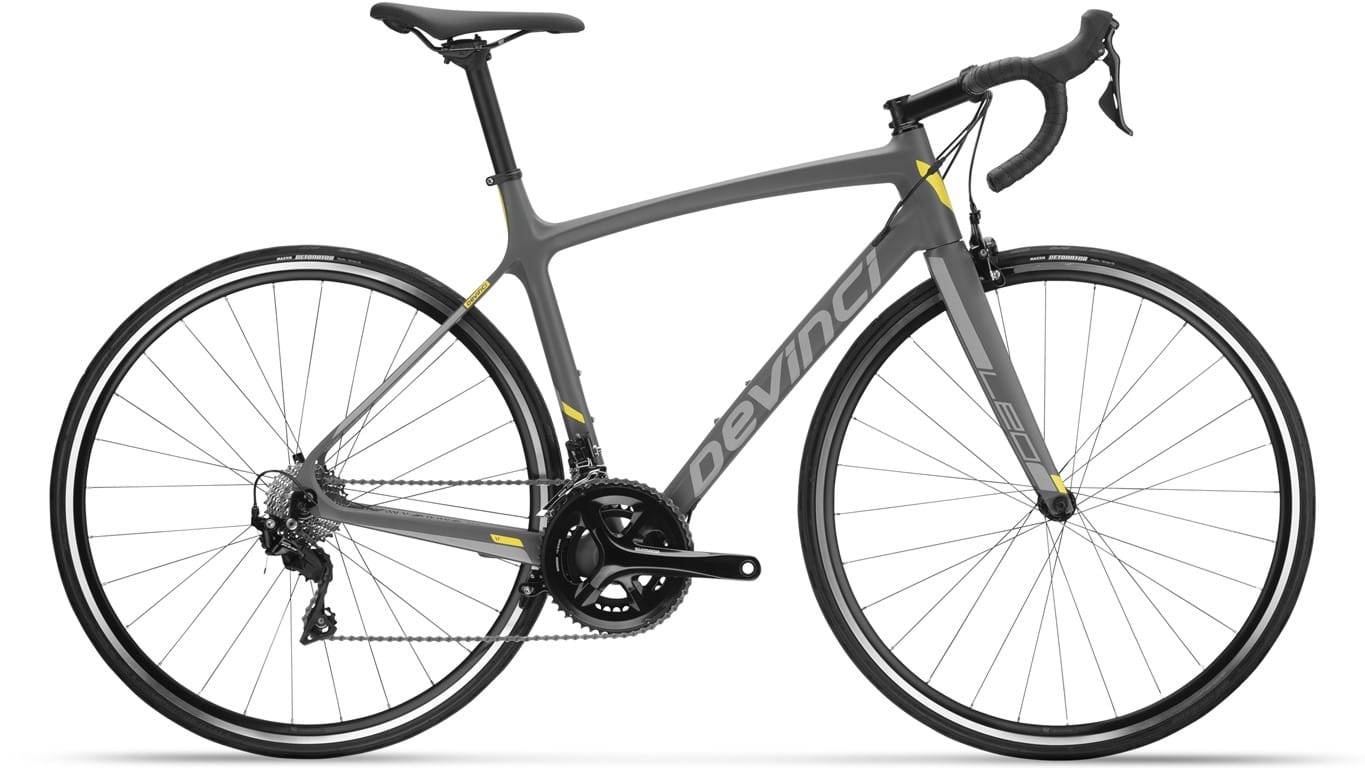 Established in Chicoutimi, Quebec, in 1987 by two engineering students, Devinci, under new ownership, has expanded its headquarters in Saguenay and grown into one of the most reputable brands in the country. Despite countless acclaimed models released over the past decade, perhaps the greatest product from this expansion is the Leo 105.
The Leo 105 prioritizes high-mileage comfort with responsive acceleration, boasting lightweight carbon frames to deliver superb engineering, clean aesthetics, and a lifelong guarantee. Ideally built for racing but comfortable and controlled enough in its handling for the more casual rider, the Leo is defined by its speed. Springy, light, stiff, and precise in its handling, Devinci's Leo 105 delivers the state-of-the-art design one would expect from one of Canada's finest and most established bicycle producers.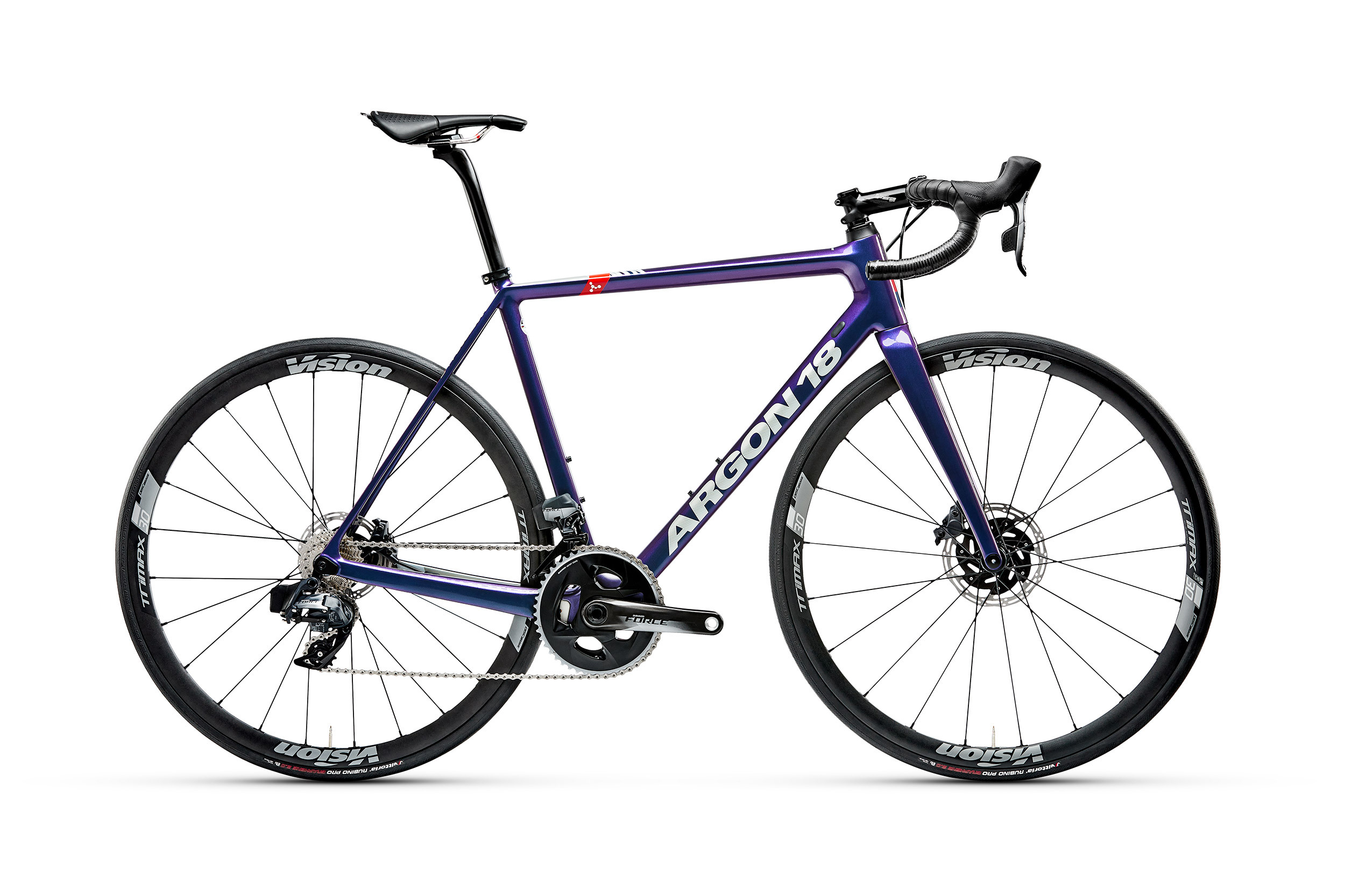 Founded in 1989 by renowned retired cyclist Gervais Rioux in Montreal, Argon 18 has grown to distribute bikes across the world and has sponsored several professional cycling teams and triathletes. Today, Argon 18 remains celebrated and relevant, particularly behind the strength of its Gallium Disc road bike.
The Gallium Disc offers the same race-ready handling and geometry as Argon 18's professional models. Stiff for sprints but still compliant to avoid the road rattles, it's a bike that's equally comfortable leading casual group rides or intensive solo training sessions. For those riders searching for a bike boasting true race geometry and maximum braking power, look no further than Argon 18's Gallium Disc.