Watermelon with Feta and Mint Leaves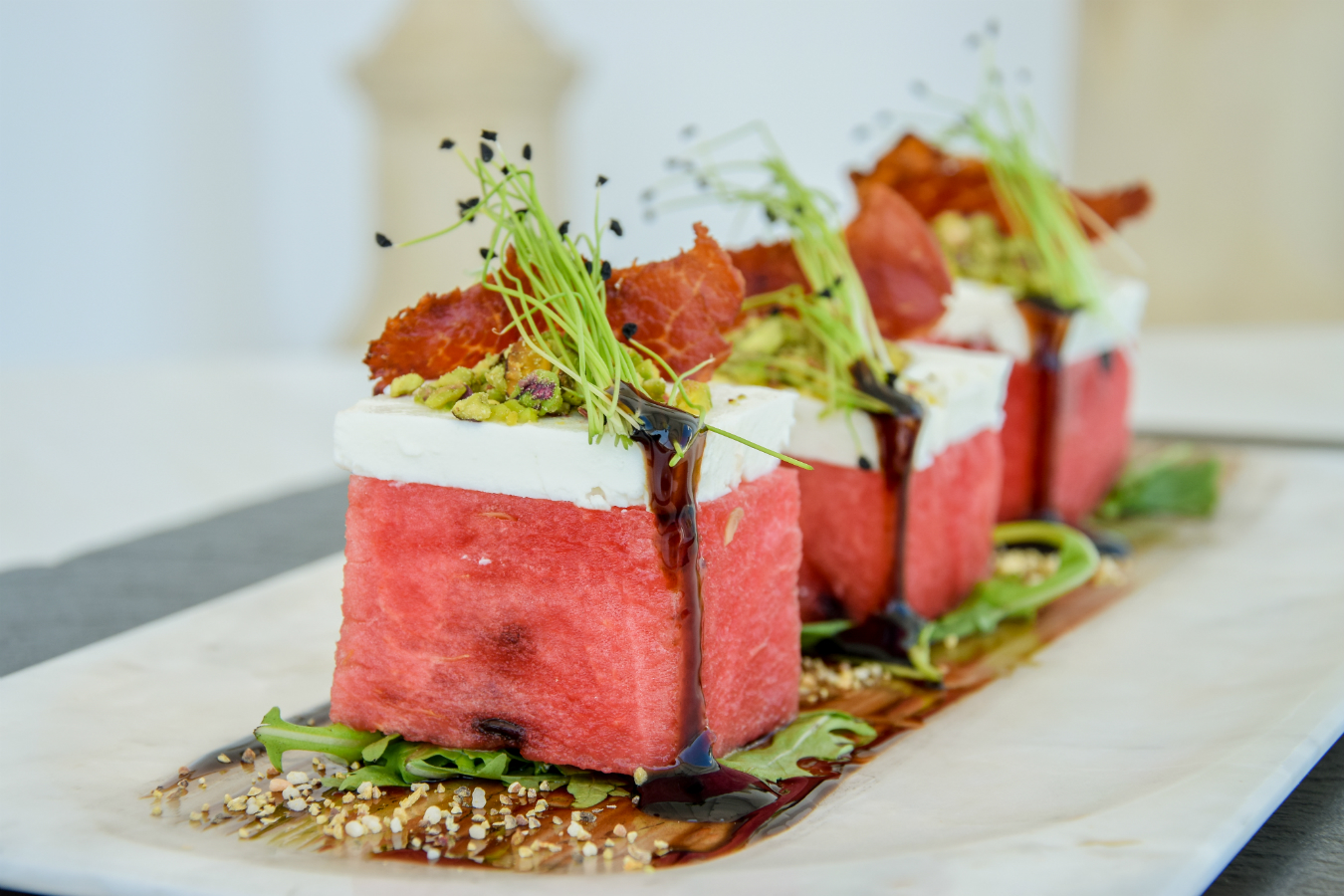 The Small Luxury Cookbook is a curation of 221 recipes from the various chefs of the Small Luxury Hotels of the World. Here, we share salads that encourage leaving hearty winter soups behind for unique light fares suitable for the warming weather. 
Chef: Giannis Hatziandreou of Archipelagos Hotel in Mykonos, Greece
Serves: 2
Ingredients 
½ watermelon
6 slices prosciutto
6 pieces of feta cheese
Rocket leaves
Onion sprouts
50 g roasted pistachios, chopped
150 ml balsamic vinegar
2 tablespoons chopped fresh mint
Drizzle of olive oil
Method 
Spread the prosciutto slices between sheets of baking paper, laying them flat, and place a pan or other flat object on top to weigh down the upper sheet. Bake for 20 minutes at 160°C, then remove from the oven and leave to cool for five
minutes.
Cut the watermelon flesh into cubes, roughly five by four by four centimetres. Slice the feta to fit on top of the fruit.
Reduce the balsamic vinegar to a thick syrup. Spread the syrup along the length of the plate and arrange three nests of rocket leaves. Place the watermelon pieces on the rocket, topped with slices of feta. Place crispy prosciutto slices on top of the cheese, and carefully decorate with onion sprouts. Drizzle olive oil and balsamic vinegar over the melon and plate and garnish with pistachio and mint leaves.