The Best U-picks to Visit in Alberta
Beautiful simplicity in harvesting your own food.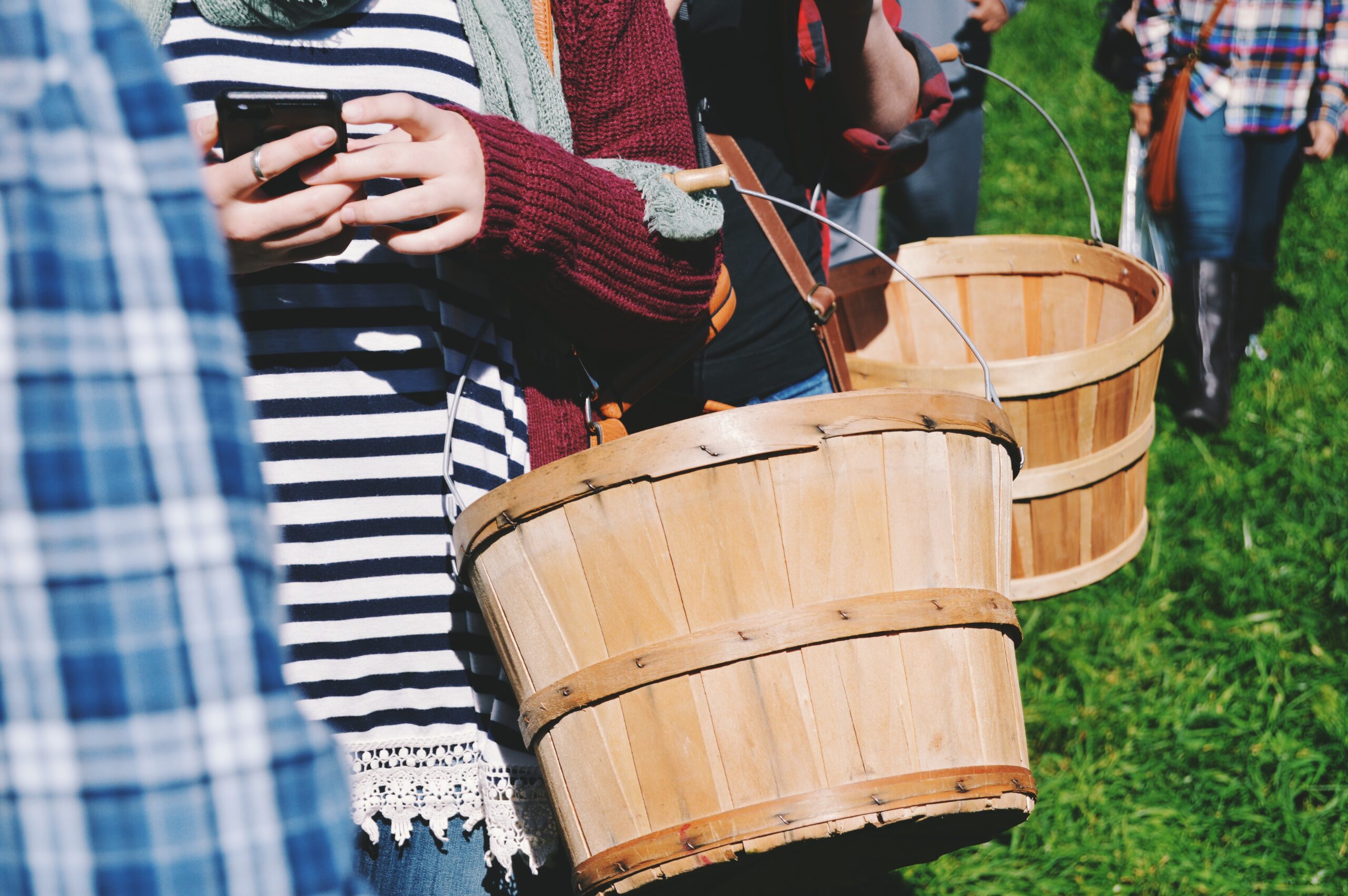 Wide-open spaces with never-ending fields: this is a sight many of us are craving as we look for ways to spend time outside of crowded cities and reconnect with ourselves, each other, and nature. As we finish off summer and head into fall, check out what's ready to harvest and spend an afternoon picking berries at a nearby U-pick.
With recent food shortages and restrictions, individual consumption has been closely examined and often scrutinized. Where are we getting our food? Where does it come from? What's in it? Who made it? These are all questions we are eager to have answered—and there's no better way to find out than to go right to the source. If you've ever visited a local farm, you'll know that walking through rows of ready-to-harvest berries, flowers, and produce is a magical experience, and it also doesn't get any more authentically Albertan.
Winter is coming, and we'll be staying indoors, so now is the perfect time to collect some fresh produce at these Albertan U-pick farms and support our local farmers while you're at it.
Eagle Creek Farms is best known for its expansive 8-acre corn and sunflower mazes, the first sunflower maze in Alberta and the longest-running in Canada. John Mills, a fourth-generation farmer, owns and operates the farm and has expanded the U-pick to include certified organic sunflowers, gladioli, zinnias, and ornamental grasses, along with potatoes, carrots, beets, peas, beans, and onions. The farm is open to the public and will be available for visits until late September, when the frost finishes off the garden.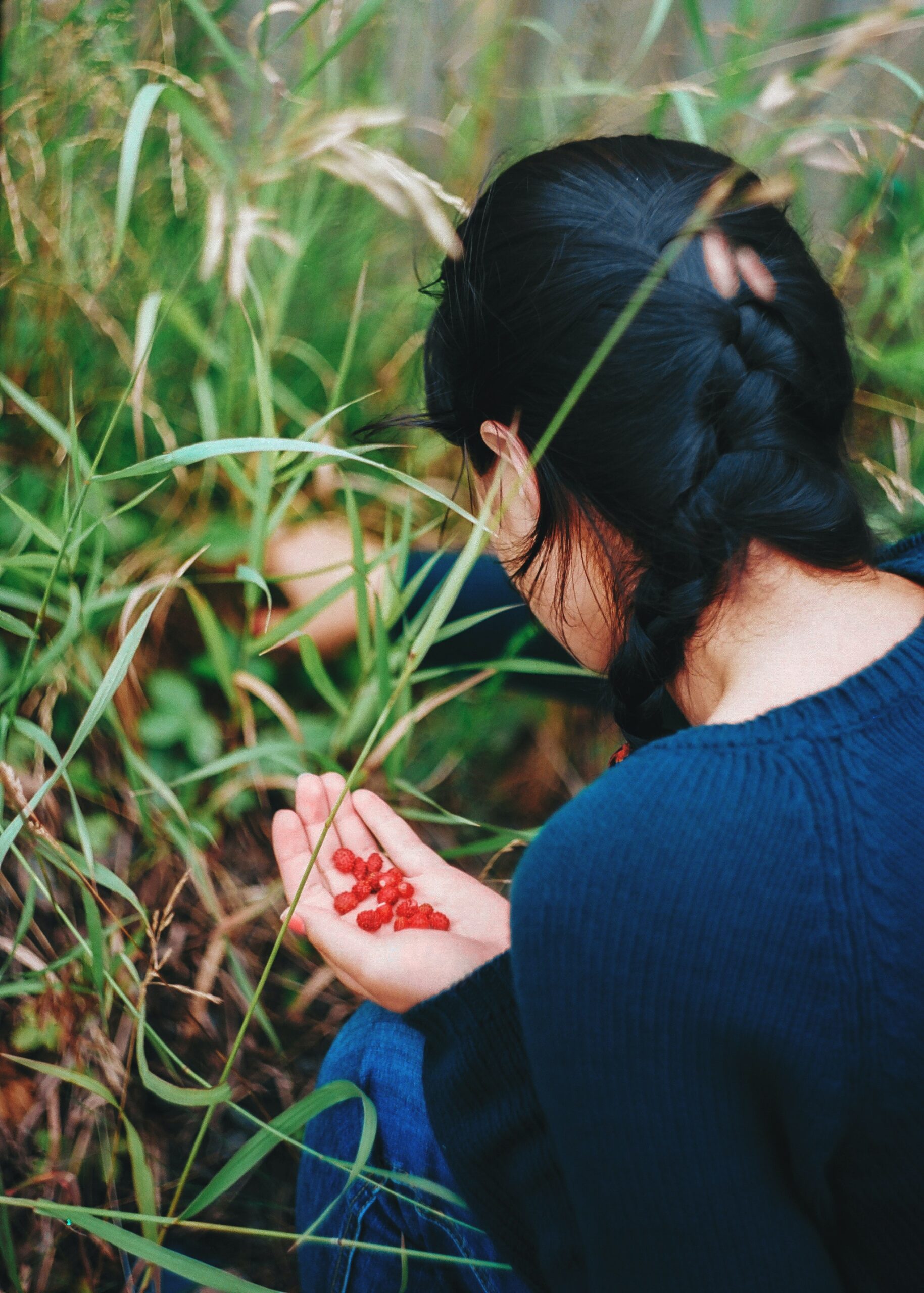 Located in the heart of the Albertan foothills, 15 minutes south of Calgary, lies this charming little farm that has been expanding every year since its inception in 1987. Its U-pick offers visitors the opportunity to pick their own saskatoon berries, blackcurrants, and sour cherries. Its market garden is filled with chemical-free produce that includes potatoes, radishes, garlic, tomatoes, rhubarb, cauliflower, dill, kale and more, all grown on the farm. Before leaving, don't miss out on its ice cream shack, tortoise sanctuary, Mexican-fusion restaurant, and boutique gift shop.
Known as the first commercial saskatoon berry orchard in the world, this family-owned and -operated farm was founded in 1969 by Len and Joyce Pearson and has helped establish over 300 other saskatoon berry farms in Alberta, Saskatchewan, and Manitoba. Duane and Debbie Mertin, who took over the farm in 2004, pride themselves on offering a one-of-a-kind experience as you harvest saskatoon berries and enjoy freshly baked pies, butter tarts, ice cream, ciders, and lemonade all afternoon long. You can even purchase a pie to go at the on-site bakery.
Named after a brown bear that lived in the area, the Jungle Farm was established in 1897 by Jacob Daniel Quantz and is now run by his great-granddaughter and her husband, Leona and Blaine Staples. This farm is a whole jungle of fun, offering select U-pick opportunities for strawberries, raspberries, saskatoon berries, and pumpkins in the fall.  The vegetable, salad, and Thanksgiving box programs provide locally grown fruits and vegetables, and a selection of jams, preserves, and other locally made treats are available in the general store.
_________
Never miss a story. Sign up for NUVO's weekly newsletter, here.