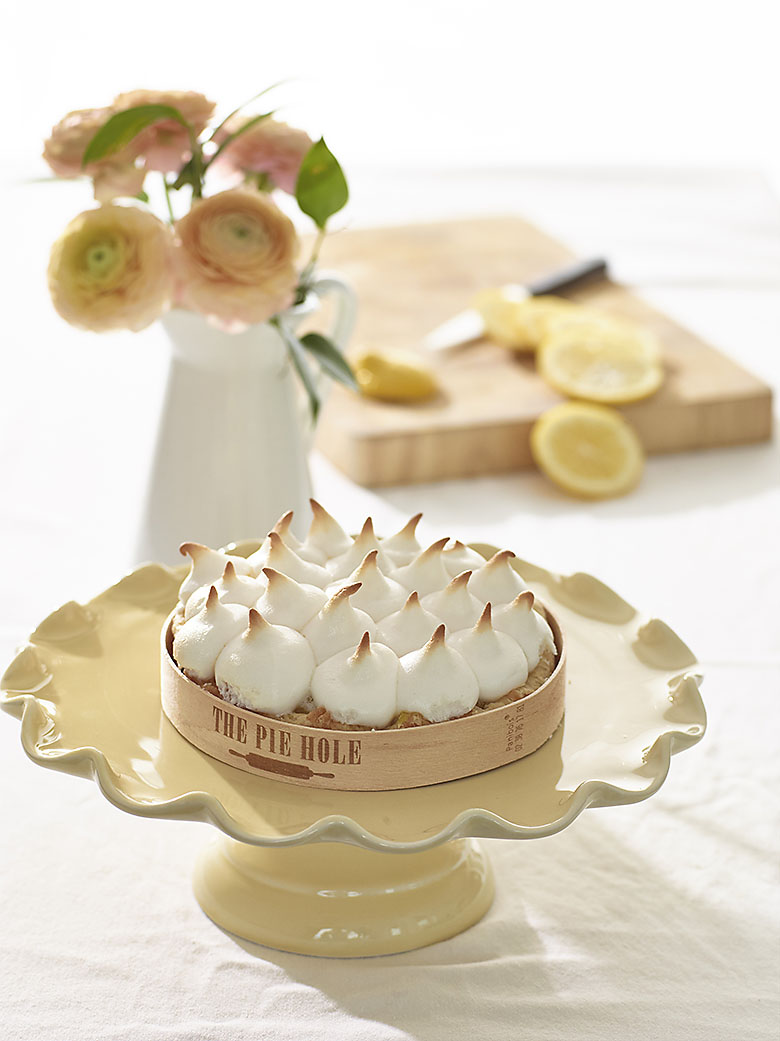 As a food trend, pie took a while to debut in Calgary, but it's making up for lost time. The Pie Junkie, Calgary's new all-pie bakery, however, isn't on the shopping strip of a trendy neighbourhood, someplace that's guaranteed plenty of foot traffic. Rather, it is tucked away in an unassuming strip mall in a residential area behind a golf course—a true hidden gem that proves Calgarians appreciate good, well-prepared food, and will go out of their way to get it.
Opening the Pie Junkie represented a fresh start for Nancy Goemans, 52, who spent most of her life beforehand working in marketing and raising her four children, three of whom are special needs. One day, Goemans's youngest daughter asked if they could bake pies together when she grew up. It struck Goemans as a good idea—and why wait? Having herself been raised by Italian mother and British father, both of whom loved to cook and knew their way around a homemade pie, it was a perfect fit.
Soon, Goemans was calling her friend chef Torin Shuster, with whom she had worked on restaurant branding in the past, asking if he'd like to devote some of his time to helping her hone her pie-making skills. The two developed a sublime all-butter pastry crust, and built their new bakery space with the help of Goemans's husband using re-purposed tables and shelving. They opened just before Christmas, offering a selection of sweet and savoury pies, both full and individually-sized, along with quiches, galettes, and half-moon hand pies. Each filling, from steak and mushroom to chocolate cream, is made from scratch with fewer than 10 ingredients, the pastry pressed with a handmade wooden pastry press. This technique is not only efficient, but minimizes handling of the dough—which can overheat, affecting the result's flakey texture. The pies are baked in their own custom-made (and branded) wood rings; a unique, attractive alternative to the usual aluminum pie dish. (They also have their own wedge-shaped boxes for individual slices to go.)
The Pie Junkie is open for breakfast and lunch, with a long table inside and a few sunny patio chairs propped out front, overlooking the green sprawl of a lawn bowling club. In the back of the shop, they offer a variety of loose leaf teas, and a shelf stacked with vintage teacups for customers to choose from.
It may never replace the cupcake, but there are few foods as sentimental and nostalgic as homemade pie. Whether you grew up with it or not, it's impossible not to feel happy digging into a slice. And it's the perfect thing to bring to someone when you need to spread a little love. (With a side of whipped cream.)
The Pie Junkie, #8, 2 Spruce Center SW, 403-452-3960, piejunkie.ca
A previous version of the article referred to the Pie Junkie as its former name, the Pie Hole.