Myth: A Greek Restaurant Experience in Toronto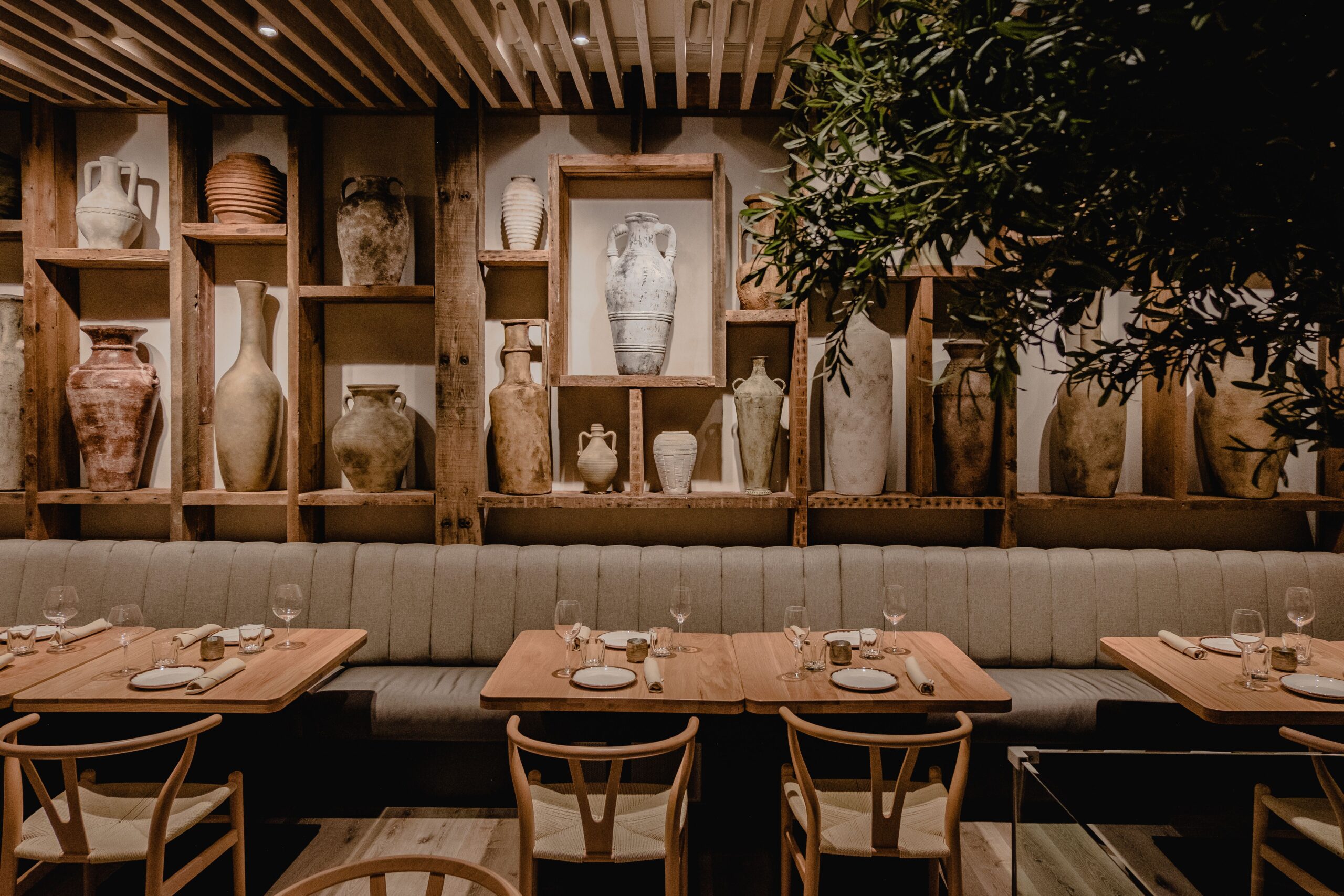 Mykonos is a popular Greek island located in the Cycladic region of the Aegean Sea. Known for its rich culture, picturesque landscapes, and delicious cuisine, the island is a highly sought-out destination for travelers and foodies alike. Even before COVID, flying to Mykonos every other week was likely not in the realm of possibility for most. Luckily, there's a slice of this Mediterranean oasis to be discovered in the heart of Toronto's King West neighbourhood.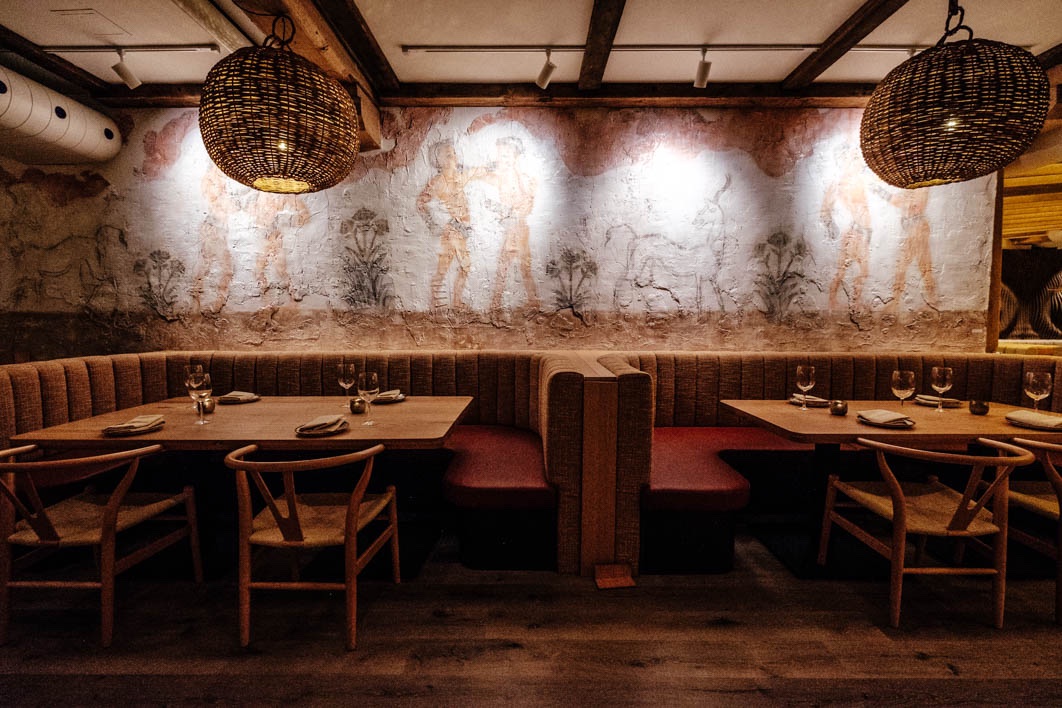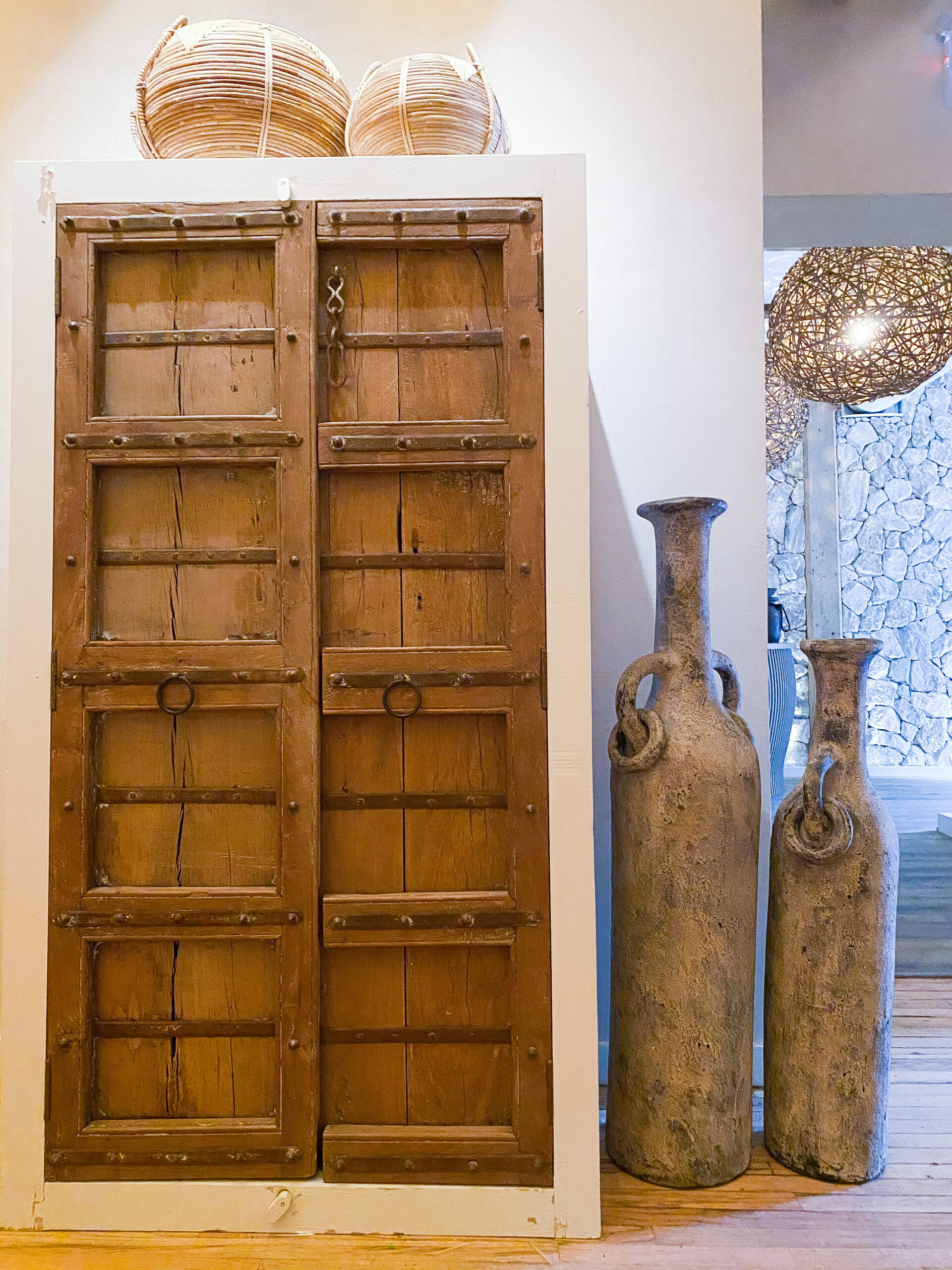 Myth is an alluring Greek restaurant that draws inspiration from Mykonos' topography: earthy hues, ornate murals, and décor that has been imported from the island such as handcrafted vases and an entrance decorated by stone from the Greek city of Thessaloniki. The 5,000 square foot dining oasis was thought up by UNIQ Hospitality and designed by Irfan Bukhari of Bukhari Design Build.
Upon entrance, guests are immediately delighted by the mesmerising ceiling design. Long rods sprawl out from a point in the center of the restaurant, an intricate materialization of the vibrant Mediterranean sunrays that spread across the island.
When it comes to food, the menu doesn't skimp on authenticity with a colourful selection of Greek flavours made into an assortment of meze and main course dishes. A must-have during your visit is the Saganaki, a cheese meze that is served lit, by a shot of ouzo, tableside then coated with fresh lemon juice to put out the flame. Another must-have dish is the Meze Dips which is comprised of beet hummus, tzatziki, and tirokafteri. The dips are served with freshly baked pita, olive tapenade, and feta. It's simple and traditional, yet still impresses the palate and gives variety for the table. If you are an avid lover of octopus, get the Xtapodi Sti Skara—an authentic grilled octopus dish served with fava, capers, and EVOO. A gently charred outer layer is met with a decadently soft center—a savoury dish that will surely be a table pleaser.
Myth's cocktails are inspired by Greek mythology. Our personal favourite, the Apollo's Punch, is made of Grey Goose, St Germain Elderflower, apricot brandy, Metaxa, simple syrup, lemon juice, blood orange soda, and prosecco. In addition to the inspired cocktails is an extensive wine list, with over 80 selections to choose from.
The ambiance of Myth is set with soft music—which balances out the loud dishes and eccentric cocktails. The restaurant combines subtlety and abundance through with its contemporary take on the traditional. Myth provides guests with a truly endearing experience, one that both city dwellers and tourists can enjoy.