La Fabrique St. George: A Local Gem in Vancouver's Mount Pleasant Neighbourhood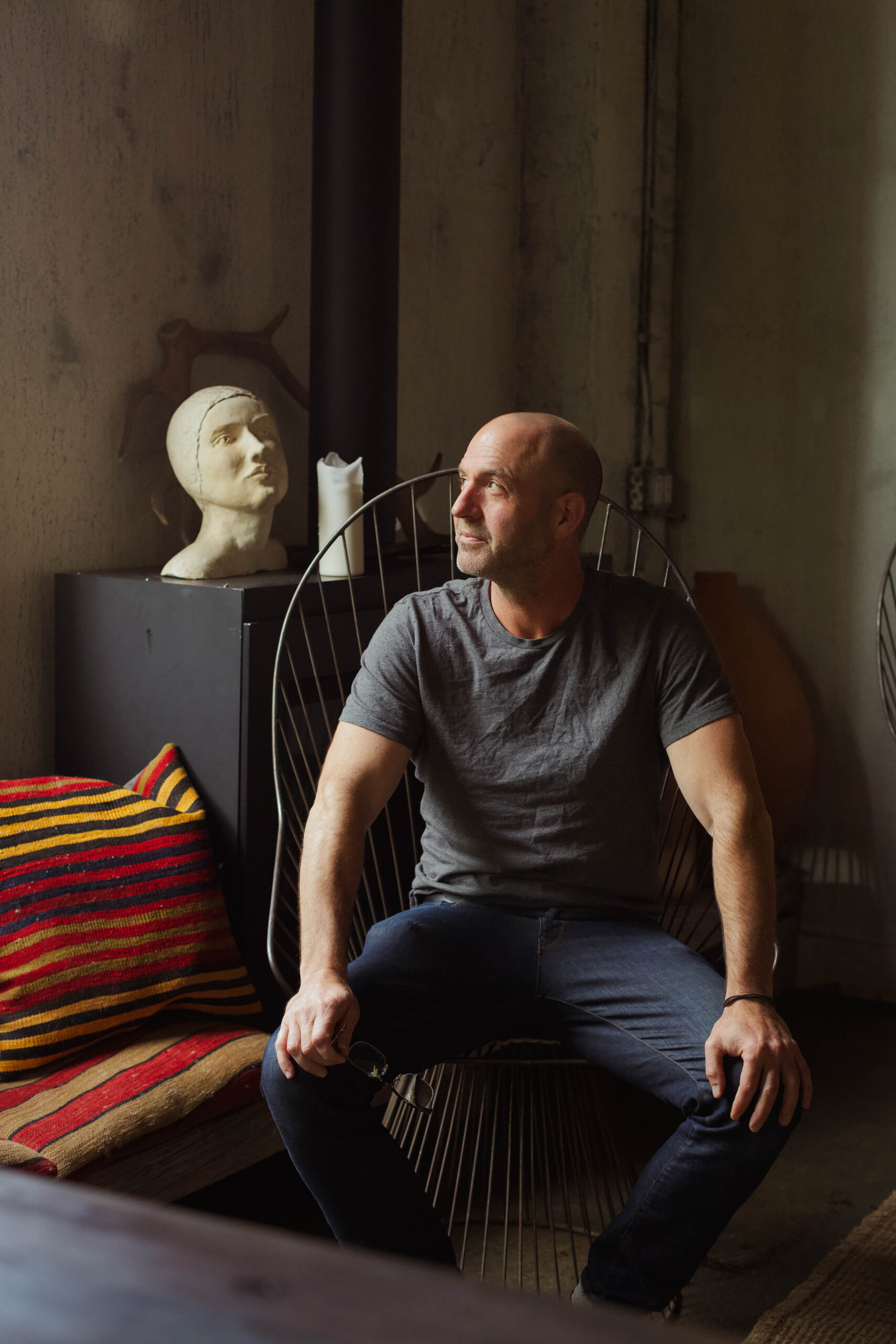 Pascal Roy crosses his legs and sits back in a charcoal-coloured leather couch inside La Fabrique St. George—a new natural wine bar in Vancouver's Mount Pleasant neighbourhood. His comfort makes sense; it's been a long road to 7 East 7th Avenue. Roy started leasing the building two and a half years before the wine bar opened in mid-July 2020; it was time spent in the red tape of the city's infamous approval process. To survive while he forked out thousands on rent for the stunning 4,000-square-foot space, Roy and his team rented the property out for weddings, pop-up dinners, and commercial filming.
Now that it's finally open, Roy speaks with jubilation.
Years ago, the co-owner of Le Marché St. George (which turns 10 this year) became spellbound by an ancient winemaking process from the Caucasus region of Georgia, and he has since wanted to ferment grapes in the same fashion.
"We make wines in a very special way: in Georgian amphoras, which are called qvevri," he says. "When I saw those amphoras—those qvevri—I fell in love. That's the oldest method of making wine in the world. There was no other way of making wine for me." While natural wine is all the rage right now, it's not the trend per se that Roy is drawn to, it's ecological craftsmanship. "It is farming, ultimately—how you farm your grapes." But he's not a purist. "Some California wines are amazing, but they [taste] the same every year. It's chemistry—and there is an art form there—but it's not my thing. I'll drink it and enjoy it for sure, but if I'm going to make something, and if I have a choice to drink something, it's going to be nice and clean," he explains. "In Georgia, they say, 'We don't make wine, we let grapes turn into wine.' There's very, very little intervention. But you need top-quality grapes to do this."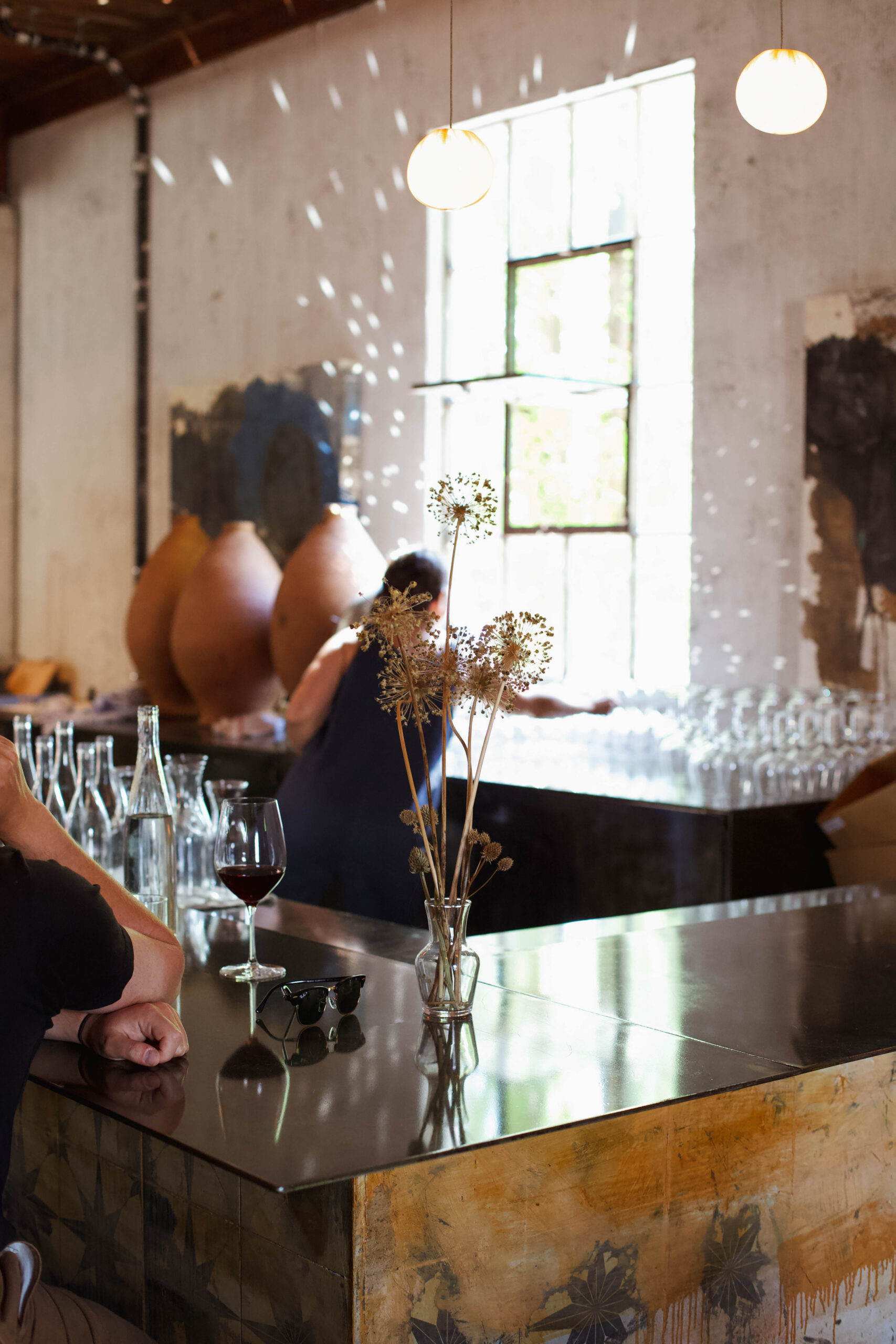 After his discovery, Roy returned again and again to Georgia. There are only six families left in the world who make qvevri, so he found himself scouring the Caucasus mountains in search of the artisans. The difficulty of the hunt led the Quebec-born businessman to take risks that, today, he looks back on in astonishment. "I found a guy who was an incredible adventurist—difficult to find. Bringing [the quevri] here took a year, and I did it all on a handshake," he laughs. "I was sending tens of thousands of dollars, and I'm going, 'Oh my God, what am I doing?'" Even his Georgian contacts thought he was going to be "eaten alive," Roy tells me. But the deal worked out. "I made some wine down there, and I made some incredible friends. Georgian people are amazing."
This love for Georgia translated well into La Fabrique St. George. The winery and lounge are home to the largest collection of qvevri in the world outside of Georgia. H.E. Konstantin Kavtaradze, the Georgian ambassador in Ottawa, caught wind of Roy's achievement and decided to pay the Vancouver man a visit. He was impressed. Through Kavtaradze, the embassy offered Roy a job representing Georgian wines in Canada, which was an honour for him.
"The country is struggling with COVID. Tourism is at zero, and it's a place that lives on tourism and wine. So I'm trying to get bulk wine essentially—large quantities of wine—here." This is what he does for now at La Fabrique: sources grapes from partners interested in low-intervention "spontaneous fermentation." The wine from his own qvevri won't be ready for about a year, so Roy is working with small, biodiverse, ecologically minded wineries in B.C.—such as Scout and Mt. Boucherie—to create wines for his lounge. Currently on offer is its amber wine (the colour derived from "skin-contact" maceration of gewürztraminer, riesling, and pinot gris grapes), a soft-tannin red made from merlot and cabernet sauvignon grapes grown at Scout Vineyard, and a rosé from pinot noir grapes grown in the fields of Mt. Boucherie Estate Winery. "That's my job," Roy explains. "If I find good wines, I bring them here."
Relationship building is what Roy does best; La Fabrique offers snacks alongside its wine, but picnic-style, which works well with COVID-19 protocols. "You walk in here, and before you grab a glass of wine, you grab the sausage—the whole thing, no prepping. You grab the cheese—the whole cheese—you take it for here, and when you're done, you take it home. I want people to realize it's a store, not a restaurant." He has further partnered with local Fife Bakery for fresh daily bread, the Farm House for cheeses, and D Original Sausage Haus. "He's a fifth-generation sausage maker. The guy is brilliant," Roy says.
As La Fabrique St. George evolves, Roy hopes to expand on the picnic idea. He'll soon add a retail component so patrons can purchase bottle openers and hand-woven baskets. The building currently houses Janaki Larsen's studio where she makes the ceramic plates for the lounge (she also designed the wine labels). In the months to come, Roy hopes to add more artist studios to the building.
While it may be an end to Roy's years of waiting to operate, it's only the beginning of what's to come. As our time draws to an end, another idea materializes: there will also be a garden on the roof for honeybees.
"To sell or for—?" I ask.
"Mead," he says with a wink, before disappearing into a room filled with qvevri.
_________
Never miss a story. Sign up for NUVO's weekly newsletter, here.