9 Luxury Dessert Spots in Calgary
It's time to indulge - you deserve it!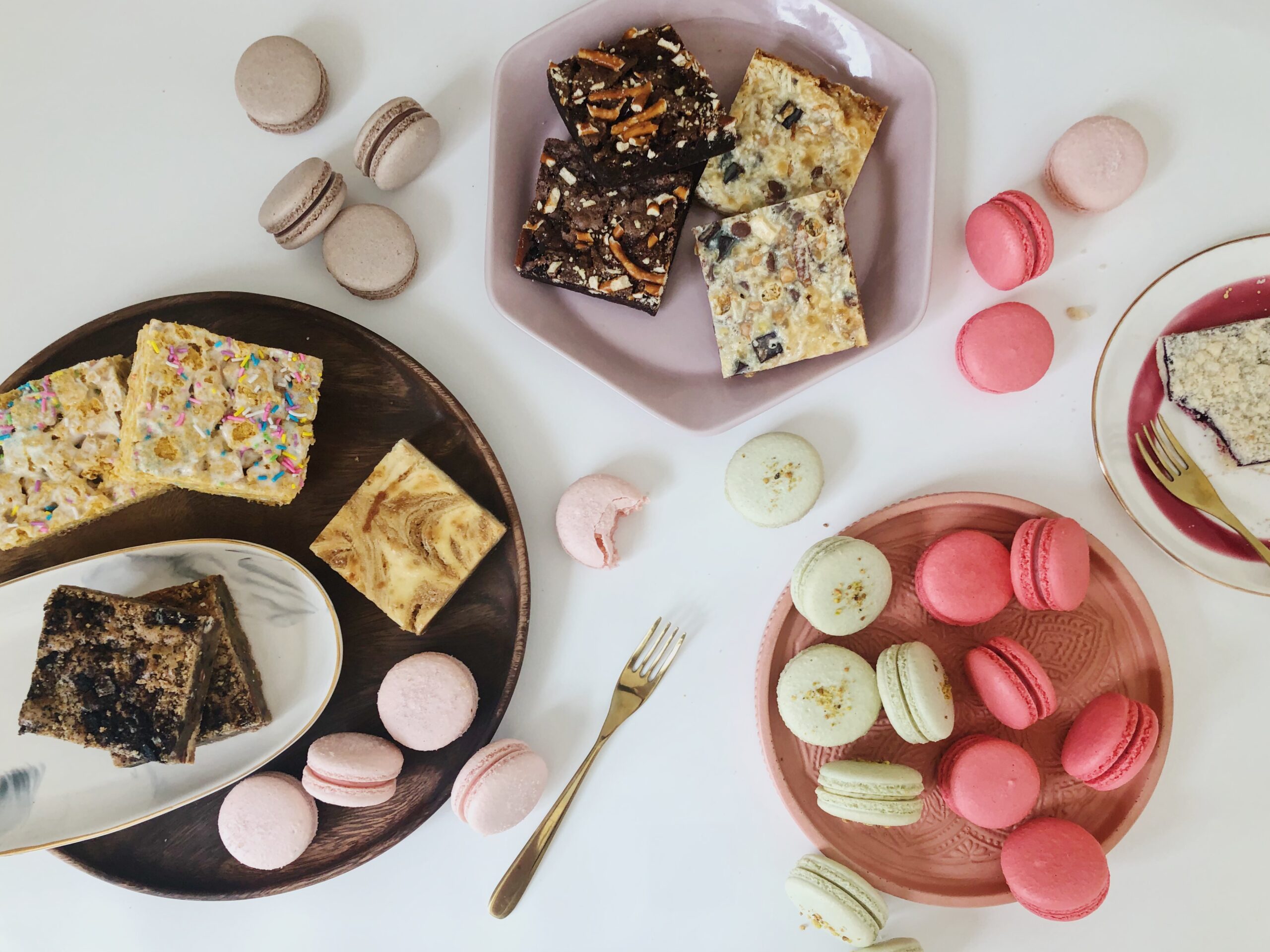 There's no greater sensory experience than entering a high-end bakery and taking in the sights, sounds, and smells of the indulgent ambiance and decadent dessert selection behind the glass display. Each confection, exquisitely designed, radiates a warm, opulent aroma which fills the entire space.
While Calgary might not be known for its fine bakeshops and patisseries, the prairie city has a hidden gold mine of luxurious bakeries, chocolatiers, and dessert shops that tempt our sweet tooth and easily impress us with rich flavours.
These treats delight, from birthdays to anniversaries to postponed, condensed weddings to sweet little moments that fill your day with joy. If 2020 has taught us anything, it's that life is short, celebrate while you can, and embrace the magic that any given memory can bring.
So get ready to treat yourself and elevate any occasion with cream puffs, speciality doughnuts, macarons, tarts, pies, you name it. Here are the crème de la crème dessert shops that Calgary has to offer.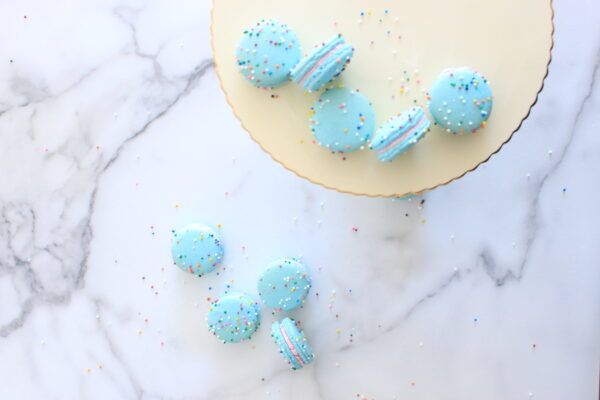 From its vibrant colour palette to Parisian music to its curated selection of Canadian homewares to the presentation of the macarons, this classic yet modern French macaron shop aims to please, giving everyone who enters that ooh la la satisfaction.
Must try: Its take on salted caramel (made with salt hand-harvested on the Brittany coast) macarons will always be a safe yet satisfying choice. If you're interested in tasty adventure, Ollia's chèvre apricot is a savoury, unexpected delight made with soft goat cheese and organic dried apricots.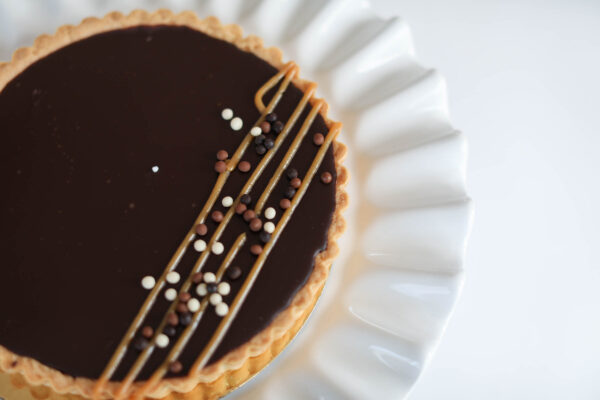 Introduced to Calgary 11 years ago, Yum Bakery is a proud family-run business. To this day Yum produces all of its delicacies from scratch with no additives or preservatives. With the help of the owner's seven children, the bakery started out humbly in the Calgary Farmers Market and has since expanded to its bright, beautiful bistro location on 17th Avenue. Here you can enjoy brunch or lunch accompanied by house-made croissants, artisan breads, and scones, capped off with a slice of one of deliciously rich cakes, or pie that has been freshly baked that morning.
Must try: Carrot cake and salted caramel chocolate tart. You'll likely have a "Joey doesn't share" moment when your server brings two spoons.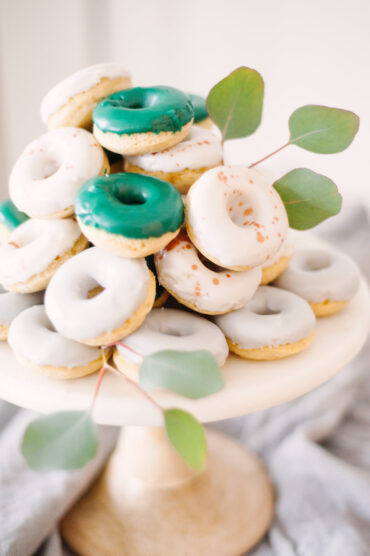 Indulge in your favourite. old-fashioned classics reinvented in a trendy way. Owner/operater Vicki Manness started Pretty Sweet when she was 20. Three years ago, she finally settled on a bricks-and-mortar location and hired her first staff to help her grow the brand and create a bright, bustling bakeshop known for traditional buttercream cakes, baked doughnuts, and wildly creative sugar cookies—cue the throwback '90s girlfriend and boyfriend cookies.
Must try: Try the doughnuts, which are baked instead of fried, and you can't go wrong with the addictive birthday cake cookie sandwich.
Holy Cow! This high-end boutique gelatory is new to the city and already making a splash with specialty ice cream and doughnut varieties. The name is a tongue-in-cheek reference to its renowned gelonut because, as it turns out, the hole in the middle of a doughnut is perfect for a scoop of ice cream. The key to Holy Cow's success is the freshness—the ice cream is spun right in front of your eyes. Choose from signature flavours such as salted caramel peanut butter, sour cherry white chocolate, and espresso cherry stout, but Holy Cow's cult-like following is for the doughnuts, which are made with a sourdough base. The boutique rotates through flavours daily, typically selling out before noon.
Must try: The lemon meringue doughnut, filled with lemon curd and topped with a torched meringue. The gelonut is also an experience you must try at least once.
You can always recognize a Crave cupcake by its famous thick buttercream icing and succulent chocolate cake. With over six locations, this cupcake shop was started by two sisters from High River in 2004, using their grandmother's chocolate cake recipe and mother's secret buttercream icing. The bakery offers mini and regular-sized cupcakes, with gluten-free and vegan options, along with a variety of cakes, cookies, and the notorious holiday baking box.
Must try: Begin with one of the cupcakes from the classic original collection. Try crave-o-licious, chocolate cake crowned with blue vanilla buttercream, or red velvet, featuring creamy cream cheese frosting.
If your wanderlust is overwhelming you, Sucre Patisserie & Café is the perfect Parisian hideaway in the heart of Calgary. It was founded by Yin Sung, a third-generation baker, who creates beautiful desserts that have depth but are not overwhelmingly sweet. Popular menu items include her light and fluffy mango coconut , a three-layer vanilla chiffon cake with mango compote topped with fresh mango and coconut mousse; almond croissants; famous vanilla lattes made with Madagascar vanilla bean paste; and caramel latte made with housemade caramel.
Must try: Its three-layer chocolate obsession cake is near perfection, with dark chocolate ganache, dark chocolate cream, milk chocolate mousse, and the thinnest layer of house-made salted caramel.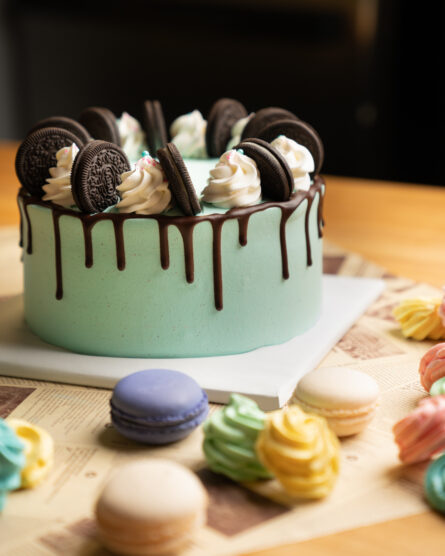 This bakery blends Japanese, Korean, and European influences. It is best known for soft, buttery, melt-in-your-mouth Danish pastries, such as its Italian-styled tiramisu croissant, or strawberry and cream cheese or sweet potato Danishes. Other hits are its Korean-styled chestnut bread, French brioche, Japanese mochi, and a take on the famous Asian sweet red bean bun.
Must try: The irresistible soft strawberry cakes. This recipe has been perfected by the head chef over many years, giving it the perfect creamy taste and texture.
Who doesn't love a smooth, velvety cream puff? This bakery producing luxury cream puffs was created by Carly Hamilton, a culinary and pastry chef trained at Le Cordon Bleu in London. She also worked at a Michelin-starred restaurant there, where one of her daily tasks was to create new creative, high-end varieties of cream puffs. Back in Canada, she began recipe testing and baking puffs, starting with pumpkin spice, for friends and family, which eventually led her to start her own venture. Every cream puff is baked fresh daily and filled with a small-batch pastry cream in a variety of seasonal and modern flavours.
Must try: The signature collection of cream puffs are all worth a try, but crème brûlée and salted caramel are most renowned.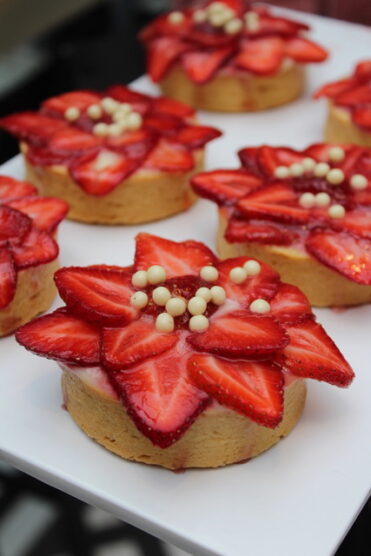 Alforno was born in the basement of a restaurant to supply Teatro Group with freshly baked bread from burger buns to baguettes. Once the operators landed a cozy coffee shop and bakery, they expanded offerings to include pastries such as matcha and white chocolate mousse entremets, handcrafted chocolate bonbons, and the famous tiramisu, a nod to their Italian heritage and the Berloni family recipe. If savoury is more your forte, the pasta dishes and oven-baked pizzas are to die for.
Must try: For those sweet fiends out there, Alforno is notorious for fresh fruit tarts, rotating seasonal soft serve, chocolate ganache cake, and exquisite salted caramel cheesecake.
_______
Never miss a story. Sign up for NUVO's weekly newsletter here.