Staying at Sorrel River Ranch in Moab, Utah.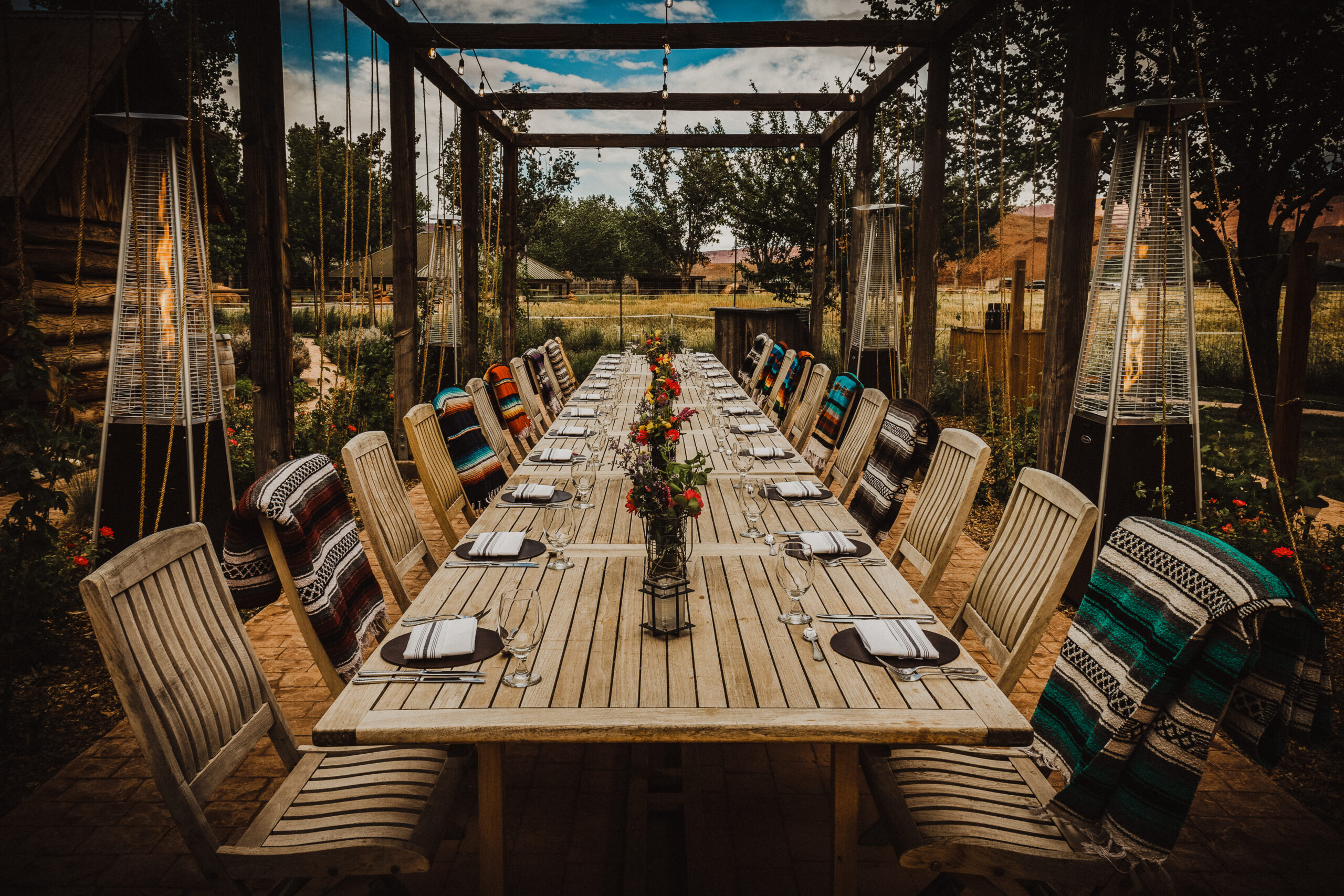 It's 5 a.m. and the air stings like needles on my face. I'm sitting outside my lodge at Moab's Sorrel River Ranch, watching the sky lighten in gradient fluidity. From inky blackness to the pinkest purples to bright blue, the sky wakes up slowly, and then, very suddenly. The face of a mountain materializes, and the Colorado River winds through the desert below.
The first thing I noticed about Moab is the colours: how red the mountains look in the shade and how they burst into orange when the sun hits their face at the right angle. The land's terrain is a paradox of evocations. It is strikingly prehistoric—the footprints of roaming dinosaurs and native petroglyphs are preserved in stone across the state's national parks. Mementos of an ancient existence. And yet, with its vividly red soil and vast expanses, the place seems removed from this planet entirely.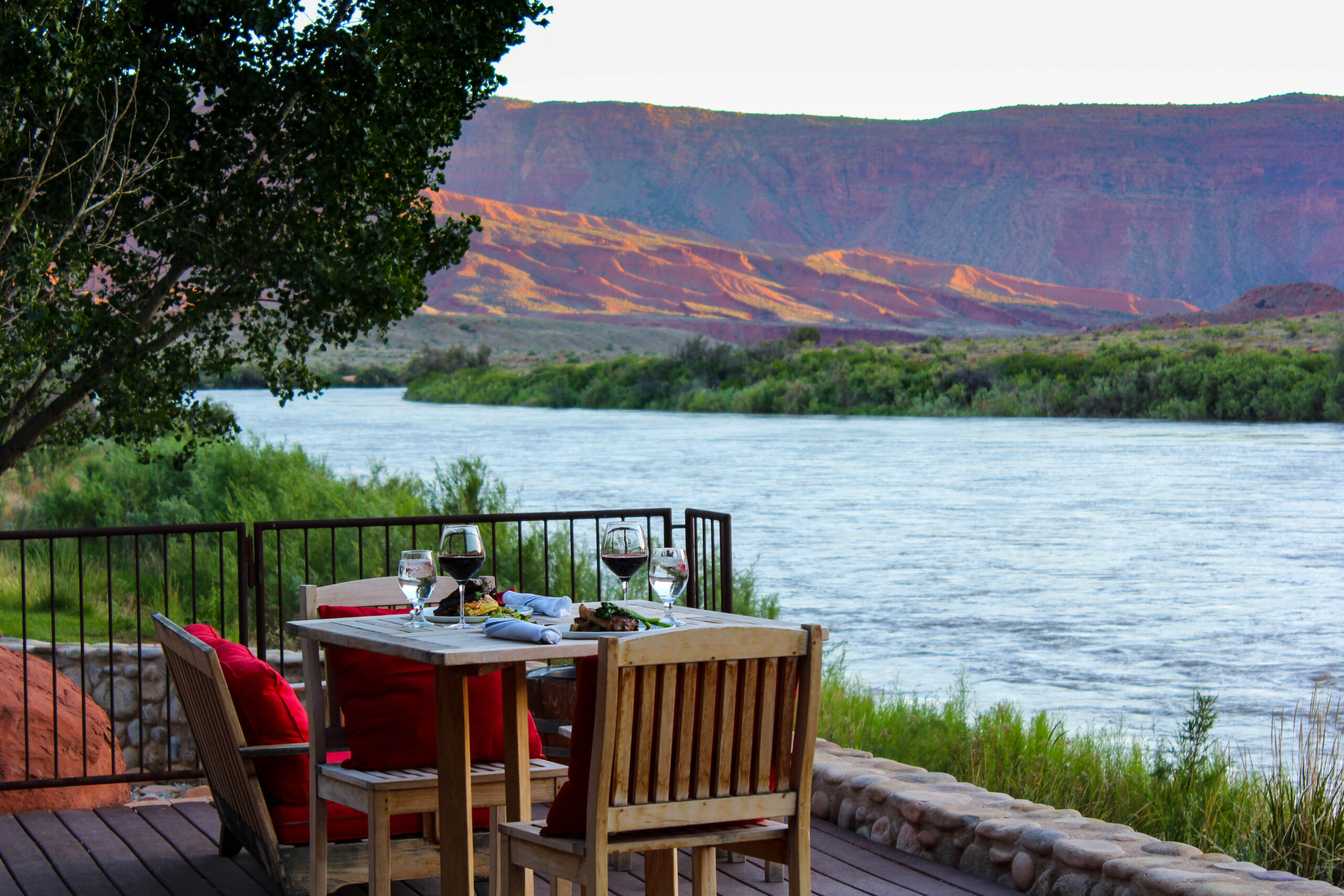 That dramatic sense of place is why so many films are shot in the area, Tom, my tour guide, explains as we drive through the red-rust landscape dotted with juniper shrubs. From the Wild Wild West ethos exuded in films like 2013's The Lone Ranger or the otherworldly alien planet depicted in 1999's Galaxy Quest, Moab's landscape is a central character.
It's easy to imagine, as our Jeep bumps up and down through the rocks and ridges off-road, that I'm really on a rover traversing Mars. Or later, as I'm riding horseback on a mare provided by the ranch, that I'm really a lone adventurer journeying through the Old West.
After my days of adventuring, I settle back in my lodge, a sanctuary of luxury that blends with the unknowable wildness of its setting. A deep-tissue massage at the on-site spa is followed by a dinner at the River Grill, a farm-to-table restaurant with much of its ingredients sourced from the resort's ever-evolving gardens. Back on my porch, I watch the reverse of this morning's show: the sky slowly shuts its eyes, and the blackness of night is dotted by magnificent constellations. I sink into my imagination as I decide where I want to transport myself to tonight: an alien planet or a cowboy dream?