David Shrigley and Maison Ruinart Transforms an Esteemed Champagne into Art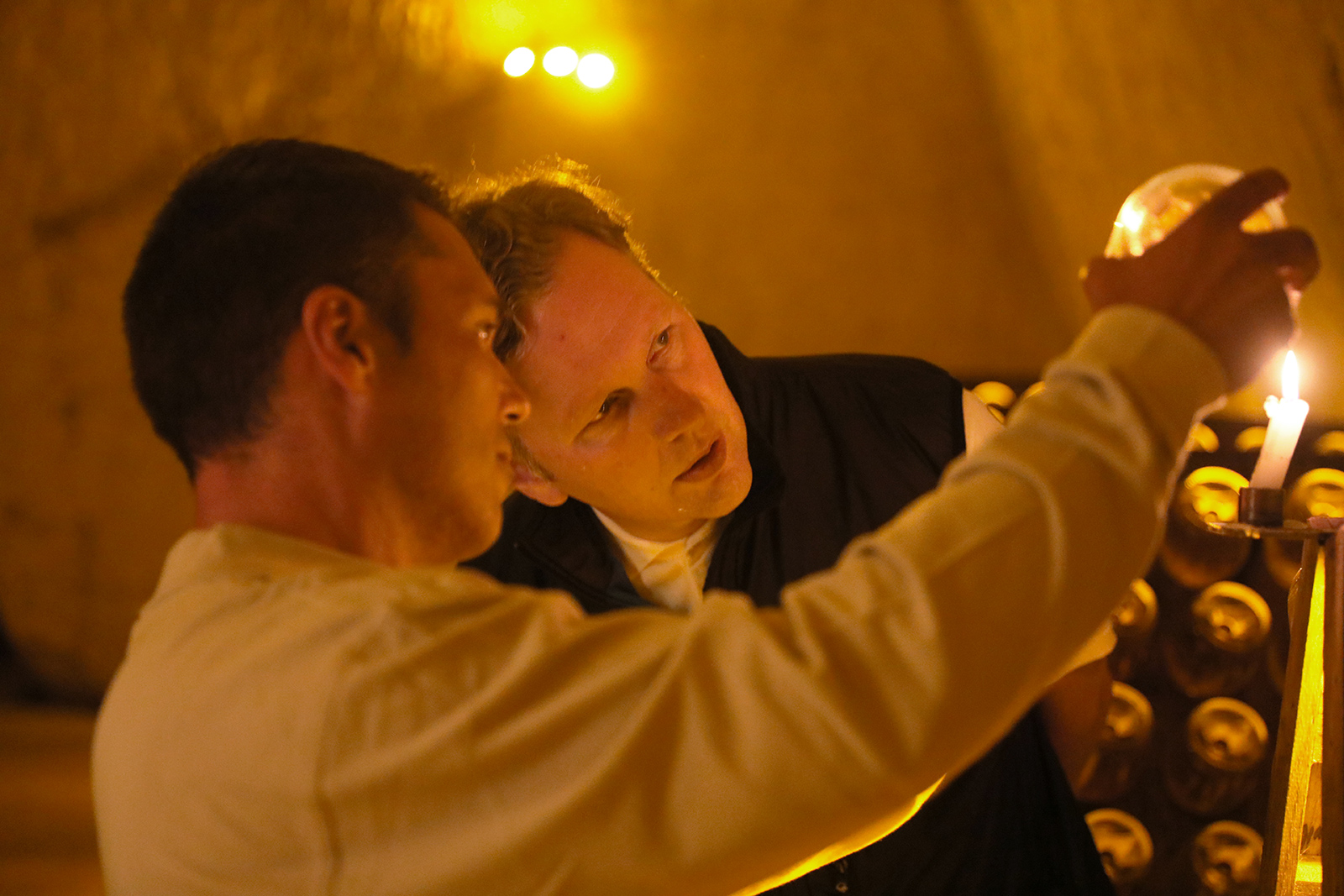 Each year since 1896, Maison Ruinart—the world's oldest champagne house—has offered an artist carte blanche to translate the storied world of Ruinart into artwork. With his specific brand of irony and satirical wit, British creative David Shrigley was chosen as Ruinart's 2020 artist-in-residence to place his irreverent eye onto the maison, creating a line of 36 drawings and acrylics as well as three neons, two ceramics, and one door. To immerse himself in the world of Ruinart's wine, Shrigley spent time wandering the vineyards and cellars of Champagne, observing the methods and idiosyncrasies of labourers in the fields, and—importantly—drinking some champagne.
The result is a collection of singularly unique, ironic, and humorous sketches on the 291-year-old maison's heritage and savoir-faire: wine bottles jumbled across the page with the words, "Each bottle is the same and each bottle is different"; a close-up of a bottle label that says, "You can judge the bottle by the label. Totally fine to do this. Makes sense"; a robot holding a bunch of grapes with the caption, "Picking the grapes: robots cannot do it." The work is abstract and yet singularly specific, such is the allure of Shrigley's work.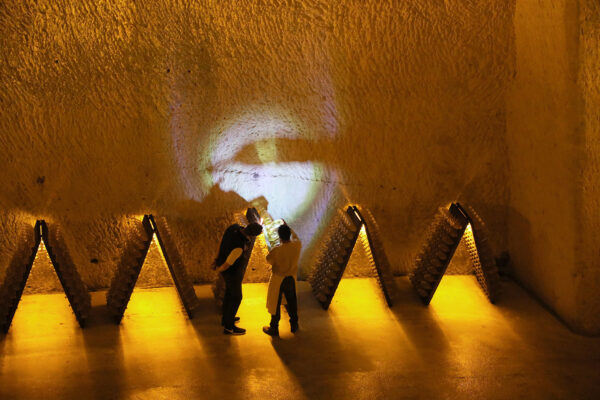 Beyond the drawings, Shrigley also made his mark inside the crayères, the labyrinth-like chalk cellars. He carved crude (by his own description) drawings into the soft clay walls—including a broken wine bottle, a dinosaur, and a washing machine—adding to the existing graffiti amassed on the walls over the years.
Through his pieces, Shrigley invites the viewer into the hidden life behind the world of winemaking, paying homage to the natural elements involved in the process: the worms, soil, rain, sun, bugs, birds. All are connected and all are present in the delicate balance of either enhancing the product or destroying it. Resting in this fragility and cyclical nature of production is the metaphor of existence that Shrigley shapes with his comical yet profound narrative.