The Woman with a Velvet Voice, Celeste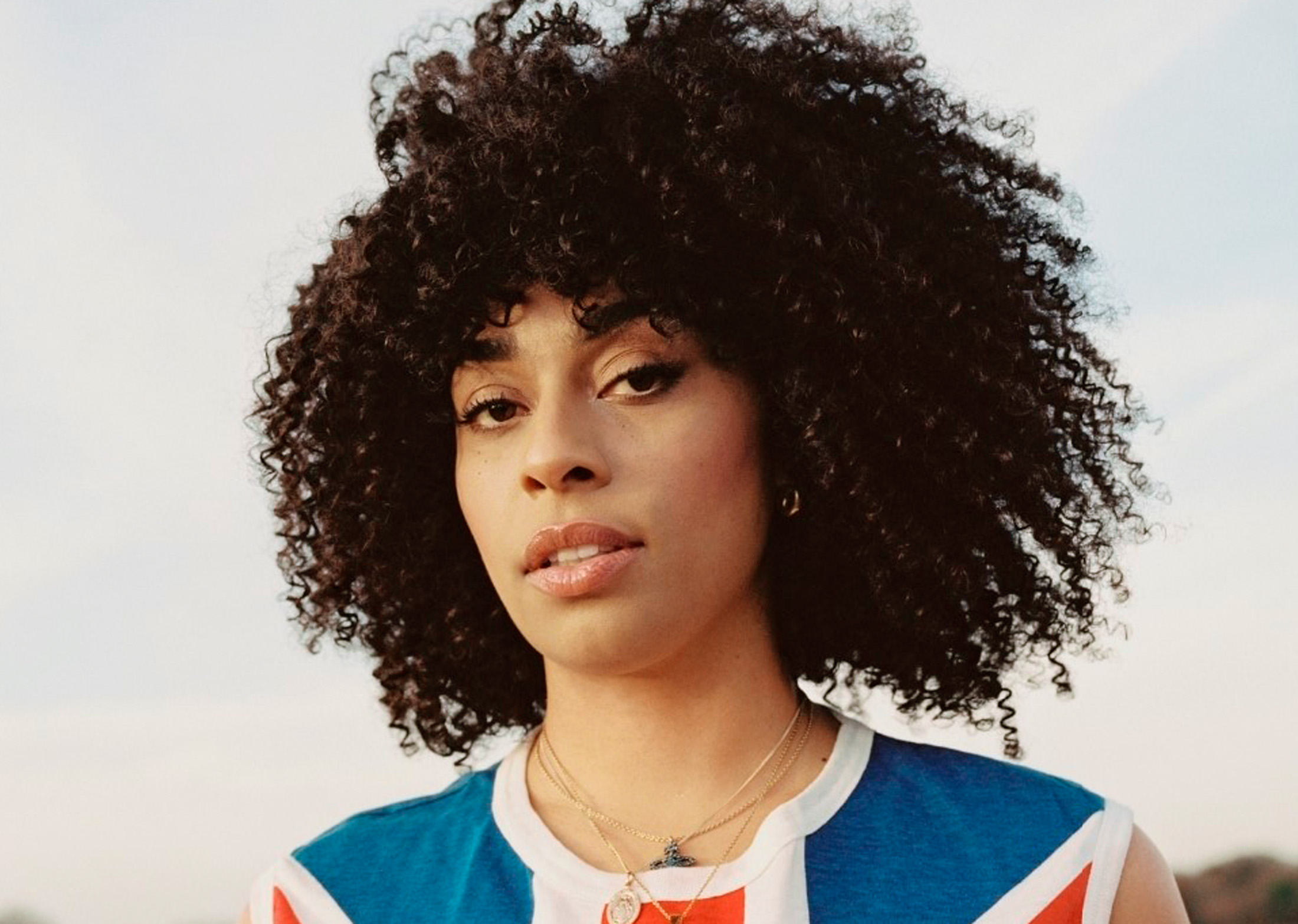 If the past had a voice, it would sound like Celeste's. With a cadence that moves fluidly between mournful and hopeful, her musicality evokes an aching nostalgia for an undefined time. The sultry notes of Amy Winehouse and the soul of Aretha Franklin meet in the velvet of her voice.
Born Celeste Waite in Los Angeles, the jazz singer, who now performs under her first name, moved to the United Kingdom at the age of two with her British mother, after a split with her Jamaican father. Celeste's speaking voice is a soft one, with a British accent that betrays nothing of her American birthplace. Her affinity for the blues, too, is not a result of her American roots, she assures. "[Jazz] music was popular with my nan and granddad's generation [in the U.K.]," she says. "They were the ones to expose me to that music from a young age."
Growing up, Celeste would listen to the likes of Frank Sinatra or the Supremes with her grandparents, unaware of who the artists exactly were. "I was a kid that was happy to listen," she recalls, while her grandparents "danced around the house." As she discovered her musical talents, she discovered a pull towards jazz, the music of her childhood, which provided a natural backdrop for her voice.
The sultry notes of Amy Winehouse and the soul of Aretha Franklin meet in the velvet of her voice.
Indeed, Celeste's voice in "Lately", the soulful eponymous track of her debut EP released earlier this year, would not seem amiss in a '60s-era jazz club, amid a smoky haze, well-dressed patrons sipping and swaying. Yet, at 24, the London-based singer is part of a modern jazz resurgence, a revival of the blues with contemporary feeling. "Younger people are enjoying it [jazz] again," she says. "It's been encouraging people to make more of that music and push it out there."
Her songs, undeniably jazz, also carry elements of R&B, with produced beats and even hip-hop vibes in the case of "Summer", which features East London rapper Jeshi. Such genre fluidity is perhaps indicative of the current musical paradigm shift, where artists are no longer tied to a style of music. These new ventures are paving the way for the seemingly boundless future of music. "There's so many different sorts of music that I listen to, that influence me in ways I don't expect. I might be listening to one heavy metal song or some heavy rap song," she says on her musical process. "In the studio, you can create a space to experiment."
The one thread that runs constant, however, is the act of authentic expression through songwriting. "That's a real art form," Celeste claims. "That's the most important thing to me when I'm creating … It has to sound real for me." Her lyrical honesty is present throughout each song, whether it's "Father's Son", a vulnerable reflection on her complex relationship with her father, who died when she was 16, or "Strange", with vocals full of longing and heartache.
Celeste's international journey continues for the rest of this year and into next, with a string of tour dates around the world, including as a supporting act for Michael Kiwanuka.
________
Never miss a story. Sign up for NUVO's weekly newsletter here.