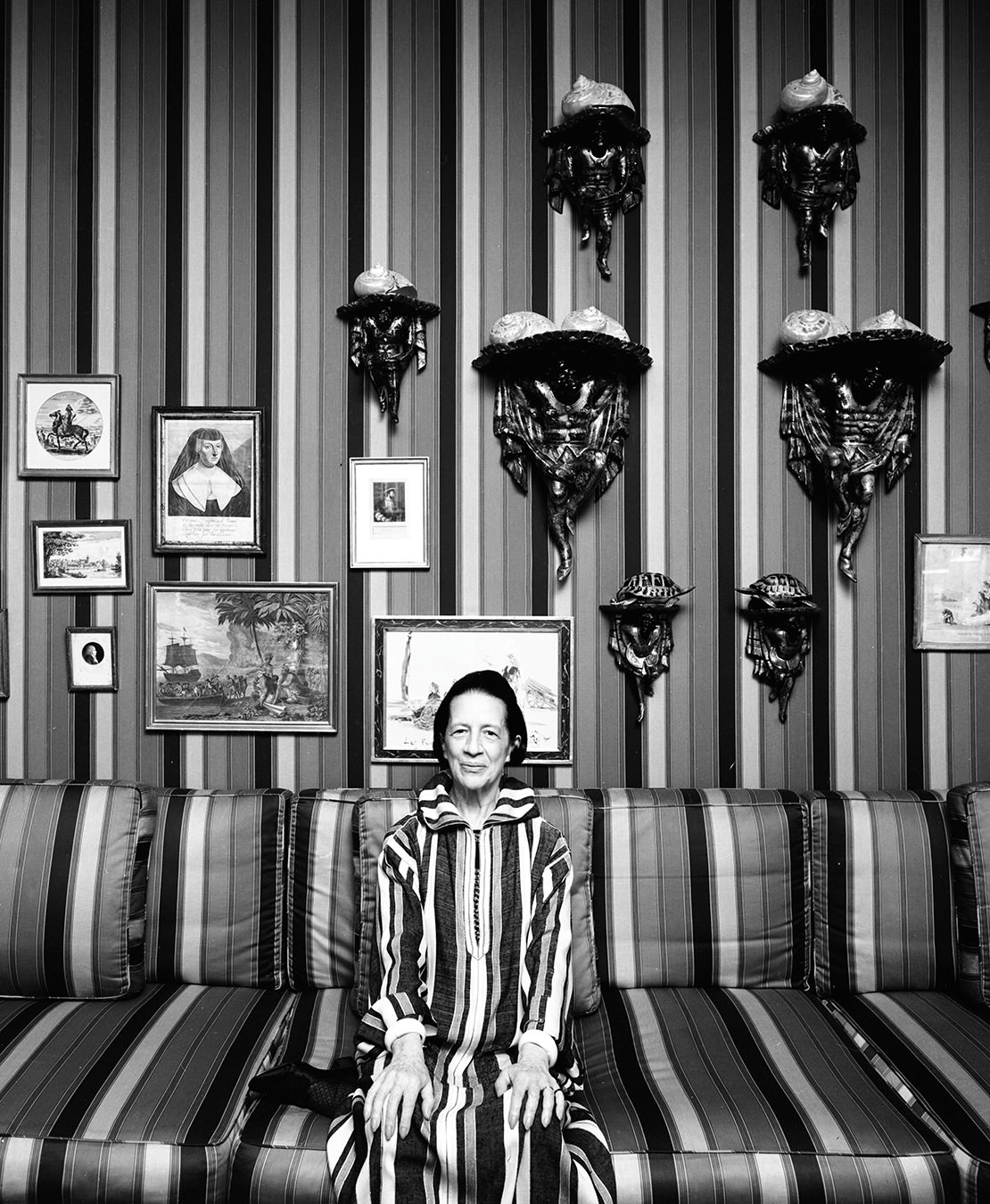 With a career spanning almost four decades, fashion editor Diana Vreeland was a style icon of the 20th century. (Renowned photographer Richard Avedon said she invented the fashion editor.) The recently released book Diana Vreeland: The Eye Has to Travel by Lisa Immordino Vreeland is a visual trek through the icon's career. (Immordino Vreeland also produced and directed a documentary film of the same name. Currently touring film festivals, it is set for wide release in spring 2012.)
In the mid-1930s, with no formal education or experience, Diana Vreeland (who died in 1989) became a columnist at Harper's Bazaar and eventually rose to the position of fashion editor, a post she held for more than 20 years. She took over as editor-in-chief of American Vogue during its golden era in the 1960s. From there, she moved on to the Metropolitan Museum of Art, where she turned previously lacklustre exhibitions at the Costume Institute into successful must-sees.
Immordino married Vreeland's grandson after Vreeland died in 1989. "I really didn't get to know her until I went through those magazines … You see her influence and voice in the pages of the magazine," she says.
Vreeland was famous for her one-liners, and was immortalized in the 1957 film Funny Face as magazine editor Maggie Prescott played by Kay Thompson, although she is reported to have said, "This is not to be discussed," as she left the movie's premiere.
The book's title comes from the forward of Vreeland's book, Allure. In it, Vreeland said "the eye has to travel". Immordino Vreeland says, "What she's saying is, it's not the eye—it's the mind, the imagination, that must travel."
Photo by Arnold Newman, 1974/Courtesy of Getty Images.