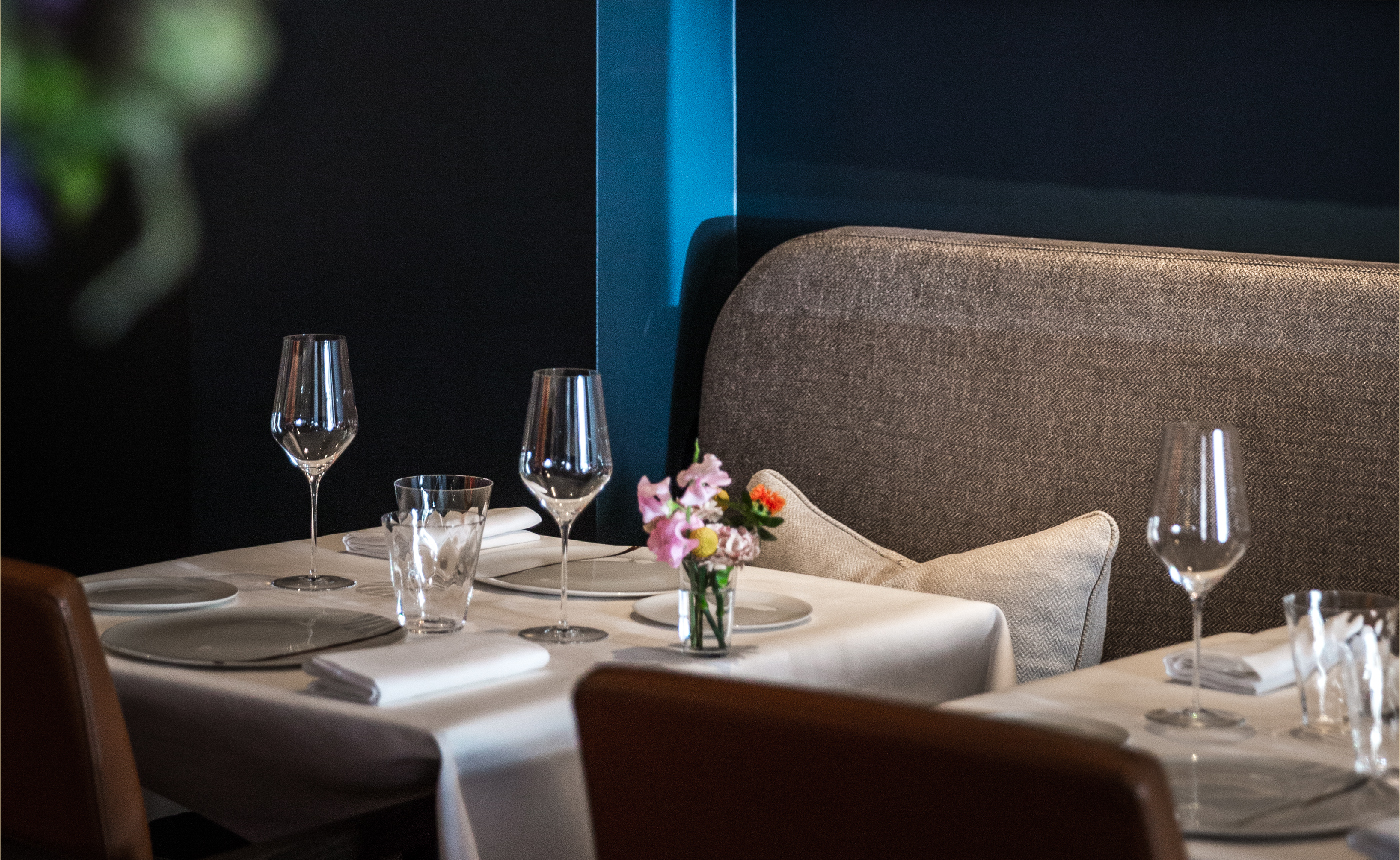 The Canadian Chef-sommelier Duo Behind Michelin-star Restaurant Comice
Meet Noam Gedalof and Etheliya Hananova.
You don't go to Comice just to eat—you go to be taken care of. Chef Noam Gedalof and sommelier Etheliya Hananova, the husband-and-wife team behind the one-Michelin-star restaurant in Paris's 16th arrondissement, arrived in the city a decade ago by way of the Montreal dining scene and, notably, Thomas Keller's French Laundry. They came to work, explore, and discover, without any set plan, but a couple of years together at Le Sergent Recruteur on Île Saint-Louis enabled them to build up a network of producers and settle into Parisian life before deciding to open Comice. "We felt we had something to contribute to the scene here," Gedalof says. "We had an idea of a way to marry French fine dining and French products with the kind of service and restauration that we had learned in Canada and the United States, which was warm, welcoming, and friendly. To do something refined, not casual, but very comfortable."
Gedalof's cuisine is firmly rooted in French classics (roasted venison with polenta, cabbage, and a crème fraîche and dill sauce on the winter menu or the ever-popular Comice take on a classic chocolate soufflé) but emphasizes acidity and freshness to bring a brightness to the traditionally rich cuisine. "We love this type of food, but you have to work on balance, maybe in the form of citrus or herbs, especially across a multicourse menu," he says.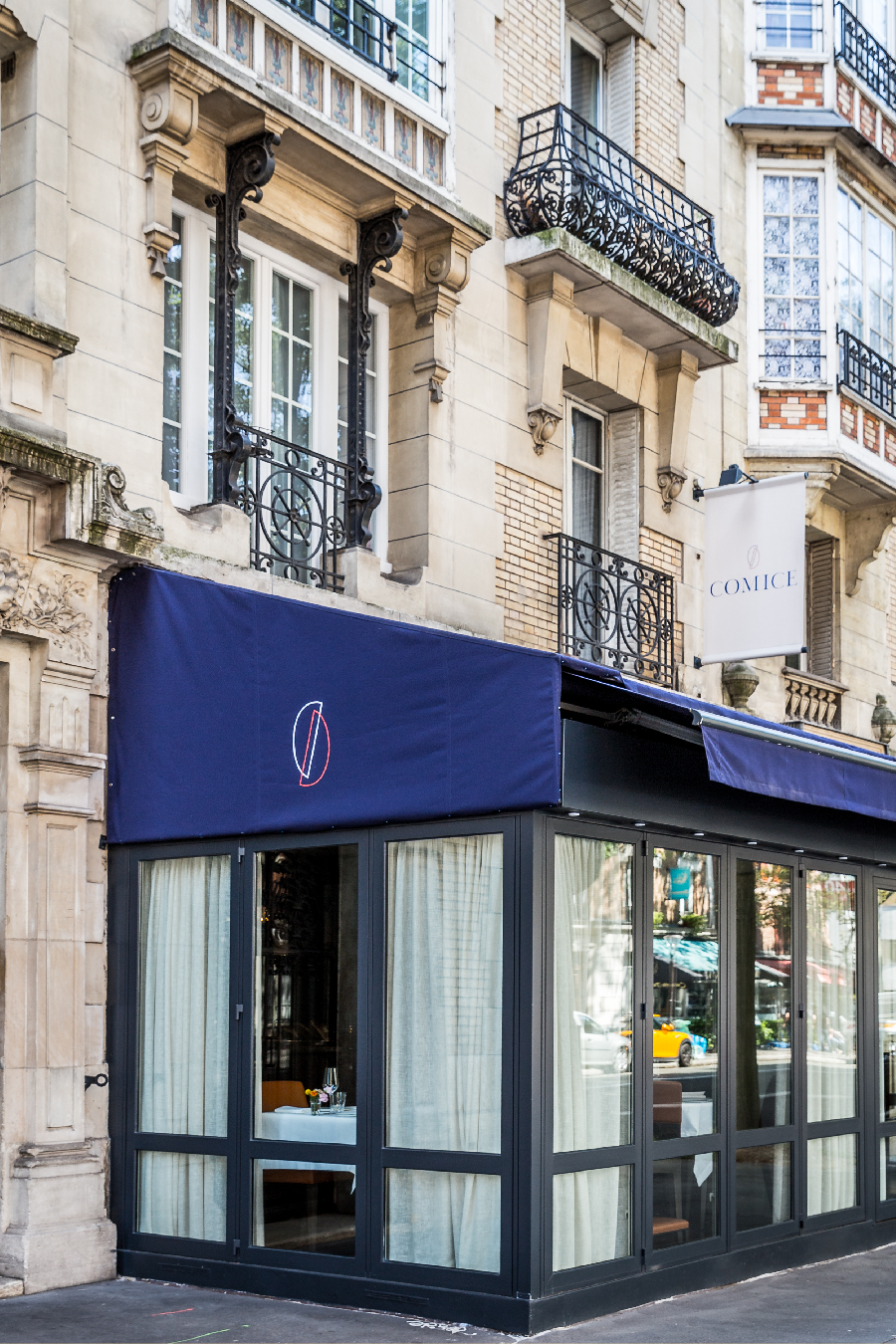 After launching with an à la carte and set menu, the pair decided to focus on a simple choice of two set menus, either four or five courses, with or without wine pairing. "I'm avoiding the words 'tasting menu' because we don't do 10 or 20 small plates," Gedalof says. "We work in the context of a traditional French gastronomical meal, which is four or five courses, real plates of food, that take the diner on a kind of culinary voyage. And the nice thing about the menu is that you don't really have to make any choices. There's a little flexibility, and we don't impose anything, but essentially you walk in the door, and we take care of you from there, which is really the ultimate luxury."
Offering five courses means there isn't room to hold onto many signature plates, but the handmade shellfish tagliatelle with a buttery, citrusy sauce from Comice's à la carte days continues to make an appearance when the time is right. As a product-driven menu, dishes change organically and in tune with the seasons—it may be every couple of weeks or sometimes every two to three months. "We're not changing the menu every few days so that it's something new," Hananova says. "We have a really nice rhythm where dishes will have a chance to deepen and evolve over time. Maybe a different garnish will be added because suddenly an ingredient has come into season." Her wine selection, which champions small, often organic and biodynamic producers, also changes in harmony with Gedalof's cuisine. "When the truffles are in season, for example, I get to use some quirkier, funkier wines, because that works with the intense flavours. But it's all very organic. It's not like, let's make it flashy and change it up."
Not wanting to follow the crowd to east Paris, where most restaurants were congregating in the ultrahip 11th arrondissement, the pair looked to the west of the city and found a small restaurant in the 16th where they could welcome guests "into what we imagined would be a very nice version of our home," Gedalof continues. The deep-blue walls provided the starting point for Hananova's vision of the restaurant. The repurposed antique farm table was placed centre stage to divide the room in two, giving diners privacy on each side and staff enough space to smoothly orchestrate the dinner service behind them. A wide horizontal mirror on one wall was cleverly chosen to reflect the restaurant's artwork on the other: a forest scene by Canadian painter Peter Hoffer, who Hananova commissioned for Comice after discovering his work during the early days of her career. "He was one of the artists that was hanging in the restaurant where I was working in Montreal, and I remember thinking back then, one day, somehow, some way, I want a Peter Hoffer painting."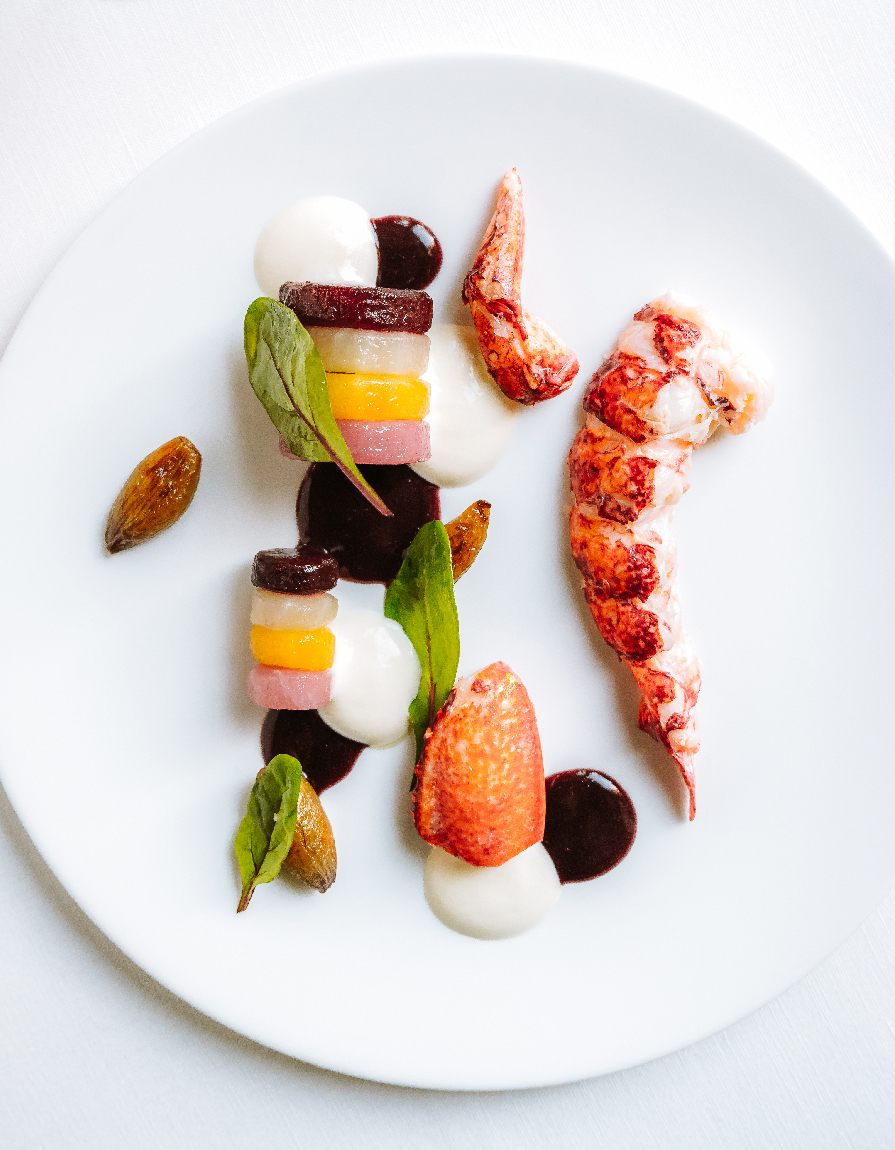 Just eight days after opening, when other restaurants would still be finding their feet, Comice received its first Michelin inspection. Four months later came the phone call announcing that the restaurant would be awarded its first star, which it retains six years later. While Hananova and Gedalof weren't searching for external validation, the star was welcome and certainly helped put the restaurant on the map, particularly for North American travellers. "We were definitely aiming to be a Michelin-star-level restaurant, but it wasn't like, 'What kind of restaurant can we make so that it impresses someone?' The restaurant is very much an expression of ourselves, of who we are and what we like to do," Gedalof says. "We're not clamouring to get recognized by lists. That's never been the driving force for us," Hananova agrees. "We just wanted to do our job well, and we feel really happy to be doing our thing on a daily basis."
The balance and harmony Gedalof and Hananova so often talk about when describing the cuisine and guest experience is a philosophy they have now applied to Comice on every level. After trying out a lunch and weekend service, the restaurant is now open Monday to Friday evenings, and only for one sitting. It seems like a dream schedule that few restaurants seem to achieve, or want to, but for Hananova and Gedalof, stepping away from the restaurant to carve out time for themselves and allowing the team to do the same has actually pushed the quality at Comice higher, without pushing harder. "It just makes it a lot more humane and enjoyable," Hananova says. "And it's actually helped us to do a better job in the evening. We focus on developing quality, not quantity. What we really aim for is that guests leave almost not knowing which part they liked the most, because it all just felt really good."