The New Crop of Self-Tanners
Next-gen glow-inducing elixirs.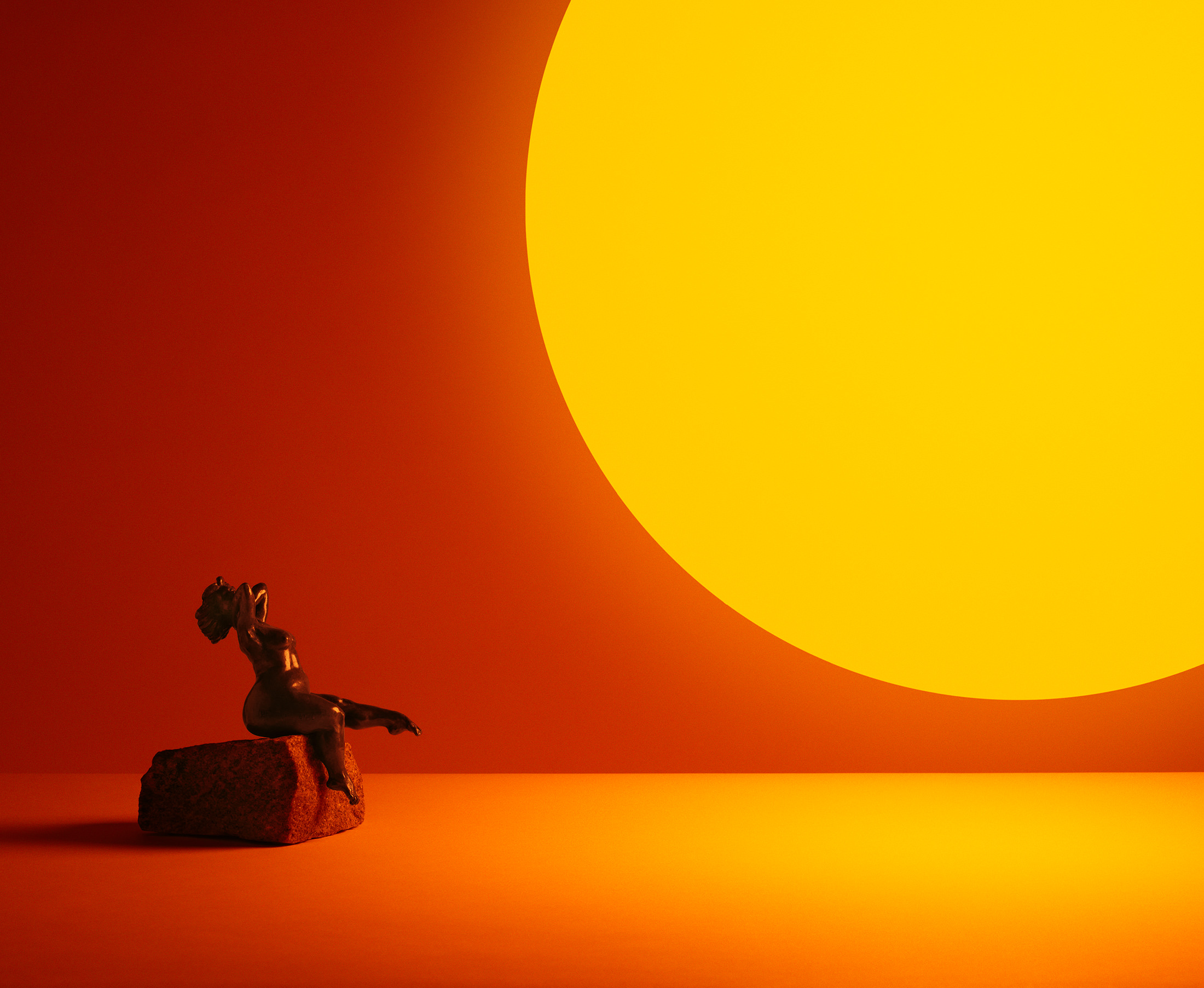 Getting a tan by spending hours in the sun might have seemed healthy in the 1970s, but these days the term "healthy tan" is more likely to refer to the antioxidants and plant extracts in your self-tanning lotion. As science—and anyone who lived through the '70s—will tell you, basking in the glow of ultraviolet light can age you faster than fate intended and make you a candidate for skin cancer. Today's enlightened, health-minded sybarites would rather reach for glow-inducing elixirs that mimic the blazing orb's effects minus the risk of UV damage. Flaunting beautifully bronzed limbs tinted by self-tanner and being coated in a protective veil of SPF 60 cream at the beach: it's the modern—and healthy—way to glow.
The shift to more conscious sun worshipping has created a booming market—in Canada especially. Market research firm NPD Group estimates that almost 40 per cent of the $23-million prestige sun-care market in this country can be attributed to self-tanners. Sales of creams, lotions, and sprays often spike during the months of May and June (right in sync with the arrival of body-baring apparel), and demand is only going up. Transparency Market Research predicts that the worldwide market for sun-less tanning products will be worth an astounding $5.5-billion (U.S.) by 2026.
The shift to more conscious sun worshipping has created a booming market—in Canada especially.
Generation W (wellness) has been quick to embrace this alt-tan movement now that sunless formulas have evolved to a new level of performance, driven by everything from botanical breakthroughs to high-tech formats. The sci-fi orange streaks and chemical air associated with self-tanners of yore? Thankfully in the past, says Jessica Richards, founder and CEO of Shen Beauty, a boutique in Brooklyn, who also heads up beauty and wellness buying for Free People. In her estimation—from countless hours spent sampling—she says formulas have "100 per cent improved" and notes the latest iterations, do far more than tint—they also tone, tighten, lift, and hydrate. "I see all products trying to absorb other benefits as a huge shift in the way women buy."
For proof, look no further than the new crop of self-tanners for your face, which double as heavy-hitting skin care. St. Tropez, for example, has Self Tan Express Bronzing Face Sheet Masks infused with plumping hyaluronic acid and dihydroxyacetone (otherwise known as DHA, the ingredient that reacts with amino acids in the upper layer of your skin to produce a darker hue). The thin, saturated mask can be worn for five to 15 minutes—depending on your preferred bronzing level—and "feels like a relaxing facial," says Sophie Evans, the brand's skin-finishing expert. Keeping a stash on hand can help combat the fading effects on your tan of frequent face washing and exfoliating. Or touch up with the brand's just-launched Self Tan Purity Bronzing Water Face Mist, a clear mist inspired by Korean "beauty waters" that locks in hydration, fights complexion-dulling free radical damage, and can be spritzed under or over makeup. "Beauty routines have become a multistep process," says Evans. "Why not incorporate self-tanner if it doubles as a moisturizer?" Especially if the end result is "glowing skin in a shorter time."
Wrinkles often fall high on the priority list of skin-care concerns, and even those can be taken care of while seeking a golden visage. Vita Liberata's Self Tanning Anti Age Serum combines firming peptides to stimulate collagen production with the brand's signature DHA, derived from organic sugar beets. Founder Alyson Hogg says her company (which is on track to make $45-million in the next five years) "has always been a skin-care brand with tanning benefits." In an era when beauty labels are closely scrutinized for chemicals, Hogg says that having a plant-based approach "is now more relevant than ever—consumers want to know that what they're putting on their body is also good for them." Richards agrees, noting, "There is a huge demand for 'clean' self-tanner."
The sci-fi orange streaks and chemical air associated with self-tanners of yore? Thankfully in the past.
This mantra applies below the neck as well. Body-bronzing formulas are increasingly boasting botanicals and textures that allow for speedy applications. "No one has any time anymore," Richards says emphatically. "I think people want everything and anything to be as fast as possible." Busy, over-scheduled types will appreciate Coola's Organic Sunless Tan Dry Oil Mist, a paraben-free blend of DHA, restorative argan oil, vitamin C, and camomile extract that functions like a dry body oil to sink into limbs without leaving any sticky residue. (Just hold the bottle a few inches away, mist, and then massage in; the oil is absorbed within minutes and fully develops into a golden hue in two to four hours.) Or consider Luna Bronze's Eclipse Tanning Mousse, of which Richards is a fan. "It speaks to a minimalist way of tanning," she says of airy foam that spreads easily and is made from up to 99 per cent natural and organic ingredients, including lemon myrtle, orange blossom, and mandarin essential oils to impart a fresh, energizing scent to skin. To ensure an even application, Richards recommends dry brushing beforehand—gently exfoliating with a bristle brush, focusing on the elbows and knees, so the product "absorbs evenly into the skin."
With all the different textures, it can be hard to know where to start. Well-informed beauty enthusiasts will do well to match the consistency of their self-tanner to their skin type. "If you have very dry skin, you will love an oil," says Evans. "Mousses are great for most skin types," she explains, but points out that they may not last quite as long as thicker formulas. Gels can be great for those with oily skin, and lotions are ideal for skin that's prone to dry spells and for when you need "a long-lasting tan."
But what if you don't want a deep tan—but something far subtler that enhances your natural complexion and requires little to no commitment? Look to tanning drops, which can be mixed into your regular day or night cream for a custom-fit result. Clarins' Radiance-Plus Golden Glow Booster is one such elixir that's infused with DHA and soothing aloe vera to produce a low-key tan that intensifies depending on the number of drops used. It can be reapplied every day until the desired colour is obtained; when application stops, the tan gradually fades. For those who can't be bothered with mixing, Tan-Luxe Sleep Oil Rejuvenating Miracle tanning oil is a carefree one-and-done solution. After cleansing at night, massage in six to 10 drops of the raspberry seed oil–rich tanning fluid, which doubles as a luxurious facial oil (and is transparent so it won't stain your linens). Then turn out the lights, and by morning you'll sail out of bed with a well-rested, radiant complexion. What a dream.
_________
Never miss a story. Sign up for NUVO's weekly newsletter.