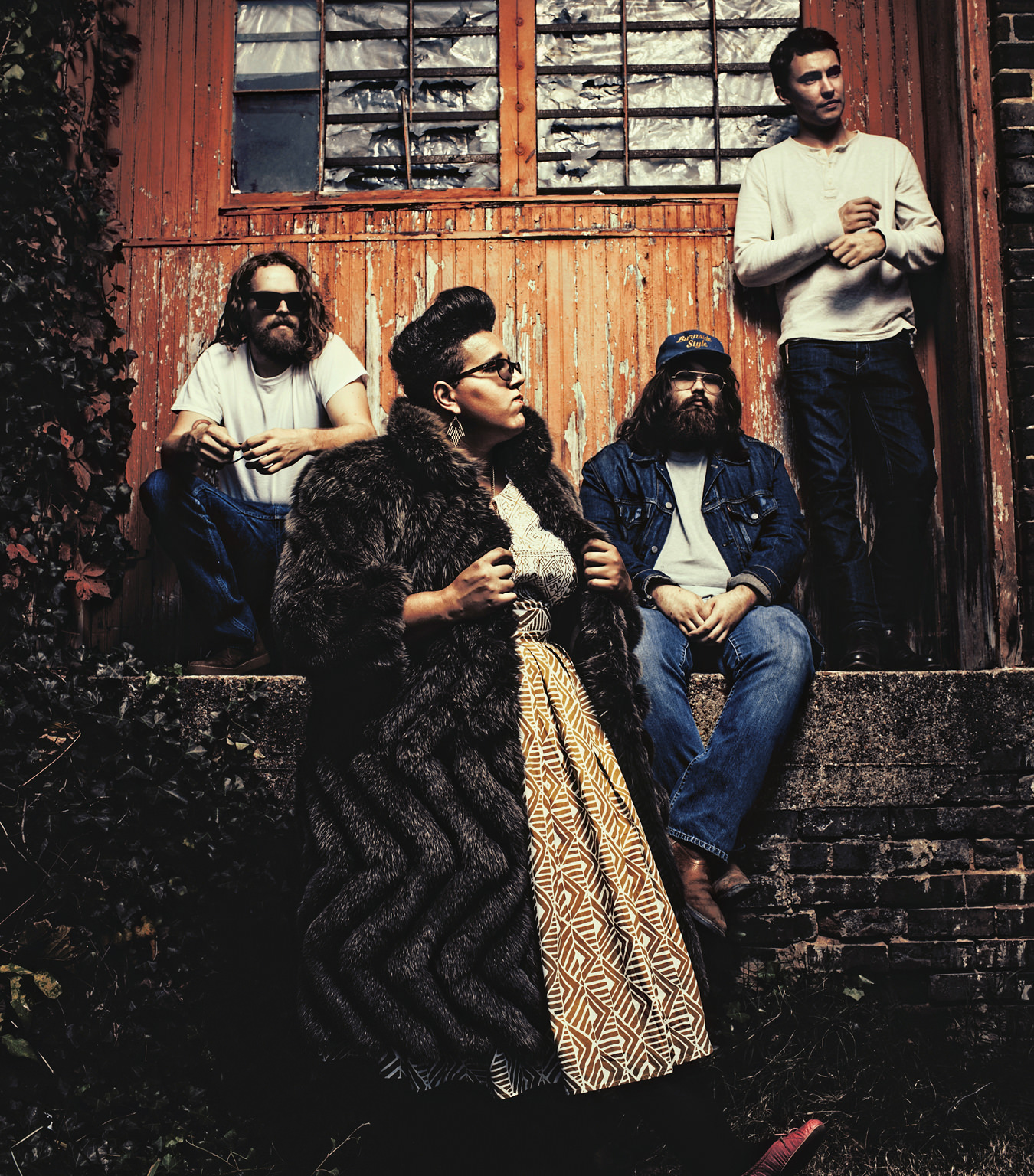 A lot has happened to the members of Alabama Shakes since the release of their 2012 debut album, Boys & Girls. Emerging fully formed seemingly out of nowhere, the Athens, Alabama, quartet quit their day jobs, scored a huge hit with "Hold On", earned three Grammy Award nominations, played Saturday Night Live and music festivals across the world, and landed on many critics' year-end best-of lists for their shape-shifting, bluesy brand of rock.
But when it came time to return to the studio to record this spring's Sound & Color, the foursome was able to insulate themselves against all the outside chatter and pressure and focus squarely on the music. "The only plan we ever had was to be as creative as we could and take as much time as we could," says guitarist Heath Fogg, who is joined in the band by vocalist/guitarist Brittany Howard, bassist Zac Cockrell, and drummer Steve Johnson. "We just wanted to make music that we loved and not worry about who may listen to the record or to record sales."
The result is a delightfully unpredictable album that zigs and zags adventurously through rock, soul, psychedelia, and blues. The unifier is Howard's transformative voice, which soars above the notes on "Miss You", a delicate track that recalls Otis Redding, and snarls its way through the feisty "Don't Wanna Fight" before shifting into a Prince-like falsetto.
"Each song we put together is different from the one we did before or after. The way we write is hard to categorize," Fogg says. "We knew the album was going to be a collage. When it came to sequencing it, it was challenging but fun." While Sound & Color is not a concept album, Fogg stresses that it is meant to be listened to all the way through, as the songs create a "journey and a mood" taken as a whole piece. The album practically vibrates with confidence and verve brought on through the last few years of near-constant touring. "We've gotten more dynamic in regards to setting up big moments," says Fogg. "Brittany is a big part of that in the ways she writes and sings."
To help navigate through the musical kaleidoscope, the band brought in Blake Mills—best known for his sessional work with Lucinda Williams, Lana Del Rey, and Weezer—to co-produce. "He was a great outside voice," Fogg says. "A lot of the time, people [in our camp] give you positive feedback. It's not that I don't trust that, but it's nice to hear an unbiased voice."
As the band members continue to negotiate the often tricky waters that increasing popularity can bring, they turn back to artists they admire both musically and artistically. For Howard, Sister Rosetta Tharpe, Björk, Funkadelic, the Meters, and David Axelrod all top her list of exemplars. "The thing that draws me to these artists, outside of just the music they made, or are making, is how true they stay to themselves and the art," she says. "That is what I am trying to do. They all change and experiment sometimes, but they all did it for the right reasons, not to keep up with some fad."
Audience response has been strong for the new material. "The songs are much more intricate, so I am having to really concentrate on all of the layers—the guitar parts and all of the vocal harmonization," Howard says. "It is a lot more challenging. But all of the excitement of playing these new songs has really energized me and I am feeling great."
Even before Sound & Color was released, the band began playing the album in full to an appreciative audience. "If we were getting booed every night, I don't know what we'd do," Fogg says with a laugh. Instead, the exact opposite is happening. "It feels like three or four years ago when we were playing the material from Boys & Girls before anyone knew it," he says. "It feels fresh and exciting and fun. We'll keep doing it as long they'll keep letting us do it."