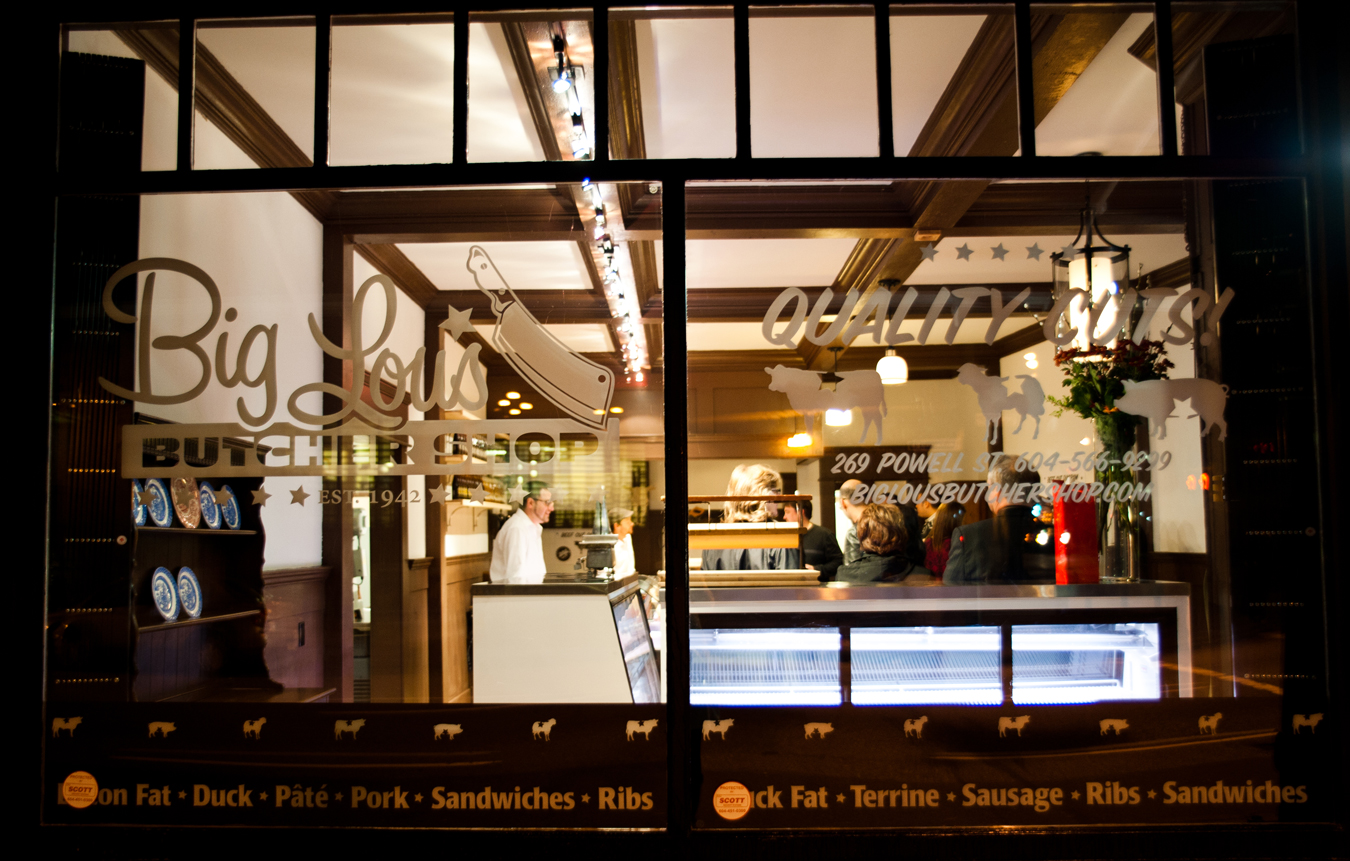 In the days before supermarkets sealed mass-produced cuts of meat in a Cellophane-and-Styrofoam sarcophagus, people brought home their daily protein from a local butcher, each package wrapped in brown paper and twine. Allan Bosomworth and Karl Gregg wanted to rekindle that passion and care by opening Big Lou's Butcher Shop in Vancouver's Railtown neighbourhood just over two years ago. The shop is inspired by Old World butcher shops; focuses on free-range, ethically raised product; and doubles as a deli, serving artisanal sandwiches and sides. "Traditional butchery involves a significant measure of respect for the animal, both for the methods with which it's raised and how it's processed," explains Big Lou's master butcher Andy Sedlak.
Fuelled by a desire to share their enthusiasm for the butcher's craft, Bosomworth, Gregg, and Sedlak used a Groupon offer to test market demand for a small-scale butchery course hosted at the shop. The response was overwhelming; they anticipated 200 students, but more than 1,000 people signed up. Two years later, the classes are still popular, and the roster of hands-on workshops includes pig and poultry carving, sausage making, and even deer butchery, which teaches skills that hunters can use to process wild game carcasses in the field. There are also ambitious plans to incorporate pâté and rillettes, whole lamb, and entire sides of beef.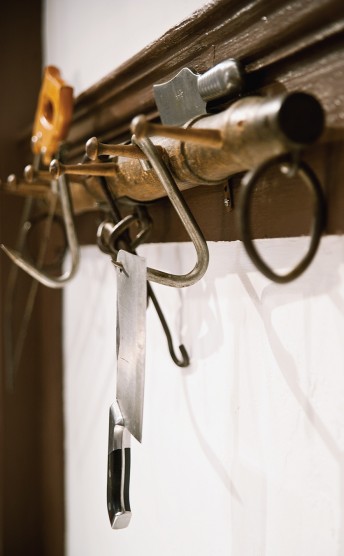 Enrolment is limited to six people per class, and participants are taught about the fat and bone lines of an animal, the different cuts of meat, the characteristics of each muscle, and how to break it down. Sausage-making classes cover the correct fat-to-lean ratio and the art of creating seasoning blends to fit traditional flavour profiles. The take-home jackpot: a sizable amount of product, and a comprehensive understanding of what lies beneath the butcher paper.
Photos by Richelle Akimow/Richelle Akimow Photography.