Marcel Wanders Designs For Baccarat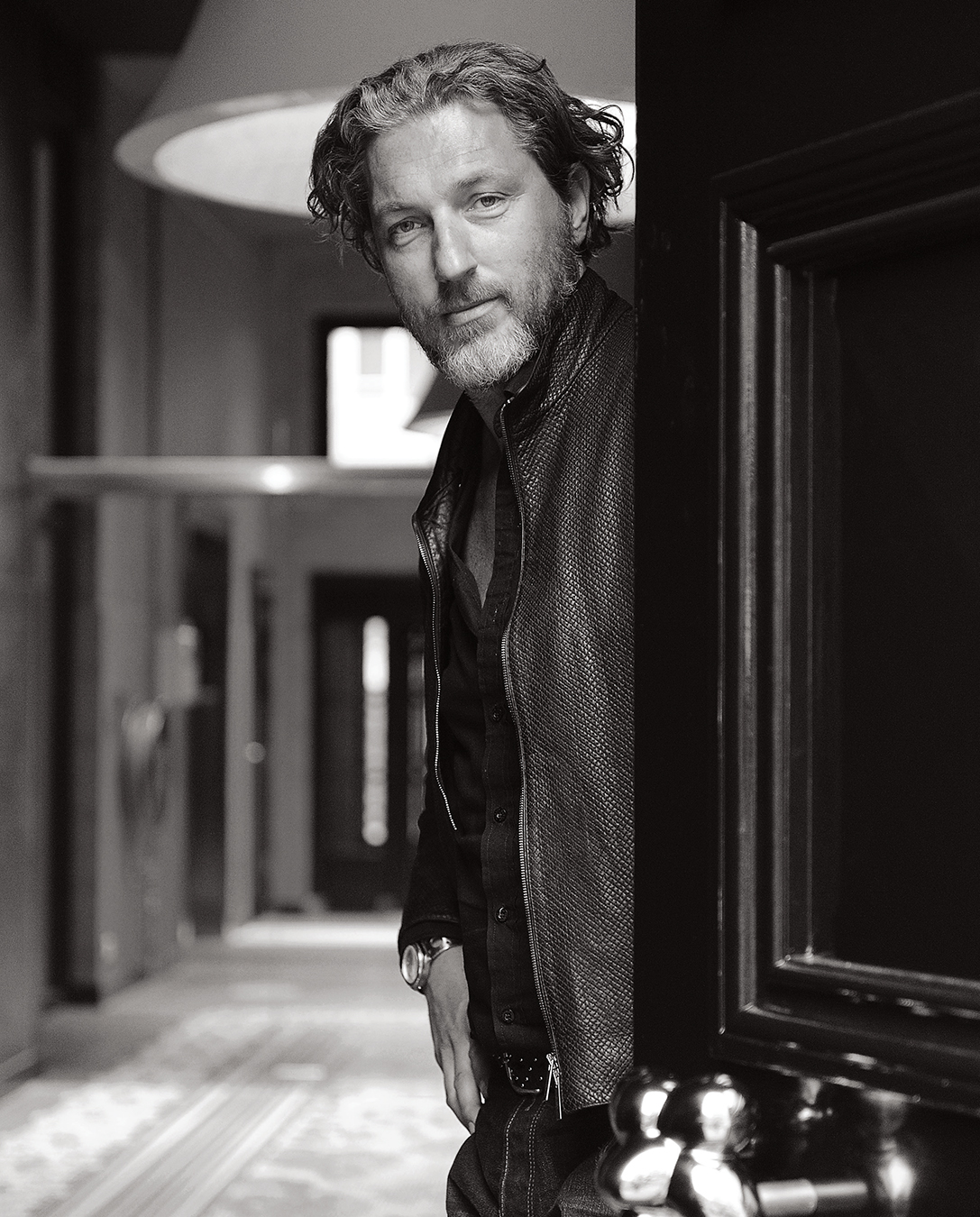 What happens when you bring together avant-garde Dutch industrial designer Marcel Wanders with legendary 246-year-old French luxury crystal brand Baccarat? While they may seem worlds apart in terms of aesthetics, the result of their eagerly awaited collaboration is a whimsical, nature-inspired collection that is the ultimate in both decadence and style.
Titled United Crystal Woods, the collection was inspired by a dream in which Wanders woke up in an enchanted forest that came to life before his very eyes. The collection includes the awe-inspiring Les Rois de la Forêt, a set of limited-edition cut vases on solid brass bases, and La Forêt des Songes, for which candlesticks and vases are etched with a lace pattern. Wanders's penchant for fine wines is evident in the carefully crafted L'Ivresse des Bois wine glasses, which he worked on with an oenologist. For many, the pièce de résistance is Les Esprits des Bois, a statuesque family of life-sized, stainless steel deer with crystal candle holders, votives, and vases as antlers.
When viewing the collection in all its splendour, there's no doubt that the aesthetic of Wanders's designs lends itself superbly to the detailing of Baccarat's crystal. "Marcel Wanders brings a new baroque creativity and fantasy to the art of crystal-making," explains Chantal Granier, Baccarat's artistic advisor. "He was inspired by Baccarat's technical savoir faire and expertise, and thus took full advantage of these when creating the collection, one in which both parties have drawn from their respective vocabularies." Sure enough, take just one look at Wanders's lace-patterned vases, or the signature clown motif that he has inserted into the stems of the wine glasses, and you will find perfect examples of how he taps into Baccarat's crystal-cutting mastery—testament to the fact that they are both players excelling in the decorative arts.
Yet this is not the first time that Baccarat has collaborated with a contemporary designer. Previous partnerships have included the likes of Philippe Starck, Arik Levy, and Jaime Hayón. So what is it about Wanders, who rose to fame with a knotted chair produced for Droog in 1996, that makes him the right choice for Baccarat at this time? "Marcel Wanders is a star in his field with an international vision for design, but he is also inspired by his Dutch roots," says Granier about the designer, whose prestigious projects have included Mondrian South Beach in Miami. "His style is iconoclastic and full of humour."
Along with injecting this cheeky wit into the collection with his favourite seal on the wine glass stems, the clear and ruby-red clown heads on the stoppers of the carafes are even more playful. This is thanks to the free rein Wanders was given by Baccarat. "We do not like to tarnish, or better yet, influence [our designers'] vision in any way," says Granier. "It is not up to us to tell the designer to limit their vision, but it is up to the designer to push the boundaries of our technology and for us to embrace the challenge." The only brief Wanders was given was to incorporate all the products in the brand, including glasses, vases, and candlesticks—which was contrary to Spanish designer Hayón's collection, which was dedicated to decorative pieces.
For Baccarat, it is of utmost importance to nurture collaborations with both internationally renowned designers such as Marcel Wanders and up-and-coming names like Stéphanie Balini, whom they worked with three years ago. "It is about respecting each other's codes, working with each other's DNA and learning from these collaborations," says Granier. "Our motto is always: be ready to expect the unexpected."
Photos provided by Baccarat.
_________
Never miss a story. Sign up for NUVO's weekly newsletter, here.