Lune 1860 Is an Estate of Lifestyle and Leisure in Ontario's Countryside
Lisa Mok speaks of sitting around a table with friends and family. Perhaps the dinner-goers have drunk and eaten a bit too much, but they are happy, comfortable—and in love with the world through the lens of the room. "It's a very beautiful moment in time where everybody seems to be truly blessed," she says. Mok started thinking of ways to encapsulate this experience and embed it permanently. The result is Lune 1860, a project noteworthy for its ability to transport guests into a wonderland of design and light.
To bring Lune 1860 to life, the former graphic designer found an old estate in rural Ontario that fit perfectly with her vision. The 19th-century Italianate home had the hybridity common of many North American estates, but its transformation shows that Mok had something else in mind. "I was very much about not making the space look like an Italian villa, because I feel like if you really want that, you should go to Italy. For us to really produce something that doesn't exist in this country is so ingenuine," she says.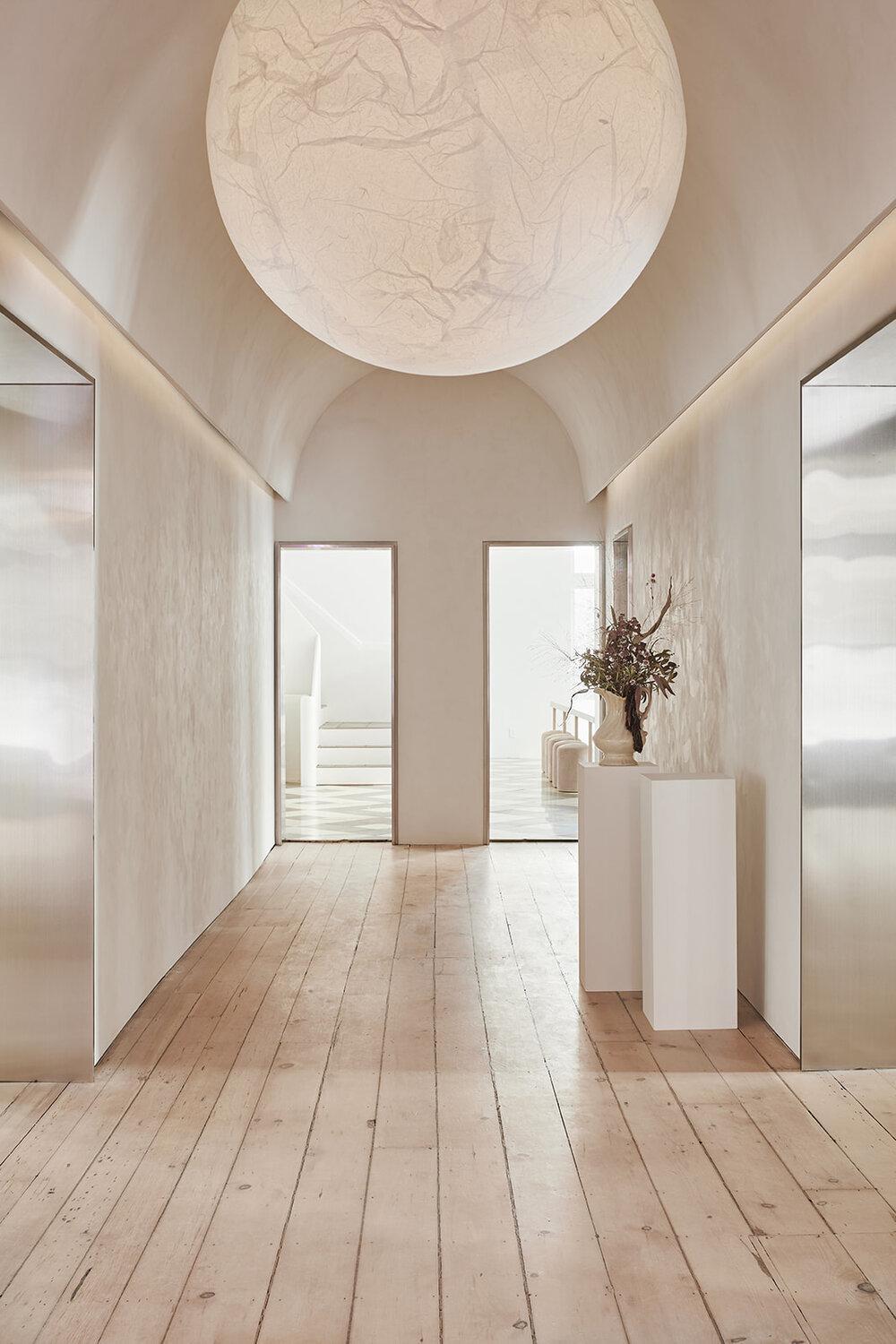 Nonetheless, key structural elements and adornments such as arches, a grand fireplace, and elegant wainscotting remain, giving what Lune has become—an oasis of ethereal minimalism—the skeletal support of distinguished taste.
Alongside the interior design expertise of Studio Author, Mok built her vision of a perfect dinner party sojourn under the thematic banner of the moon, which for her represents the relaxing calm of night and dinner as well as a feminine connotation of change and connection. The house and expansive grounds consist of "phases," each distinct in aesthetic and purpose.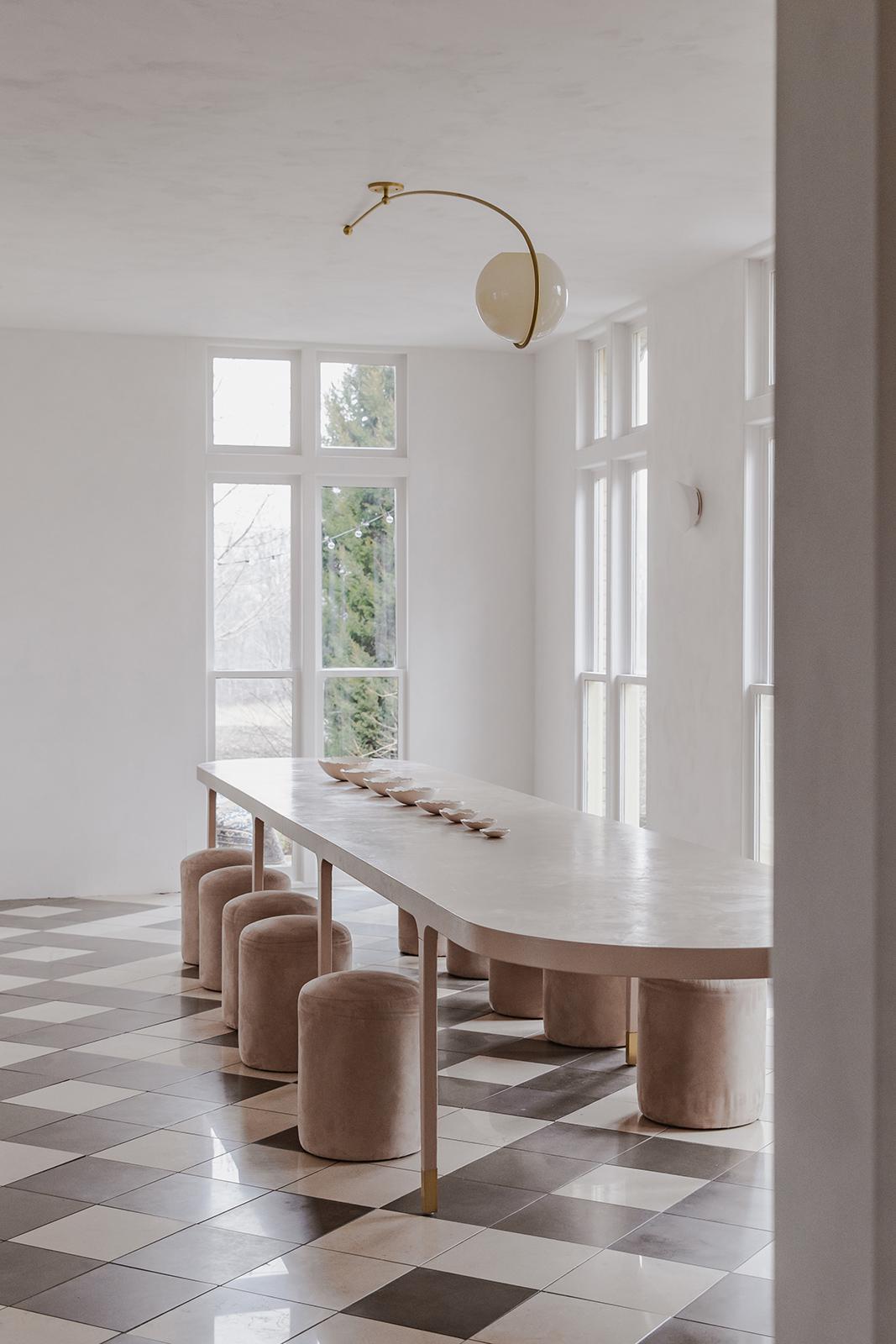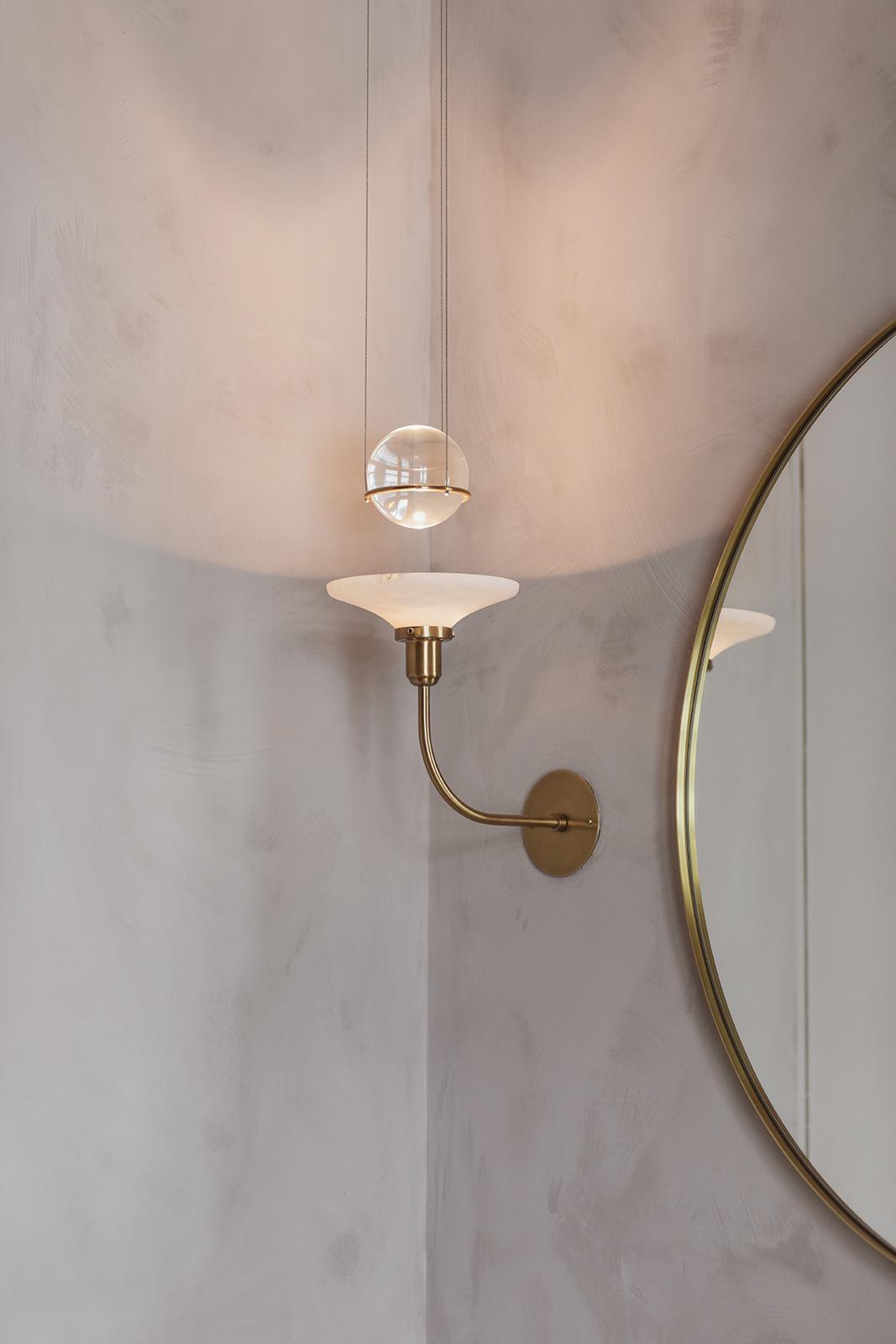 The grounds make up Phase 01 and 02. Stone walkways and a fountain are sprinkled in a tastefully fallow environment with soft grasses spread among the tall trees. Phase 04 has dark charcoal walls with stainless steel accents and poetic bay windows, while Phase 03 features the fireplace and parchment-coloured arches and bronze metal accents. Phase 06 is a more traditional dining room with anything but traditional decoration. A millennial-pink long table and matching stools are complemented by a brass kitchen island by Watney Design. The pièce de résistance is a stunning pink-streaked onyx live-edge backsplash that gives the clean lines of the room a burst of raw materiality.
Mok has created a unique aesthetic that reaches into the past and moulds that material into a fantasy. Lune 1860 is a monument to the magic of design and reinvention.