From Farm to Table in Mexico City
Xochimilco's Yolcan project.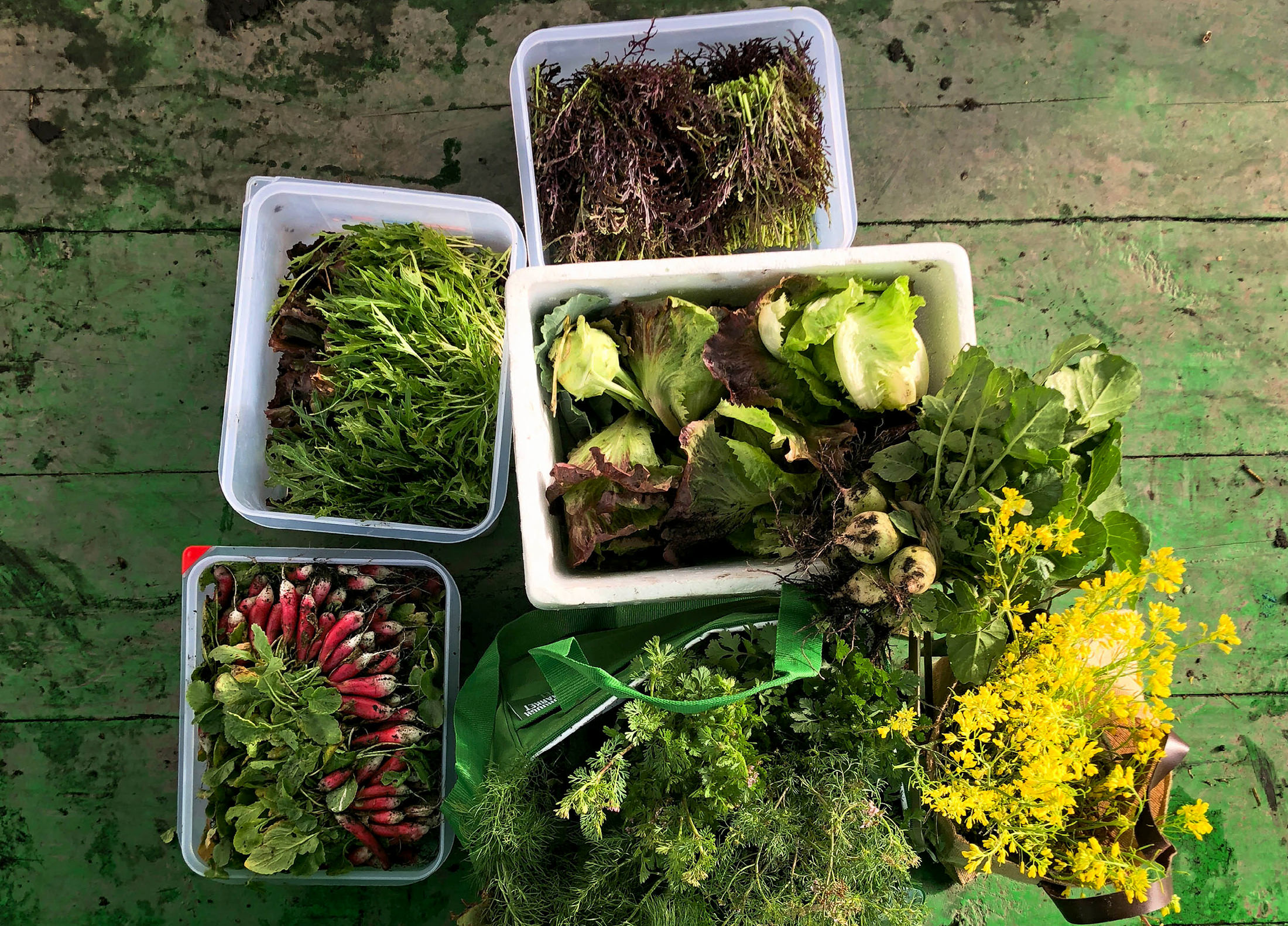 "These islands you see around us are all man-made," says Antonio Murad, co-founder of Yolcan, a non-profit agricultural organization. "It's one of the few ecosystems in the world which benefitted from man's intervention." Herons pass overhead as I boat down a canal surrounded by more than 2,000 hectares of chinampas—"floating islands" used for agriculture—within the UNESCO World Heritage Site of Xochimilco. Where they once floated, the islets are now fixed in place, and from the vantage point of my boat it's hard to believe I am within the boundaries of Mexico City. Stepping onto a chinampa amid butterflies and kale fields feels like walking in the Garden of Eden.
Yolcan, which means land of origin in the indigenous language of the area, Nahuatl, was founded by Murad and his friend Lucio Usobiaga with a goal: to foster the area's traditional way of life by connecting chinamperos (peasant farmers) with a network of consumers and changemakers. "One problem we are trying to face directly is poverty," says Murad, of the chinampa farming communities, which are very much cut off from the city's market cycles.
In 2011, Murad and Usobiaga took action. They purchased one of the islands and hired local farmers adept at the traditional chinampero growing method. This holistic agricultural technique is almost entirely self-sustaining and involves planting seeds upon islands built up with layers of vegetation, dirt, and mud.
"It's one of the few ecosystems in the world which benefited from man's intervention," says Antonio Murad, co-founder of Yolcan.
The duo collected fruit and vegetable seeds from places like France and California, Oaxaca and Veracruz, and liaised with Mexico City chefs and markets to start a viable supply chain for organic produce. "We began with chef Jair Téllez from MeroToro," says Murad, mentioning a celebrated Mexico City restaurant. Other local partners soon followed, such as world-renowned spots like Pujol, Contramar, and Rosetta. "Their staff will come for a picnic, then after all the people who work on the chinampas go to the restaurants to have a meal," says Murad.
To date, Yolcan has worked with over 70 chefs in Mexico City, 40 farmers, and has grown more than 100 different crops. International gastronomy authorities have visited to learn about Yolcan's work, such as the Basque Culinary Center and superstar chef René Redzepi of Noma. About once a month, private dinners are hosted on the chinampa by Yolcan, a local chef, and a few farmers. These help to create awareness about regenerative agriculture by featuring the bounty of the islands: purple serrano chilies may be paired with rabbit in escabeche; a hummus tostada might be plated with just-harvested cauliflower and fresh herbs.
_______
Never miss a story. Sign up for NUVO's weekly newsletter, here.