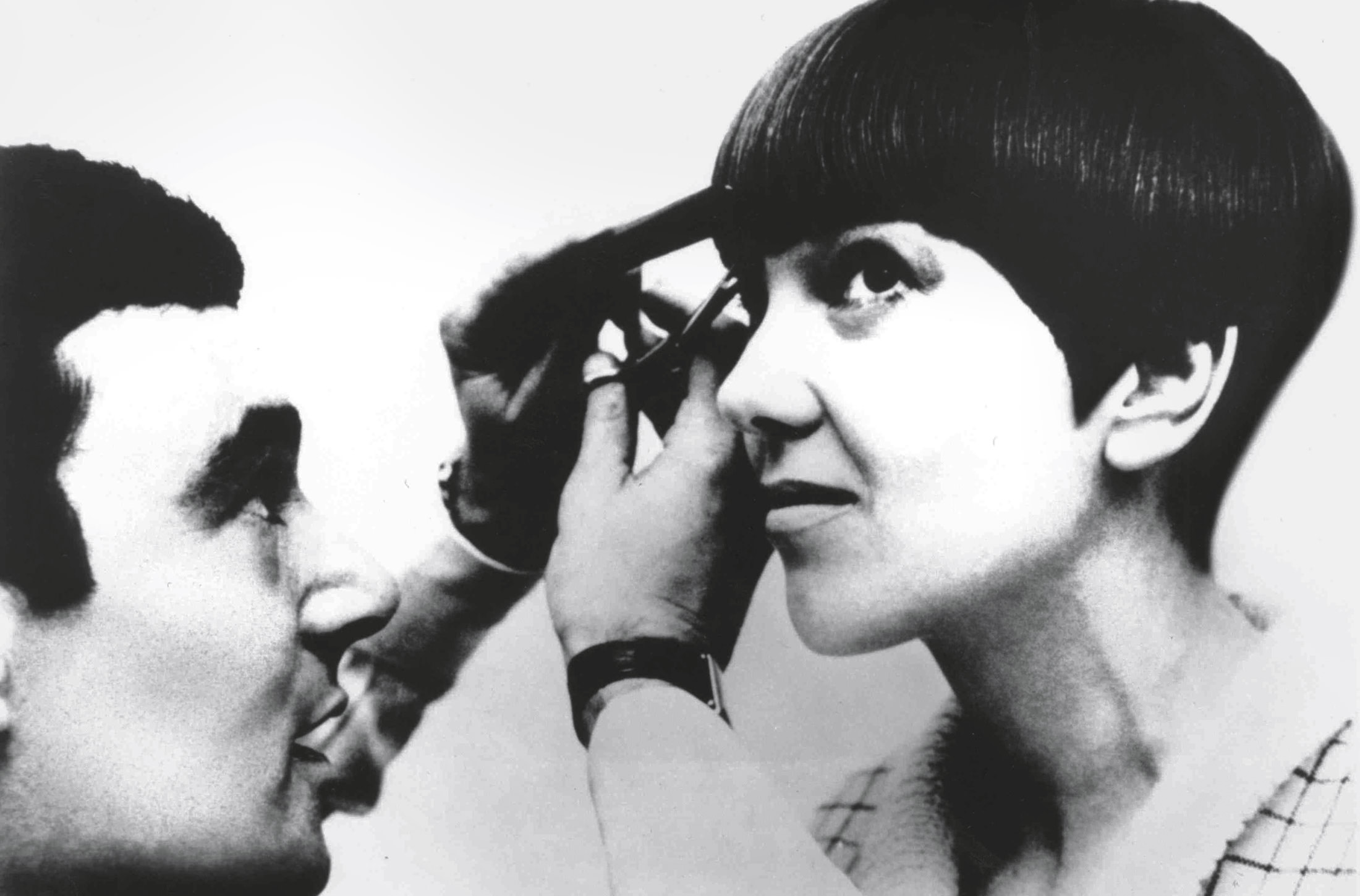 Vidal Sassoon reinvented the haircut, and then he reinvented Toronto. The hairstylist's first and only Canadian salon opened in 1968 in Yorkville, then a hippie enclave on the outskirts of society known more for its bohemian coffee houses than the designer boutiques that dominate it now. By inviting Sassoon to expand his growing London-based salon empire into an area where the word fringe was more associated with leather jackets than stylish heads of hair, Toronto real estate developer Ian Richard "Dick" Wookey hoped to replace Yorkville's reputation with a fresh vision. Half a century later, with the Sassoon Salon continuing to thrive in Yorkville, that transformation, like a good hairstyle, still holds.
"Yorkville was a Class B slum with boarding houses and the Vagabonds motorcycle gang when my father thought to effect change through gentrification in the 1960s," says Wookey's son, Ian, who has run the family business since 2013; his father died in 2014. "My father had a plan, and it included Vidal Sassoon."
"Before him, it was simply hairdressing," declared Quant in a 2012 eulogy published following Sassoon's death. "Vidal made it cut and style."
Sassoon was part of the British Invasion that swept North America in the 1960s. The mostly self-taught hairstylist became synonymous with London fashion after inventing the five-point, a sleekly sculptural cut that was short at the nape of the neck and long around the face, with blunted ends. Inspired by the stringent lines of Bauhaus architecture, the haircut was a technical tour de force that made hair as much of a fashion statement as the clothes of the Swinging London scene. The angular style was so perfectly shaped that it fell back into place with a shake of the head—no more curlers, no more hot dryers. The fashion designer Mary Quant, credited with inventing the miniskirt and an early Sassoon customer, said wash-and-wear hair liberated women as much as the pill. "Before him, it was simply hairdressing," declared Quant in a 2012 eulogy published following Sassoon's death. "Vidal made it cut and style." Other women of the day soon lined up for a cut, including actress Nancy Kwan and model Twiggy.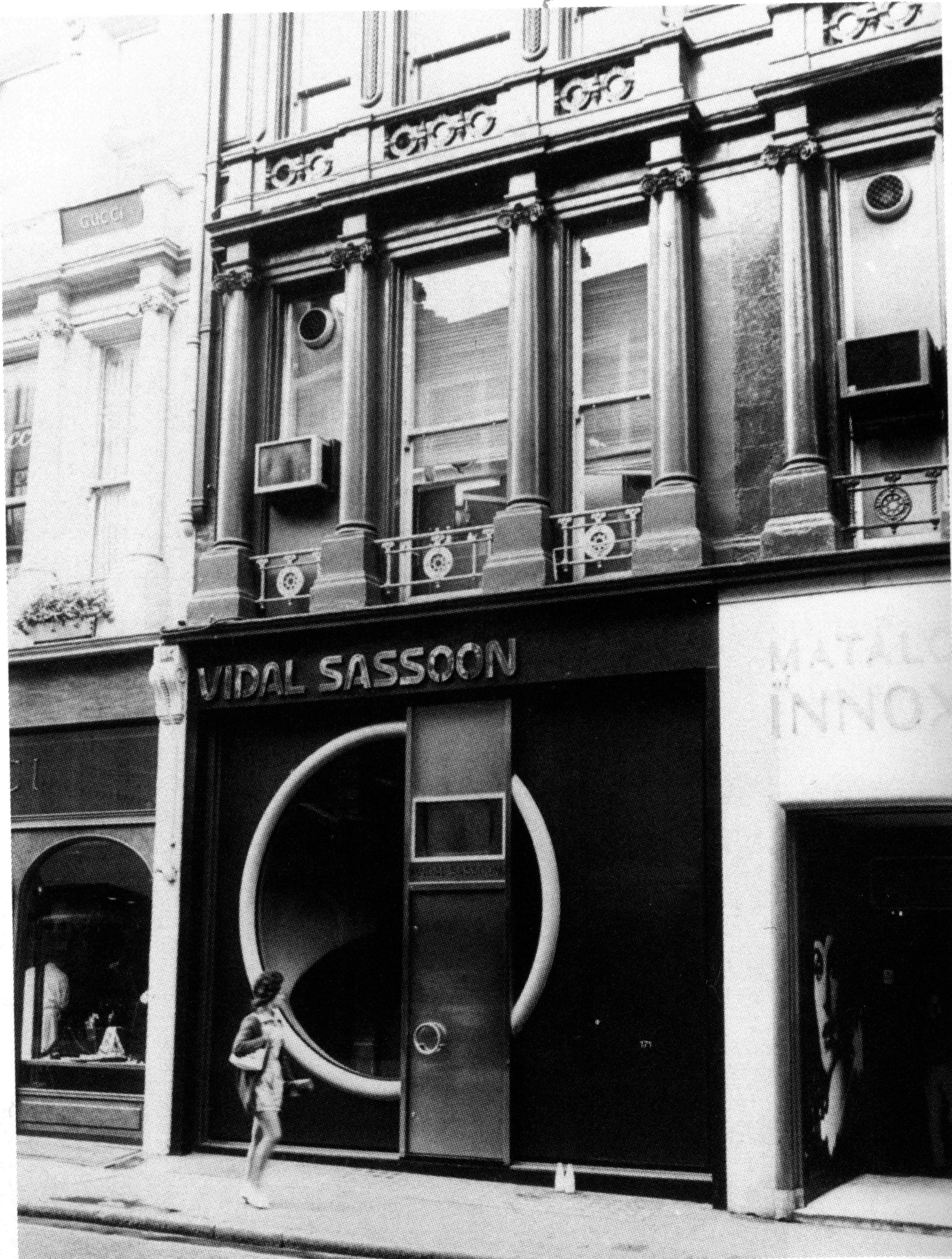 In the year leading up to his Toronto arrival, Sassoon emerged as an international superstar, the only hairstylist who was a household name. In 1973, he launched an eponymous line of hair-care products, but eventually lost the trademark to cosmetics giant P&G (Procter & Gamble). Sassoon continued to expand the salon side of the business, and in Canada he added a Sassoon Academy to the Yorkville salon in the early 1970s. Today, the school still offers courses that reinforce Sassoon's structured approach to hair. "The emphasis is on precise cutting and beautiful, technical colour work," says colour director John Beeson, an instructor at the Toronto academy since 1984.
Scores of graduates who have mastered the approach are helping to keep Sassoon's sizable legacy alive and to spread his influence. This is done in a tangible way through the release of two Sassoon hair collections: the Salon Collection is for every day, consisting of classic haircuts with a slight edge, while the Academy Collection deliberately pushes boundaries and is more geared to editorial and runway. Reinvention continues to be a Sassoon specialty.
_________
Never miss a story. Sign up for NUVO's weekly newsletter, here.