On the front windows of Whitman Emorson, a strategic design consultancy in Toronto's west end, dozens of paper stars cascade across the panes. From the street, the celestial bodies look like origami. Up close, though, from within the spare, industrial office, it becomes clear that the temporary installation isn't made from folded pieces of fine Japanese paper, but rather from the disused business cards of the two founding principals (and friends since their days at McGill University), Whitney Geller and Yasemin Emory, and the managing director, Ben Leszcz.
This spirit of ingenuity and playful refinement is a driving force in the firm, which helps businesses identify, highlight, and promote what it is they do best through clever communication strategies—from witty promo material to beautiful branding, and more. For example, they helped Allied, a commercial real estate developer, refresh their identity: rather than merely erecting buildings, they are now "the landlords of the creative class," according to Leszcz.
In January 2014, Whitman Emorson premiered its own line of ingenious, playful wallpaper, which officially launched in the spring. It is called Thoreaux, as a complement to the studio's own moniker—itself a riff on Whitney Geller and Yasemin Emory's names. The prints from the first collection were all repurposed from images found on historical artifacts—etchings by French-born ornithologist John James Audubon, say, or details from 12th-century Turkish mosaics—but updated with vibrant colours, changes in scale, or other smart edits.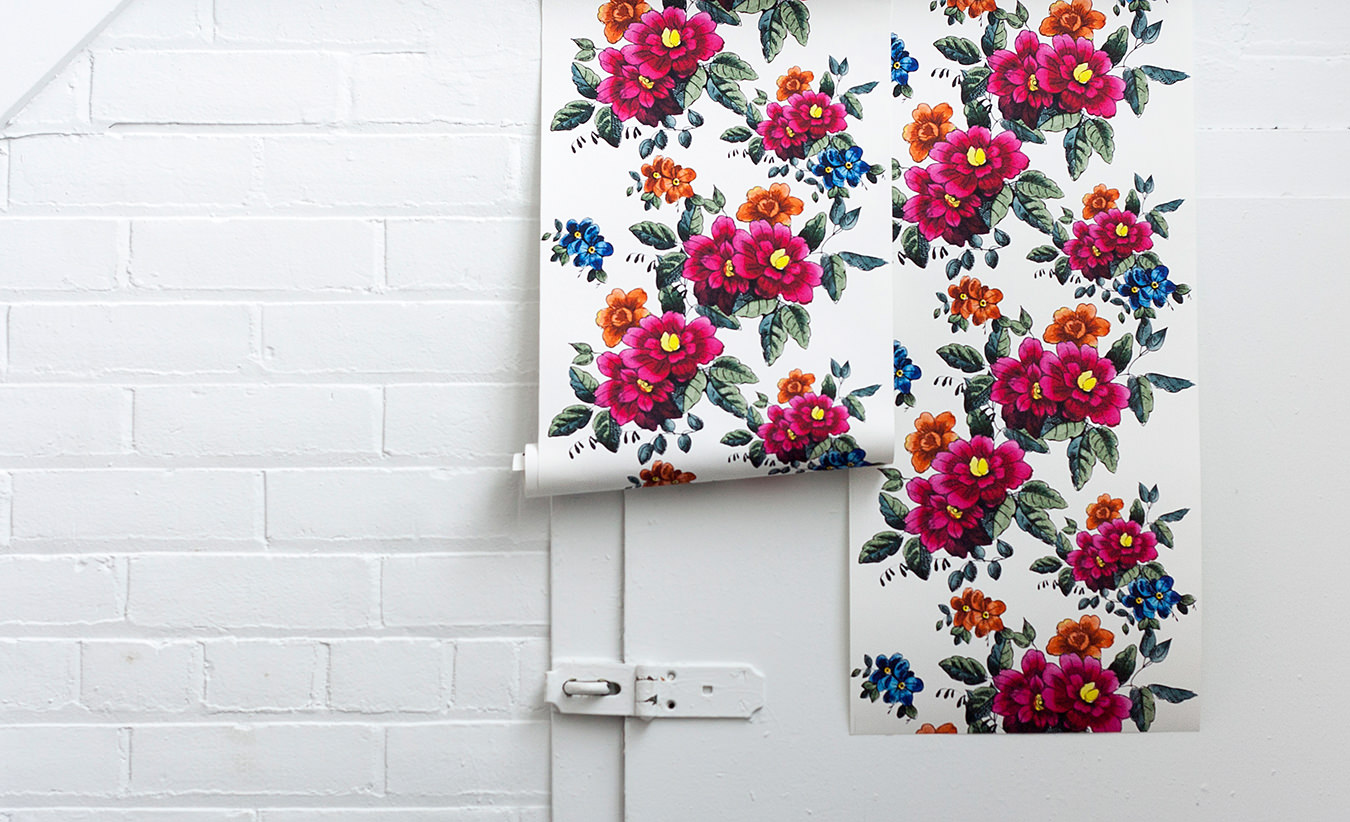 Geller, Emory, and Leszcz got the idea for Thoreaux when one of Leszcz's friends was visiting from Paris and showed the team a sheaf of scans collected from archives across the continent. "We were just inspired," says Emory. "And wallpaper seemed like the kind of thing that needed a fresh reinterpretation."
"We loved the idea of taking something that's scanned off an Egyptian ceramic bowl from the 13th century and making it work for a modern house … re-creating a story that was kind of lost otherwise," adds Geller.
"Storytelling is something that really excites us," says Leszcz. That's unsurprising, given that everyone behind Whitman Emorson has a strong background in creative communications. Both with writing—Leszcz is an accomplished journalist—and visually: before starting Whitman Emorson with Emory in 2010, Geller worked between Bruce Mau's Toronto, Chicago, and New York offices, developing strategic visions for clients like Coca-Cola and MTV. Emory was an associate art director for Martha Stewart Living Omnimedia.
Stories are also important to the firm because "people want to know where their products come from," says Leszcz. "They want to know the person who made it. They want to have a connection to the provenance."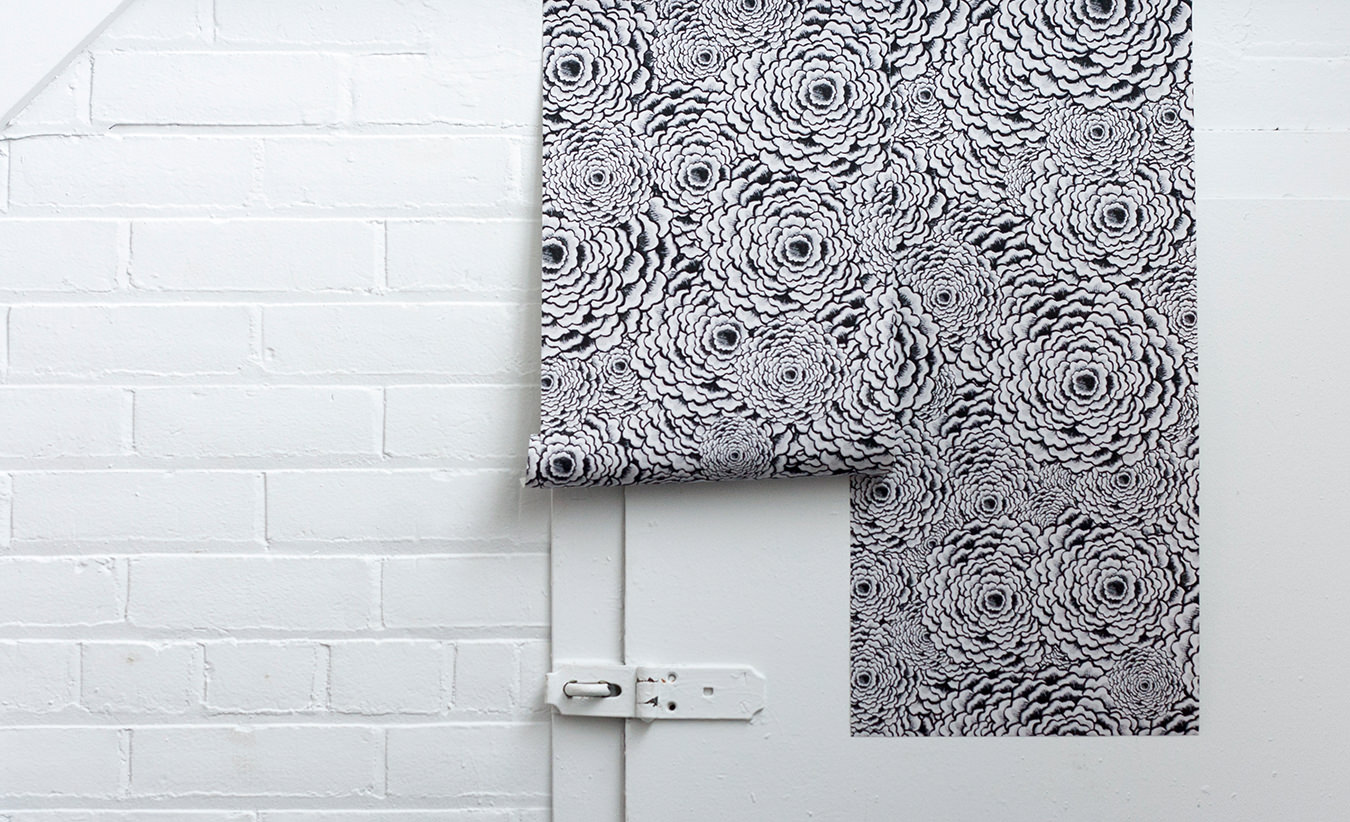 Accordingly, the various narratives imbued in the first Thoreaux collection are aptly rich. The eight styles represent a broad-reaching tour through history. The Last Monarch, for example, is a vibrant floral that was derived from a wallpaper print originally popular during the reign of Napoleon III. Its bright pinks, oranges, and blues reflect the optimism and upheaval of the era, when Paris was being ripped up and reborn under Baron Haussmann's redesign. Royal Road is a floral of a different sort. Taken from a 19th-century porcelain vessel, the calligraphy-like petals reflect a cross-cultural blend of Persian, Indian, and Chinese influences. Then there is the Carolina Parakeets: the deep jungle-green print features the feathers of the Carolina parakeet, America's only native parrot that, before it went extinct in 1904, was documented by the aforementioned Audubon. The plumes look almost like thatched palm leaves, giving it a surreal quality. "We did it because we loved it," adds Emory. "But we were wondering, do people want giant bird feathers on their walls?"
The answer, resoundingly, is yes. The Carolina Parakeets and the other prints first previewed at the 2014 Interior Design Show in Toronto, and are currently only available through Thoreaux's online store. The team is now developing ideas for upcoming collections, and even thinking about expanding Thoreaux beyond wallpapers.
"We don't want to limit the brand to decor elements," says Emory. "It could expand into many different things." No doubt, it will all be steeped in fascinating stories, beautiful imagery, and all kinds of ingenuity.