Autumn, Issue 98, Out Now
Introduction to the new edition of NUVO from editor, Claudia Cusano.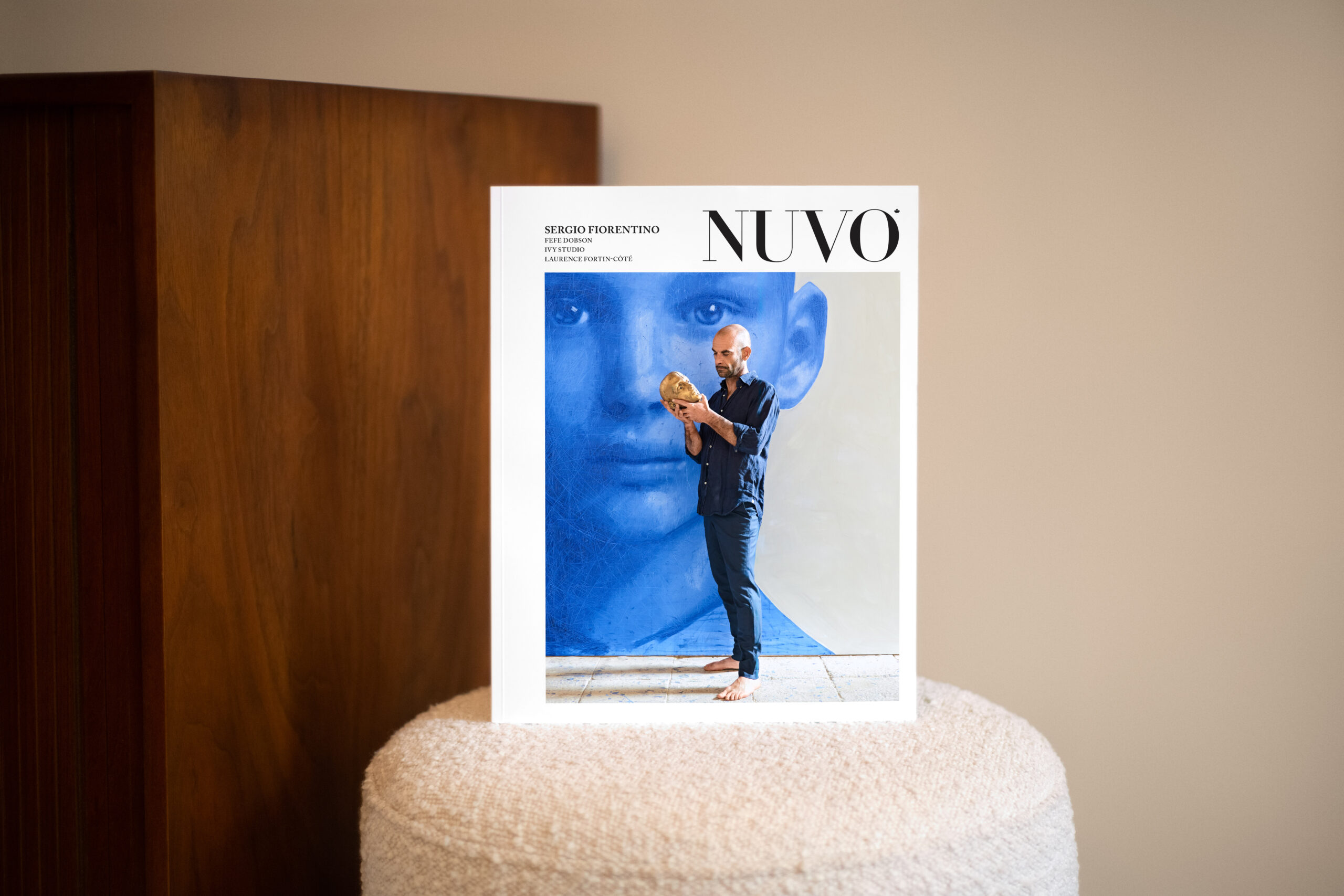 Italy has long been the backdrop for memorable films and novels, due to the art and culture of cities like Florence and Rome, the laghi (lakes) of the north, the Tuscan countryside, and the splendours of Venice. Sicily's enormous variety of landscapes, towns, and sea views has made it a particular favourite. This lush and once prosperous island, the largest in the Mediterranean Sea, is a marvel.
Sicily is ricotta, caponata, and cassata. It is the many peoples who have made the island their home: it was colonized by the Greeks and Romans, later invaded by the Vandals, Arabs, and Normans, and produced several Italian dynasties. Sicily sounds like the vendors hawking in the markets, where stalls overflow with tomatoes, eggplants, and blood oranges. It smells like the boiling oil for arancini, the salinity of the inescapable sea, the grunge and grit of Catania. Sicily is as majestic as the palaces of Palermo and as humble as the cucina povera of the hinterland. It stands proudly separate from the rest of Italy, which locals refer to as il continente—the continent.
The southern tip of the island boasts magnificent baroque architecture, epitomized in the town of Noto, home to artist Sergio Fiorentino, who appears on our cover for this autumn edition, Issue 98. I met Fiorentino in his magnificent studio in Noto last year. The living space personifies Sicily's old-meets-new appeal, where midcentury modern furniture and a minimalist aesthetic inhabit a grand historic building that was originally a Cistercian convent.
As Fiorentino says in the story "Blue Dreamer", "For me, Noto was a strong stimulus in changing my life's path." The 50-year-old artist, after formal schooling in art and restoration, detoured into dealing in modernist design before taking up painting when he moved to Noto 12 years ago. "What I am surrounded by here immediately entered into my repertoire," he says. "The blue of the sky and the sea which I see every day envelopes the faces of my characters." Fiorentino's paintings might be described as classically contemporary, with faces and figures realized in brisk blue brush strokes, the ultramarine colour a symbol of sacredness and rebirth.
We also visit Calgary chef Elia Herrera, who is making more of Mexican cuisine at her restaurant, Milpa, opened this year; university pals Guillaume Riel, Philip Staszewski, Gabrielle Rousseau, and David Kirouac, principals of the Montreal design practice Ivy Studio, who are delivering bold and bespoke spatial solutions; Toronto-born singer-songwriter Fefe Dobson, who is set to release another album, Emotion Sickness, and reclaim her pop-punk throne; and Ilia Beauty founder Sasha Plavsic, who splits her time between Vancouver and Los Angeles.
I continue to call Florence home, and yet I still don't know why "there is something about Italy." Maybe it's because Italians always have something to celebrate, or perhaps when it comes to food, fashion, or art, there is nothing Italy cannot do.