Ilia Beauty's Rising Tide
Sasha Plavsic launched Ilia Beauty ahead of its time, but today the clean beauty brand is bigger and better than ever.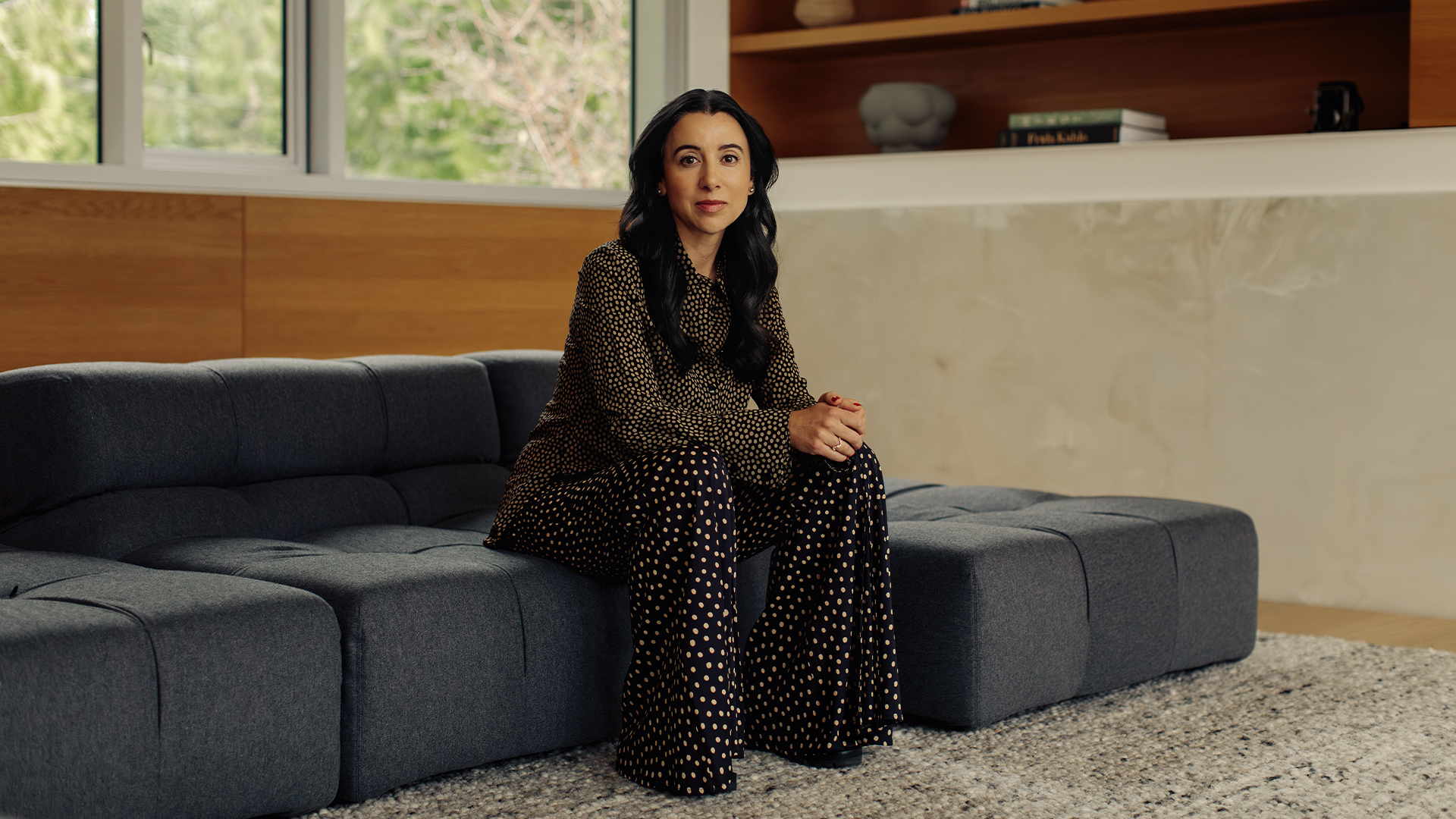 Sasha Plavsic got the idea for her brand's hero product when she was a new mom living in California. The founder of Ilia Beauty was in the midst of applying moisturizer and sunscreen and also wanted to even out the redness in her skin, a result of changes during and after pregnancy. "And I just remember looking at my kid, who was in that bouncy thing crying, and thinking, 'I have got to do this faster,' " she says. "This is taking too much time, and I've got to figure out if I can create a product that can nail it all in one go."
That was 2015, and five years later, she introduced Super Serum Skin Tint SPF 40 to market, which initially "nobody understood, and frankly, nobody wanted," the 44-year-old says. Described as "kind of finicky," the tinted serum, spiked with hyaluronic acid, niacinamide, and squalane, needs to be shaken first and "doesn't smell great" when being applied because of some of the raw materials—one of Plavsic and Sephora's biggest fears before it launched. But it has become the brand's bestselling complexion product and won numerous awards. "People love it," Plavsic says. "And it's not because of the experience of it on application. It's because of what it's doing to their skin over time." Testimonials from customers say it calmed their rosacea, and it appeals to heavy-makeup users as well as those who don't like wearing foundation. "I've been told it's changed the industry," Plavsic says. "And we have seen, even in the last year, roughly 40 different products come out that are quite similar."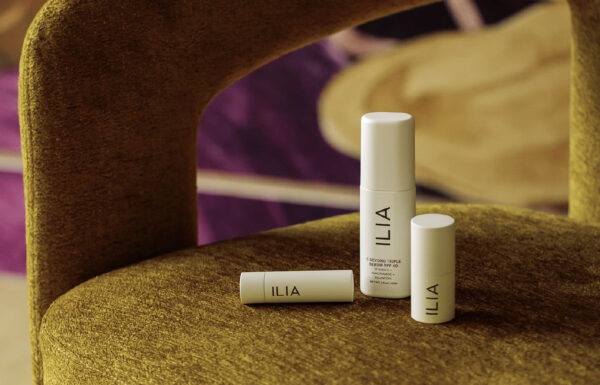 It was a long road to the point where Ilia Beauty products were being imitated. Ilia's origins began as an idea in 2009 when Plavsic returned to her native Vancouver from Los Angeles, leaving behind a career in branding, a relationship, and a cushy job offer. The ball got rolling when she was looking for a lip balm that didn't exist. Citing Burt's Bees and similar products found in health food stores as well as those sold in drugstores, "I felt like there was nothing luxurious in between," she says. The entrepreneurial wheels started turning, and Plavsic toyed with the idea of creating a product "that was a lip balm and a lipstick so that it had buildable pigment."
At the time, the beauty retail landscape was dominated by bold and irreverent independents like Urban Decay and Too Faced, as well as luxury fashion brands with beauty lines like Chanel and Tom Ford. The clean beauty category didn't exist. If you wanted something more "natural," you had to shop at places like Whole Foods and buy brands such as Jane Iredale.
In those early days, Plavsic met several cosmetic chemists, and "I had to kiss a couple of frogs to find the right one," she says. "I had a line that I was building that was predominantly natural and organic yet did not perform the way that it needed to." She continued to work freelance in branding while developing Ilia out of her garage, funding the operation with credit cards and a $25,000 line of credit. By 2011, she launched with a lipstick/balm hybrid called Tinted Lip Conditioner, with six shades and packaged in aluminum cases, that eventually got picked up by the now defunct Colette in Paris. "What I learned along the way in formulating was that not every natural ingredient is good for the skin, nor is every synthetic bad." In her view, the best is a considered mix. "Clean beauty is when you take a combination of those two and make sure that you're creating a safe, efficacious product that really benefits the skin and for the long term." It was clear she was onto something, and the original "natural beauty" connoisseurs were likely not going to be along for the ride.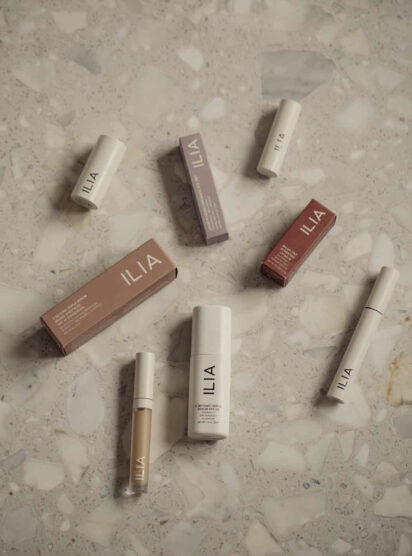 "I had to look at my business pragmatically," Plavsic says. "It's not about blacklisting 2,500 ingredients. I think that each product has its own set of rules for what will bring it to an optimum performance." Clean beauty was still young and hardly mainstream when Plavsic made her foray into the industry. "We were a decade too early, actually," she says, remembering it being trial and error to get Sephora on board.
Outside funding came in 2018, "and that's when everything started to happen." Plavsic felt it was time for a packaging upgrade and worked with New York agency Aruliden, in particular with Helen Steed, the former creative director of Glossier, to overhaul it. "If we didn't do that, we would not be where we are today." That same year, Clean at Sephora launched, and Ilia was brought on. Then COVID hit, and digital sales soared. French brand Clarins took note and purchased a major stake in Ilia in early 2022. Although Plavsic still has a piece of the company and remains very much part of it as its chief creative officer, she can now take time off to spend with her kids. Today, Ilia has a range of products including priming serums, lipsticks, and eye shadows, with bestsellers the Super Serum Skin Tint, Limitless Lash Mascara, and Multi-Stick. The brand also launched Bright Start Retinol Alternative Eye Cream in January, which has quickly become one of Sephora's best-selling eye creams.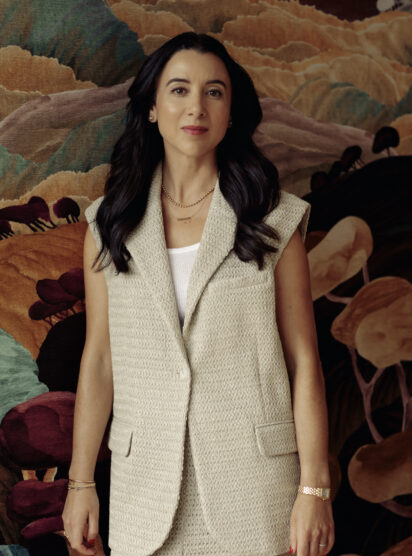 Clean beauty is now flourishing, and its customers are multiplying. There are new entrants to the category all the time, and with retailers like Credo and the Detox Market entirely devoted to the segment, it's obvious it isn't a trend but the way forward. Plavsic credits Sephora with helping make clean beauty more mainstream. "I do think that a retailer of that power is really who pushes things forward. All boats rise when somebody starts doing that," she says. "But I'll say it took them a long time to get on board. Just like me, they felt that the timing was not there yet, and the customer wasn't ready. And then she was, and the gates exploded."
Photography by Britney Gill.